The Lou is a must-visit destination for travelers who crave a taste of Midwest charm and culture. From the iconic Gateway Arch to delicious food, there are plenty of reasons to visit, but my favorite is the multitude of free attractions. Below are the best free things to do in St. Louis.
But first, let's figure out where you should stay.
Where to Stay in St. Louis
From family-friendly hotels to trendy boutiques, find the perfect accommodation for your next trip.
Disclaimer: This post may contain affiliate links, if you book through our link we will receive a small commission at no additional cost to you. Thanks for helping to support the blog!
And now for the free and unique things to do in St. Louis…
1. The St Louis Zoo
Time and time again, the Saint Louis Zoo tops the "best" zoos lists in the United States. And it's not only because it's free, but the beautifully landscaped zoo also has a wide range of animals with more than 600 species including Amur tigers, grizzly bears, penguins, puffins, polar bears, hippos, snow leopards, kangaroos, and so many more.
One of the must-see exhibits is the very impressive Sea Lion Sound, a 35-foot-long underwater tunnel swimming with sea lions.
TIP: Arrive early to get a free parking spot on the street outside the gate.
Related: Top 10 Things to Do in Saint Louis
2. Cathedral Basilica of Saint Louis
Even if you don't typically visit churches or you are not particularly religious, the Cathedral Basilica of Saint Louis is so impressive it should be on your list.
With 41.5 million glass mosaic pieces of over 7,000 colors, it is a masterpiece of craftsmanship and utterly stunning. You will think you are wandering the ancient streets of Europe.
TIP: Make sure to walk around to the side of the building to see the sculptures and small garden.
If you have time, take a ride to the suburbs! Just thirty minutes from downtown is a charming historic town. Here are all the must-see and free things to do in St Charles, MO.
3. Anheuser-Busch Brewery Tour
Opened in 1852, the Anheuser-Busch Brewery is one of the oldest and largest breweries in America and is designated as a National Historic Landmark District.
Tours are offered daily except on certain holidays. Free beer, historical buildings, Clydesdales, and it's also family-friendly. Need I say more?
If you're visiting around Christmastime, make sure to check out the Anheuser Busch Brewery Lights.
TIP: It's not free, but if you're looking for something to munch on after the tour with your beer, pair it with the Bavarian pretzel sticks at The Biergarten.
4. Summer Concerts at the Missouri Botanical Garden
The Missouri Botanical Garden is one of my all-time favorite botanical gardens, but admission is not free.
There's a way to get around this though! During the summer season, the garden hosts the Whitaker Music Festival on Wednesdays. It tops my list of fun things to do in St Louis for adults.
Free admission begins at 5 PM where you can walk the grounds before or after setting up your picnic area and the concert starts at 7 PM. It is a fantastic way to experience the gardens.
TIP: BYOB and BYOP – Bring your own beer (or whatever you drink) and pack your own picnic.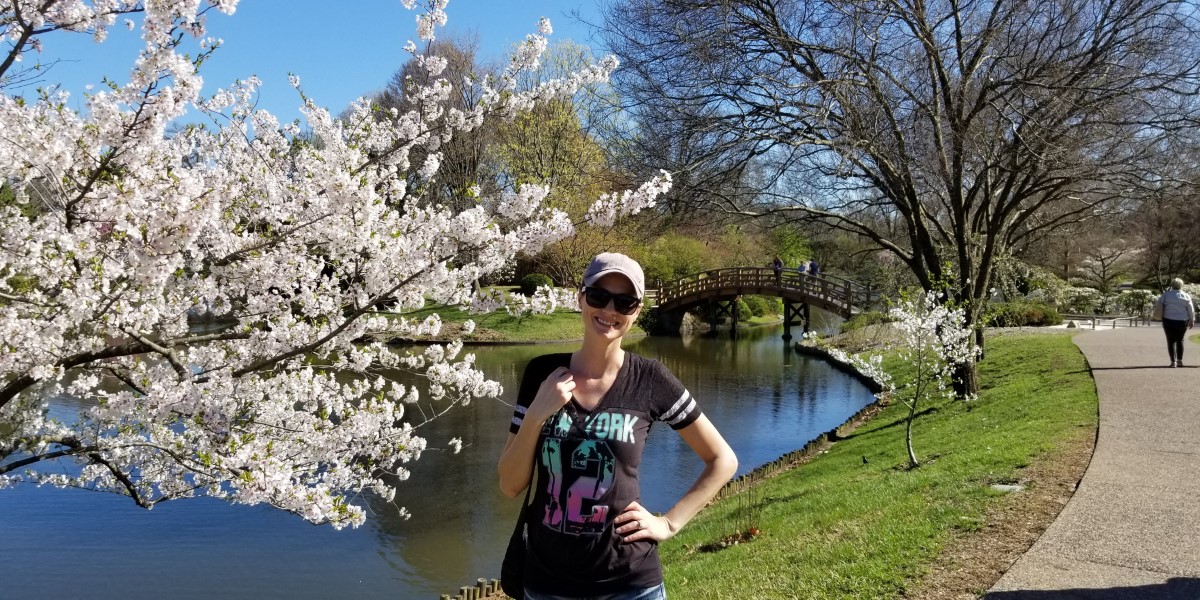 5. Saint Louis Art Museum
The great thing about free attractions is that you can drop in for a short time and take a look around. So even if art installations aren't usually high on your list of things to do since it's free, why not?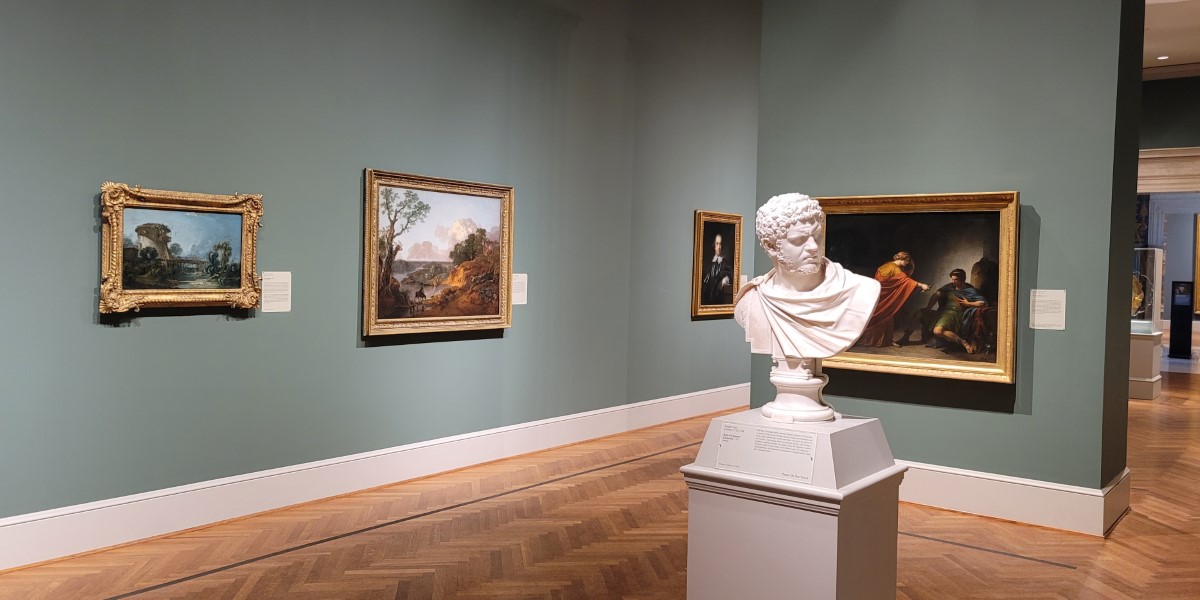 *Note: If you enjoy art, think about visiting Kansas City. Under four hours from St. Louis, the Crossroads Art District has a unique and thriving art scene!*
With a collection that spans over 5,000 years, you're bound to find something at the Saint Louis Art Museum that speaks to you. And don't miss the famous Claude Monet and Van Gogh paintings.
If you enjoy art, I also recommend the Mildred Lane Kemper Art Museum on Washington University's campus – another free museum.
TIP: Since the museum is located in Forest Park, combine it with your visit to a few of the other attractions there.
6. Chocolate Chocolate Chocolate Tours
An institution founded in St. Louis over 39 years ago, the Chocolate Chocolate Chocolate Company is a family-run business that has expanded over time.
Grab a hat and see how the talented staff hand-makes chocolate creations.
Tours run every 30 minutes on Monday through Friday from 9:00 AM to 2:30 PM and Saturdays from 9:00 AM to 1:00 PM except from 12:00 to 12:30 PM.
TIP: Closed on certain holidays so check the website if visiting during one. Saturday tours and groups of 6 or more require a reservation 314-338-3501.
What Food is Famous in St. Louis?
7. Grant's Farm
The historic farm was built by Ulysses S. Grant then occupied by the Busch family for over 100 years and is now owned by the St. Louis Zoo.
Your day will begin with a tram ride through the park where you'll spot roaming buffalo, deer, antelope, kangaroos, and goats. Also, keep an eye out for the cabin built in the 1850s by the former President himself.
After the tram ride, check out the largest herd of Clydesdales at the famous stables and those 21 and over can grab two free beers at the German-style biergarten.
TIP: Admission is free but parking is $15. To avoid the parking fee, bring bikes and ride in from Grant's Trail (also known as Gravois Greenway).
Have you ever been to Branson, another fun town in Missouri?
8. The Muny
The Muny, short for The Municipal Theatre Association of St. Louis, is an outdoor theatre located in the beautiful Forest Park. It is one of the largest and oldest outdoor theatres in the United States, having been established in 1916.
It is a unique venue that offers a wide range of entertainment options to its visitors. Every year from mid-June until mid-August, it presents seven Broadway-style musicals featuring top-notch talent from around the country. With a seating capacity of over 11,000 people per show, it attracts locals and tourists alike who come to enjoy world-class performances under the stars.
To guarantee a seat you must purchase a ticket, but the last nine rows are always free and available on a first-come, first-served basis.
TIP: Food and drinks are allowed in the preshow picnic area, but not inside the theatre. So, arrive early and have a picnic before the show!
9. Old Courthouse
Built between 1839 and 1862, the Old Courthouse played a significant role in the history of the United States.
It is perhaps best known as the site of several landmark cases, including Dred Scott v. Sandford, which ultimately led to the abolition of slavery in America.
In addition to its historical significance, the Old Courthouse is also an architectural marvel. Its distinctive dome rises over 200 feet above ground level and features an intricate cast iron structure with over 30,000 pieces. Inside, visitors can explore exhibits and displays related to both local history and national events.
TIP: Head to the front of the building by the water fountain for a perfect photo opp with the arch behind the courthouse.
10. St. Louis Union Station
Union Station is a historic transportation hub that has been an integral part of the city's landscape since its opening in 1894. The station played a crucial role in connecting St. Louis to other major cities across the United States during the golden age of rail travel.
Today, the station has become one of St. Louis' most popular destinations for shopping, dining, and entertainment.
One notable feature inside is its iconic Grand Hall – a vast space with 65-foot tall ceilings adorned with gold leaf detailing and stained-glass windows that bathe the room in natural light during the day.
A new attraction (not free, but worth mentioning) within Union Station is The Aquarium, a family-friendly destination that features over 13 thousand aquatic animals from all over the world including sea turtles, sharks & rays.
TIP: Make sure not to miss the daily unique 3D light show in the Grand Hall which runs on the hour from 5 pm to 10 pm.
11. Citygarden Sculpture Park
Decorated with interactive sculptures, gardens, and fountains, the Citygarden is a fun stop for children and adults alike.
Just west of the Arch and Courthouse, the engaging green space is a great place to take a break while visiting downtown.
TIP: If you're traveling with children, there's a spray plaza with a fountain where they can play.
12. History Museum
St. Louis is a city that has a rich past and culture that dates back to the 18th century. The best way to explore and experience this incredible history is by visiting the Missouri History Museum located in Forest Park.
This museum offers visitors an opportunity to learn about the state's past through interactive exhibits, artifacts, and historical documents.
It covers everything from the founding of St. Louis to its importance during westward expansion and beyond. You'll gain a deeper understanding of how this city played a significant role in shaping American history.
TIP: The museum is closed on Mondays.
If you enjoy history, another free museum that you might like is the Soldiers Memorial Military Museum. Inside the art deco WWI memorial, you'll find a compact exhibit focused on honoring military service members, veterans, and their families.
Read Next: Fun Things to Do in St Louis for Adults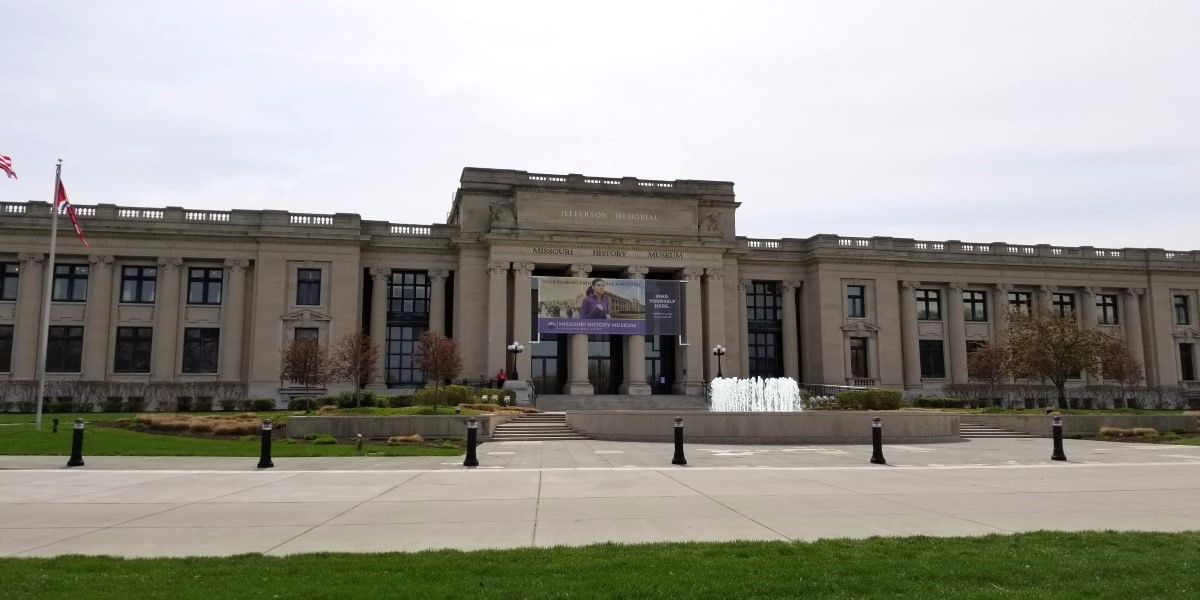 13. Gateway Arch National Park
You can't visit St. Louis without visiting one of the newest national parks in the country. The Gateway Arch, also known as the "Gateway to the West," is an iconic monument that symbolizes the westward expansion of the United States.
If you want to go up in the Arch, you'll have to pay a fee, but the park itself and the museum are free to visit.
The museum offers a comprehensive look at American History including the westward expansion during the 19th century along with topics such as Lewis and Clark's historic journey, slavery in Missouri, and Native American displacement during these difficult times.
TIP: If you plan on going to the top of the Arch, book tickets ahead of time.
14. Gateway Geyser
Want to get a special view of the Gateway Arch? Drive over the Mississippi River to the Illinois side to Malcolm W. Martin Memorial Park, one of the best places to see the Arch.
Plan your visit around an eruption from the Gateway Geyser. Capable of shooting 7,500 gallons of water a minute to 630 feet into the sky, the geyser is the tallest in the United States and the third-tallest fountain in the world.
TIP: The geyser only runs Memorial Day through Labor Day at noon.
15. Lone Elk Park
Only 45 minutes from downtown, Lone Elk Park is a wildlife management area peppered with bison, wild turkey, elk, deer, and waterfowl.
Walk the White Bison Trail, climb the observation tower, explore the visitor center, and drive the scenic loop all for free (donations are appreciated).
TIP: The elk are known to be more visible either early in the morning (before 8am) or at dusk.
16. World Bird Sanctuary
Next door to Lone Elk Park is the World Bird Sanctuary, home to approximately 270 animals of various species from all over the world.
It's an educational experience mixed with exciting encounters with so many neat animals like owls, falcons, condors, and eagles.
The sanctuary offers free seasonal shows, exhibits, nature trails, and picnic pavilions.
TIP: Check the events calendar and plan your visit around one of the many educational talks or shows.
17. Laumeier Sculpture Park
From a giant eyeball to a cradling colorful cat, there are photo ops left and right at Laumeier Sculpture Park. On 105 acres, it is one of the largest outdoor sculpture gardens in the country.
The 20-minute drive from downtown St. Louis is worth it. Take a walk around the beautiful property and see how the park seamlessly connects art with nature.
TIP: The Aronson Fine Arts Center and Whitaker Foundation Gallery is open Wednesday – Friday from 12-7 p.m. and Saturdays & Sundays from 10 a.m. – 4 p.m.
18. Route 66 State Park
Route 66 State Park is a great off-the-beaten-path destination for anyone who loves nature, history, and outdoor adventure. This small park boasts lovely scenery, fascinating historical sites, and plenty of opportunities for hiking, biking, picnicking, and more.
One of the main reasons to visit the state park is its rich history. The visitor center is home to a myriad of Route 66 memorabilia including vintage neon signs, maps, and artifacts.
Check out my other article on Missouri's Route 66 Attractions like Meramec Caverns and Ted Drewes for more ideas.
TIP: Combine your visit with Lone Elk Park, Laumeier Park, and the World Bird Sanctuary.
19. Saint Louis Science Center
The Science Center is one of the only free nonprofit science museums in the country, and it is filled with interactive exhibits that could keep you busy for hours.
With galleries such as the Artifacts of Wonder, Discovery Room, Flight Simulators, The Little Star That Could, and Dinosaurs of Antarctica, the center is a must-visit destination for science enthusiasts and families alike.
TIP: Parking at the Science Center is $10, but you can park on the Planetarium side for free and walk over the bridge.
20. Forest Park
On this list above, there are a few places located in Forest Park, but the park deserves a spot of its own.
It is one of the largest urban parks in the United States – bigger than Central Park! As you can imagine, there are countless trails with plenty to do outdoors.
TIP: It's not free, but if you're looking for a nice place for lunch, check out the lakeside Boathouse restaurant in the heart of the park.
21. World Chess Hall of Fame
Located in the Central West End neighborhood is the World Chess Hall of Fame. Come for the Guinness World Records' Largest Chess Piece out front, but stay for the interesting exhibits inside.
The Hall of Fame celebrates one of the most classic and engaging games of all time. Get to know the history of the game, and its remarkable impact around the world.
TIP: If you participate in the scavenger hunt, you may take home a small prize.
Hope you have as much fun as we did discovering these historic landmarks, compelling museums, outdoor adventures, and interesting tours in and around the city.
Other Fun Trips in Missouri
Have you been before? What are your favorite free things to do in St. Louis? Tell us in the comments below!