Nestled on the Gulf Coast of Mississippi lies a charming town offering rich history, a vibrant arts scene, and delicious cuisine. It's no wonder why this hamlet has become a hidden gem for tourists seeking a unique and memorable experience. And we aren't the only ones who think so, Ocean Springs was voted one of the Best Coastal Small Towns by USA TODAY.
From historical landmarks and art galleries to marvelous restaurants and scenic nature trails, we've rounded up the top things to do in Ocean Springs, Mississippi. Time to pack your bags and get ready to experience all that this picturesque southern gem has to offer!
If you're planning a road trip, take a look at this Mississippi Gulf Coast Guide for all the wonderful places to visit along the coast.
1. Pick A Top-Notch Place to Stay
First and foremost, choose a comfortable and welcoming place to stay like The Roost. Located right down the street from the beach and downtown, we think it's one of the best places to stay in Ocean Springs.
The impeccably designed boutique hotel has a chic yet cozy vibe. And with one-of-a-kind rooms, you are bound to find at least one to tickle your fancy.
Full Disclosure: Some of the links included in this article are affiliate links, if you book through it we will receive a small commission at no additional charge to you.
The Lily Suite, where we stayed, has a small kitchenette, a comfortable king bed, an inviting seating area, and a large en suite bathroom with a custom walk-in glass shower. The decor has a light breezy coastal energy that puts you at ease immediately.
Each room is complimented with excellent fresh locally roasted coffee, organic bath amenities, free Wi-Fi, and a flat-screen TV.
Check out the latest prices and more details here.
2. Coffee & Waffles at Bright Eyed Brew Co.
With humble beginnings as a little wooden cart serving iced coffee at the weekend market, Bright-Eyed Brew Co. expanded into a breakfast nook on Washington Avenue.
With flavors like Banana Foster and Maple Vanilla Cinnamon, you really can't go wrong with a cold brew nitro iced coffee.
And do not miss the light crispy mini waffles, these tiny mouthfuls of Belgium heaven come out with nice deep pockets for Nutella, maple syrup, or a powdered sugar topping.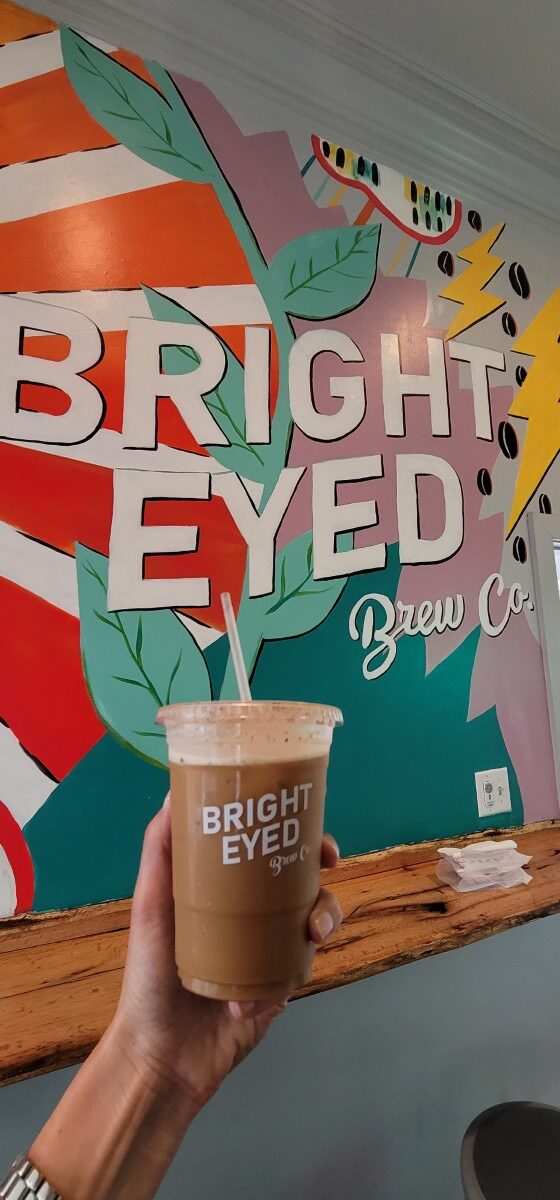 3. Tour the Walter Anderson Museum of Art
Learn about the life, ambition, and natural talent of Walter Anderson, a wildly eccentric and uber-talented local artist.
"In order to realize the beauty of humanity, we must realize our relation to nature."
An Ocean Springs resident for many years, Walter was not only a painter, but a sculptor, designer, and writer as well.
He led an extraordinary life with some crazy adventures – biked for thousands of miles to Florida, Texas, and Mexico; was stranded on Horn Island during and after a hurricane; was robbed on a trip to China; and spent time in and out of mental health facilities.
The do-not-miss outstanding features at the Walter Anderson Museum of Art are his floor-to-ceiling murals inside the gymnasium at the Ocean Springs Community Center (I'm sure you could visit this room a hundred times and find something new each time) and the Little Room, the painted walls of his cottage that no one knew existed until after his death.
Traveling with kids? Add the Mississippi Aquarium, roughly 30 minutes from downtown Ocean Springs, to your itinerary.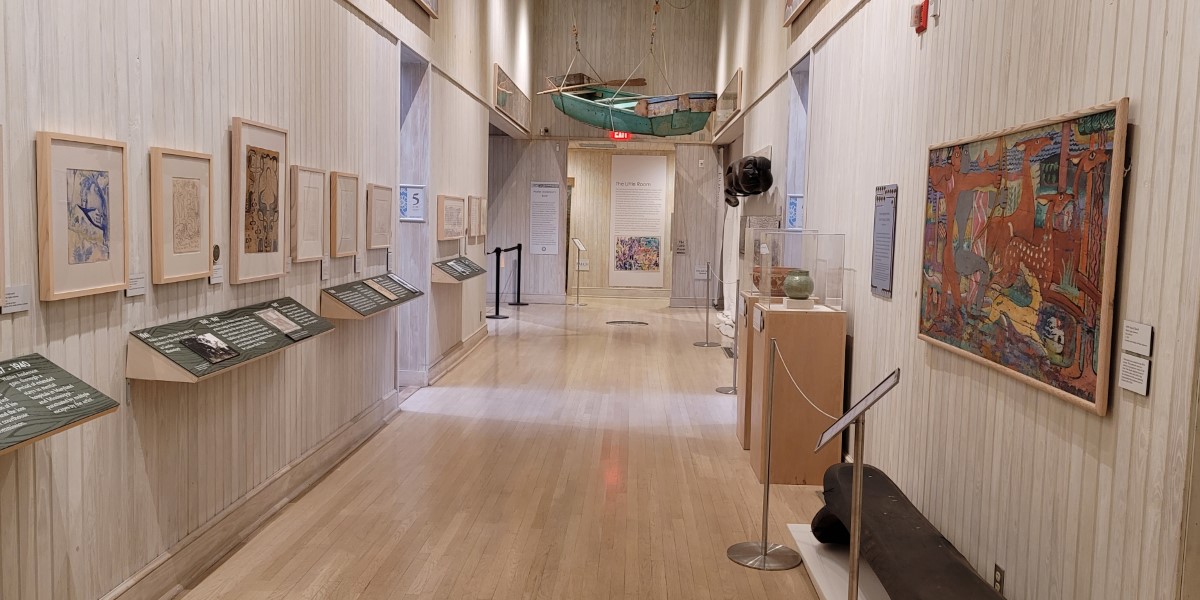 4. Drinks at The Wilbur Bar
If for some reason you don't stay at the Roost, still take a detour and have drinks at The Wilbur Bar, located at the hotel.
This historic watering hole is an Al Capone-style speakeasy with a hidden room behind a bookcase. One of the things that set The Wilbur Bar apart from other bars in Ocean Springs is its unique decor and excellently crafted libations such as the Hemingway or the Aviation.
Whether you're learning about some local history along with your drink or enjoying live entertainment from talented musicians – this local hotspot is sure to provide an unforgettable experience!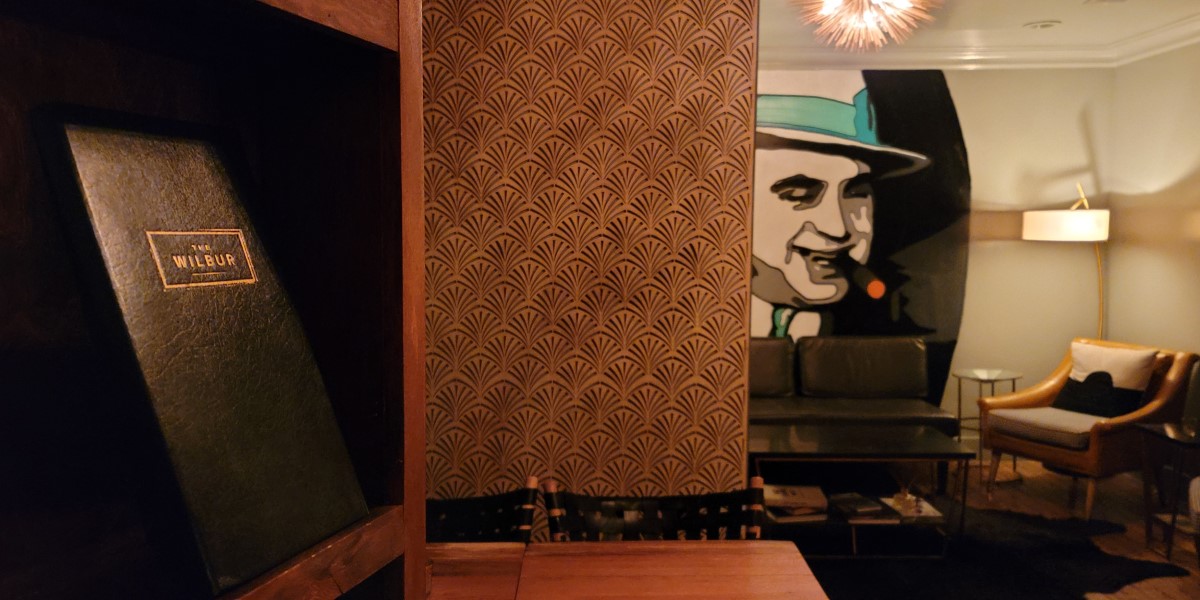 5. Shop and Dine in Downtown Ocean Springs
Downtown Ocean Springs is as enchanting as they come! The historic district features dozens of buildings dating back to the early 1900s that have been beautifully preserved and restored.
For those who love art and culture, downtown has plenty to offer. Visitors can explore various galleries featuring paintings, sculptures, and pottery pieces created by both local artists as well as independent ones.
The downtown area also boasts an impressive array of boutique shops and restaurants offering everything from fresh seafood dishes to barbecue cuisine. There are plenty of dining options available for every taste bud.
Additionally, Downtown Ocean Springs holds several festivals throughout the year such as Battle on the Bayou, Mardi Gras, and Peter Anderson Arts & Crafts Festival which attracts thousands annually from all over North America.
6. Enjoy Dinner & Live Music at Mosaic
One of the things that really stands out in Ocean Springs, Mississippi is that it is quaint yet lively with most restaurants offering live music Thursday through Sunday – including Mosaic Restaurant & Bar.
We hung outside on the patio and listened to a talented musician sing his heart out as we enjoyed a few craft beers – they offer a wide selection on tap.
And when we thought the night couldn't get any better, the food came.
The New Orleans BBQ Shrimp 'n Grits was just the right mix of Cajun and cheese and the traditional Indian Curry Chickpea Samosas topped with homemade chickpea curry had the best flavor; creamy and ambrosial.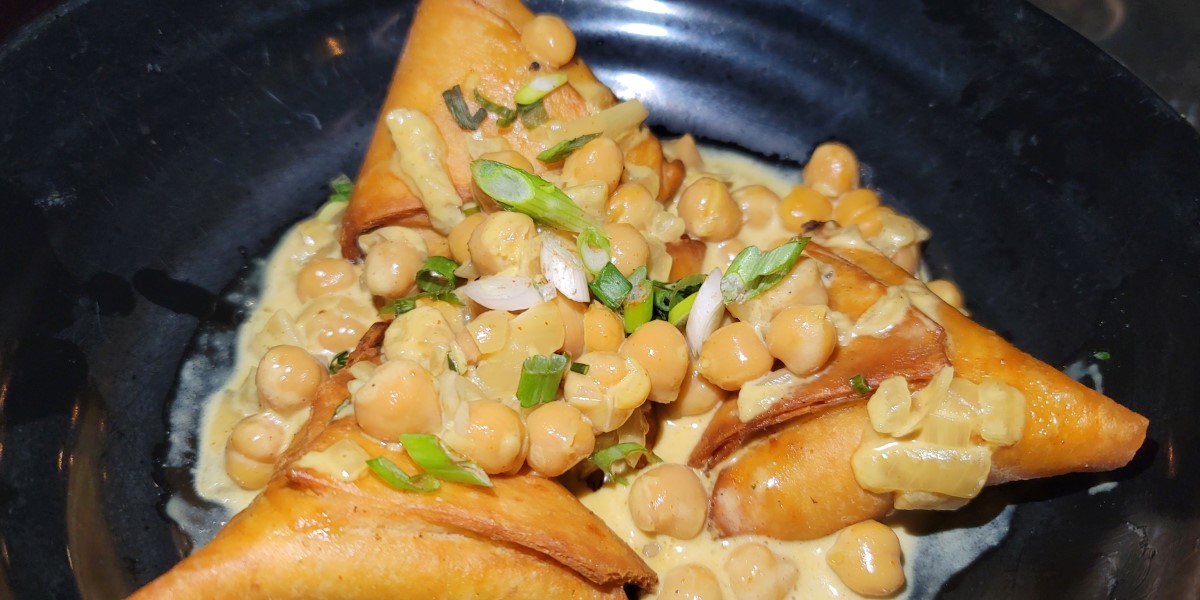 7. Visit the Gulf Islands National Seashore
Gulf Islands National Seashore is a scenic park located along the Gulf of Mexico. It covers over 160 miles of coastline, including barrier islands, beaches, marshes, forests, and historic forts.
The seashore is divided into two main areas: the Mississippi district and the Florida district. The Mississippi coast district encompasses several barrier islands off the coast of Mississippi and Alabama, while the Florida district includes several islands off the coast of Florida.
The Davis Bayou Area, located in Ocean Springs, offers hiking, fishing, bird watching, and camping. Stop in the William M. Colmer Visitor Center before hiking the easy David Bayou trail to soak in Mississippi's natural beauty.
8. Catch a Spectacular Sunset
If you're in search of free things to do in Ocean Springs, remember that the Coastal Mississippi Coast is known for its stunning sunsets over the water.
Walk over to Ocean Springs Beach for a picturesque view of the Biloxi Bay and Bridge.
Or another fun location at dusk is The Bayou Restaurant & Tiki Bar. Order up a big plate of fresh crawfish and enjoy the spectacular view of Simmons Bayou.
Related: Top Things to Do in Biloxi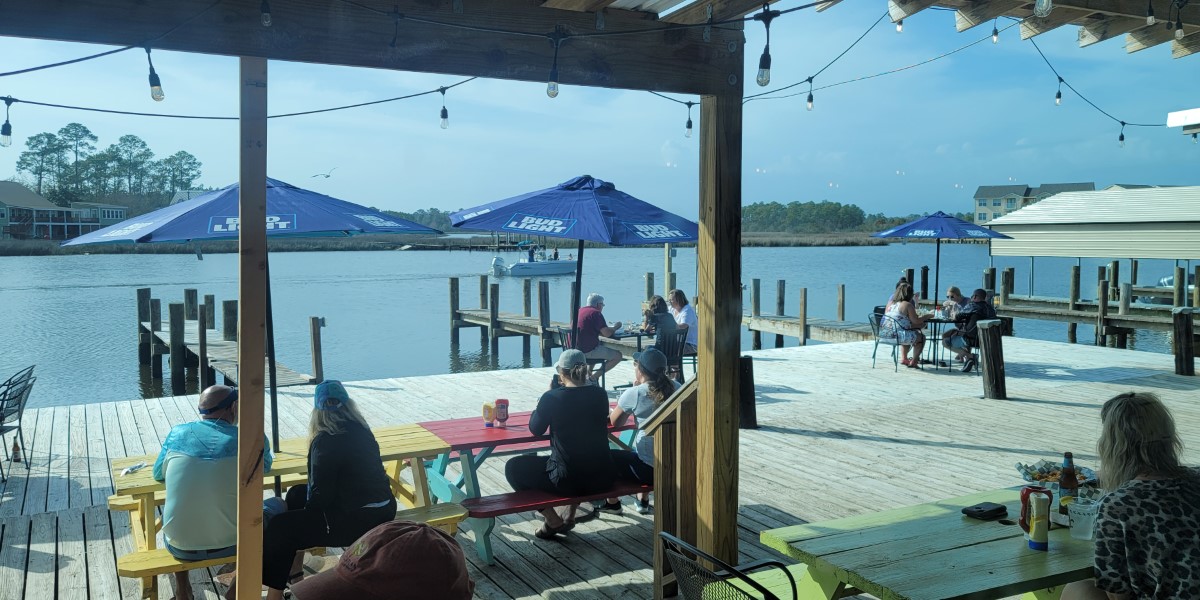 9. Mississippi Sandhill Crane National Wildlife Refuge
If you're looking for a unique and unforgettable wildlife experience, then the Mississippi Sandhill Crane National Wildlife Refuge is a must-visit destination.
Located just 20 minutes from downtown Ocean Springs, this refuge is home to one of the rarest bird species in North America – the Mississippi sandhill crane.
The best time of year to catch a glimpse of the long-legged migratory birds is in the fall and winter.
If you're visiting during spring or summer, the refuge is still a great place to take a leisurely stroll through nature. The preserved wetlands are teeming with life including alligators, turtles, snakes, and many other bird species besides cranes like waterfowl, and egrets and also different types of flora and fauna.
10. The Shed Barbeque & Blues Joint
You have to see this place to believe it. The Shed Barbeque & Blues Joint, a very accurate name by the way, is an off-the-beaten-path outdoor venue with mouth-watering barbecue and soulful blues music.
From the moment you walk up to The Shed's unique building made from reclaimed materials like tin roofing and rusted signs, you know that this isn't your typical restaurant.
Inside the walls are adorned with vintage license plates and memorabilia that create a fun and funky atmosphere that's perfect for enjoying good food and great company.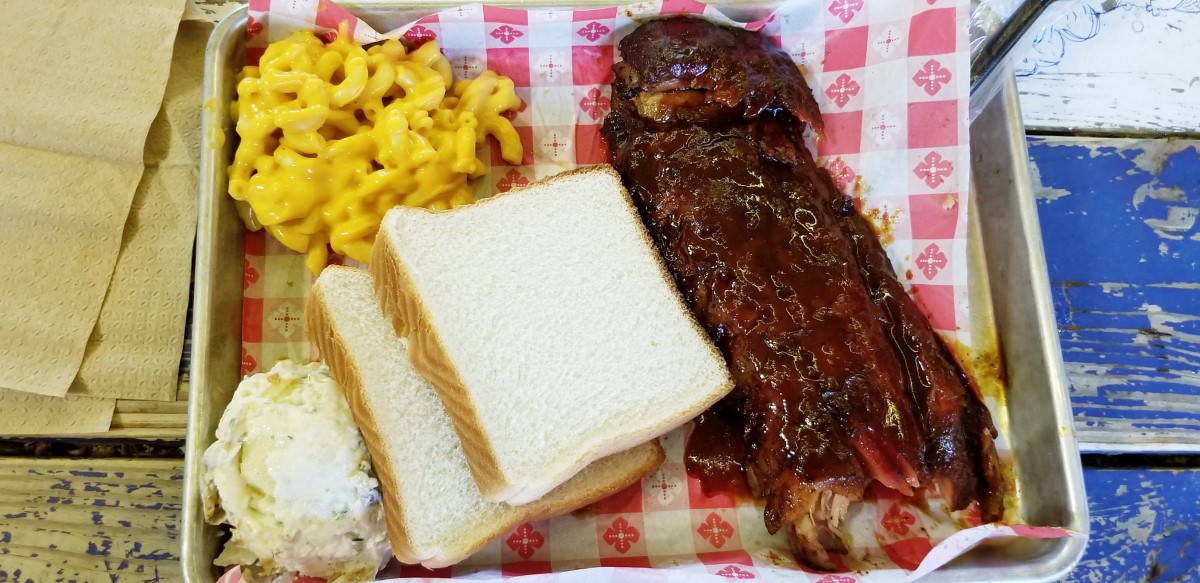 11. Shearwater Pottery Ltd
If you're visiting Ocean Springs, you'll soon discover the importance of the Anderson family. Peter, Walter's brother, founded Shearwater Pottery in 1928 with the help of their parents. The whole family had a hand in transforming Ocean Springs into the thriving arts community it is today.
Peter believed, "Pottery should be pleasing to look at and functional—flowing, not stiff, with classic shapes and nice colors." He fashioned Shearwater into a world-renowned company with its ceramic art being found across the globe.
His descendants still run the business on the edge of town overlooking the harbor. There you'll find their homes, the main workshop, and the showroom. Walter's former home resides here as well, except for the "Little Room" that is on display at the art museum.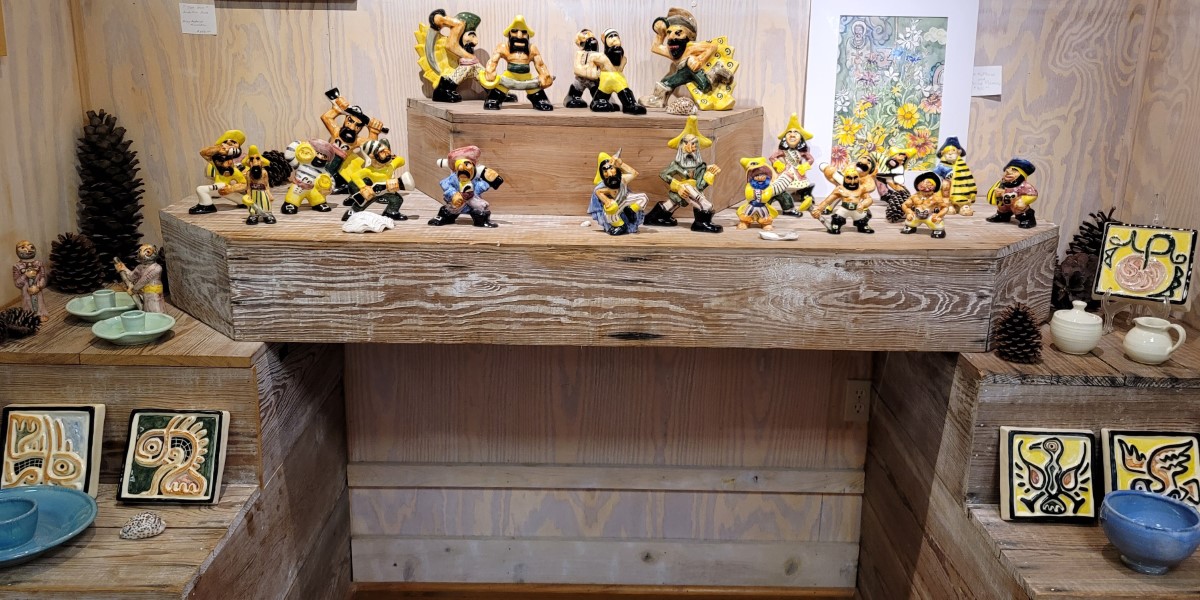 12. Blueberry Lemon Scone at French Kiss Pastries
I came for the larger-than-my-head cinnamon roll but stayed for the scrumptious blueberry lemon scone with lemon drizzle.
This lovely bakery specializes in pastries and also offers a selection of coffee, single-serve desserts, truffles, and French macaroons. It's a hit with locals and visitors alike!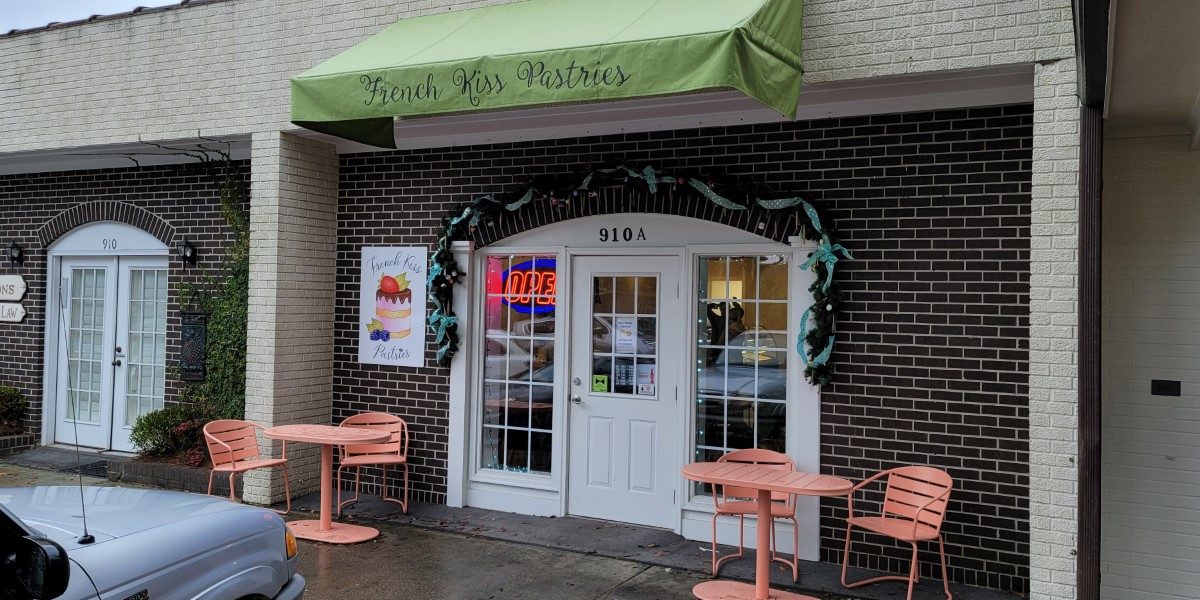 Whether you are planning a weekend getaway or a family vacation, I hope you enjoy my top recommended things to do in Ocean Springs MS.
If you discover any other places I should add to my list, let me know in the comments below!