Welcome, and thanks for visiting!
Who We Are
We are Dang Travelers, David and Angela, a married couple who have an obsession with travel. We kissed for the first time in Denmark, decided to move in together while hot tubbing in Hawaii, got engaged on the Eiffel Tower in France, and married on a beach in Mexico. Throughout our seventeen-year marriage, we have continued our love affair with travel by exploring new places and challenging the normal 9-5 life.
Our mission is to highlight unique locations, pass along budget-friendly tips, share our favorite travel resources, and post about our journey from part-time to full-time travel.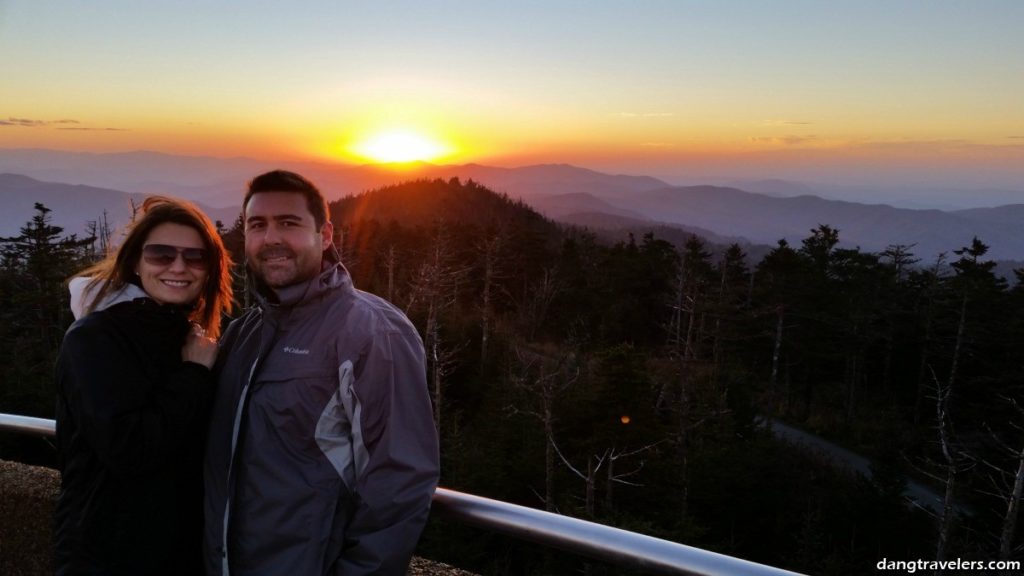 Where It All Began
Dave was raised by missionary parents in a converted school bus for the first five years of his life and was exposed to location independence at an early age. Wanderlust has been part of his DNA since then. His family traveled a considerable amount growing up from his hometown of Rockford, Illinois, but always on a budget, and usually camping.
He chose a career in aviation after high school, lured by the expectation of a flexible schedule and travel benefits. After graduating college, he joined the Air National Guard, where he met me, and his wife Angela.
Angela grew up in Chicago taking limited vacations as a child. Her aunt and uncle would take her on some of their family trips and that is where her excitement for travel began.
Right after high school graduation, she joined the Air National Guard to pay for college. It opened doors to traveling to exotic places and meeting new people, including Dave.
Fast forward to 2014, they were both at a turning point in their careers. Both were climbing up the corporate ladder, adding more responsibility and experience to their resume which meant less time for travel and enjoying life. Angela was working 60+ hours a week as a CPA while Dave was not only working hard but commuting back and forth from the St. Louis area to Chicago (600 miles round trip).
It was time for a change. A BIG one.
Angela quit her job! Then in 2015, Dave transitioned into a part-time position allowing us to travel on a more long-term basis and Dang Travelers was born!
Read about our first long trip: three months on the road driving 11,000 miles, visiting thirteen national parks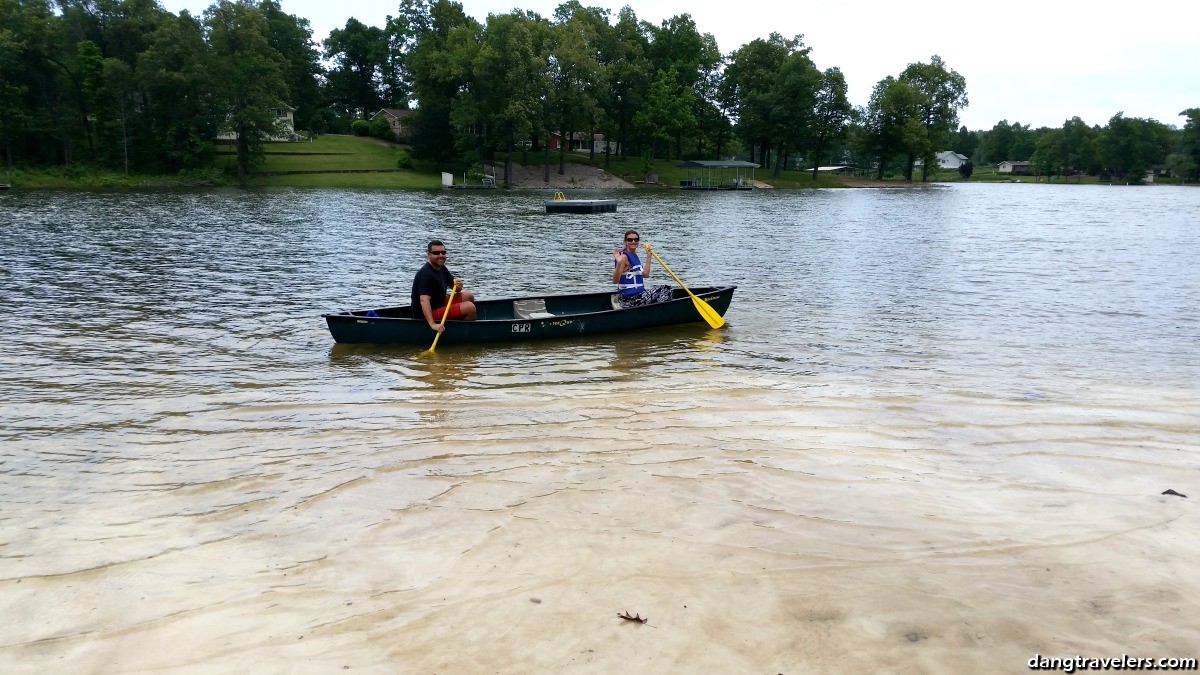 Where We Are Going
Dang Travelers will travel throughout the states in our new minivan turned camper with the goal of hitting all 50 states within the next few years. And during long breaks from work, we will adventure to other parts of the world.
Some of our future goals include
hiking the El Camino in Spain
, trekking to Machu Picchu, biking along the Rhine, taking an African Safari and seeing the butterfly migration in Mexico.
We love nature and the great outdoors. Even when visiting cities, we tend to find parks and botanical gardens to navigate like in St. Louis or Kotor. We also enjoy getting off the beaten path and finding unpopular things to do like seeing the cherry blossoms bloom in Macon, the arts scene in Kansas City or Brown County's hidden gem.
Visiting breweries is always on our list of things to do, along with some adventure like when we went swimming with manatees and boating in the Everglades.
How We Travel
We strongly believe in budget travel. We find ourselves in the middle of the road on spending like when we used to truck camp which is a little extreme. We rarely book on the luxury side except when it involves using hotel loyalty programs or if we are getting luxury accommodations for a budget price.
With that in mind, we don't go for the cheapest option either. We don't typically stay in hostels or couchsurf. We usually stay in hotels during short-term travel and camp and rent apartments for long-term trips.
What Our Website Can Do For You
We share everything we know and everything we learn as we go like how to reduce hotel expenses with BRGs, the best free apps to use on a road trip or what is Ebates and why you should be using it in the hopes that it will help you with future travel plans.
We also pass along vital information on each location we visit like Best Side Trips from Myrtle Beach and Kansas City Highlights. We like to tell you what we enjoyed and didn't enjoy, so when you travel to the area you can use our posts as a guide.
We like to share the good, the bad and the ugly. There's always some mishaps along the way like on our Adult Only Day in Gatlinburg and the B&B Blunder that ruined us probably for life.
We are glad you stopped by and hope you come along on our journey so we can share what we are learning and inspire you along the way!
David & Angela (Dang)