Looking to take day trips from Myrtle Beach? The South Carolina oceanfront city is a destination for shopping, boardwalks, golfing, piers and beach activities. It offers sixty miles of soft sandy beaches and water sports to go with it. I've been a bit taken with Myrtle Beach ever since I saw the movie Shag when I was younger. The thought of romance, dancing, and driving the strip always sounded like a fun vacation. But if you visit during the off-season, you may be looking for other things to do.
My husband and I stayed in Myrtle Beach this October, during the shoulder season, so the beaches and streets were empty. It was nice not to have to fight the crowds, but we found ourselves with a little extra time to explore. Since we had a few chilly days, we adventured around to see what else the area has to offer. Here are some of the best side trips from Myrtle Beach you should check out on your vacation!
Best Things to Do Near Myrtle Beach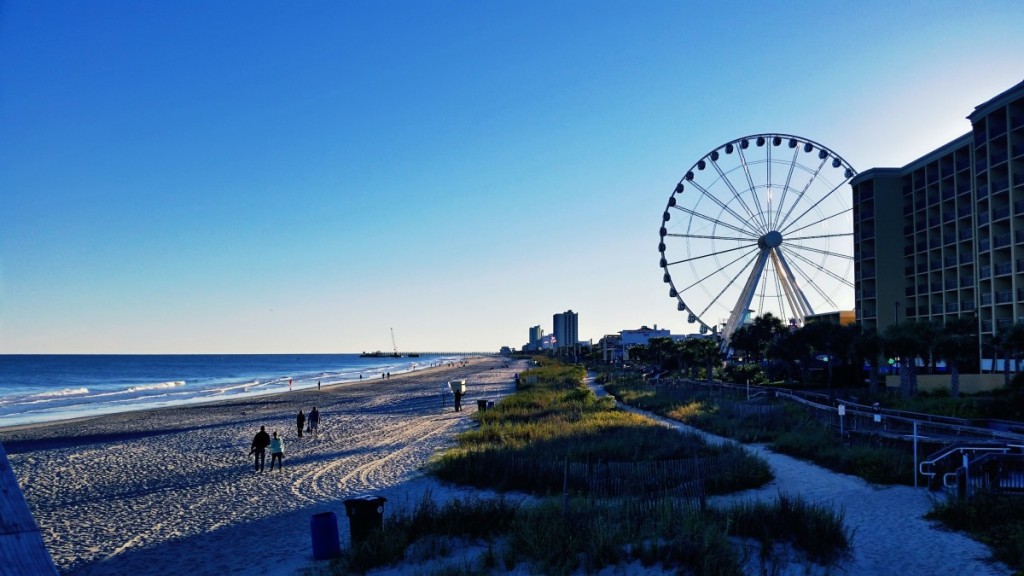 Brookgreen Gardens
Brookgreen Gardens, just south of Myrtle Beach in South Carolina, is a captivating sculpture garden and wildlife preserve. It is built on four former rice plantations, one of which was the Brookgreen Plantation owned by the largest American slave holder, Joshua John Ward. The gardens opened in 1932 as the country's first public sculpture garden.
We enjoyed spending a day walking the grounds among beautiful old oak trees, creative sculptures, fragrant Magnolias, and blossoming flowers. It is definitely a must-see attraction if you are in the area.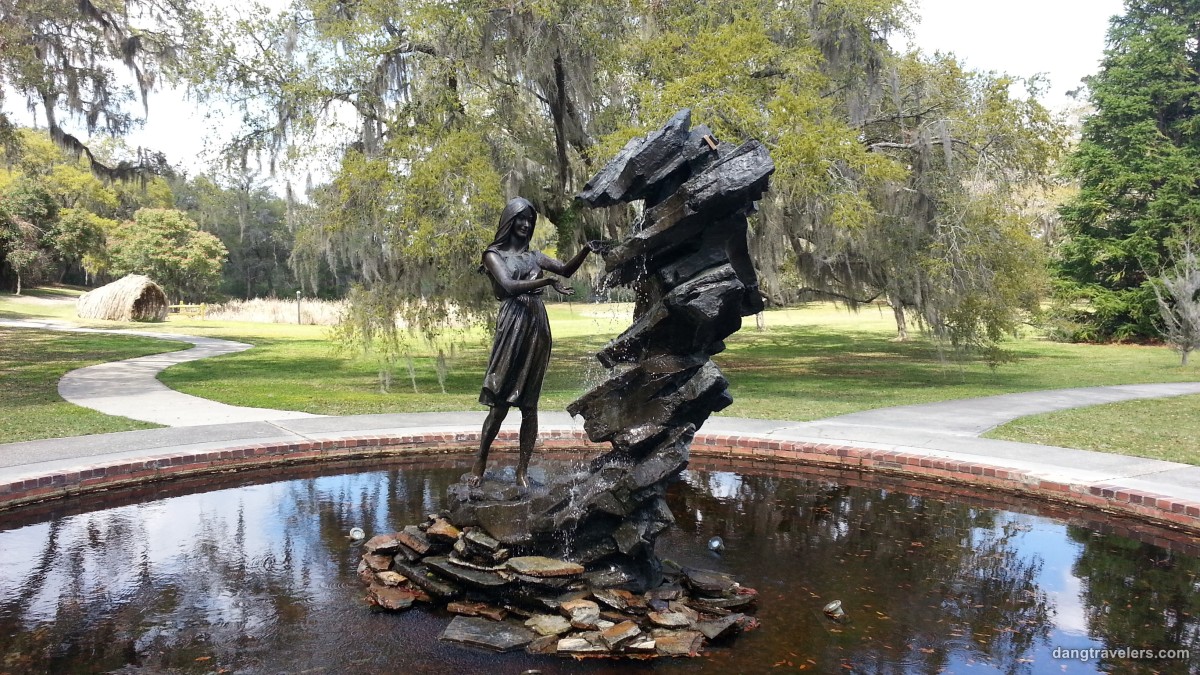 Tips for Visiting Brookgreen Gardens
Check Groupon – we purchased our tickets at half price.
Wear comfortable walking shoes – the gardens are on 1,600 acres – that's a lot of walking!
Wear a hat and/or sunscreen – the old trees provide some shade, but the majority of the garden is out in the open.
They offer a complimentary shuttle (mid March – November) that runs to the three main areas – the Gardens, Lowcountry Center, and Zoo.
Huntington Beach State Park
Huntington Beach State Park, just across from Brookgreen Gardens, lies along the ocean. It is a great place to spend a few hours especially for nature or animal lovers.
It is a sanctuary for alligators and large varieties of birds. It has geocaching, picnic areas, camping, walking or biking trails and beach access. We rode our bikes, but I wouldn't necessarily suggest it since we were hopping off so much.
Walking is the better option. The piers lead you in the middle of the freshwater lake, a perfect spot for animal watching. We saw an alligator swimming by and also tons of different birds!
Admission : $5/adult; $3.25/ S.C. Senior; $3/youth age 6-15; Free for children 5 and younger.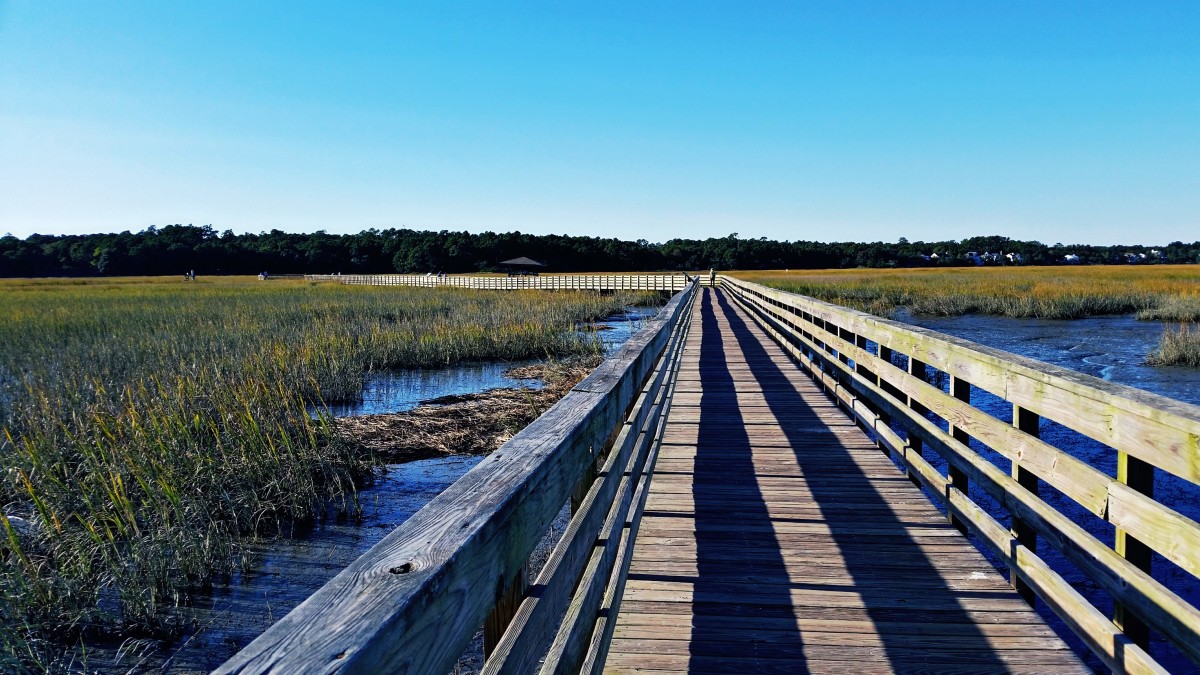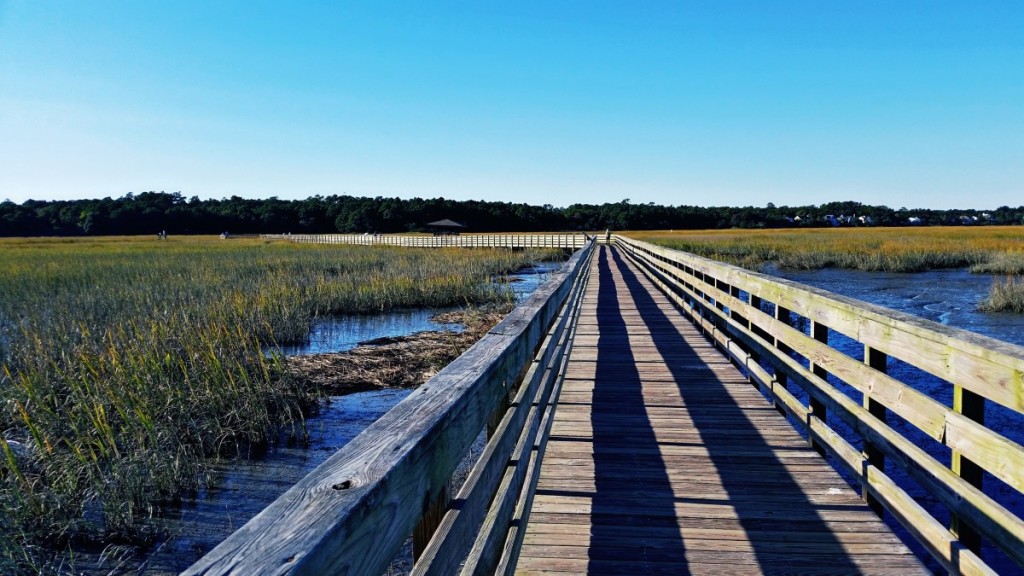 You can tour the Atalaya (ah-tuh-lie-yuh), the former winter home of Archer and Anna Huntington, the folks who left the park and Brookgreen gardens as their legacy. Built in 1931-33, the home was designed after the Moorish architecture of the Spanish Mediterranean coast. The Huntington's named the home Atalaya, the Spanish term for watchtower.
Admission: $2/ages 6 and up; Free for children 5 and younger. This fee is in addition to the park entry fee, to help preserve and protect Atalaya.
Guided Tours: Guided tours of Atalaya are offered March 1 – Oct. 31
Audio Tour: $4 pp; 45 minutes in length, available year round.
Murrells Inlet & Dead Dog Saloon
We highly recommend Murrells Inlet for lunch, dinner or a night out on the town. It is a historic fishing village just 10 miles south of Myrtle Beach and is considered the "Seafood Capital of South Carolina." Waterfront restaurants line the marsh walk, a 1/2 mile wooden boardwalk overlooking a beautiful saltwater estuary.
All the restaurants have outdoor seating offering sweet views and super fun atmospheres. Lights are strung up, music is played, people are laughing, and good food is being eaten! Don't forget to try to get there during Happy Hour, most of the restaurants have daily specials.
If you like to fish or just get out on the water this is also the perfect spot to jump on a boat. Crazy Sister Marina offers a pirate ship adventure, dolphin tours, fishing charters and boat rentals.
We ate at the Dead Dog Saloon where we saw some of the strangest decor we've ever seen in a restaurant. The walls were decorated with pictures of, just as the name states, dead dogs! Don't get all freaked out; they were alive when the pictures were taken!We loved the laid-back feeling at the saloon. They have a covered section on the patio with windows overlooking the marsh area and an open outdoor patio as well. The staff was friendly, the food was good, and they even offered a 15% military discount!
RELATED: BEST THINGS TO SEE & DO IN SAVANNAH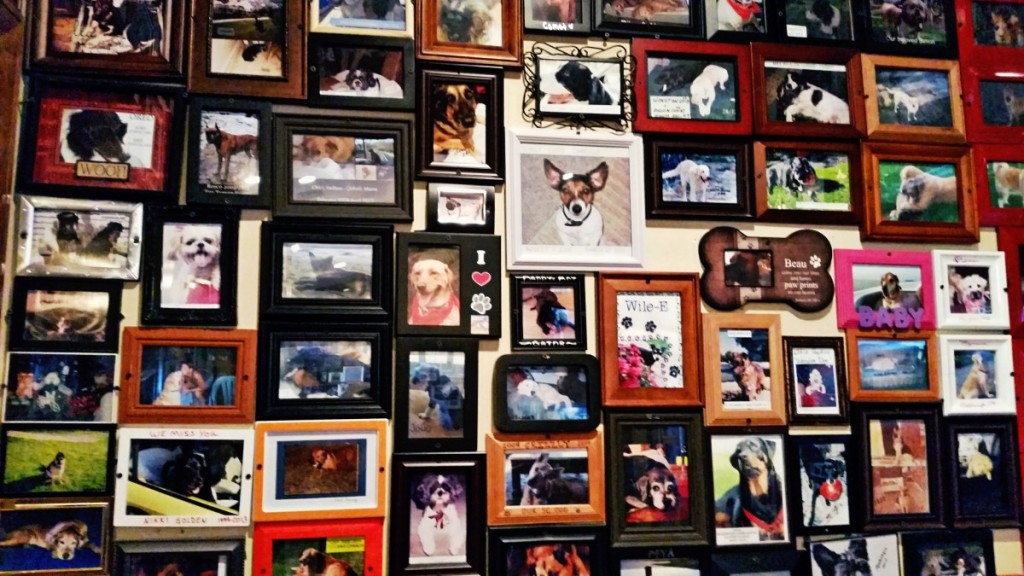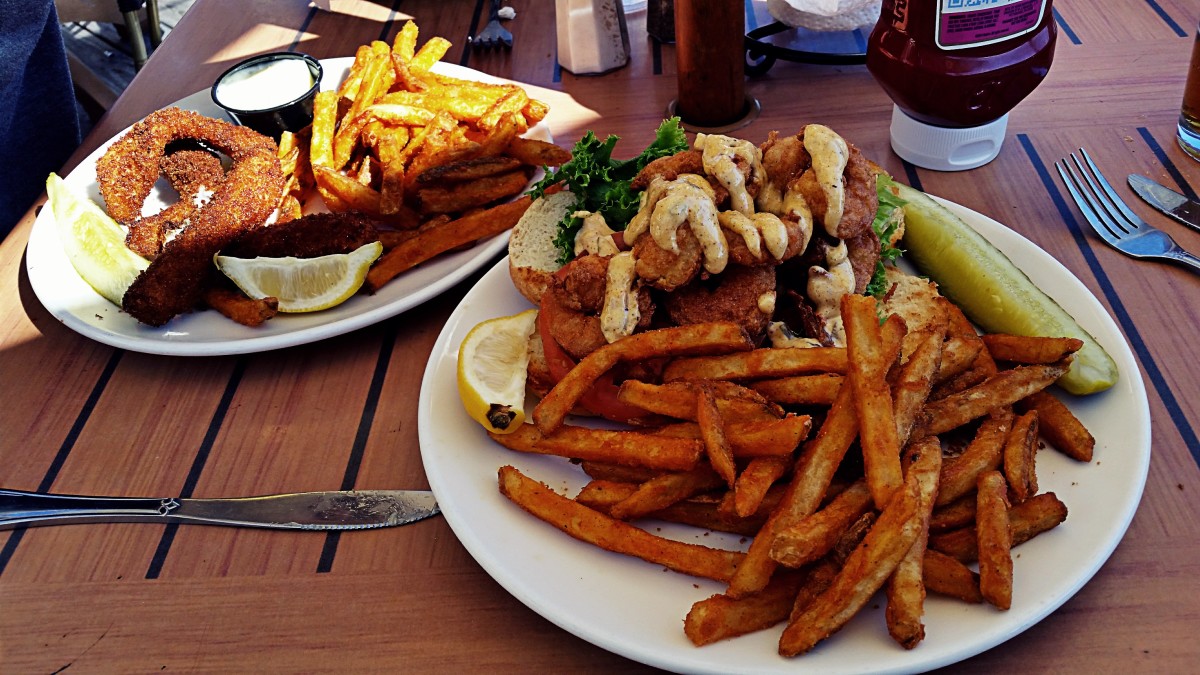 The City of Georgetown
Established in 1734, historic Georgetown is the third oldest city in South Carolina. It has a charming small town feel with over 60 antebellum landmarks. Shop at locally owned stores, take a stroll on the Harborwalk, eat at one of the many restaurants on Front Street, or take a boat tour to the state's oldest lighthouse.
The Market Common
If you are looking for something closer to Myrtle Beach or a little more upscale, the Market Common is the place for you. It has popular stores such as Tommy Bahama, Pottery Barn, Barnes & Noble, Piggly Wiggly, Williams-Sonoma, and White House Black Market. The restaurants include Gordon-Biersch, Tupelo Honey Cafe, Crepe Creation Cafe, Nacho Hippo and King Street Grille.
Again, another place to visit during Happy Hour. Most of the restaurants offer some kind of special, whether it is on alcohol or food. We had appetizers at the King Street Grille. We tried the meatball sandwiches (just okay), mac & cheese eggrolls (awesome) , and wings (super awesome). We also had a drink at the party place, Nacho Hippo. It's a cool cantina with great views of the Market Common lake.
We also sat by the fire and had drinks a separate night at Tupelo Honey Cafe (great selection of wine and craft beer) with our friend Mark. Great travel story: we met him in Gatlinburg at a restaurant, us on our hiking trip, him on a family trip. We started talking and found out he lived near Myrtle Beach, the next stop on our big road trip. We exchanged numbers, met up again and thanks to him, we found out about this fun area!
The Market Common area also has a small lake, about 1.5 miles around. It was relaxing to walk when the sun was setting.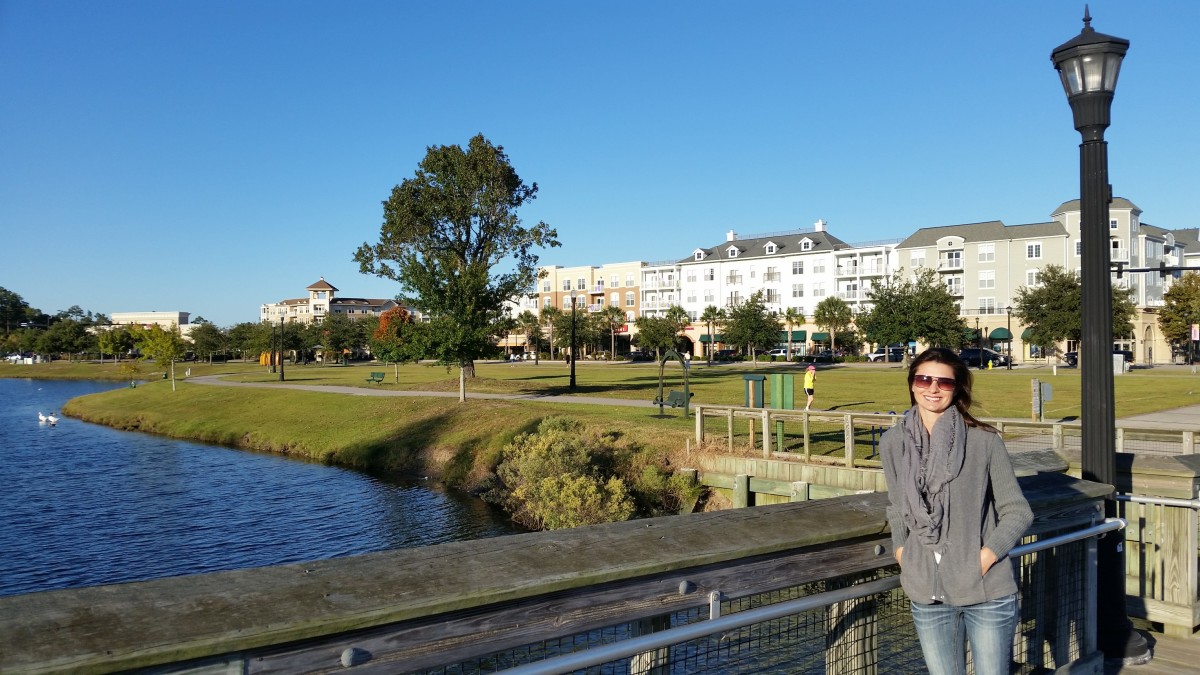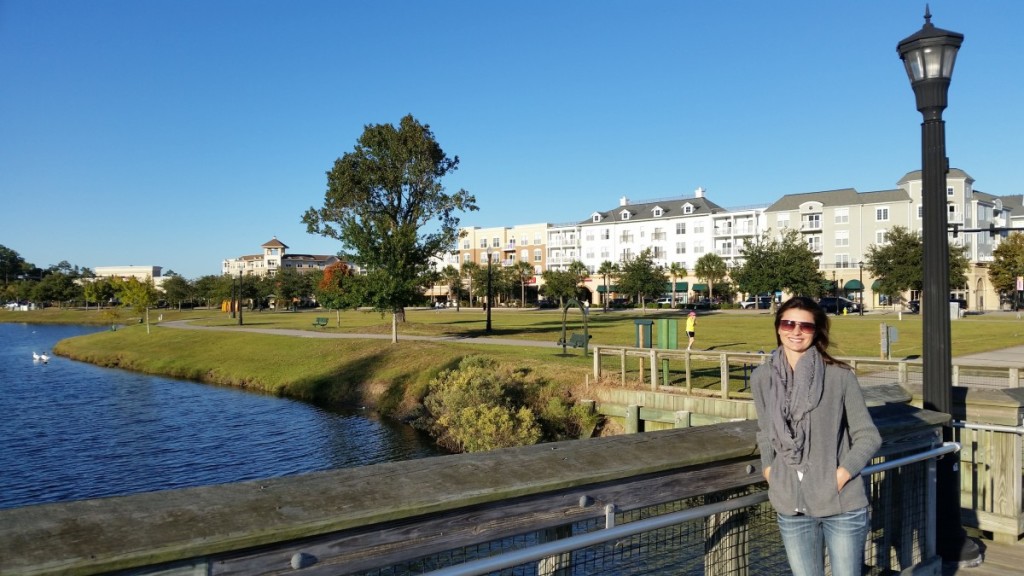 Myrtle Beach has many attractions to offer each visitor, but we like to explore and see what else we can find. It doesn't hurt to add a little nature, craft beer, or seafood to your trip at the beach!
What are your favorite day trips from Myrtle Beach?
Like it? Pin it!