The Crossroads Arts District's thriving community in Kansas City was an unexpected, but pleasant surprise. Its industrial landscape has been revitalized into a hip, sophisticated neighborhood filled with intriguing art galleries, microbreweries, restaurants and bars. The culturally rich area proves Kansas City is made up of more than just fountains and barbecue joints. You cannot visit the city without strolling through this eclectic hood!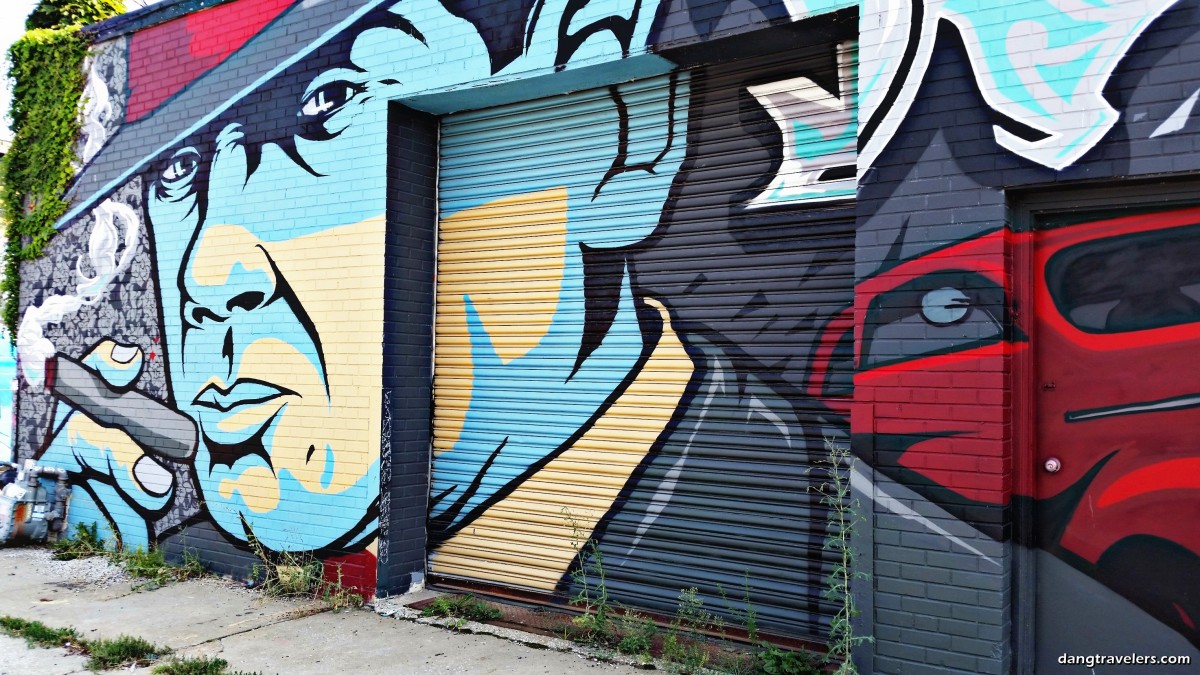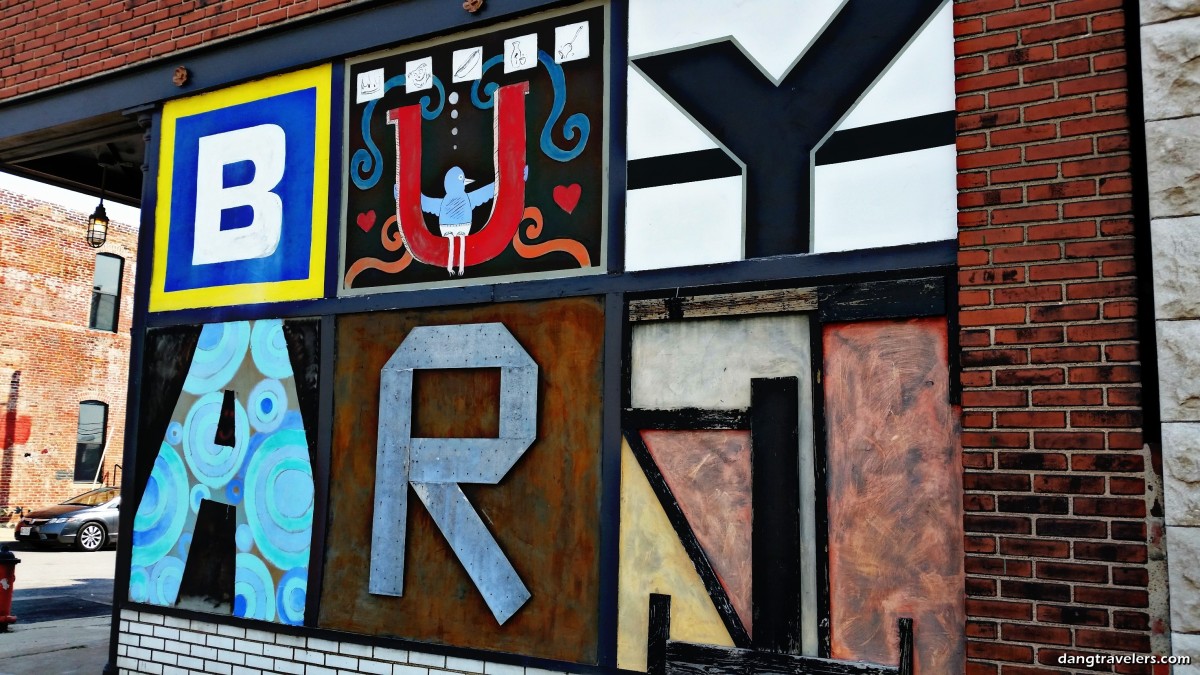 Social media rocks!
When we were in Kansas City I posted a photo to our Instagram account and VisitKC reached out to us. They mentioned the Artist Alley was a sight to see around 1701 Locust Street. We had already had the Crossroads on our list of areas to check out, but did not have the alley as a point of interest. We were so glad they told us about it because it was unbelievable!
Artists turned this dingy, dark alley into a sanctuary of talent. Meandering down the alley was sensory overload; vibrant colors splashed across the brick buildings as characters catapulted off the red background.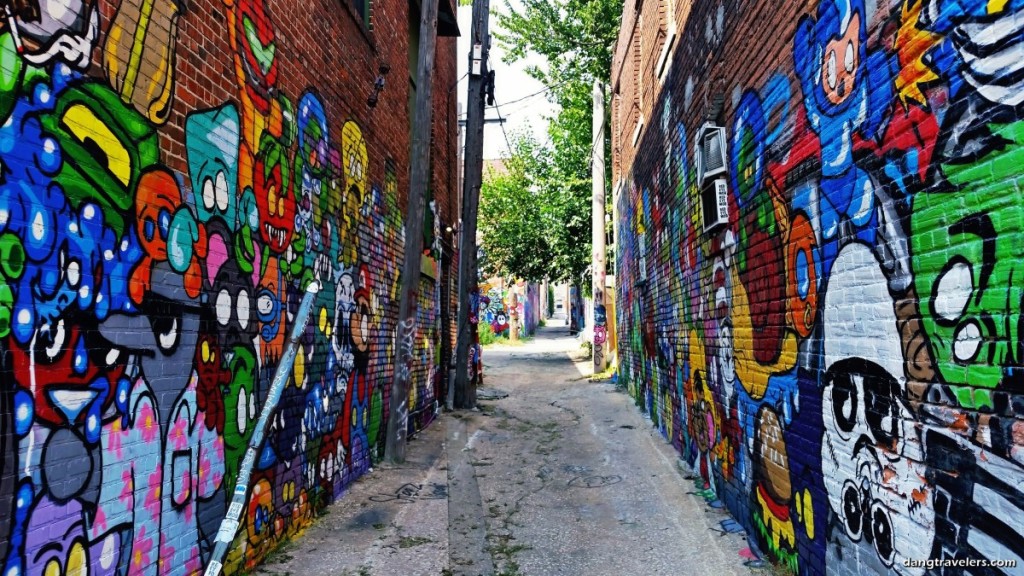 First Fridays in the Crossroads
Visit on the first Friday of each month from 5-9 pm, rain or shine, and partake in one of the most beloved local events in Kansas City. Virtually a neighborhood party, locals and visitors line the sidewalks as street music is played and shops open their doors to welcome patrons.
Embrace the Kansas City art scene and stroll in and out of galleries to observe and discuss the exhibits on display. If art doesn't spark an interest, walk around, sample culinary delights at one of the many food trucks, or jam to live street music.
RELATED: 10 FREE THINGS TO DO IN KANSAS CITY
Live Music Under the Stars in Kansas City
Dance under the stars at Crossroads KC, an outdoor music venue situated behind Grinders Pizza. The intimate venue is more like someone's woodchip covered backyard with a stage, bleachers and beer stand. They host a diverse array of bands from rock to reggae to hip hop.
Good Eats
Grinders Pizza has been highlighted on Food Paradise and Diners, Drive-Ins and Dives for their off-the-hook-chili, Bengal Tiger pizza and tater tot pizza. Lulu's Thai Noodle Shop has been deemed the best noodles in Kansas City. I ordered the Drunken Noodles and was not disappointed! Fiorella's Jack Stack Barbecue has a location in the area as well. We ate at the one in the Plaza. The ribs and chicken were spectacular, cheesy corn bake a disappointment, but the baked beans were the best we had all week.
Tip: On First Fridays, some restaurants offer feature food and/or drink specials.
We thoroughly enjoyed walking through the Crossroads Art District and highly recommend it if you're ever in Kansas City. The area provides a stimulating experience with creative art, invigorating music and savory food options.
Going to Kansas City? Check out our other article Kansas City Highlights!
What's your favorite city for street art?
Like it? Pin it!