Welcome to a charismatic river town in southeast Missouri with a unique blend of history, natural beauty, charm and entertainment. Here are the 15 best things to do in Cape Girardeau MO:
1. Enjoy the Great Outdoors.
If you visit Cape Girardeau during spring (March to May), stop by Pinecrest Azalea Gardens, to witness thousands of vivacious blooming flowers. You can walk or drive through the free enchanting garden.
Pro Tip: The garden blooms from March 15th – May 15th.
Where: 799 Torre Lane, Oak Ridge, Missouri
Trail of Tears State Park is a public recreation area that provides an opportunity to get out in nature.
It's a beautiful park with a beach, hiking trails, fishing, camping and scenic bluff views overlooking the Mississippi River.
There are five popular hiking trails within Trail of Tears State Park:
Peewah Trail – Red Loop: 6.2-mile moderate trail into a remote and rugged section of the park.
Peewah Trail – Yellow Loop: 3.9-mile moderate trail that follows the ridgeline overlooking the Mississippi River.
Sheppard Point Trail: 3-mile moderate trail that climbs to a bluff with an overlook of the river below.
Lake Boutin Trail: 2.2-mile easy loop around the lake.
Nature Trail: .7-mile easy loop trail behind the visitor center.
Make sure to stop in the park's visitor center to learn about the sad connection to the Cherokee Indian groups that were relocated here in the 1800s.
The Conservation Nature Center is another hiking area that has 2.5 miles of trails through rolling hills with ravines and sinkholes.
The Cape Rock Scenic Overlook offers beautiful views of the Mississippi River and celebrates the location wherein 1733 the area was used as a temporary trading post.
The original cape, a piece of land that jutted over the river for which it received its name, was destroyed during railroad construction but you can still visit the historic site.
2. Learn a thing or two by checking out the colorful murals.
Along the Mississippi floodwall, you'll discover the Mississippi River Tales Mural, an interesting 24-panel mural depicting Cape Girardeau's storied past.
There are signs describing in detail what each mural represents along with an audio tour that can be reached by cell phone.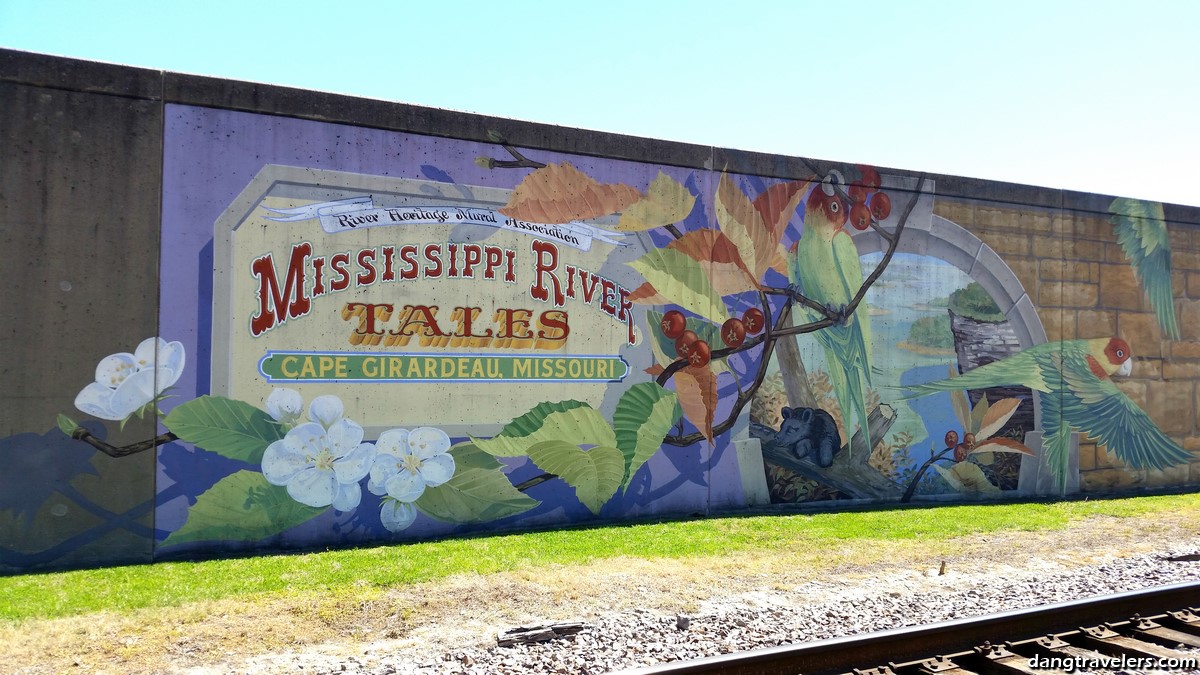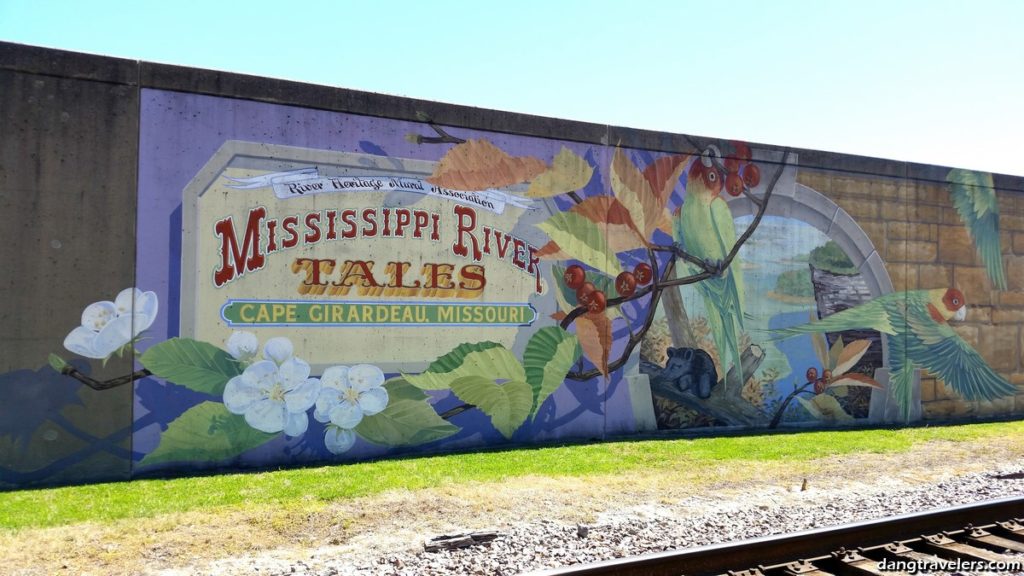 Rush Limbaugh, Mark Twain, Jesse James, and Harry Truman are just a few of the people you'll recognize on the Missouri Wall of Fame.
The mural is right next to the Mississippi River Tales and has many influential people that were either born in Missouri or lived there at some point like Dale Carnegie (author of How to Win Friends and Influence People), T.S. Eliot (poet), and Laura Ingalls Wilder (author of Little House on the Prairie series).
RELATED: CAPE GIRARDEAU WAS NAMED PRETTIEST TOWN IN MO
CLICK HERE TO SEE THE OTHER TOWNS
3. Wear your stretchy pants and pig out.
There are many great places to eat in Cape Girardeau. We loved the authentic Irish feel at Katy O'Ferrells, the Cajun cuisine at Broussard's and the giant onion rings at Port Cape Girardeau.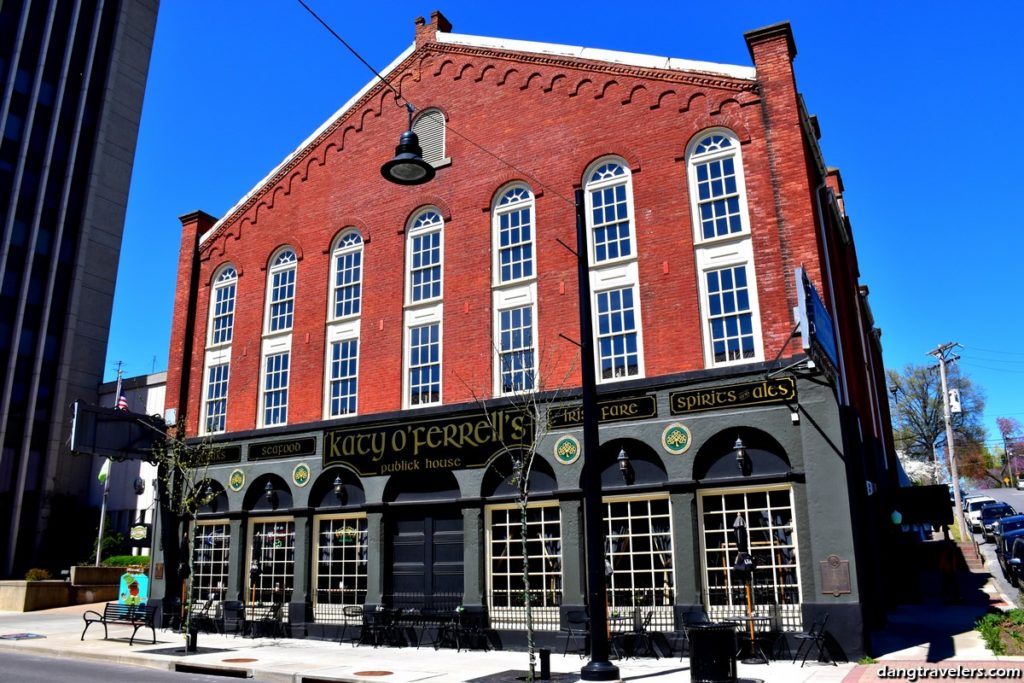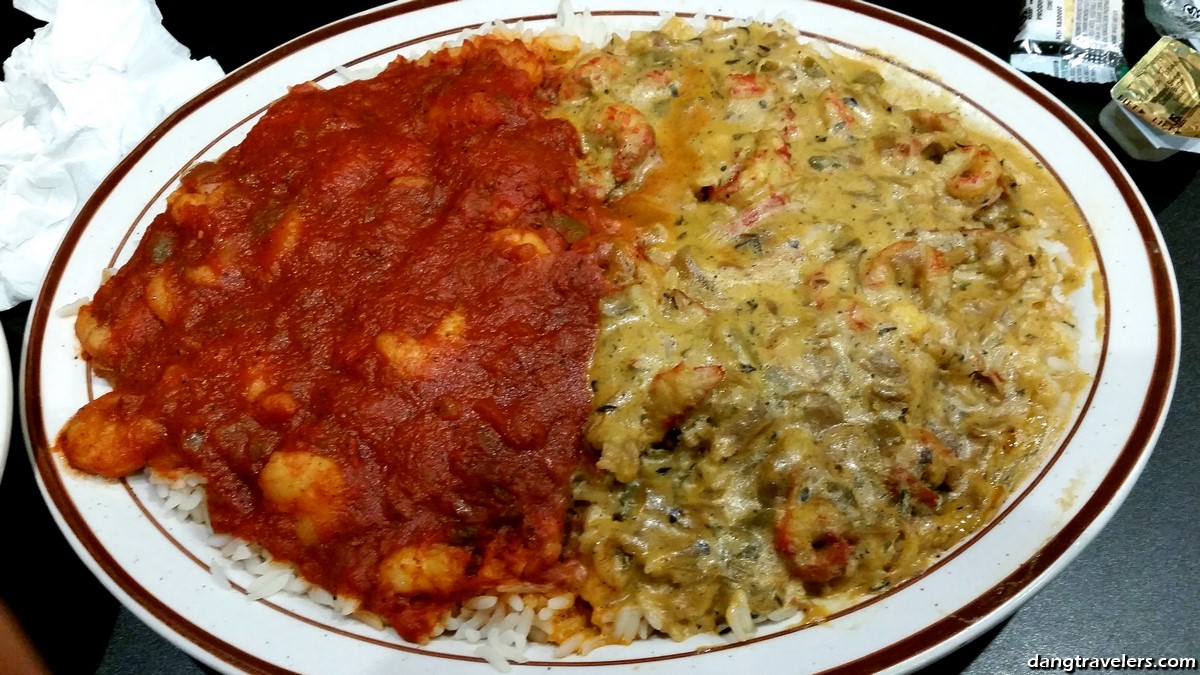 READ NEXT: DO YOU ENJOY HISTORY?
HERE ARE ALL THE COOL HISTORIC SPOTS IN CAPE GIRARDEAU
4. Sit back and relax while sipping on a glass of wine.
If you're in search of things to do in Cape Girardeau for adults, a short drive away from downtown is a few winery options. Hunter Valley Winery is close to the Trail of Tears State Park and offers a patio overlooking a serene pond with live music on most weekends.
Apple Creek Winery has music on Sundays and a quaint wrap-around deck overlooking a pastoral landscape.
Follow the lovely tree-lined path, past adorable donkeys right into Steele Crest Winery. The indoor tasting room is decorated with elaborate stained glass and the patio overlooks peaceful green pastures.
5. Tango with Lady Luck.
Like to gamble? We do! It's our guilty pleasure.
Another fun thing to do in Cape Girardeau for adults is to visit Century Casino. It has slots, table games and live entertainment.
6. Walk around downtown Cape Girardeau.
Cape Girardeau's downtown is brimming with charm. Coming from Chicago, "downtown" means loud car horns and herds of people. Don't get me wrong, I love the city and its vivaciousness, but there's nothing like strolling down a quiet street dotted with budding flowers and boutique shops.
"In 2015, Old Town Cape received the Great American Main Street Award® from the National Main Street Center. This recognition is bestowed on Accredited Main Street Communities that serve as the nation's best examples of comprehensive commercial district revitalization."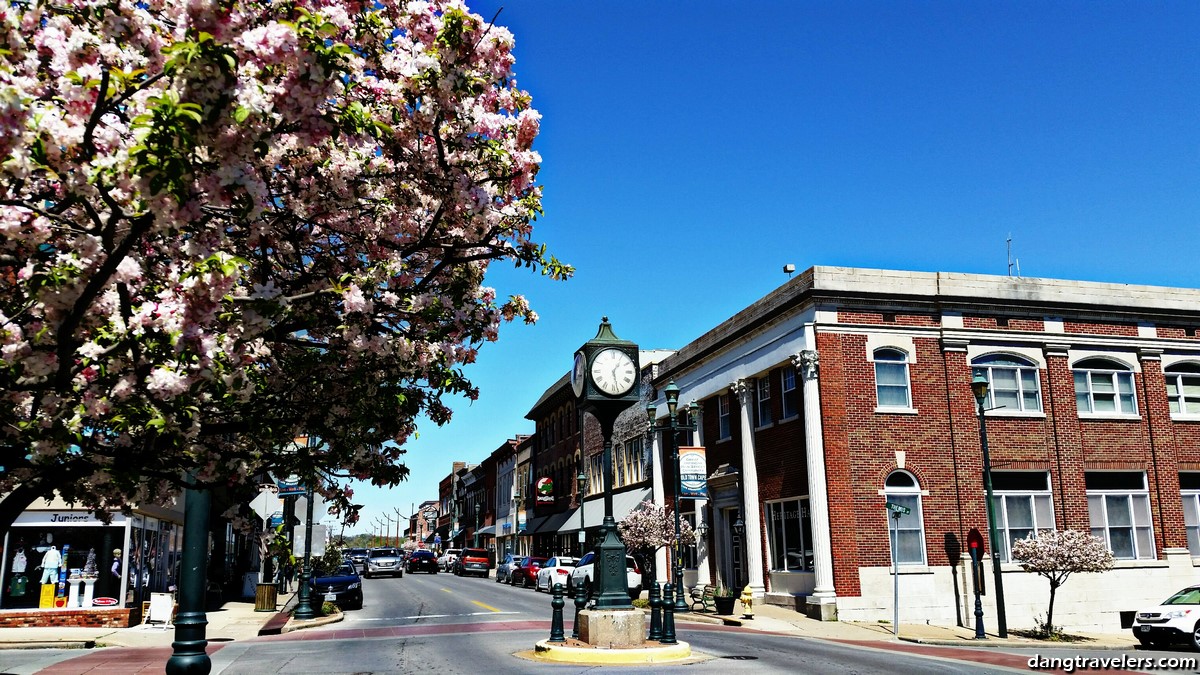 7. Sample beers at a local brewery.
Minglewood Brewery is right downtown and offers a wide menu along with stellar beers.
With the lights hanging from the high ceiling, the brewery has an outdoor patio feel even though the room is surrounded by brick. We sampled a few, but we both landed on an IPA for our beer of choice.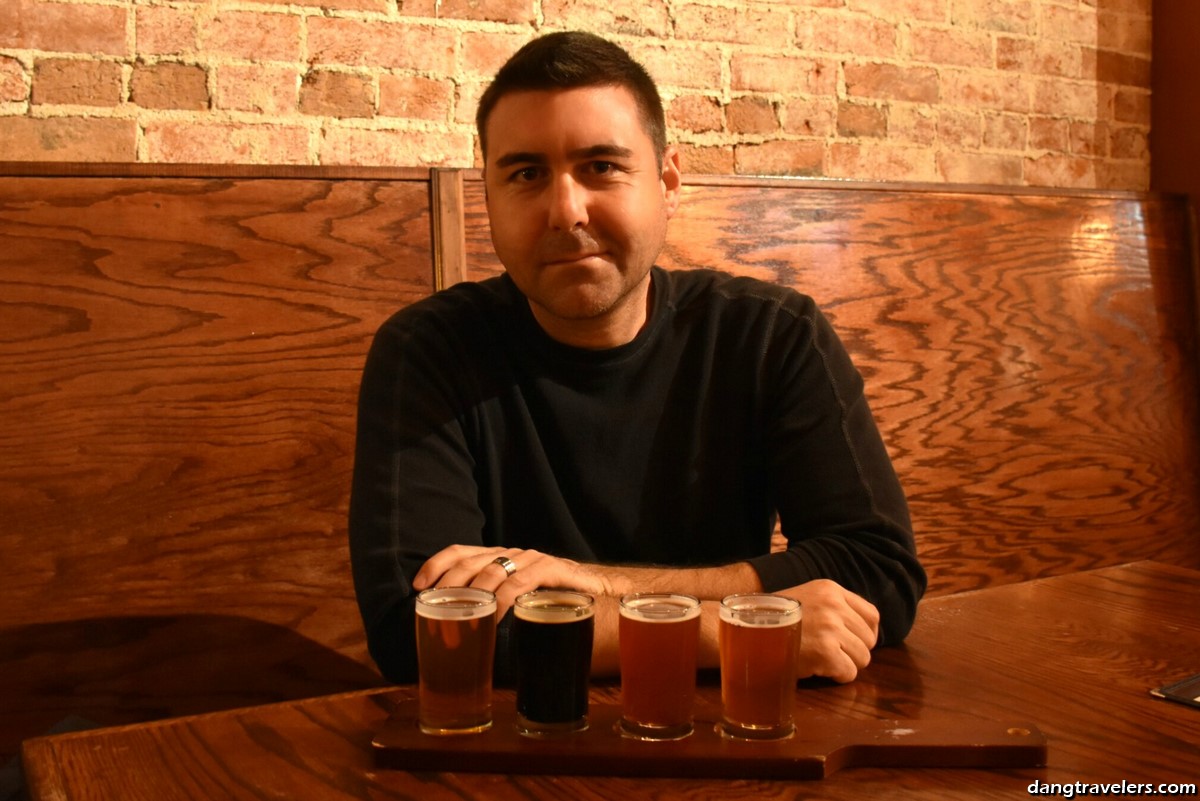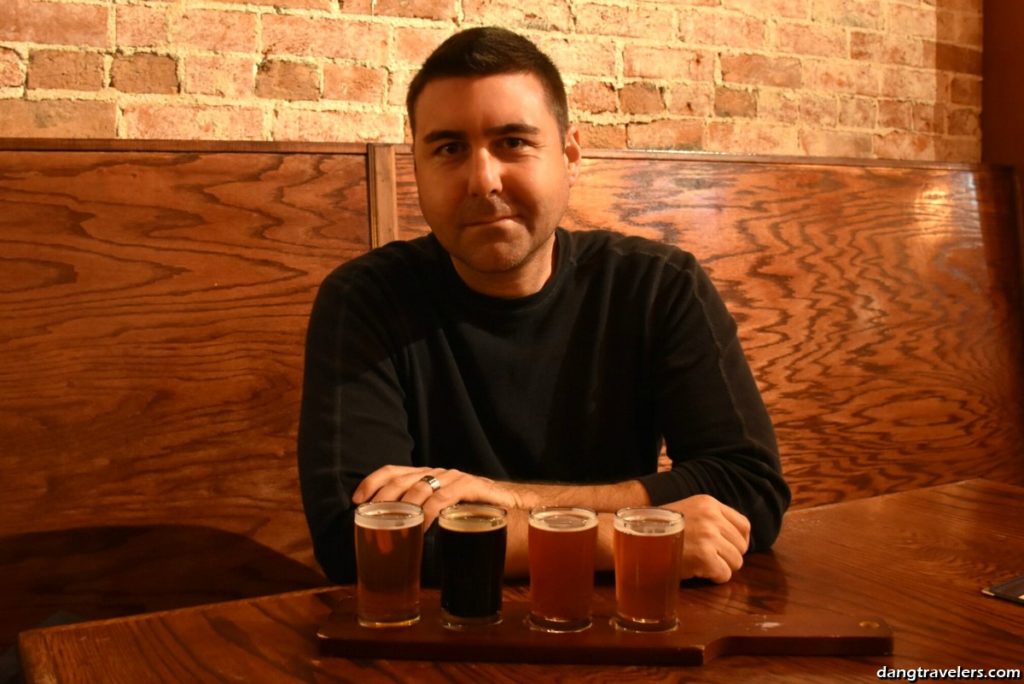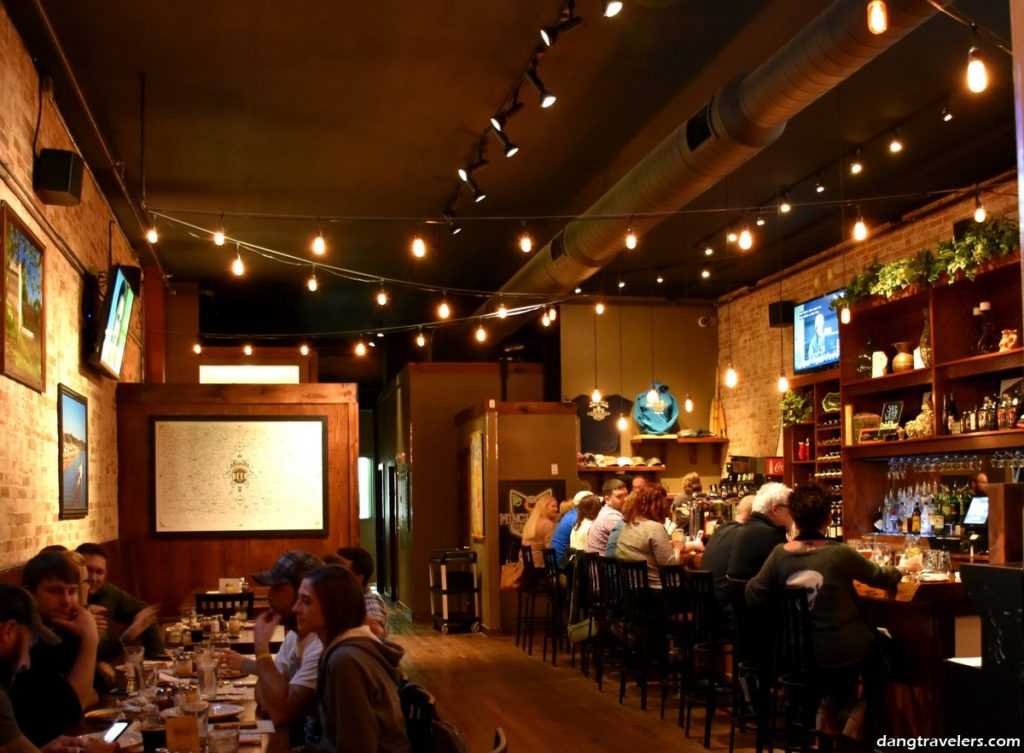 Since our visit, Ebb & Flow Fermentation has opened on Spanish Street, offering an assortment of unique beers and a big outdoor patio.
8. Imagine life on the Mississippi.
Cape offers many outstanding vantage points of Ol' Man River.
Standing on the riverfront, with the Mississippi water rolling up almost to my feet, eye-level with barges idly meandering by, it's effortless to picture the adventures that Mark Twain brought to life in his books.
To indulge in more history, stop by the Cape River Heritage Museum.
9. See where "Gone Girl" was filmed.
Cape Girardeau provided the main filming location for the fictional town of North Carthage for the movie, "Gone Girl." The crew spent six weeks filming in Cape and there is now a drive/walk tour you can follow to all the sites.
Even if you don't follow along, a few of the major locations from the movie are right in town: the riverfront, The Bar that Ben Affleck's character owned in the movie and the courthouse gazebo where the candlelight vigil is held.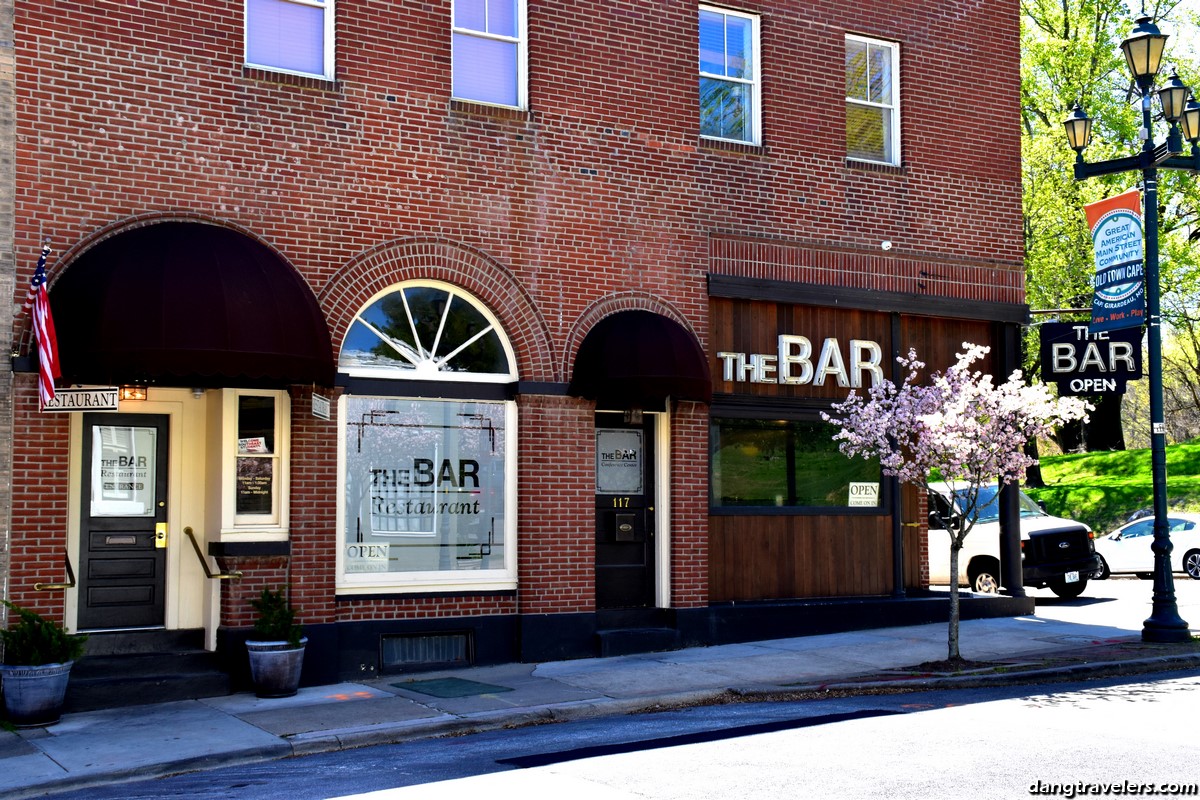 10. Go back to your good ole college days.
Home to Southeast Missouri State University, it's likely you'll get the youthful vibe wandering around Cape. A popular event is First Friday with the Arts, held the first Friday of each month. Galleries extend their hours and open their doors to welcome the community.
Among the art galleries, studios, and entertainment venues that pepper the area is the Donald C. Bedell Performance Hall, located at the River Campus, which hosts theater productions, music performances, and more.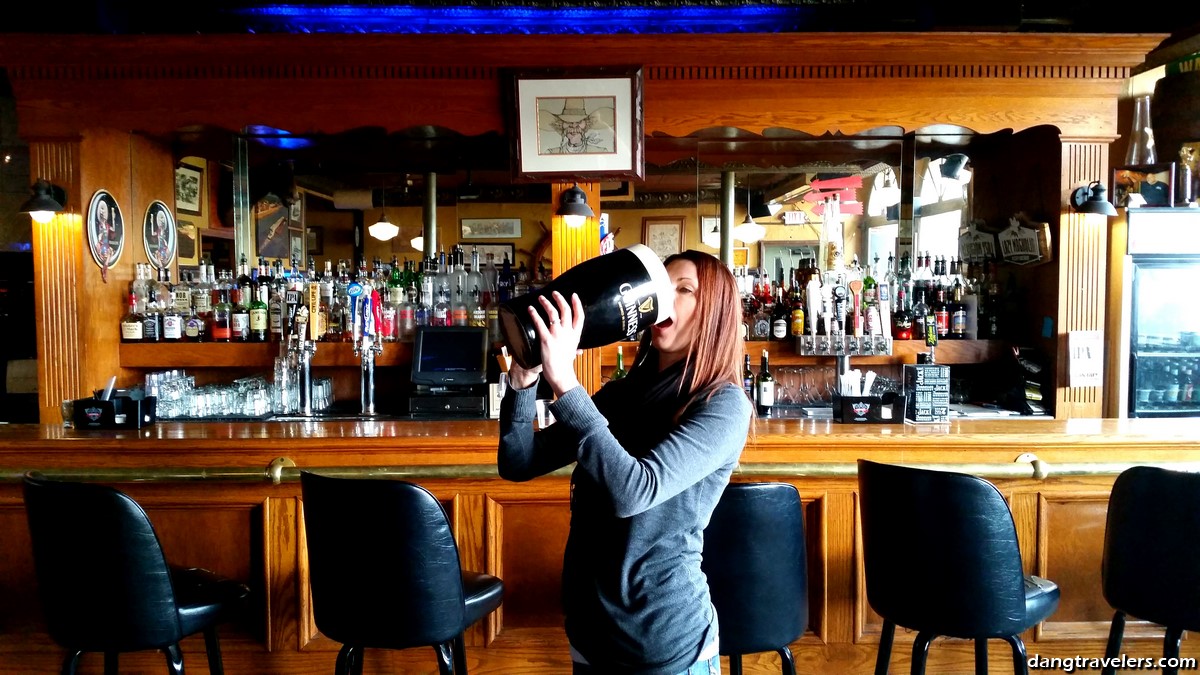 11. Have some family fun.
Plunge into the deep end or float on a lazy river at Cape Splash Family Aquatic Center, explore one of many interactive exhibits at Discovery Playhouse, or see an exotic animal at Lazy L Safari Park.
12. Play disc golf.
What is disc golf you might ask? Only the best game ever, according to some people from Cape!
It is basically frisbee golf. You play on a well-kept course where you throw a disc into a basket. The game is played in about 40 countries worldwide. Cape Girardeau has two parks with disc golf courses: Cape County North and Capaha Park.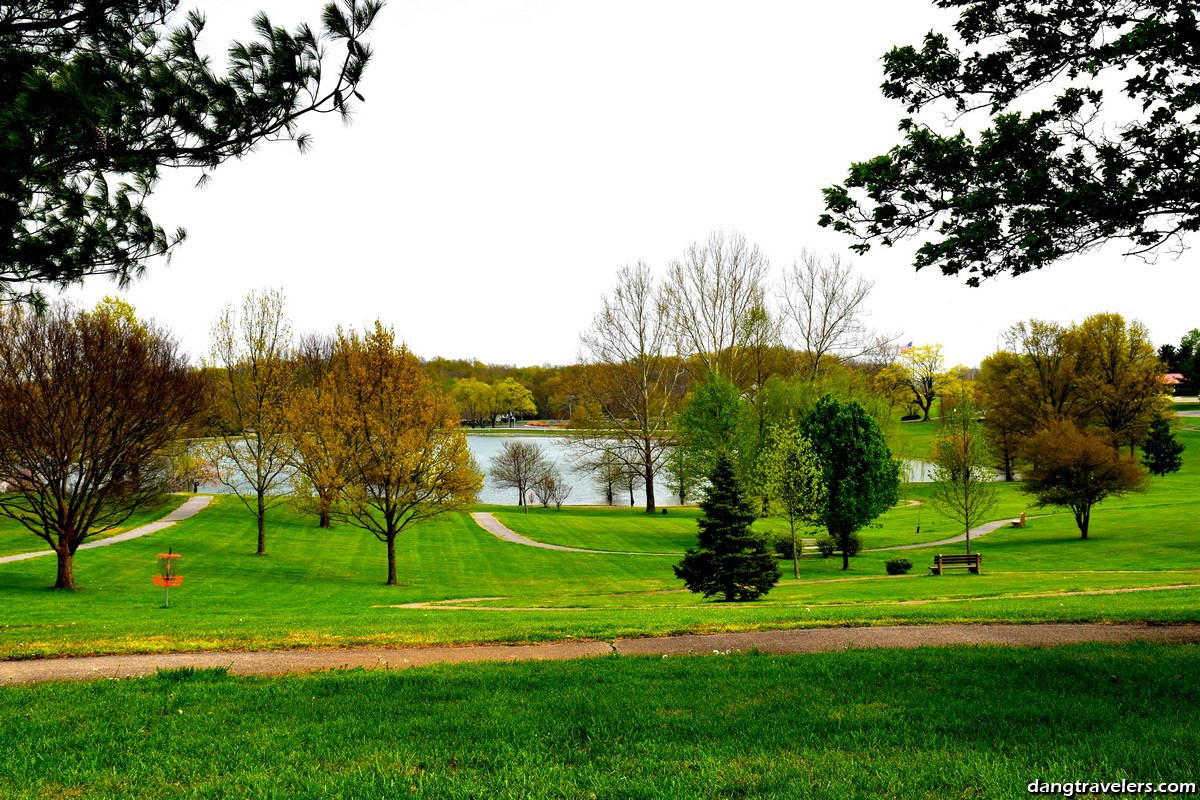 13. See peacocks at a cemetery.
What's that now? We were driving by the Cape County Memorial Park Cemetery and noticed an unusual tower at the entrance. We took a detour and found one of the strangest things we've ever found at a graveyard: peacocks!
There's no sign explaining why they are there, just a machine to buy food to feed them.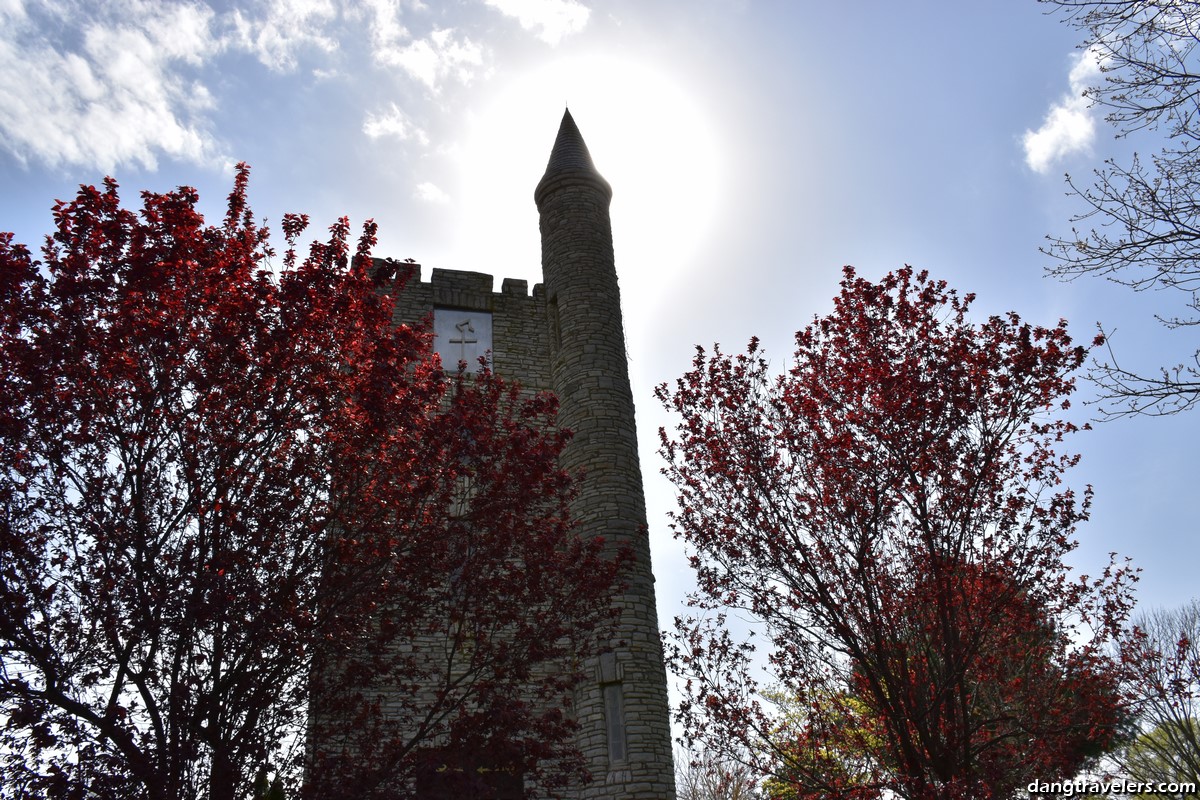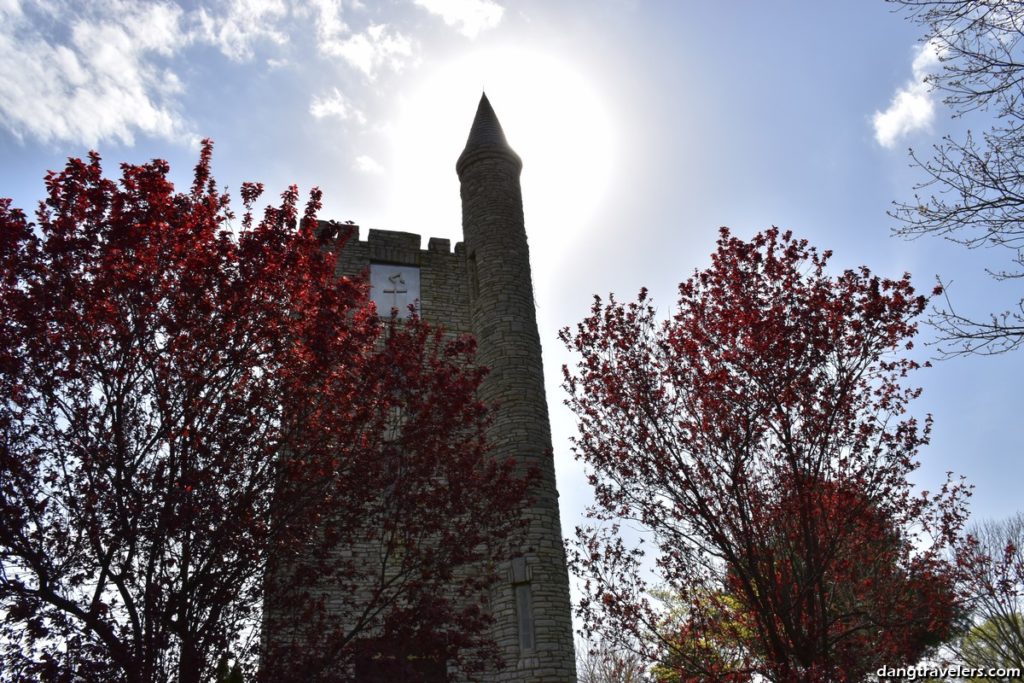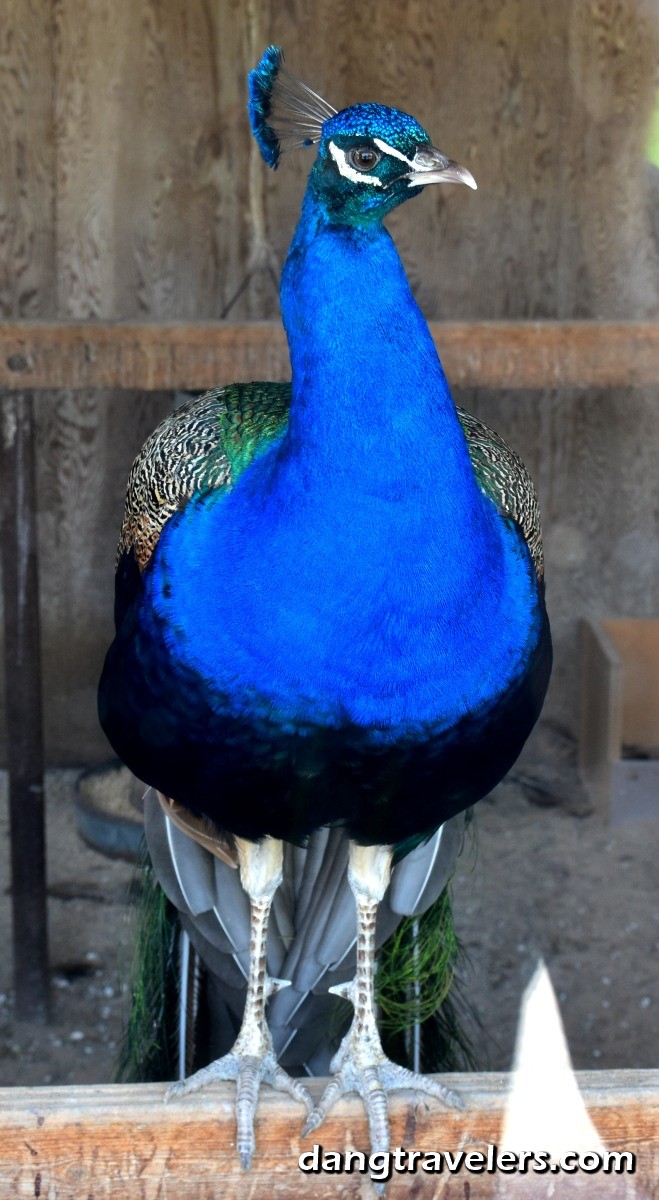 14. Step back in time.
The Cape Girardeau area is rich in history and cultural significance. The Red House Interpretive Center is a reconstruction of the original trading post of Cape Girardeau's founder, Louis Lorimier.
It is open May – October so we were not able to tour inside, but it's evident from the exterior that it is a throwback to simpler days.
Overlooking the city at one of the highest points downtown is the Common Pleas Courthouse, originally built in 1854.
During the Civil War, the stately building provided a headquarters to a military police group and as a jail for disloyal locals, apprehended rebels, out-of-line Union soldiers, and anyone awaiting trial.
The Bollinger Mill State Historic Site is another place to take you back to simpler times and one of the free things to do in Cape Girardeau, MO.
Just 30 minutes northwest of the city, you'll find a four-story stone and brick mill that dates back to the Civil War era and Missouri's oldest surviving covered bridge.
Trees dot the landscape and the Whitewater River flows under the Burfordville Covered Bridge which powered the mill. It's a picturesque location that deserves a detour.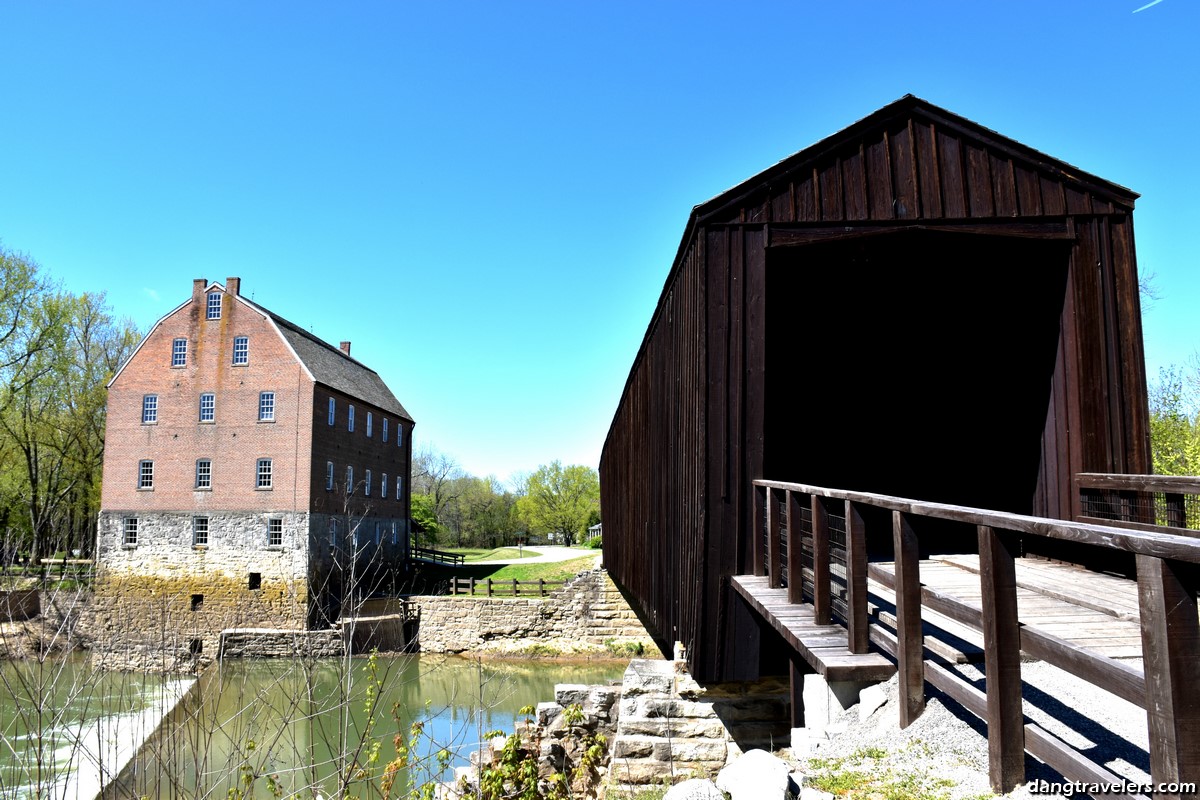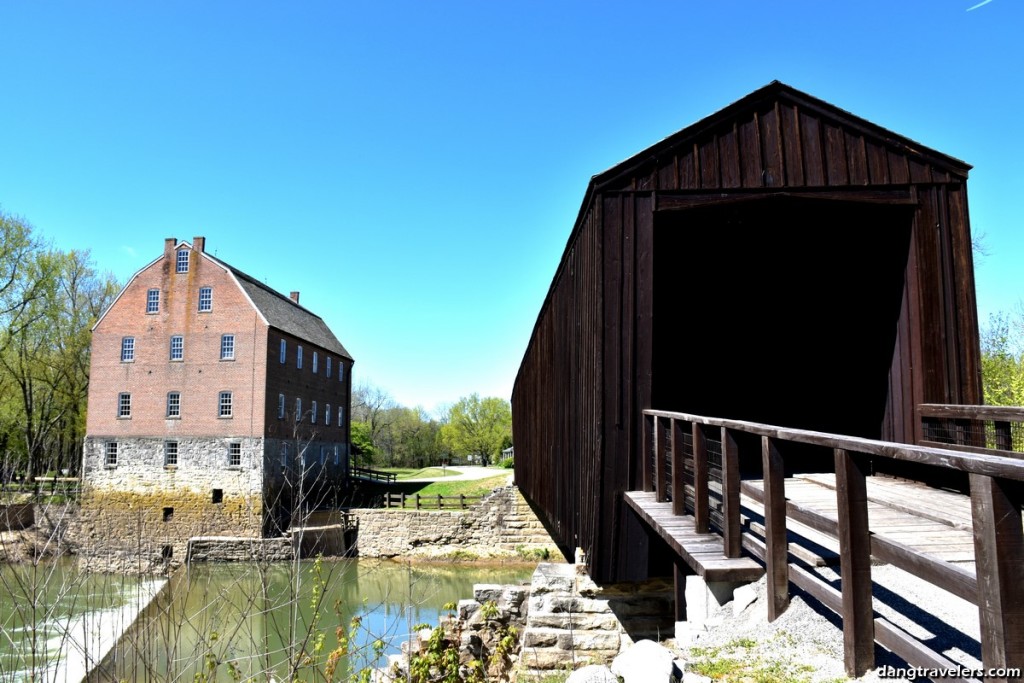 15. Hop, skip and jump from Missouri to Illinois over a really cool bridge.
The Bill Emerson Memorial Bridge is an 86-foot wide cable bridge that stretches over the mighty Mississippi. Laid flat, the cables would stretch 171 miles long. We couldn't help driving over it a few times when we were in the area.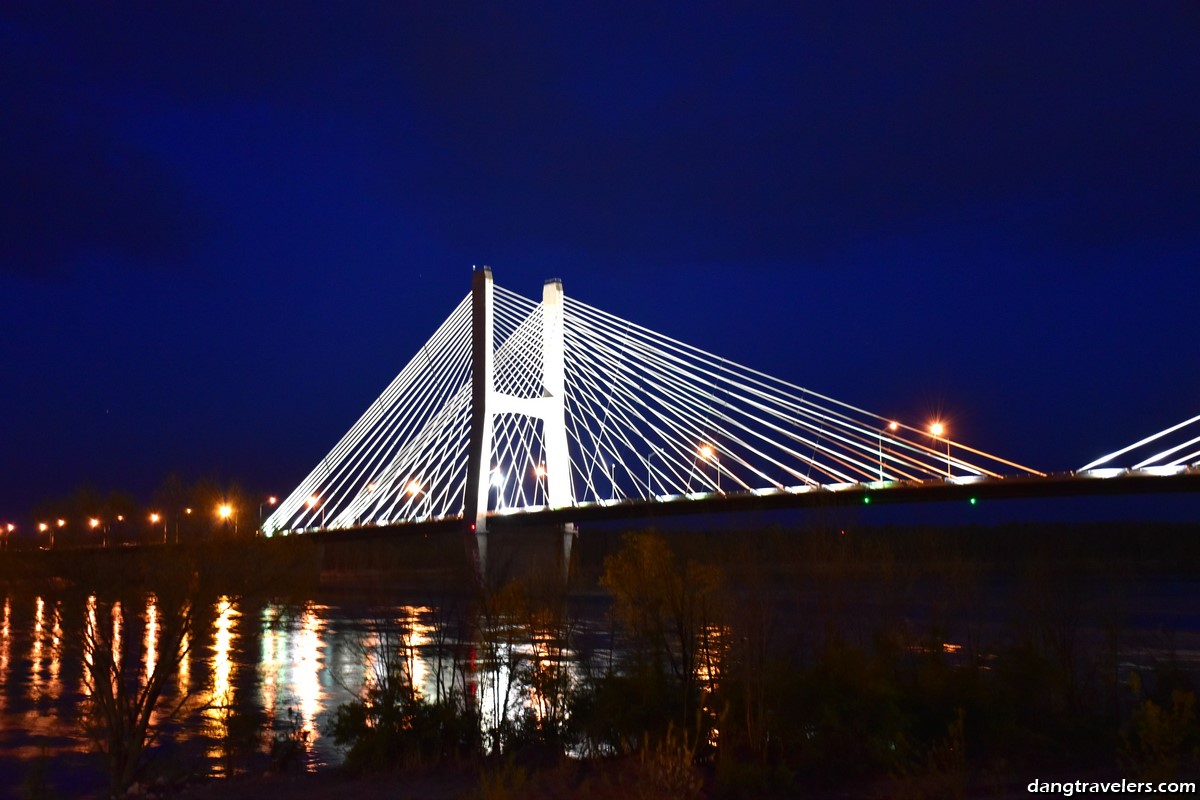 Lodging in Cape Girardeau
We stayed at Auburn Place Hotel & Suites right off of I55 about 10 minutes from downtown Cape Girardeau. It's in a great location, has a complimentary hot breakfast, snacks in the evening, free wifi, an indoor pool, hot tub and fitness center.
Disclaimer: Some of the links included are affiliate links, if you book through it we will receive a small commission at no additional charge to you.
Looking for other Midwest travel destinations?
Like it? Pin it!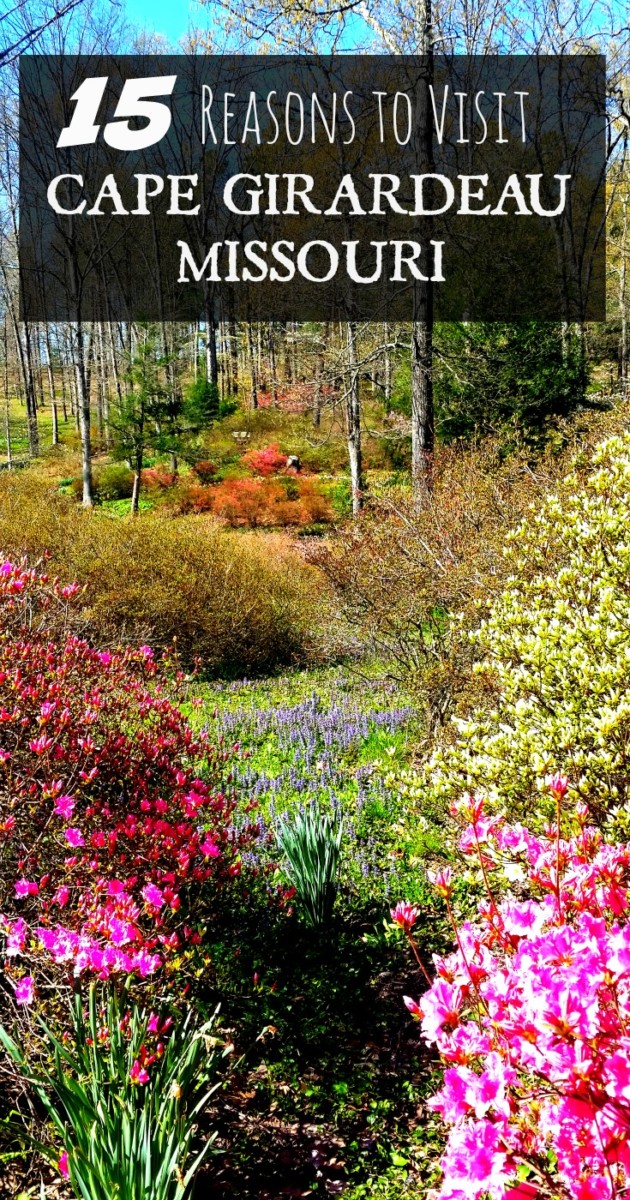 Did you visit Cape Girardeau? If not, what's your favorite Missouri destination? Tell us in the comments below.