Is Anheuser-Busch doing the brewery lights this year? I'm happy to report that yes they are! If you are looking for things to do in St. Louis around Christmastime, make sure to check out Anheuser Busch Brewery Lights.
It's a magical time of year at this Midwest brewery: festive lights, s'mores stations, and mighty Clydesdales.
Situated in the historic Soulard neighborhood in St. Louis, Anheuser-Busch has been part of the city's scenery for over 150 years. The King of Beers is the fifth oldest brewery in the United States and you get a sense of that nostalgia touring the facility.
The brewery offers a stellar free tour throughout the year, but during the holidays they kick it up a notch.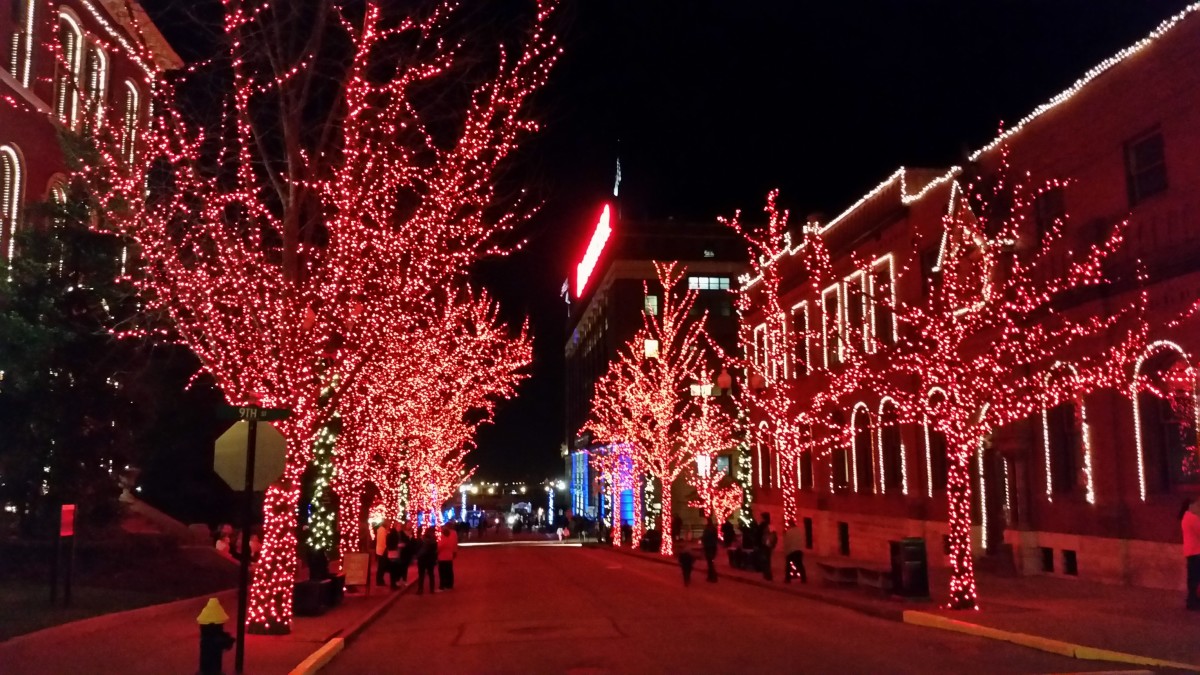 They have been spreading holiday cheer for thirty years and counting. The entire grounds are decked out in lights, sampling booths are spread out throughout the area, the Clydesdale stable is open for visitors and you can warm up and roast s'mores over an open fire.
Does it get much better than that? Yes, it does. It is budget and kid-friendly!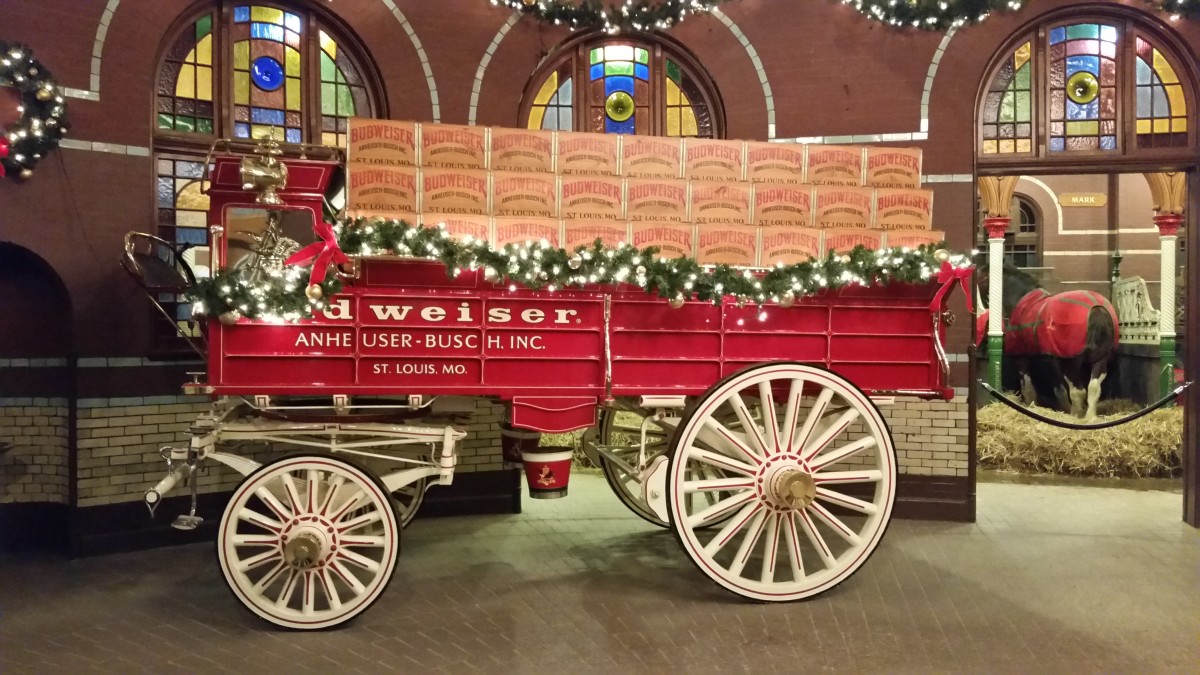 A $10 ticket includes parking, a complimentary 16 oz beer for those 21 and older, a 30-minute light show, access to Love Beer Plaza & the newly Enhanced Kid's Zone.
Online reservations are required as only 5,200 tickets will be sold nightly.
Make sure to stop in The Biergarten, an outdoor area in the summer but enclosed and heated during the winter months.
It features 18 beers on draught and offers a buffet of pub food. Be sure to try the Bavarian Pretzel Sticks, my husband claims they are the best he has ever had!
If you enjoy holiday lights, don't miss the Missouri Botanical Garden Glow!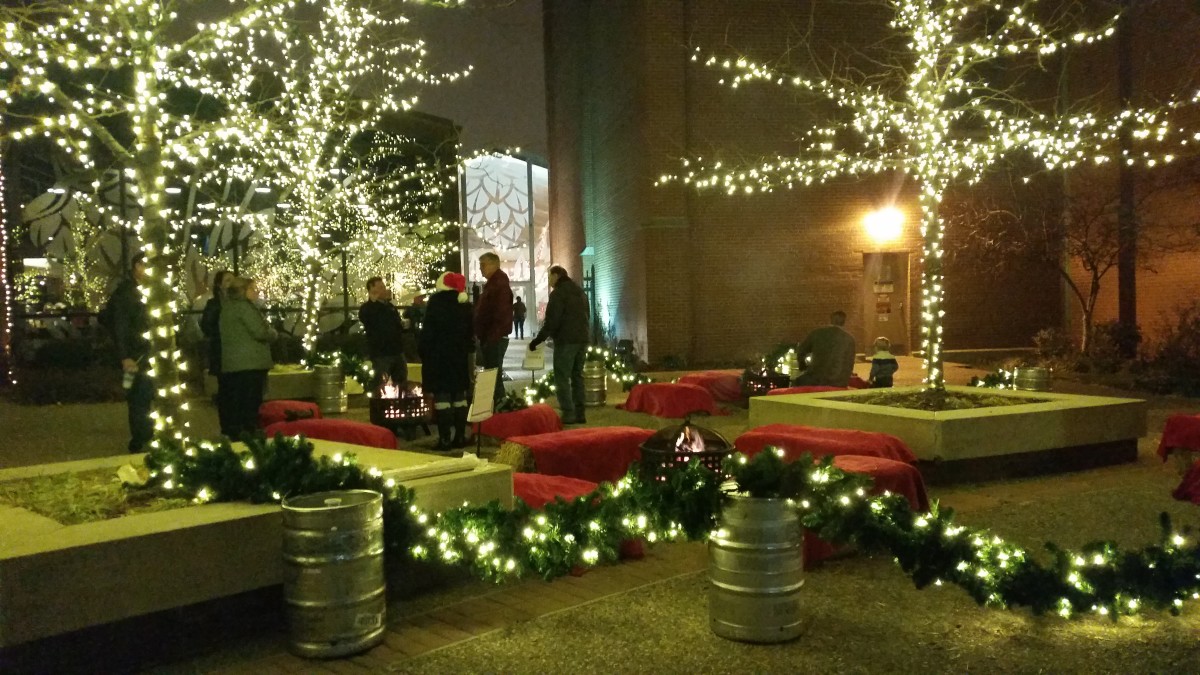 Back Again for this Holiday Season
The Kid Zone, included in your ticket, has a Brewery Express Train that rides through a 40-foot snowman, holiday classics playing on the big screen, Munchkin DJ Radio playing every night, a new ice maze, holiday goodies, and festive games.
What a fun way to spend an evening!
Anheuser-Busch Brewery Lights 2022 Details
When: November 17th – December 30th, 2022
Select Thursdays and Every Friday, Saturday and Sunday
Where: 1200 Lynch Street (Soulard Neighborhood), St. Louis, Missouri, (314) 577-2626
Time: 5 – 10 PM
Parking: Free parking included with ticket.
If you are looking for other things to do in the St. Louis area, check out our post Best Things To Do in St. Louis.
Subscribe to discover other fun things to do while traveling!
What's your favorite holiday tradition? Have you been to the Anheuser-Busch brewery Christmas lights? Tell us in the comments below!
Don't forget to sign up below to be the first to know when a new post comes out so you can follow along on our adventures!
Like it? Pin it!