---
Planning a trip to South America can be a little overwhelming – especially for a first-time visitor. We learned a lot as we organized our three month trip and even more once we arrived.
Here are our recommended things to do before visiting Ecuador.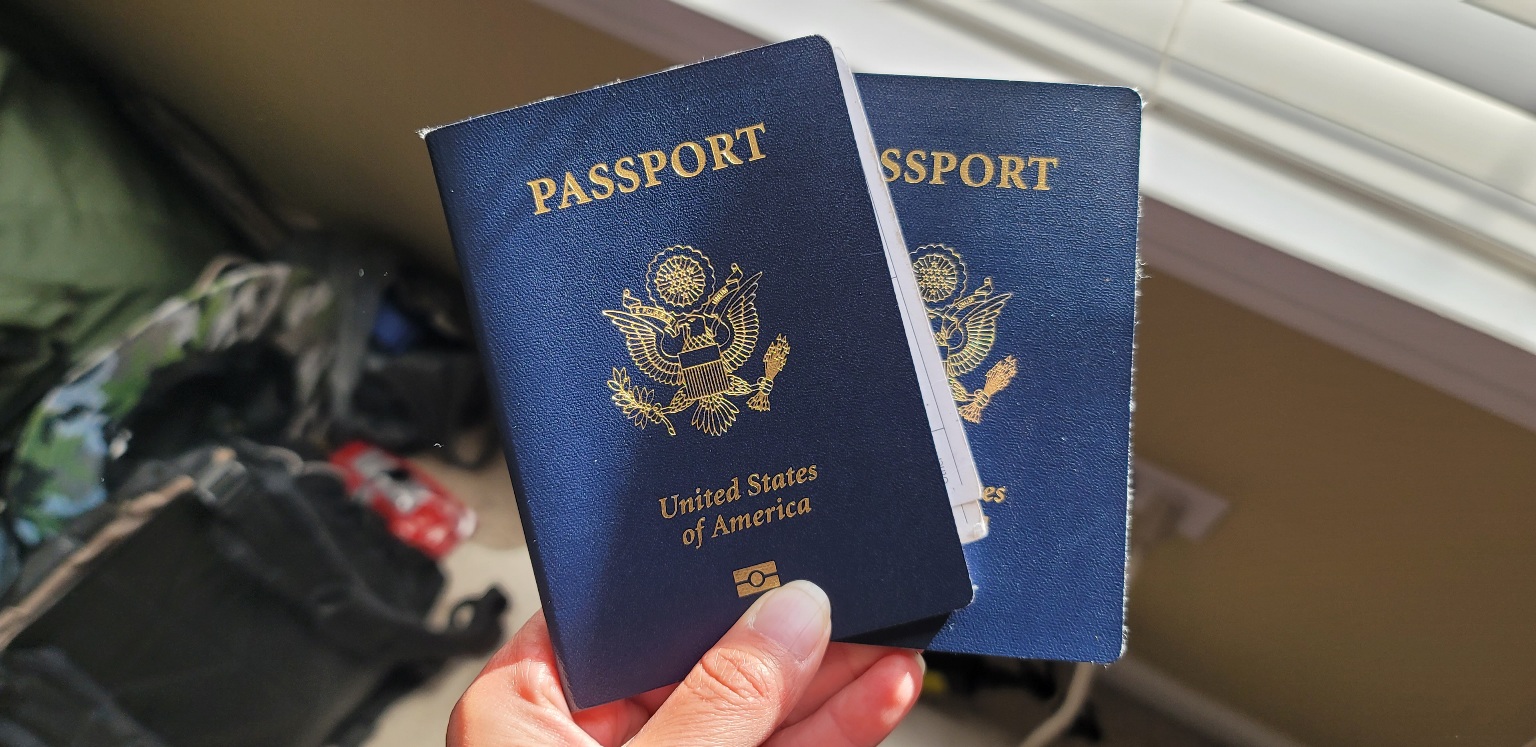 Check Passport Expiration Date. The 6-month passport rule states that your passport must not expire within six months from the date of entry. Ecuador is extremely strict on this requirement and if you do not meet it, you will be denied entry.
Make Copies of your Passport. The U.S. State Department recommends carrying two photocopies of your passport information page on international trips including Ecuador. Try booking lodging that has a safe so you can leave your original passport in the hotel and carry the copy with you.
Enroll with Smart Traveller Enrollment Program (STEP). If you are a U.S. citizen or national, you can register for free and enroll your trip with the nearest U.S. Embassy or Consulate. You will receive important information including safety conditions and provide contact information for emergency situations in case of a natural disaster, civil unrest, or family emergency.
COVID-19 Vaccination or Proof of a Negative RT-PCR or Antigen Test. Currently, upon entry, you must provide a COVID-19 vaccination certificate showing the traveler received a complete series of vaccines at least 14 days prior to entering Ecuador or proof of a negative PCR or antigen test taken no more than 72 hours prior to boarding the flight to Ecuador.
Buy or Print Proof of Health Insurance. The health insurance we have works overseas so we bring proof of insurance, but most coverage does not. If you need travel insurance, a reputable company is World Nomads. Coverage includes trip cancelation, emergency medical expenses, emergency medical transportation and gear protection.
Get Up to Date on Routine Vaccines. No vaccines are required for entry into the country and Ecuador does not require proof of any of these, but the CDC and WHO do recommend the following vaccinations: hepatitis A, hepatitis B, typhoid, yellow fever, rabies, meningitis, polio, measles, mumps and rubella (MMR), Tdap, chickenpox, shingles, pneumonia and influenza.
Buy a Water Purifier and Filter Bottle. Just like many countries around the world, we read not to drink the water in Ecuador. Once we got here, we were glad we took that advice as many of the locals say the same thing. They even use filtered water to brush their teeth. Water is cheap, but if you'd like to take a more eco-friendly approach, buy a water purifier before your trip. It's a bit pricey upfront, but you can continue to use it for future trips. An important fact that we learned while doing research is that not every purifier filters bacteria AND viruses. We found one that does both and had great success using it on our travels throughout South America. Click the link above to purchase and/or read more information.
Download Spanish on Google Translate. Did you know if you download a language on Google Translate, it works offline as well? Once the app is downloaded, click the profile icon on the top right hand corner and go to downloaded languages and choose Spanish. Translate also has other helpful features like the ability to translate words on a picture such as a menu or sign (open the app and select the camera icon). You can type in Spanish or English a word for translation or select the microphone for it to transcribe.
Prescription Medication. Make sure you have a supply of your regular prescription medication to cover you over the length of your trip plus a little extra in case of an emergency.
Schedule a Visit with a Travel Doctor. Go to your public health office or a travel clinic for recommended advice on vaccinations, boosters and other medications. If you are staying in any of the high elevation cities like Quito, the doctor will most likely prescribe altitude sickness pills such as diamox. There's no telling who might get sick so it's better to be safe than sorry. Another helpful prescription is antibiotics in case of travelers diarrhea. Other suggested medication might be anti malaria drugs if you are visiting the Amazon Jungle and motion sickness pills for the Galapagos Islands.
Fill Out a Traveler's Health Declaration Form. Before you arrive in Ecuador, you must fill out a Health Declaration form available on the Ministry of Public Health website.
Make sure your ATM and credit cards do not charge foreign transaction fees. Most credit and debit cards charge a 1% or 2% fee for transactions overseas. Our go-to debit card for travel is the Charles Schwab card since it has zero foreign transactions fee and ATM fee rebates.
Buy a Money Belt or Security Pouch. Petty theft should always be a concern in big cities and a great way to deter it is to hide your money, credit cards and passport to avoid being pick pocketed. There are a few options out there nowadays to choose from. A favorite of ours that we just picked up before this trip is this nylon belt with a hidden money pocket. Another slim holder is this travel belt that fits comfortably under your clothes. We each brought one and both worked perfectly.
Bring Cash. Ecuador's official currency is the U.S. dollar and most places only accept $1s, $5s and $10s. Bring big bills like $20s and $50s for paying for lodging. You'll save money booking online ahead of time, but paying in cash when you arrive.
Practice your Spanish. DuoLingo is a fantastic app for learning a new language or brushing up on what you learned years ago. There are not a lot of menus or English-speaking locals (more in the cities versus country) so it is very helpful to know common phrases and words related to food, transportation, and travel in general.
Download the Uber app. We found that Uber is safe in the cities and the cheapest option compared to the yellow taxis. Since you choose your destination in the app and it gives you the cost upfront, it's a no-hassle way to get around.
Find out if you have international coverage included on your cell phone plan. We use T-Mobile and have 5Gb a month of high speed data and unlimited 256kbs after that. We don't run out of data but it slows down after we hit that limit so we try to use WiFi whenever we can. If your cell plan does not include international, you may want to look into buying an e-Sim from Airalo ahead of time (if you use our referral code DAVID7688, you'll get $3 off). That way once you land, you'll be ready to roll.
Full Disclosure: Some of the links in this post are affiliate links. We receive a commission at no extra charge to you if you purchase through them so a big thank you for that!
Do you have any other tips on things to do before visiting Ecuador? If so, please share with us in the comments below!