It's that time of the year folks to start dreaming of your next trip! With warmer weather right around the corner, let's talk about Midwest spring break ideas.
1. Hannibal, Missouri
Plan to walk in the footsteps of Mark Twain himself in his hometown of Hannibal. Visit the charming river community to see where he grew up and climb in the cave that inspired his stories.
Hannibal is a great Midwest family vacation to combine a little American history with your adventures.
What to Do: Mark Twain Boyhood Home and Museum, Mark Twain Cave, Mark Twain Memorial Lighthouse, Haunted Hannibal Ghost Tours and Riverview Park.
Where to Eat: Fiddlesticks Food & Spirits Company, Becky Thatcher's Diner, Mark Twain Brewery, and Becky's Old Fashioned Ice Cream Parlor and Emporium.
Where to Stay: Hotel with Indoor Pool and Free Breakfast
Disclaimer: This post contains affiliate links, if you book through our link we will receive a small commission at no additional cost to you. Thanks for supporting the blog!
2. Springfield, Illinois
No reason spring break can't be fun AND educational too! We've visited Springfield multiple times, our latest adventure was on our Route 66 trip from Chicago where we visited the Presidential Museum. It's a must-see for children and adults alike!
No need to plan because we put together a Springfield Itinerary for you!
What to Do: Lincoln Home, Abraham Lincoln Presidential Museum, Lincoln Tomb, Ergadoozy Creative Play Center (kids under 12), Henson Robinson Zoo, and Knight's Action Park (check opening dates).
Where to Eat: Cozy Dog Drive In, Incredibly Delicious, Mel-O-Cream Donuts, and Gallina's Pizza.
Where to Stay: Hotel with Free Parking, Breakfast, Indoor Hot Tub & Pool plus Free Evening Drinks & Hors D'oeuvres
3. Indianapolis, Indiana
Indianapolis should top any Midwest family weekend getaways list because there is so much to do and see. From the world's largest children's museum to the oldest continuously operated racecourse, Indy has a lot going on.
For more details on what to discover on your trip, read our Indy Must-Do's.
What to Do: The Children's Museum of Indianapolis, Conner Prairie Living History Museum, The Canal Walk, Indy Motor Speedway, Indy Zoo, Capitol Building, and White River Gardens.
Where to Eat: Maxine's Chicken and Waffles, Mug-n-Bun, Shoefly Public House, Old Spaghetti Factory, and Flying Cupcake Bakery.
Where to Stay: A Hotel with a Great Location, Indoor Pool and Free Breakfast
4. Branson, Missouri
Branson is probably the most underrated family destination in the Midwest. It's time the city shed its cheesy musical reputation because it has a lot of cool things to do for kids and adults alike.
What to Do: Titanic Museum, Silver Dollar City Amusement Park, Table Rock Lake Trail, Dick's 5 & 10 Store, Dogwood Canyon, Dolly Parton's Stampede, Shepherd of the Hills Fish Hatchery, and Branson Landing. Read more about the Top Ten Things to do in Branson with Kids here.
Where to Eat: Danna's BBQ & Burger Shop, White River Fish House, Andy's Frozen Custard, Pasghettis Italian Restaurant, and Hurts Donuts.
Where to Stay: 2-bedroom Condo with outdoor swimming pool, full kitchen and free parking
5. Door County, Wisconsin
If you don't want your typical busy spring break trip, choose Door County for a quiet getaway. All the craziness of the tourist seasons fall away this time of year, and you can enjoy the place without the crowds.
From snowmobiling to ice skating, sleigh rides, or flaming fish boils, there's a little something around every cozy corner.
What to Do: Create your own art at Hands On Art Studio, snowshoe, cross-country ski, Door County Maritime Museum, ice skate, sledding, tubing, Third Avenue TAP Playhouse, sleigh rides, Sister Bay Bowl, ice fishing or snowmobile rides.
Where to Eat: *Always check winter hours.* Door County Coffee & Tea, White Gull Inn & Restaurant, Shipwrecked Restaurant & Brewery, Door County Candy, Door County Deli, and Sweetie Pies.
Where to Stay: Apartment with full kitchen, indoor pool, and hot tub.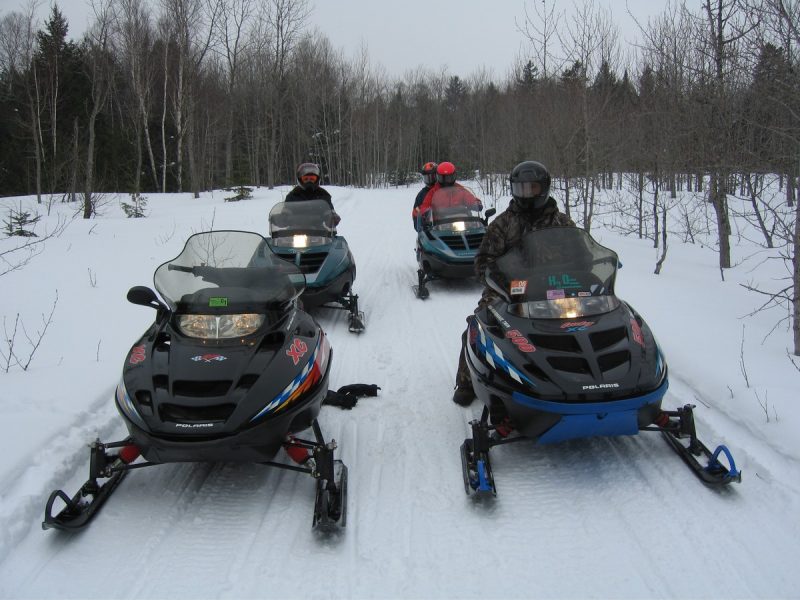 6. Minneapolis, Minnesota
Home to one of the largest malls in the United States, Minneapolis is jam-packed with interesting things to do. From indoor roller coasters and mini-golf to outdoor hikes and parks, it'll be easy to fill in your itinerary.
What to Do: Mall of America, Sculpture Garden, Como Park Zoo & Conservatory, Science Museum of Minnesota, Minnehaha Park, Can Can Wonderland, Crayola Experience, The Works Museum, and Nickelodeon Universe.
Where to Eat: Brasa, Izzy's Ice Cream, Bonfire, Chris and Rob's Taste Authority, Pizzeria Lola, and Pat's Tap.
Where to Stay: Cool Hotel near Mall of America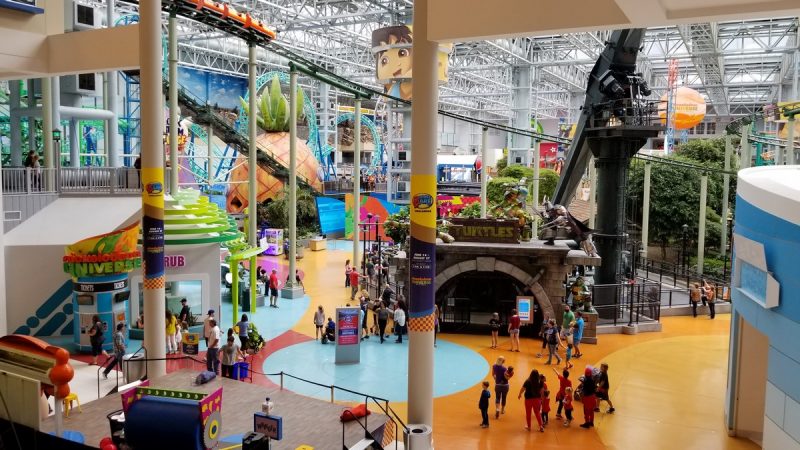 7. Black Hills, South Dakota
One of the best Midwest family road trips is to the Black Hills of South Dakota. In fact, it even made my list of favorite road trips from Chicago.
You'll find history, nature, wildlife, and scenic drives throughout the region.
To plan your trip, check out our in-depth 7 day Black Hills Itinerary here.
What to Do: Wildlife Loop in Custer State Park, Mount Rushmore, Wind Cave National Park, Evans Plunge Hot Springs, Crazy Horse, and Badlands National Park.
Where to Eat: Chuck Wagon Dinner Show, Baker's Bakery & Cafe, Black Hills Burger & Bun Co, Wall Drug, and Legion Lake Lodge.
Where to Stay: Bavarian Inn with Free Breakfast & Indoor Pool
8. Saint Louis, Missouri
Looking for a frugal family vacation midwest-style? Then St. Louis is THE place. The city offers so many great attractions and the best part is most of them are free!
If you'd like to read more, check out our post for our favorite St. Louis things to do here.
What to Do: Gateway Arch National Park, St. Louis Aquarium at Union Station, City Museum, Science Center, Saint Louis Zoo, and The Magic House.
Where to Eat: Crown Candy Kitchen, The Fountain on Locust, Fitz's, Rooster, Pappy's Smokehouse, and Hodak's Restaurant and Bar.
Where to Stay: Hotel with Indoor Pool with a Free Breakfast
READ NEXT: BEST MIDWEST FAMILY VACATION WITH TODDLERS
9. Shawnee National Forest in Illinois
A hidden outdoor gem in our home state of Illinois is the Shawnee National Forest where you'll find neat hiking trails and cozy cabins. Since it's mostly outdoor adventures, Shawnee falls on our budget Midwest vacations list. Read here for our weekend itinerary.
What to Do: Rim Rock National Recreation Trail, Cave-in-Rock State Park, Bell Smith Springs Scenic Area, Garden of the Gods, Giant City State Park, and Triggs Tower.
Where to Eat: E-Town River Restaurant (check hours, seasonal), Ned's Shed, Vienna Diner, Chocolate Factory, Red Onion, Diver Down, and Mackie's.
Where to Stay: A Private Cabin with two bedrooms
10. Boyne Mountain, Michigan
Whether you want to splash inside at Michigan's largest indoor waterpark or hit the ski slopes, there are activities galore at Boyne Mountain. And once you get there, you don't have to leave because it's all in one place making it one of the best family vacations in the Midwest.
What to Do: Tubing, Sno-Go Biking, Horse-drawn Carriage Rides, Indoor Waterpark, Skiiing, Ice Skating, Zip Lining, or Dog Sledding.
Where to Eat: Snack Shack, Eagle's Nest, Waffle Cabin, and Happy Taco's.
Where to Stay: Resort with an Indoor Waterpark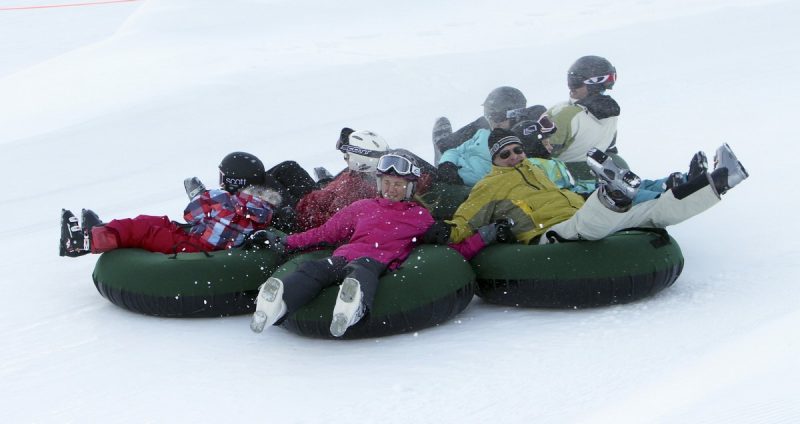 11. French Lick, Indiana
Number one reason for a visit to French Lick with kids is for Wilstem Ranch, where you can give an elephant a bath or schedule an animal encounter with any of the other five exotic animals there.
Plus, there's an indoor water park, zipline course, and theme-excursion train rides. All aboard!
What to Do: Wilstem Ranch, French Lick Scenic Railway, Big Splash Water Park, West Baden Springs Hotel, and Marengo Cave.
Where to Eat: 33 Brick Street, German Café, French Licks Ice Cream, and Vintage Café.
Where to Stay: Family-friendly resort with Indoor Water Park.
View this post on Instagram
12. Kenosha, Wisconsin
Another one of our favorite Midwest vacation spots for families is Kenosha. There are interesting museums, great restaurants and neat lighthouses all along beautiful Lake Michigan.
We took our nephews a few years ago over their spring break and they have been asking to go back ever since.
And the best part is with reasonably priced hotels and attractions, it's a budget-friendly destination. Read here for more info in and around Kenosha.
What to Do: Dinosaur Discovery Museum, Ride Electric Streetcar, Kenosha Public Museum, Sculpture Walk on the Lakefront, Civil War Museum, Lighthouses, and Mars Cheese Castle.
Where to Eat: Kaiser's, The Daily Dose, Choo Choo Charlie's, Frank's Diner, and Tenuta's Italian Restaurant.
Where to Stay: Hotel in good location with a free full breakfast and indoor pool.
13. Kansas City, Missouri
Kansas City was one of many Midwest vacations that surprised us. We found so many great things to do, read here for our recommendations on what to do and see in KC.
What to Do: Kaleidoscope, Union Station, National WWI Museum, Kansas City Zoo, Legoland Discovery Center, Wonderscope Children's Museum, and Crossroads Art District.
Where to Eat: Kate's Kitchen, Donutology, Fritz's Railroad Restaurant, and Joe's Bar-B-Que
Where to Stay: Hotel Suites with Free Parking & Breakfast and an Indoor Pool.
14. Chicago, Illinois
What isn't there to do in Chicago? Cool museums, fun parks, exotic animals, good food, and beautiful architecture.
What to Do: Skydeck at Willis Tower, Museum of Science and Industry, Navy Pier, Shedd Aquarium, Blue Man Group, Millennium Park Campus, and Lincoln Park Zoo.
Where to Eat: Wildberry Cafe, Safehouse Chicago, Portillo's, Crosby's Kitchen, Gino's East, and Garrett's Popcorn.
Where to Stay: Hotel near Riverwalk with Free Breakfast and Indoor Pool
15. Milwaukee, Wisconsin
Even though Milwaukee is well known for its beer industry, there are family-friendly things to do all around the city.
What to Do: Betty Brinn Children's Museum, Discovery World, Milwaukee Public Museum, Milwaukee Bucks Basketball Game and Milwaukee County Zoo.
Where to Eat: SafeHouse, AJ Bombers, Leon's Frozen Custard, Cranky Al's, and Milwaukee Public Market.
Where to Stay: Brewhouse Boutique Hotel with Kitchenettes in a Great Location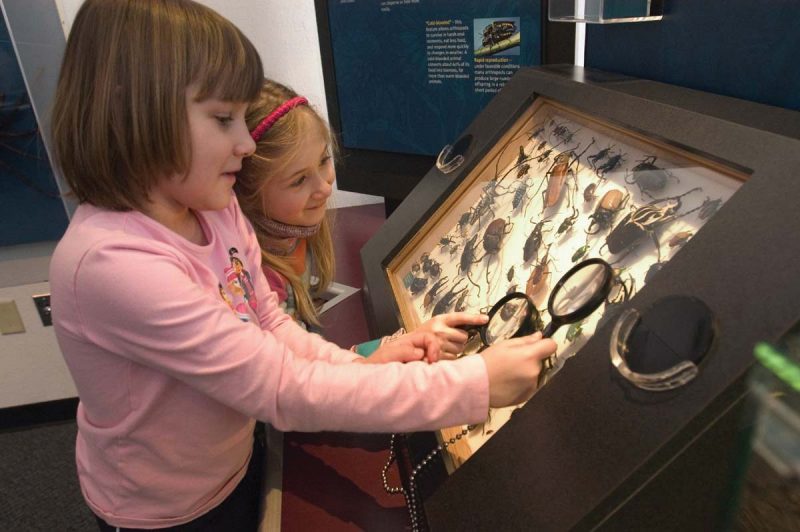 Do you have any other Midwest spring break ideas? Or other family vacations in the Midwest you'd like to recommend? Share with us in the comments below!
PIN FOR LATER