The sky looks like a blue blank canvas just waiting for an artist's brush to swipe the first stroke. Not one cloud hung above our heads as we left Stockade Lake Campground to start our day.
We are only four days into our trip, but it seems longer since we've seen so much. In a good way, that is. Yesterday, we left Badlands National Park and set up camp for the first time. We were fighting against impending darkness as the sun was setting. I mention this, because it was the cause for our late start.
It's our first full day in Custer State Park and I would like to kickoff our stay with finding some wildlife. It's hours past sunrise so we are not sure if we will see many animals, but I want to try anyway. We decide Wildlife Loop Road has to be the first place to look.
We are slowly making our way, scanning the green pastures for a glimpse of brown fur. Just as I am concluding that today may not be the day, we happened upon a bison traffic jam.
And so the spark of love for Custer State Park was well on its way to a full-fledge bonfire …
10 Reasons to Visit Custer State Park
Custer State Park is one of the first and largest state parks in South Dakota. As a matter of fact, it is one of the nation's largest. It contains 71,000 acres of lakes, pastures, pine forests, historic sites, and granite rock formations. Unfortunately, state parks tend to get less love and attention than their big brothers, national parks. I'm here to tell you that this park should get your undivided attention.
Custer State Park should be on your travel radar and here's why.
1. Thrilling Animal Encounters
There is a reason Custer State Park made Fox News' travel list, "The World's Top Wildlife Destinations." Friendly donkeys, hefty bison, goofy prairie dogs, wild turkeys, strong elk, sheep, deer and mountain goats freely roam within the park's borders.
It's not a matter of if you will encounter one of these fascinating creatures, it's when. The park is home to over 1,300 animals and they are not bothered at all by tourists. If anything, they want you to know that you are on their turf. Driving down the street to get to your campground and run into a bison on the road? Well, guess what? You might have to wait because he is going to take his time and leave when he wants to leave.
2. Close Proximity to Many Bucket List Attractions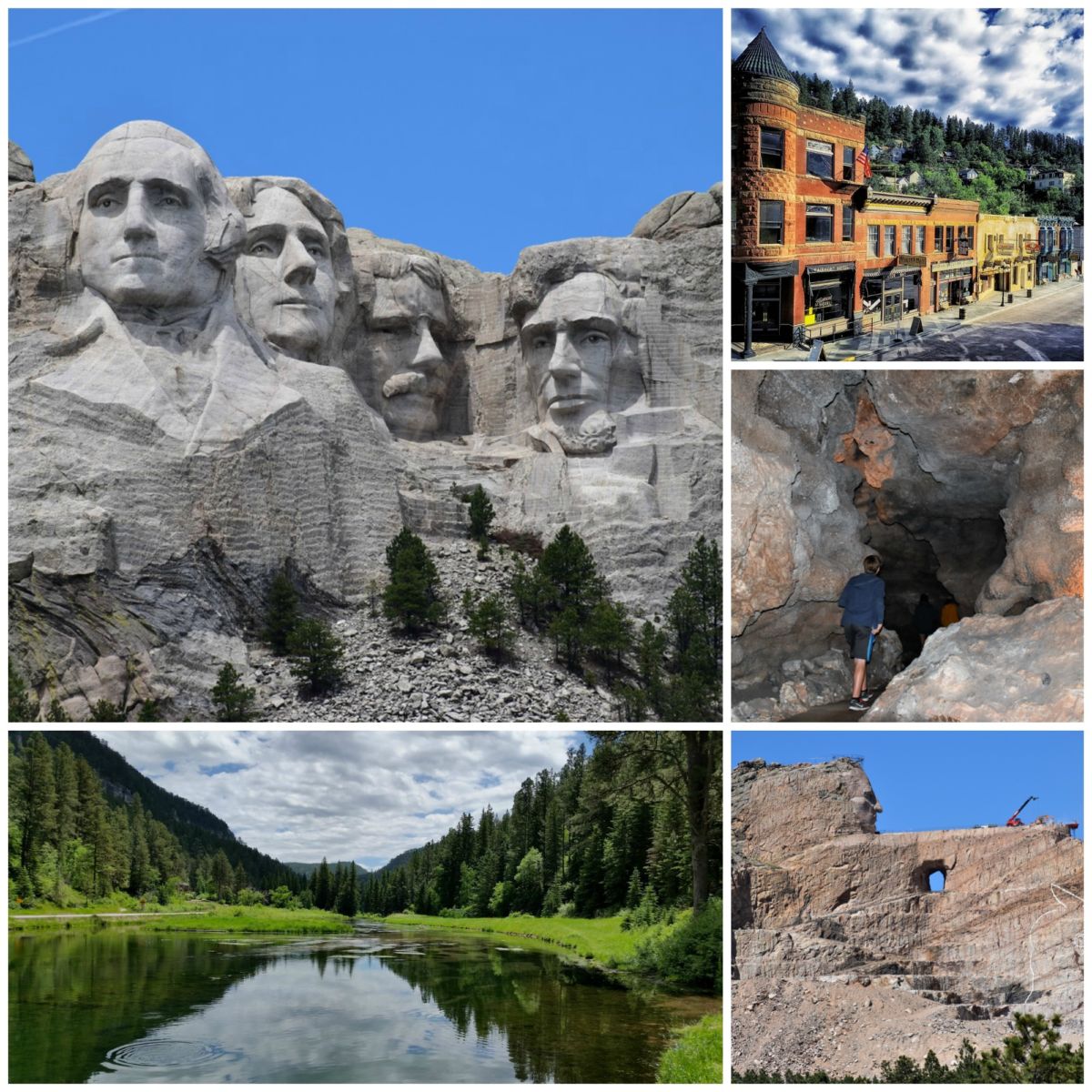 Custer State Park is a great base for visiting many spectacular sights and towns. Crazy Horse Memorial, Sturgis, Jewel Cave National Park, Mount Rushmore National Memorial, Spearfish Canyon, Deadwood, and Wind Cave National Monument are all just a short drive from the park.
And the extraordinary Badlands National Park is only an hour away. You can add it to your itinerary as a side trip or a separate destination before or after your visit to Custer.
3. Incredible Scenic Drives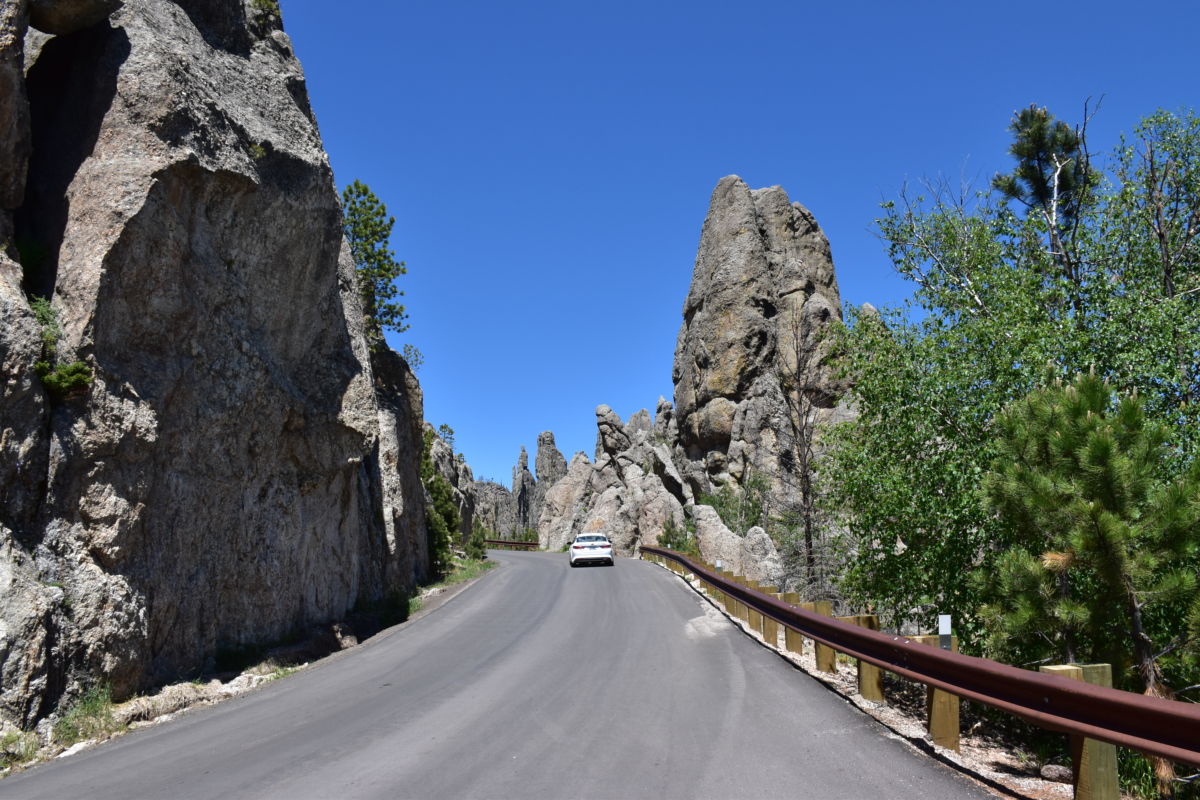 The driving, oh the driving. It is an utmost pleasure to take a ride anywhere in or around the park. Three of the four roads that make up the 70-mile Peter Norbeck Scenic Byway voted as one of the 10 Most Outstanding Byways in America, lies within its borders.
Yabadabadoo! Needles Highway (SD HWY 87) begins in the northwest corner of the park. This drive will make you feel like you stepped into the Stone Age town of Bedrock. Flintstones reference anyone? It is roughly 14 miles of one-lane tunnels, hairpin turns, and amazing rock creations. The drive begins with pine and spruce forests and eventually leads up to needle-like granite outcroppings.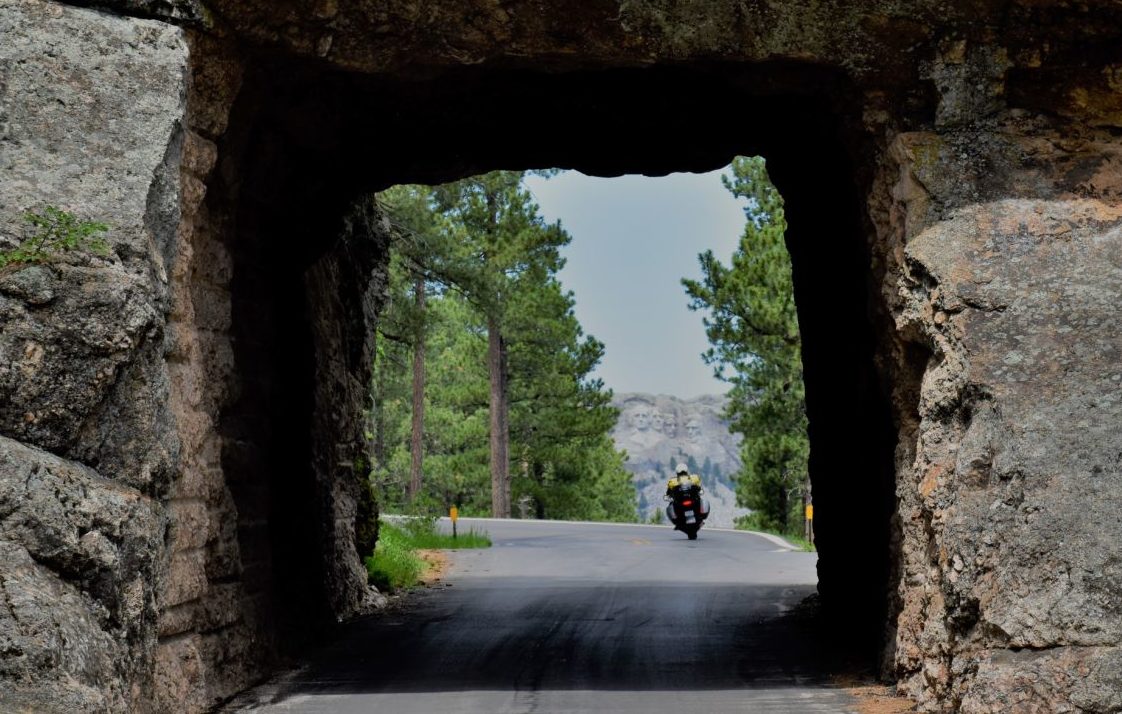 Iron Mountain is an 18-mile road that runs between SD 36 and SD 244. The exhilarating route MUST be taken on the way to visit Mount Rushmore National Memorial. The scenic drive is brimming with tree-lined roads, pigtail bridges and three tunnels that frame Mount Rushmore itself.
4. To Hike Up to the Highest Point East of the Rocky Mountains
Harney Peak trailhead (now known as Black Elk Peak as of August 2016) begins in Custer State Park, but the majority of the hike and the actual peak is in the Black Elk Wilderness. The 7,242 feet high crest provides sprawling views that reach four states – South Dakota, Nebraska, Wyoming and Montana. Hikers that make it to the top are at the highest point east of the Rockies and west of the Pyrenees Mountains of Europe.
5. The Remarkable Beauty of the Black Hills
Some claim that the Black Hills are the oldest mountains in the United States and possibly in the world. Others allege that the Appalachian Mountains are. Either way, the Black Hills are old. We are talking millions of years old. Native Americans believed the land to be sacred and spiritually charged.
It's easy to feel one with nature wandering around the calming pine-covered hills, imposing pinnacles, and mysterious formations.
Related: South Dakota's soon-to-be largest sculpture in the world dedicated to the American Indians
6. Lake Fun
Kayak, boat, swim or fish in one of the five pristine lakes in the park. Walk the 1-mile shore loop around the most popular one, Sylvan Lake. It was featured in Disney's film, National Treasure: Book of Secrets.
7. Something for Everyone
What type of trip are you planning? Heading out on the open road with college friends? A couples retreat? Or maybe it's a family adventure? Either way, the area has something for everyone. You can plan your trip around history, nature, culture, hiking, relaxation or wildlife. If you can't pick just one, blend a few together to make an unforgettable trip.
TIP: Start at the Custer State Park Visitor Center.
8. Visit Any Season, Open Year-Round
The best time to visit Custer State Park depends on what you are looking for. Summer in the Midwest is the busiest time of year to travel. There's a reason for its popularity. Kids are out of school, the sun is shining and temps are great for swimming.
The shoulder seasons, spring and fall, bring flowers and fall color with less people wandering around. Poor winter is often overlooked for a time of travel in the Great Plains, but it offers an opportunity for solitude and unique beauty.
9. Plethora of Lodging Options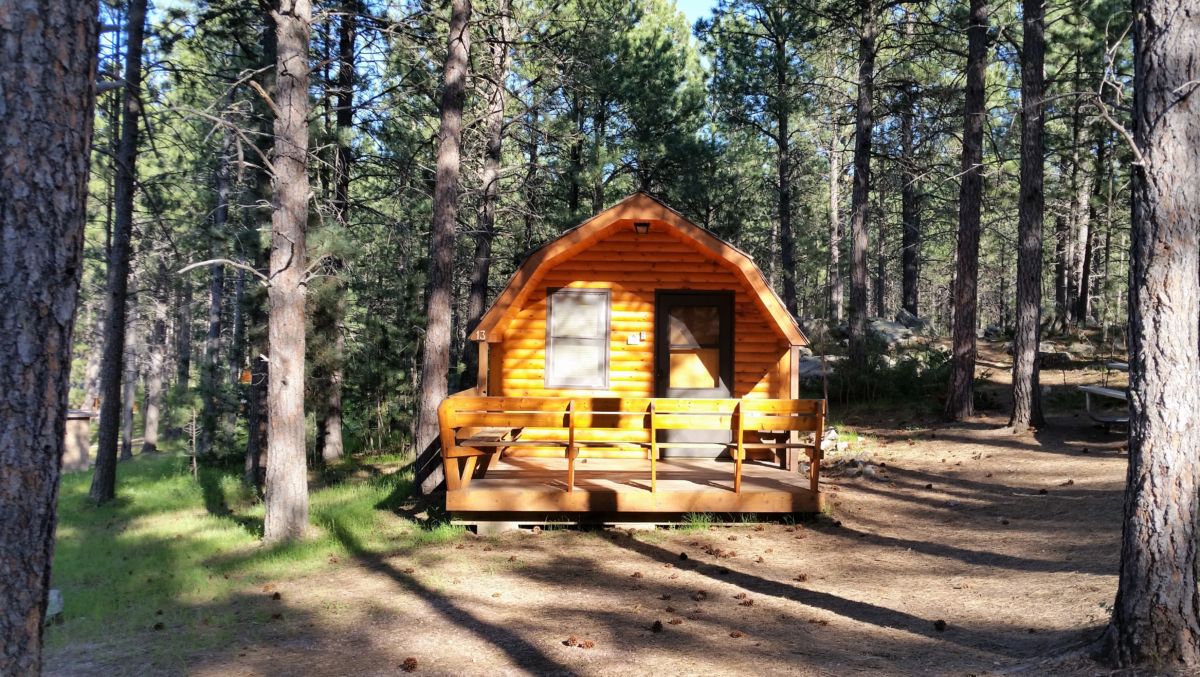 The park has many lodging options from the basic of basic to luxury accommodations. Lodging options include rustic cabins, primitive campsites, modern campgrounds, and resorts. You can find whatever you are looking for all within the confines of the park.
10. Accessible to Anyone
The majority of the gorgeous sights and memorable experiences are accessible by car. That means whatever age group or physical condition, you can enjoy most of what the area has to offer.
Visit Custer State Park – Plan Your Trip

13329 U.S. 16A, Custer, South Dakota
Custer State Park Hours: Open year-round, 24 hours per day
Fees: Temporary 7-day License $20 per vehicle, $10 per motorcycle or Annual License $30
If you are looking to stay outside of the park, check here
Road Trip Travel Tips
Don't forget to sign up below to follow on our adventures!
Disclaimer: This post contains affiliate links, if you book through our link we will receive a small commission at no additional cost to you. Thank you for help supporting the blog.

Can you think of any other reasons to visit Custer State Park? Or maybe you have a favorite state park. If so, tell us in the comments below!
Like it? Pin it!