With its budget-friendly lodging and easy-to-get-to location, Orlando is a great base to explore central and north Florida. My husband and I have spent the last couple of years in the popular city escaping Midwest winters and have discovered a few favorite day trips from Orlando. So, when you're ready to ditch Walt Disney World, try one of these fun excursions!
RELATED: HOW CAN I SPEND HALF A DAY IN ORLANDO?
THE BEST THINGS TO DO IN ORLANDO BESIDES DISNEY
1. Discover St. Augustine, One of America's Oldest Towns
Under two hours away from Orlando is not only one of America's oldest towns but one of the most charming and interesting ones too.
Spend the day browsing boutique and artisan shops on the cobblestone streets, admiring Spanish architecture, drinking at your favorite watering hole, or touring historic buildings.
Book this Saint Augustine Day Trip that includes transportation to and from your hotel, a 90-minute trolley tour, and an optional scenic boat cruise through Matanzas Bay.
For a more unique experience, how about a Dolphin Encounter where you get in the water and swim with dolphins!
St. Augustine is not only for families and solo travelers, it's also perfect for couples as one of the most romantic day trips from Orlando.
READ NEXT: BEST RESTAURANTS IN ST. AUGUSTINE
2. Snorkel with Manatees, One of the Few Places in the World You Can
Snorkeling with manatees tops my list of unique day trips in Florida.
I was so nervous to jump in the water with these giant creatures, but I've done it a few times now and can honestly say it is a one-of-a-kind unforgettable encounter.
Read about my day swimming with manatees in Three Sisters Spring, the only place in North America where you can legally do so.
See prices here for a Crystal River Day Trip including transportation, a boat ride, swim and snorkel, and a visit to Homosassa Wildlife State Park where you can see manatees and other Florida-native wildlife.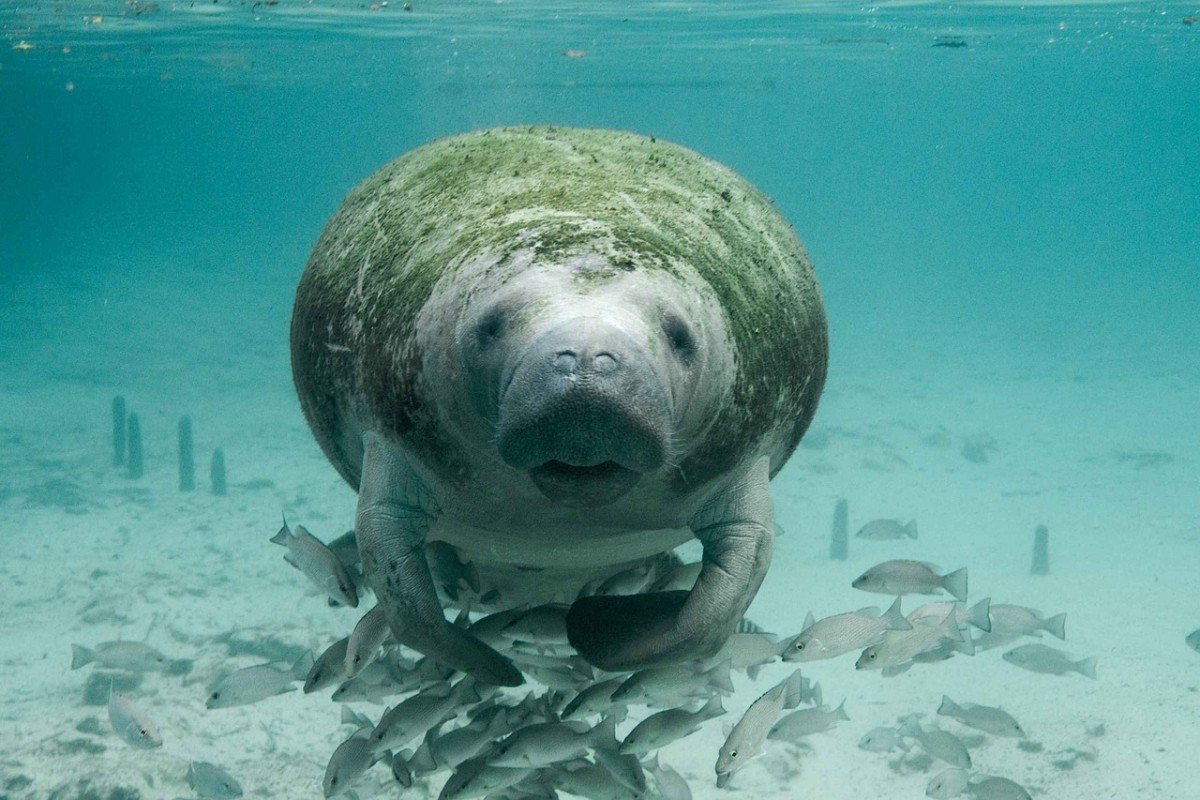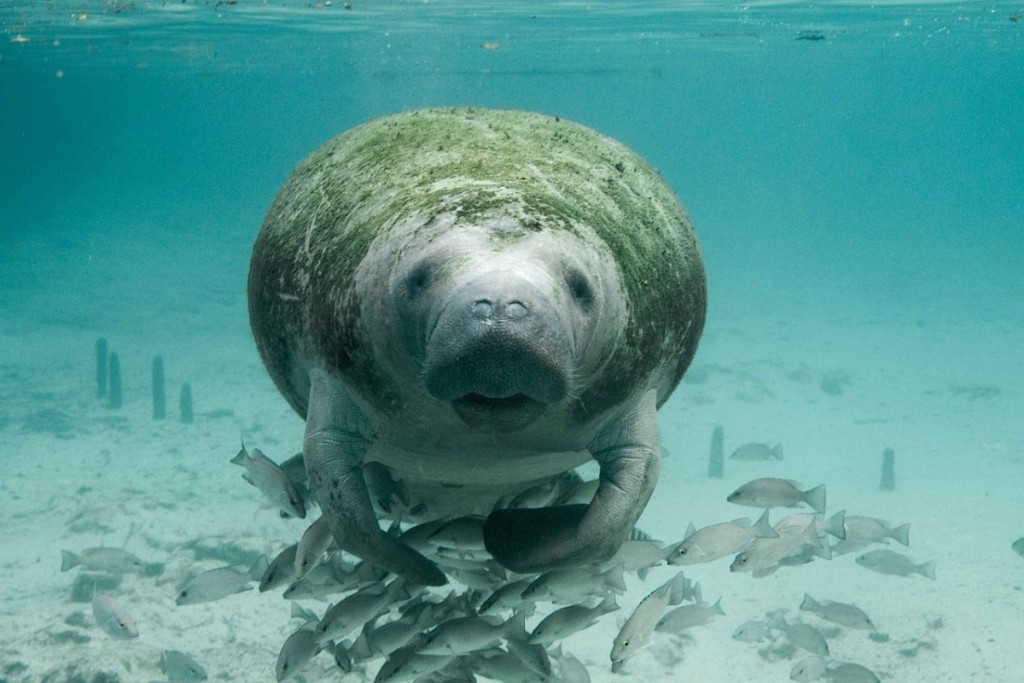 Traveling with the kids? Under three hours away from Orlando you'll find a vibrant city with beaches, family-friendly activities, and fun attractions. There are plenty of things to do in Sarasota with teens.
3. Explore Outer Space at the Kennedy Space Center
Located an hour away from Orlando in Cape Canaveral, the Kennedy Space Center is a fun experience whether you're a space enthusiast or not.
Throughout your visit, you'll learn about the Hubble Space Telescope, see real rockets up close and personal, hear sensational stories about the most noteworthy astronauts, and enjoy a simulation shuttle that will rattle your core.
The Kennedy Space Center Express leaves and drops off from the ICON 360 Plaza in Orlando and includes a big welcome from a real astronaut. Your admission includes access to an IMAX film, the rocket garden, the space simulator Shuttle Launch Experience, and the Space Shuttle Atlantis.
PRO TIP: If driving on your own, combine your visit with Cape Canaveral National Seashore just north of the museum, the longest stretch of undeveloped Atlantic coastline in Florida known for its pristine beaches.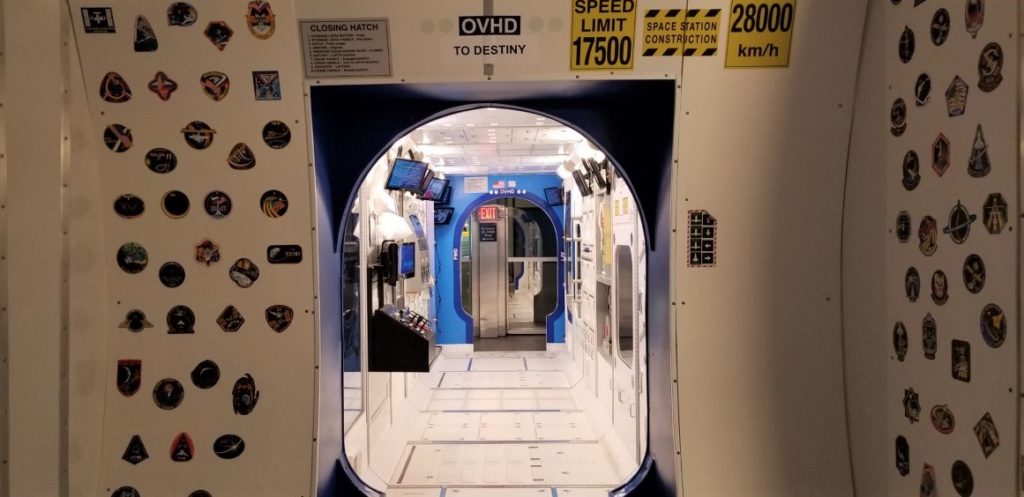 4. Hop on an Everglades Airboat Tour
If you're looking for half-day trips in Orlando, exploring the Central Florida Everglades is the perfect activity.
Head south for about an hour and arrive at Wild Florida Airboats and Wildlife Park, where you can book an hour-long boat ride, be in awe at the alligator-handling show, and get up close to animals like lemurs, zebras, bobcats, and sloths.
Airboats are a super exciting way to explore the swampland!
5. Take a Glass Bottom Boat Ride at Silver Springs State Park
Located only a short distance from the hustle and bustle of Orlando, Silver Springs State Park is Florida's oldest tourist attraction.
Visitors have been intrigued by the magical waters here since the 1880s and the park has managed to maintain that classic feel.
Spend the day on the water by either kayak or the famous glass-bottom boats, walk the trails, and keep a lookout for wild monkeys.
That's right – Silver Springs is also home to roughly 200 rhesus macaque monkeys! If you'd like to increase your chances of seeing one, plan your visit on a hot day when they hang around the water to cool off.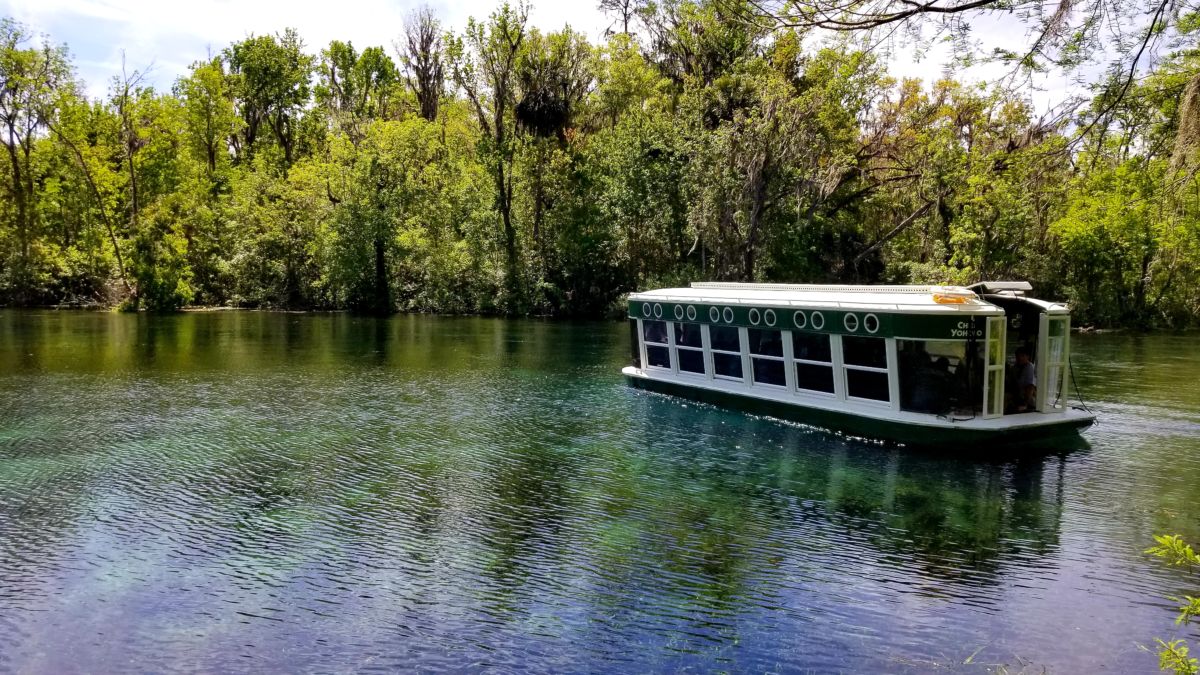 6. Visit Mount Dora, a Delightful Small Town
This small lakefront town located only 40 minutes from Orlando features specialty shops, art galleries, and gift stores in the charming downtown.
Walk to the lighthouse in Grantham Point Park, take a boat tour, step back in time at the Lakeside Inn, try a crafted coffee or beer at Serendipity Brews, and find a unique souvenir from Under the Serendipity Brews.
And when you're done walking around, recharge at one of the many restaurants to choose from that range from casual to fine dining.
Mount Dora is one of the quaint small towns in Florida worth a visit.
7. Kayak the Most Beautiful Section of Rock Springs Run
Nature lovers, this one is for you! And if you're not particularly fond of the outdoors, this adventure will change your mind.
Take a guided kayak tour in the most stunning section of Rock Springs Run where you'll soon discover how Emerald Cut received its name.
Afterward, hop on one of the 14 miles of hiking trails and trek around the extraordinary habitat of sand pine scrub, flatwoods, oak hammocks, and swampland.
8. Hit the Beach
A popular question for people visiting Walt Disney World is what is the closest beach to Orlando Florida? That would be Cocoa Beach, just south of Cape Canaveral roughly an hour away on the Space Coast.
With soft sand, a family-friendly pier, and the close-proximity, Cocoa Beach is one of the best beach day trips from Orlando.
Make sure to walk through Lori Wilson Park, check out the shops and restaurants on the Cocoa Beach Pier, and look for dolphins and manatees in the Thousand Island Mangrove Tunnel.
9. Stroll through Bok Tower Gardens
Bok Tower Gardens is not only a National Historic Landmark, but it is one of Central Florida's most beautiful attractions.
Perched high atop Iron Mountain in Lake Wales, the site features a wonderfully landscaped garden with a reflective pool, orange groves, live oak trees, and radiant flowers.
Time your visit with concerts that play twice each afternoon from the 205-foot pink marble "Singing Tower," a showpiece of epic proportions.
The Gothic Revival and Art Deco tower demands your attention with its design but also as its 60 bells ring out in a harmonious melody that drifts over the botanical gardens.
Also on the property is the opportunity to tour the Pinewood Estate house, a 20-room Mediterranean Revival mansion built in the 1930s, a bird sanctuary, and scenic walking trails.
If your trip is in November or December, you're in for a real treat as Bok Towers made our list of Favorite Things to do in Orlando during the Holidays.
10. See a Mermaid Show at Weeki Wachee Springs State Park
It sounds a little crazy when I write you can explore one of the prettiest springs in Florida, kayak with manatees, experience a "mermaid" performance, and swim in a water wonderland all in one day.
But it's true!
Weeki Wachee Springs State Park is one of the unique days trip in Florida. It combines roadside attraction fun with natural beauty and outdoor adventure.
Start with kayaking the Weeki Wachee River in the morning where you can also swim and look for manatees, then head over to the state park for a boat tour, wildlife show, and end your day with an underwater production of dancing mermaids.
Few Other Ideas
Another idea is to day trip to Daytona Beach from Orlando. It's just an hour northeast and has plenty to do including the beautiful beach, Daytona International Speedway, and Daytona Beach Boardwalk and Pier.
Some visitors take day trips from Orlando to Miami, but being 3 1/2 hours away, I would suggest making that a weekend trip if possible.
Do you have any other ideas for day trips from Orlando, Florida? If so, share them in the comments below!