Updated July 2019. Looking for a relaxing trip filled with magical sunsets and soft sandy beaches? We have traveled up and down the southwest Michigan coastline and South Haven is our favorite beach town. Somehow, even though we are only two hours from home, it feels like we are a world away.
Situated on Lake Michigan, this tiny community packs a punch with various recreational activities on and off the beach. It's a picture-perfect small town in the southwest corner of the state that offers lots of things to do.
And it is close to many major cities:
2 hours from Chicago
3 hours from Detroit and Toledo,
3 ½ hours from Indianapolis, and
5 hours from Columbus.
We've done all the research for you to plan your trip. Here are the best things to do in South Haven MI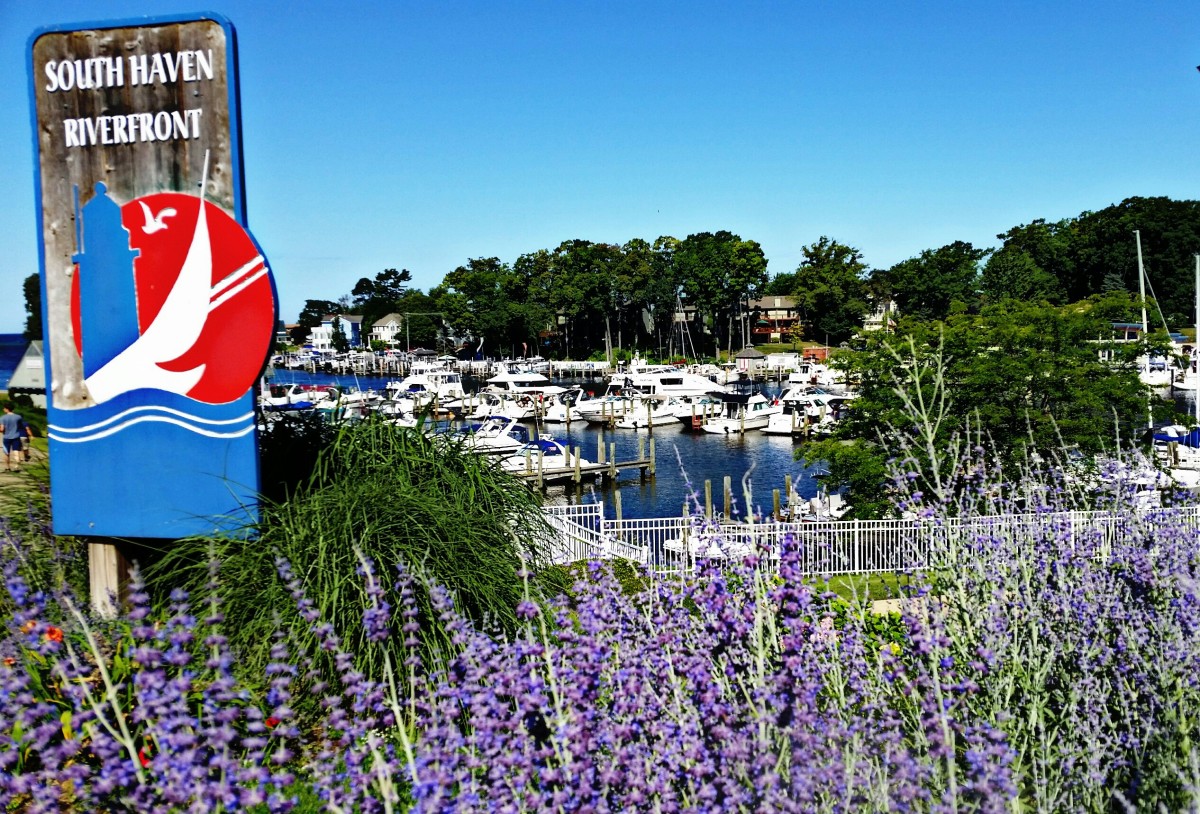 Hang Out on the Beach
Nothing says vacation like fine crushed sand between your toes! The water is clear, the sand is soft, and by the middle of summer the water is warm… well warmish.
RELATED: BEST MIDWEST BEACHES
Bike or Hike the Kal-Haven Trail
Meander through 34 miles of blueberry fields, wooded areas, covered bridges, and farmland. The crushed limestone path connects South Haven and Kalamazoo. Since it used to be a rail trail, it is relatively flat and easy to manage.
Watch a Sunset
Watching the sun go down is one of the most romantic things to do in South Haven MI. The glowing light over the lake is breathtaking. For an extra special picture, head over to the pier to capture the lighthouse at dusk.
Wander Around South Haven MI Downtown
Spend an afternoon perusing the specialty shops in downtown and have lunch at one of the many nautical-themed bars and restaurants. See our restaurant recommendations below.
Check out the art galleries, do some wine tasting, wade through the antiques, and much more in downtown South Haven.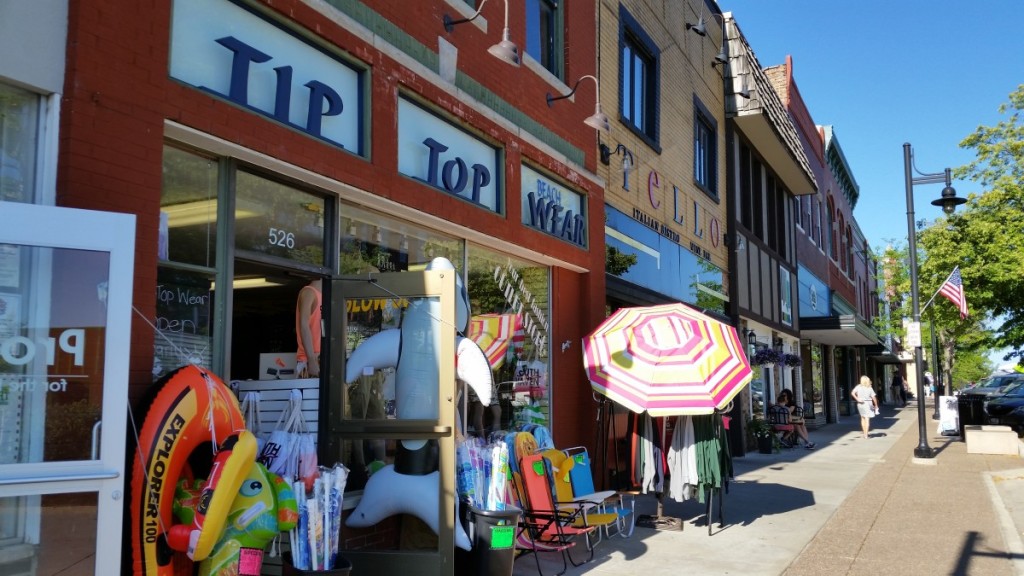 Looking for another great area of Michigan? Check out the Upper Peninsula
Walk out to South Haven's Historic Lighthouse
Wait, are we on the northeast coast? As the Black River spills into Lake Michigan, you'll find a beautiful bright red lighthouse. The station was built in 1903 and is still working today. It's one of the most recognizable spots in South Haven.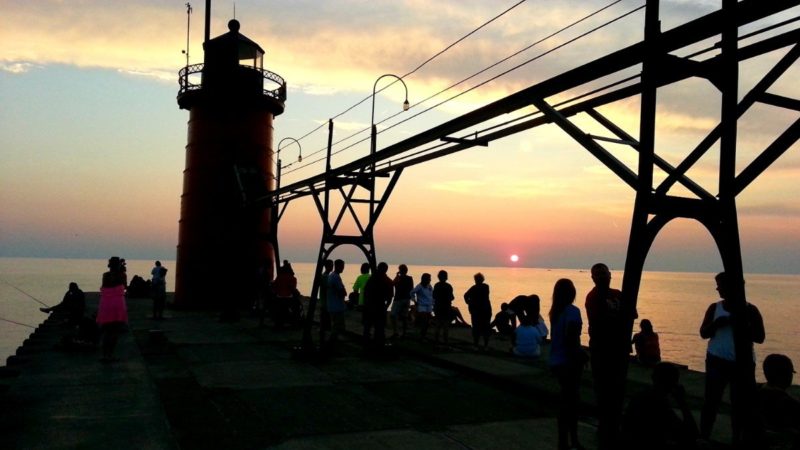 Go Blueberry Picking
DeGrandchamp Farms is a family-run business that has been operating since 1958. Over the years it has expanded to 200 acres of blueberries, 40 acres of cranberries and approximately 7 acres of container grown nursery stock and greenhouses.
Typically the U-Pick season begins in July and runs through mid-August, but it varies each year. During the season the farm is open from 8 am to 6 pm daily.
Learn about the Lake's Rich History at the Michigan Maritime Museum
Five separate buildings are dedicated to the region's maritime background. Remember, way back when water was the way of life. Learn about boat building and what it was like to live a life on the seas.
Take a Boat Ride
The Maritime Museum also offers a half a dozen different sailing excursions on both historic and replica vessels. Choose among the easy-to-spot tall ship, Friends Good Will, a replica of a 200-year old vessel that played a pivotal role in the War of 1812; Bernida, a 1921 yacht that made sailing history; Lindy Lou, a canopied cruiser that floats along Black River; Chris-Craft Merry Time, a 1929 classically romantic luxury boat; and the USCG Motor Lifeboat 36460, which starred in the Disney film, "The Finest Hours." Take your pick! Each sail or cruise ticket includes Museum admission.
Pick an Outdoor Adventure
If you're still feeling frisky after a day at the beach, rent an ATV at KJC ATV Rentals and hop on one of their many groomed trails. Or go for a horseback ride from Simpsarosa Stables or Wild West Ranch.
If you'd like to try your hand at fishing, contact one of the many charters that will get you out on the water for an excursion.
Let the Children Play at the Kids' Corner Playground.
How cool is this playground?! The grounds include, a maze, boat, slides, rope bridge, tire bridge, and more.
RELATED: FAMILY FRIENDLY MIDWEST VACATION DESTINATION
Shop at the Farmers Market
If you're in South Haven on a Wednesday or Saturday, stop by the market for fresh veggies or fruit, made-to-order crepes, jewelry, or to browse the local art.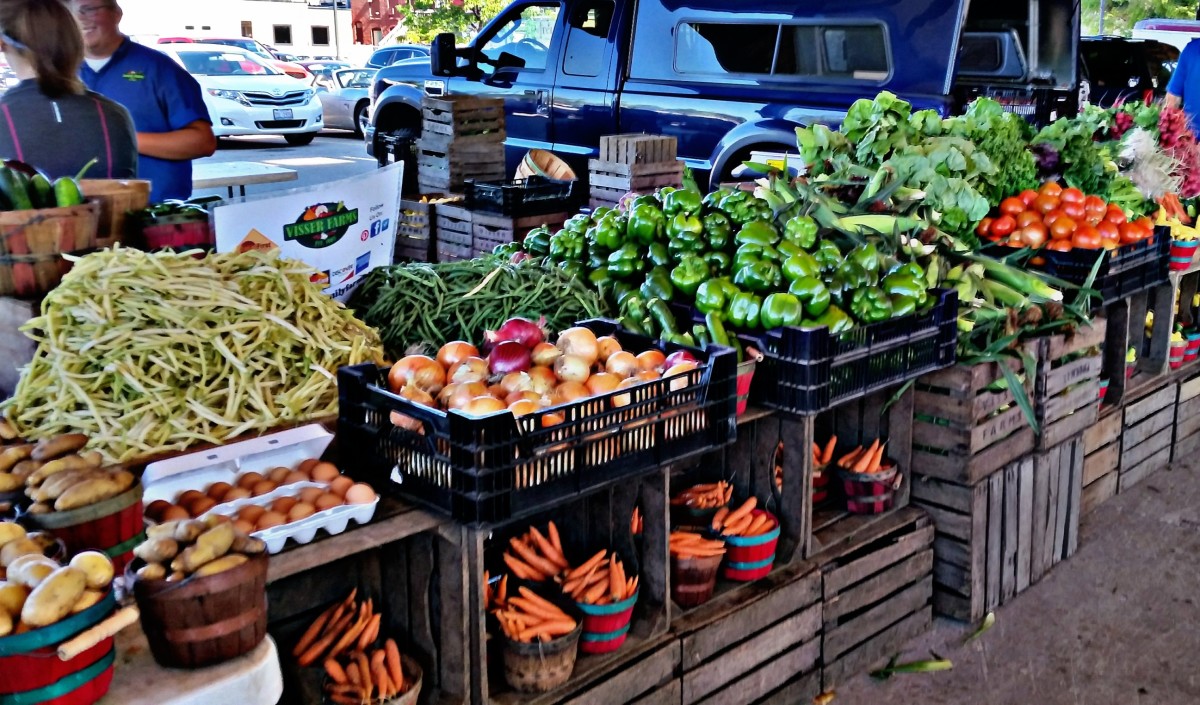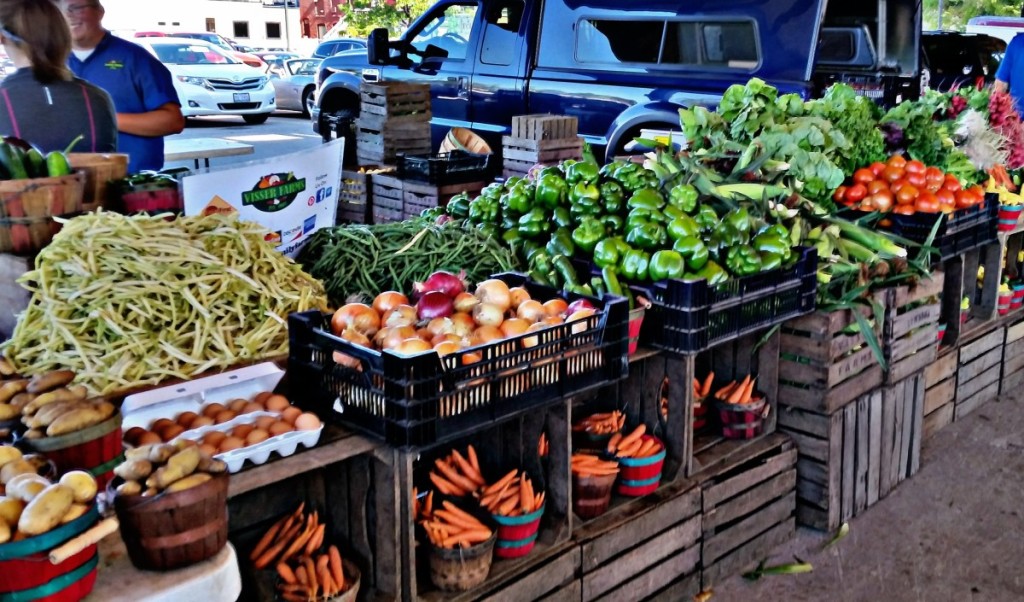 Places to Eat in South Haven MI
Breakfast
If you are looking for something quick, Golden Brown Bakery has pastries, donuts, and bagels. Captain Nemo's has big portions at a reasonable price. They definitely aren't fast-moving so if you aren't in a rush (which you shouldn't be because you're in relax mode, remember?) grab a table. And the Phoenix Street Café is always a good choice with locally sourced ingredients and homestyle breakfasts.
Lunch, Dinner and Drinks
Clementine's is housed in a historical landmark, the Citizen's Bank Building, built in 1897. The food is reasonable, bar is cool, and the staff super friendly. Both Captain Lou's and Idler Riverboat are on the river, have a fun atmosphere, and offer great drinks! If you like craft beer, make a detour to the South Haven Brewpub, the first one of its kind.
South Haven Tips
Avoid weekends – If at all possible, visit during the week. The beach and town are less congested plus you will save on lodging costs.
Free Downtown Public Parking and Bathrooms – If you do decide to drive into town, there is a free public parking lot with bathrooms on Kalamazoo & Huron. It is only a block and a half away from the Farmers Market and two blocks from Phoenix Street (downtown main street).
Free Beach parking – There is free beach parking and access to South Beach up on the hill on Monroe Boulevard, but you definitely need to get there early in the day to get a spot.
Free Coffee – Stop in the Blueberry Store for a free sample of their blueberry coffee.
Free Samples – Many of the stores and vendors offer free samples.
Pack a lunch – If you are heading to the beach all day, make sure to pack a lunch or at least some snacks. If you stop by the Farmers Market before heading to the beach, pick up some fresh fruit to snack on. There are concession stands on both beaches, but we like to save some money on lunch so we can splurge on a nice dinner with a few drinks.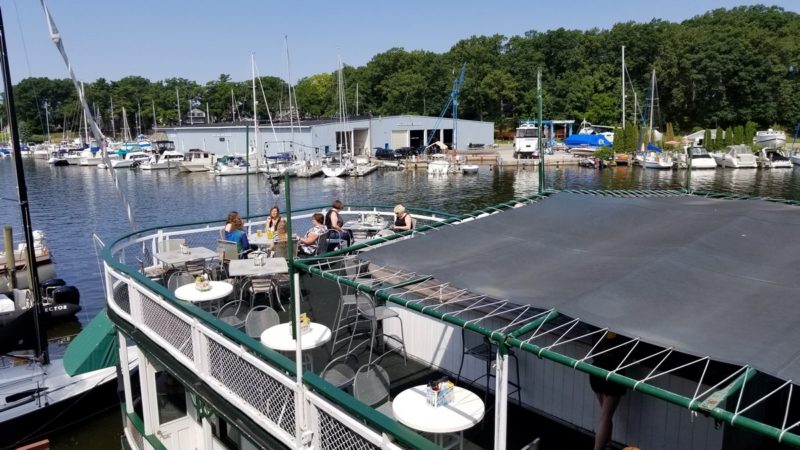 South Haven MI Hotels and Bed & Breakfast
*Disclaimer: Links to hotels are affiliate links. We receive a commission if you book through them, at no additional cost to you.*
What are your favorite things to do in South haven MI? Or if you have another Michigan beach town you like, let us know.
Like it? Pin it!