Alabama Road Trip Stop
As we are heading out of Birmingham to Montgomery, I notice a star I previously marked on Google maps. With some cushion for drive time, we take the short detour off Interstate 65 to see what's there. Planted right in the center of Alabama, in the small college town of Montevallo, we find the offbeat whimsical Orr Park.
You won't be able to shake the feeling someone's watching you. At the top of the footbridge crossing Shoal Creek, I see the woods come alive. Face after face takes form and all eyes are on us.
With over thirty carved trees, the path around the forty acre enchanted park is lined with cute animals, haunted faces, and even a wicked dragon.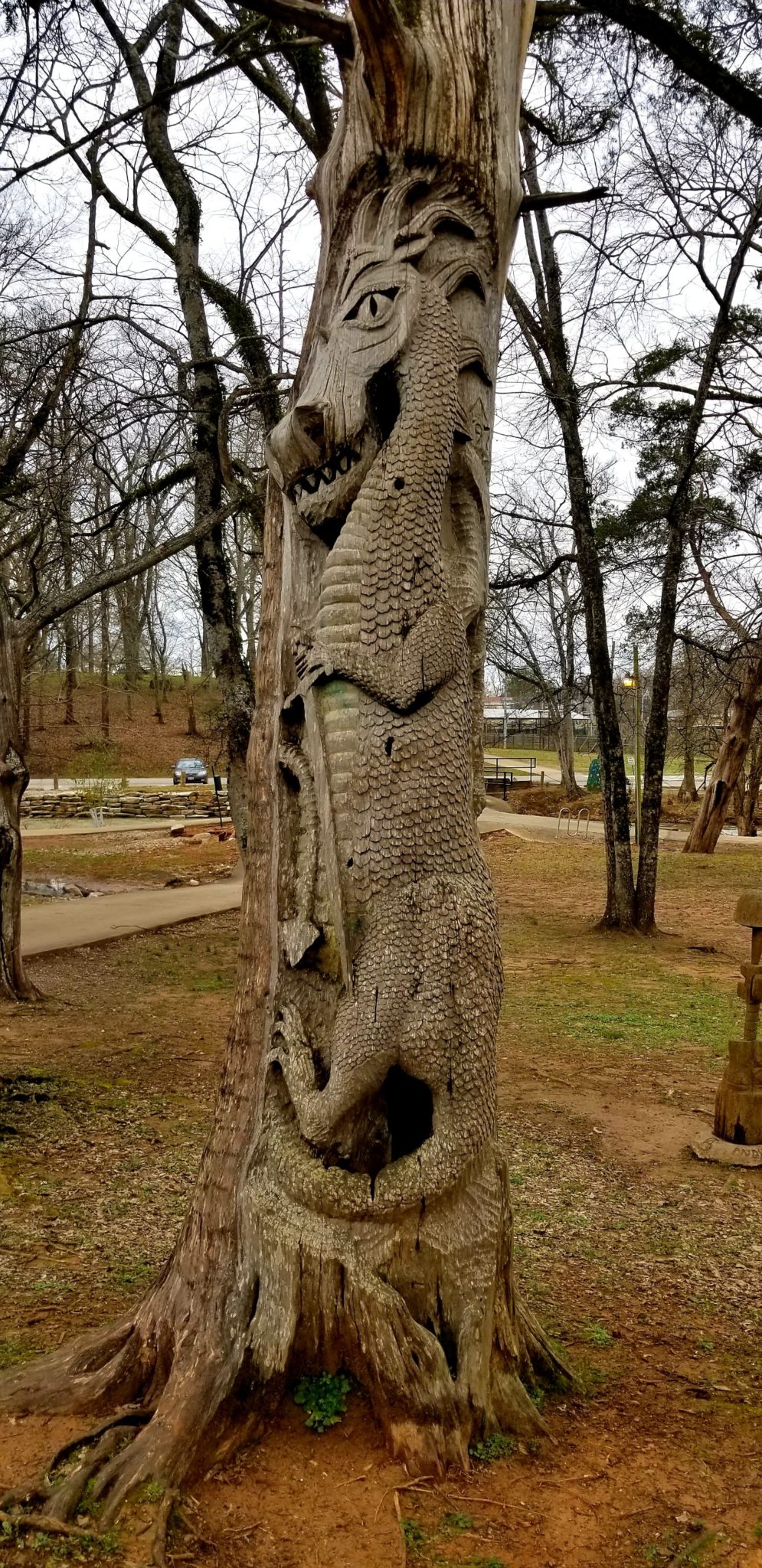 Thanks to Tim Tingle, a local retired coal miner turned artist, the dying cedar trees ravaged in a 1993 storm were transformed into a magical oasis. He began his project in the 90s and continues to carve beautiful displays to date.
Now fondly called the Tinglewood Trail, the walking path is surely a unique find in Alabama.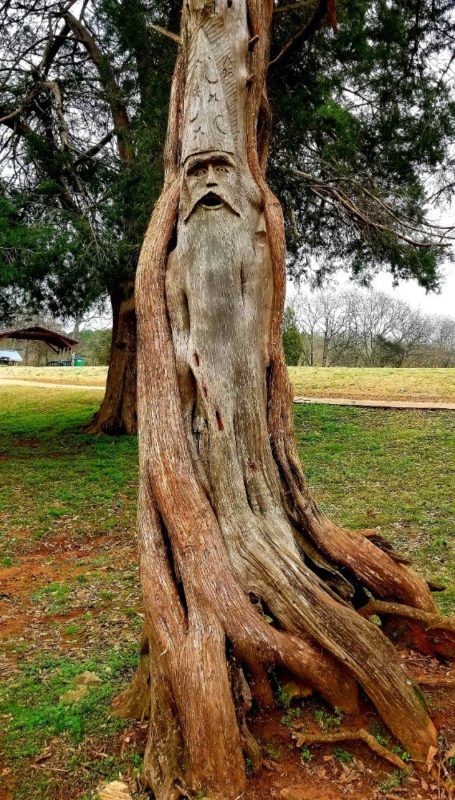 How to Get to Orr Park
Orr Park Montevallo is a perfect road trip stop on the 100-mile drive from Birmingham to Montgomery in central Alabama.
Where: 277 Park Drive, Montevallo, Alabama
Details for Your Visit
No admission required.
Open sunrise to sunset.
Playground and covered picnic tables available.
Restrooms on property.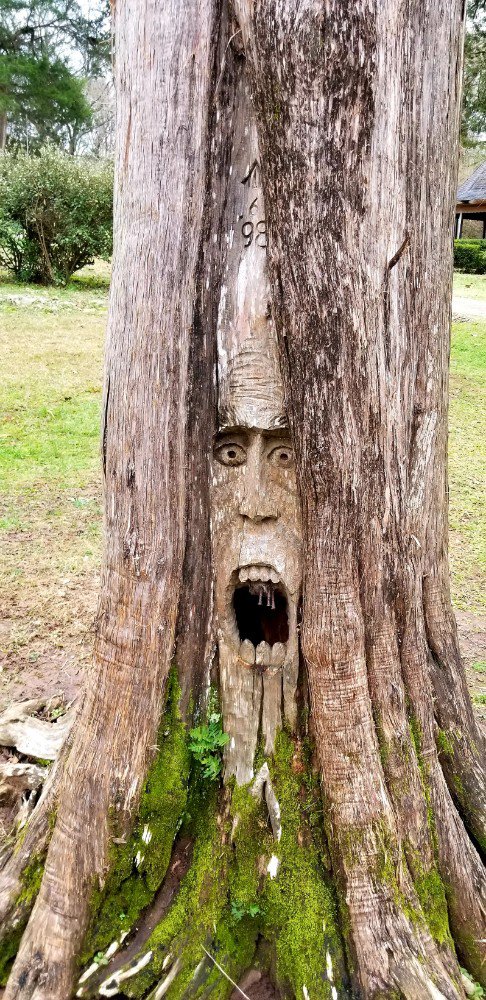 Other Road Trip Ideas in the South
Have you visited Orr Park Montevallo? Please share any other Alabama road trip stop ideas in the comments below.