Here was our dilemma before visiting Nashville: we did not like country music. Please don't judge us! We were born in the Chicago area, and grew up listening to every other kind of music, just not country.
We love the south and we love the people, but we just don't love country music. We were almost indifferent planning the trip, because we weren't sure how we were going to feel about Music City.
Nashville is probably our most underestimated city destination to date. I really didn't know what to expect, maybe something between big belt buckles and honky-tonk heaven.
It was that, plus so much more, including many genres of music, beautiful gardens, historical places, and antebellum plantations. We absolutely adored Nashville.
Nashville Things to Do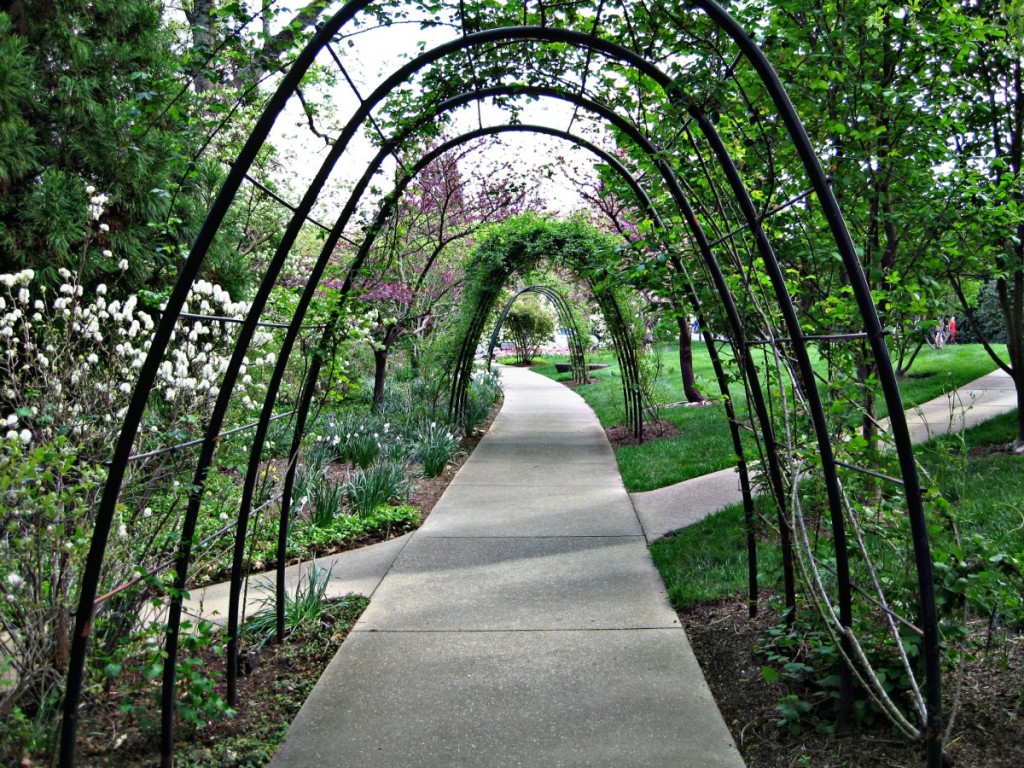 Experience Music City (even if you don't like country music)
Nashville is not just a destination for music, but with that being said, the raw musical talent that emanated from the streets was exhilarating. We walked in and out of bars (with no cover charge, mind you) and the music was unbelievable.
It seemed crazy these musicians didn't have record deals; they were amazing. They seemed to be doing it just because they loved playing music. What a concept! They actually enjoyed every minute of playing and you could feel it.
I didn't care that they had a twang. I didn't care the music they played was music I've never heard. It was that good. I was in the moment, enjoying every last string they played. It was magical.
Even though we weren't there for the music, it tops our list of things to do. Check out one of the many areas that offer free live music:
Broadway
Lower Broadway
The Gulch Neighborhood
2nd Avenue
Demonbreun Street
The Music City Rollin' Jamboree is one of the most popular tours in Nashville at the moment. It's a musical sightseeing tour with the inside scoop on Nashville's biggest stars, filming locations, hot spots, and jokes that will keep you in stitches the entire time. Bring your own drinks and roll through town.
Walk through Opryland Hotel
The Opryland Hotel is a must-see while in Nashville. I'm not sure I'll be able to explain the existence that is the Opryland, but I'll try.
It is spectacular: New Orleans-style décor with balconies overlooking their extravagant atrium, classy restaurants, gardens, and a river running through it. The high, translucent roof tricks you into believing you're outdoors, but it is all tucked inside. It is an oasis for a good time.
We stayed once and loved it, but it is a destination unto itself, so if you are looking to visit the city I would suggest staying closer to downtown.

Visit The Hermitage
President Andrew Jackson's estate, located northeast of downtown, was very interesting and took half a day to explore. The Hermitage is a wonderfully preserved historical site with slave quarters, gardens, and even Andrew Jackson's tomb. It was very engaging and we learned quite a bit about him, but also about southern society and life during the antebellum period.
Tip: Free admission for active or retired military.

Taste Local Beer at Yazoo Brewery
Yazoo Brewery, in the Gulch, has a great taproom with all their brews on tap. It's a very casual atmosphere with locals and tourists alike. I was excited to see they had a hefeweizen, which is my favorite type of beer. They offer $8 tours Wednesday through Saturday which is very popular, so if you're interested you may want to book online to guarantee a spot.
Wander through Cheekwood Botanical Garden and Museum of Art
Cheekwood Botanical Garden and Museum of Art was one of our favorite sights in Nashville. The grounds were stunning; filled with many different garden designs, sculptures, trees, plants, and flowers. The estate is not that large so plan for only two or three hours or so for the visit.
Tip: 50% Discount for Active Military
Explore the Belle Meade Plantation
The Belle Meade Plantation is an authentic Southern plantation rich with history. It includes a beautiful Greek-Revival style mansion, gardens, historic buildings, and a winery on the grounds. Free admission for active or retired military.
The plantation is about two miles from the Cheekwood Gardens so you can make a day of it and visit both. Make sure to save some time to drive around the prestigious neighborhood and gawk at all the stunning homes.
The famous Blue Bird Cafe is in the area as well. Now that I am obsessed with the TV show, Nashville, it is on my list of places to go when we go back! I heard the shows sell out quick since it's such a small venue so plan ahead.
Indulge in the Greek Experience at The Parthenon
Nashville is not only called Music City, but Athens of the South too. Who knew? We had no idea. Nashville has the only full-scale replica of the Parthenon in the world. Again, who knew? It was awesome! Located in Centennial Park, the Parthenon also houses an imposing 42 foot high Athena statue.
Nashville is a wonderful balance of music, culture, and history. We had a great time exploring the area and even warmed up to country music on our visit
What's your favorite Nashville things to do? Have any other recommendations?
Like it? Pin it!