If it's your first time in New Orleans of course you have to check off the must-do list of sipping hurricanes in the beautiful courtyard at Pat O'Brien's, gobbling down beignets at Café Du Monde, wandering around Jackson Square, and scarfing down a muffuletta from Central Grocery. But New Orleans off the beaten path has so much more to offer than eating and drinking your way through the French Quarter.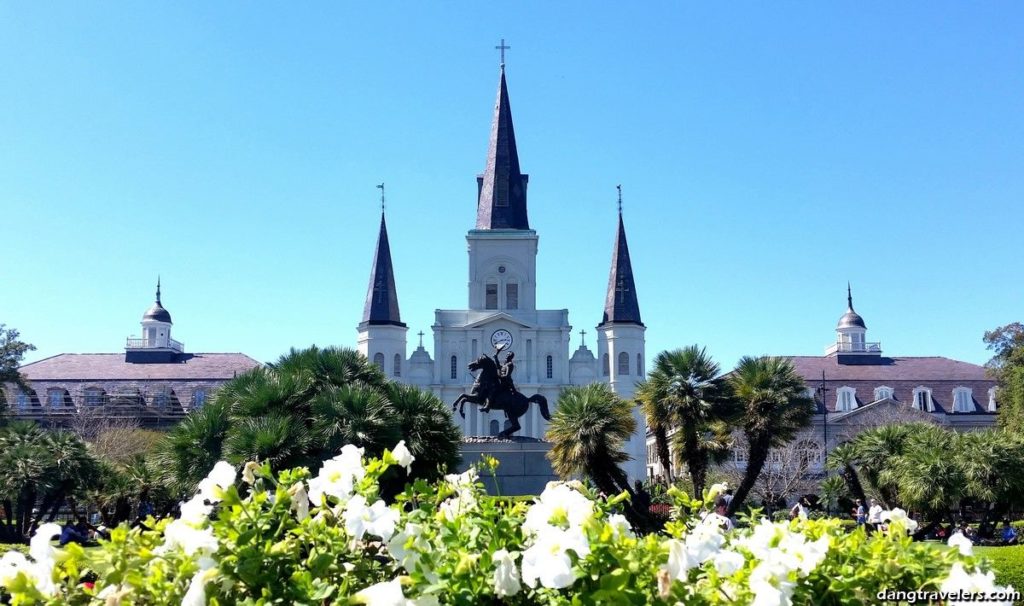 To get the non-touristy New Orleans vibe, you have to step off the proverbial beaten path of Bourbon Street and explore a little. Beyond the infamous street, the city is flush with walkable parks, eclectic neighborhoods, artisan shops, beautiful architecture, and ornate cemeteries.
We've been a few times before, but this trip we decided to look deeper into the soul of the city and investigate things locals do in New Orleans.
First Time Visiting? Do Not Miss My Article Top Things to Do in New Orleans!
FOLLOW US AS WE GO BEYOND THE INFAMOUS BOURBON STREET.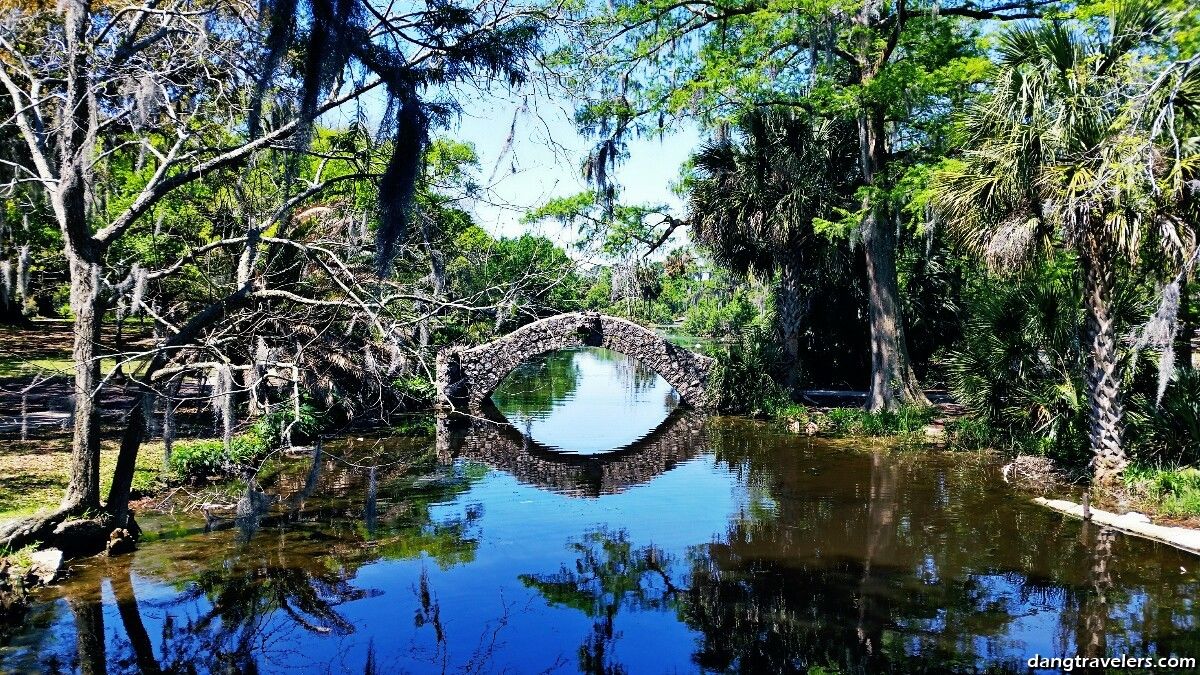 City Park
The lovely City Park is one of the largest and oldest urban parks in the nation at 1,300 acres and over 150 years old. We found ourselves enthralled with the wild old oak trees, striking sculptures, and romantic walking paths.
It is home to many attractions including the New Orleans Museum of Art and Sculpture Garden, New Orleans Botanical Garden, Storyland, and Carousel Gardens Amusement Park.
Disclosure: Some of the links on our site are through affiliate partnerships. We may receive a small commission (at no additional cost to you) if you purchase through our links.
It also has every recreation activity you could want: birding, boating, tennis, golf, fishing, playgrounds, sports fields, walking, biking, and running paths. We enjoyed strolling through the Besthoff Sculpture Garden with more than 60 interesting sculptures.
Also, make sure to stop by Morning Call for a café au lait and beignets. You don't have to be in the French Quarter to get a delicious flaky treat! It's easy to get to City Park, just jump on the Canal Streetcar to the end of the line.
UPDATE: Morning Call closed its doors in January 2019, Café Du Monde will be opening a new location soon. In the meantime, they have a food truck set up so you can still enjoy some beignets and chicory coffee.
Frenchman Street
It would be a sin to visit New Orleans and NOT listen to live music. Get away from the cover bands and walk over to Frenchman Street between Esplanade Avenue and Royal Street.
In one night, we jammed to the sounds of a brass band, jazz, reggae, blues, and folk music. Make sure to stop by the Frenchman Art Market, where you can browse through local art and crafts.
Get Your Guide is a great company that offers discounted tours and attraction tickets. One of the creepy things to do in New Orleans is the Voodoo and Cemetery Tour which is a two hour walking tour to explore the Voodoo Queen Marie Laveau's final resting place and learn all about the City of Dead. Did you know you cannot access St. Louis Cemetery No. 1 without a guide? If you book through our site, at no additional cost to you, you'll help us support the blog since we receive a small commission.

Other fun New Orleans tours they offer:
Audubon Park
Audubon Park is rich with history, formerly home to a sugarcane plantation, a Federal camp during the Civil War, and the World Cotton Exposition in 1884. Huge oak trees line the 1.7-mile walking path dipping their gnarly branches in the lagoon for a refreshing respite. Within the park's borders, you'll find the Audubon Zoo as well.
We didn't get a chance to visit, but next time we will since the zoo has made countless top zoo lists. Another highlight of the park is what the locals call the "Tree of Life".
The massive oak tree butts up against the zoo giving climbers a bird's-eye view of the giraffe display. You can find its location HERE on Google Maps.
I suggest taking the St. Charles Avenue trolley to the park and walking through the Garden District on the way back to the French Quarter.
Garden District
Not only are the streetcars a savior for your feet, but they are also a cheap option to see different parts of the city. The ride down St. Charles Avenue in the Garden District New Orleans will take you back in time to the Old South days with dozens of antebellum mansions and lovely Southern live oak trees.
Take a leisurely walk back from Audubon Park through the historic district. Magazine Street is a lively road lined with antique stores, coffee shops, art galleries, restaurants, and boutiques.
If you are looking to stop for a drink the Bulldog has a nice outdoor patio with over 40 beers on tap or if you are looking for a tropical cocktail head over to the funky Rum House.
Take a peek over the fence at the eerie yet alluring Lafayette Cemetery No. 1. Established in 1833, it is one of the city's oldest cemeteries.
Films such as Interview with the Vampire and Double Jeopardy were filmed here. Guided tours are the only way to get an up-close look. See above for tour tickets.
If you are a film buff and like to expand on that part of New Orleans, take a picture in front of Sandra Bullock's home at 2627 Coliseum Street. She purchased the Swiss Germanic Chalet in 2009.
On the way, stop at the Commander's Palace Restaurant. It has been named one of the best restaurants in all of New Orleans. The restaurant is on the high end, but if you visit for lunch they have 25-cent martinis to offset the cost.
Read Next: Romantic Restaurants in New Orleans
Crescent Park
The newest addition to the New Orleans parks is Crescent Park, a 1.4-mile strip along the river. The previously industrial area has been revitalized along the river providing wonderful views of the city.
With locals mainly on the path, it's one of the non touristy things to do in New Orleans yet has some of the best views and opportunities for photos.
NOLA Brewery Co.
NOLA Brewery is definitely off the beaten path in an industrial part of the city across from the Mississippi River. If you like craft beer, make this a stop on your trip.
With an indoor seating area and an outdoor patio, there's plenty of options on where and how to sample the beer. With over 20 on tap, NOLA has a great selection of unique beers to try.
Our favorites included the Lowerline, Scary Spiced Stout, Amarillo Pineapple Mecha, and Hog Tied. NOLA Brewery offers tours every Friday from 2 – 3 PM and Saturday from 2 – 4 PM. We walked over during the day and had no issues. You may want to Uber or cab it at night though.
Bywater Neighborhood
Just east of the French Quarter, you'll find the diverse Bywater neighborhood. It is an area full of contradictions: old and new, colorful, and faded. A bit on the edgy side, the neighborhood screams resurgence.
Make sure to stop by Bacchanal Wine, a local spot for live music, food, and drinks. Their outdoor patio is a fabulous place for conversation with the backdrop of local jazz – its one of the secrets of New Orleans.
Mardi Gras World
New Orleans is legendary around the world for its outrageous Mardi Gras celebrations. Since the festivities only occur for a few weeks, not everyone can experience the coveted celebration.
Stop in Mardi Gras World to explore the history and ongoing creation of the glitzy and vibrant floats that are used in the parades. The enormous warehouse is a working atmosphere with staff cutting, gluing, and pasting away while tourists walk by and snap pictures. It's an 'only in New Orleans' kind of place!
Read more about our experience here – Discover Mardi Gras World
Disclosure: Some of the links on our site are through affiliate partnerships. We may receive a small commission (at no additional cost to you) if you purchase through our links.
Unique Lodging in New Orleans
Luxury
Mid-Range
Budget
Don't forget to sign up below to follow on our adventures!
What is your favorite thing to do while exploring New Orleans? Tell us in the comments below!
Like it? Pin it!