We have tent camped, truck camped and stayed in a pop up, but we had never stayed in a cabin. There's something about the idea of snuggling up in a tiny house in the woods that is exciting.
It's definitely more appealing to me than pitching a tent and sleeping on the hard ground. It's roomier than the back of our truck would ever be. And it's more private and stress-free than setting up and taking down a pop up camper.
So what was our first experience staying in a cabin like?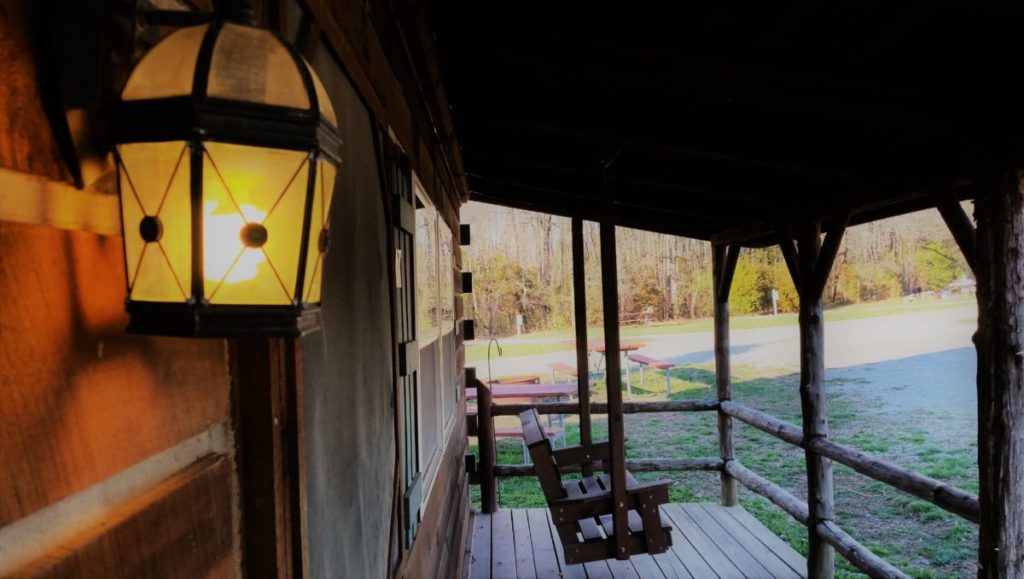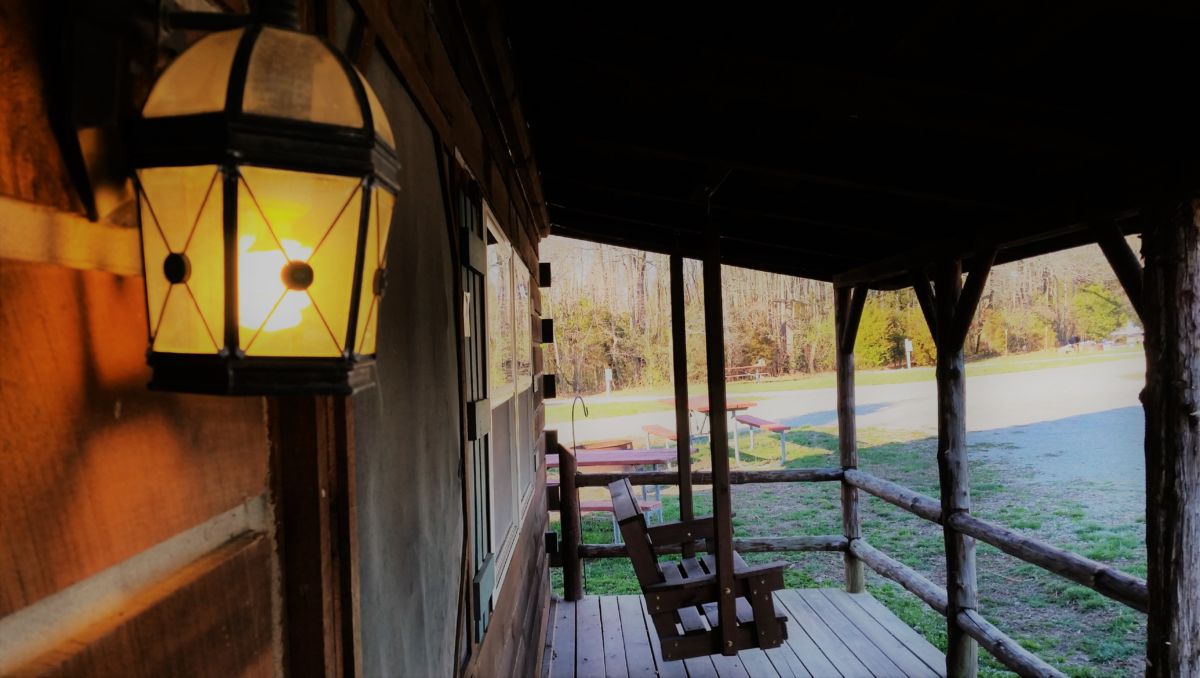 Williams Hill Pass OHV Park in Southern Illinois
Let's start with where we are. We finally made it to Southern Illinois, a Midwest hidden gem for outdoor enthusiasts. Williams Hill Pass Campground and OHV Park is in the perfect location for exploring the area. It is located in Harrisburg within the boundaries of the beautiful Shawnee National Forest.
Minutes away you will find must-see points of interest in Shawnee: Garden of the Gods, Pounds Hollow Recreation Area, Rim Rock National Recreation Trail, Bell Smith Springs Recreation Area, Burden Falls, and Horseshoe Upheaval. Lodging options include primitive tent camping, cabin rentals, or electric hookup spots for RV's or motorhomes.
Read about our weekend exploring Shawnee National Forest HERE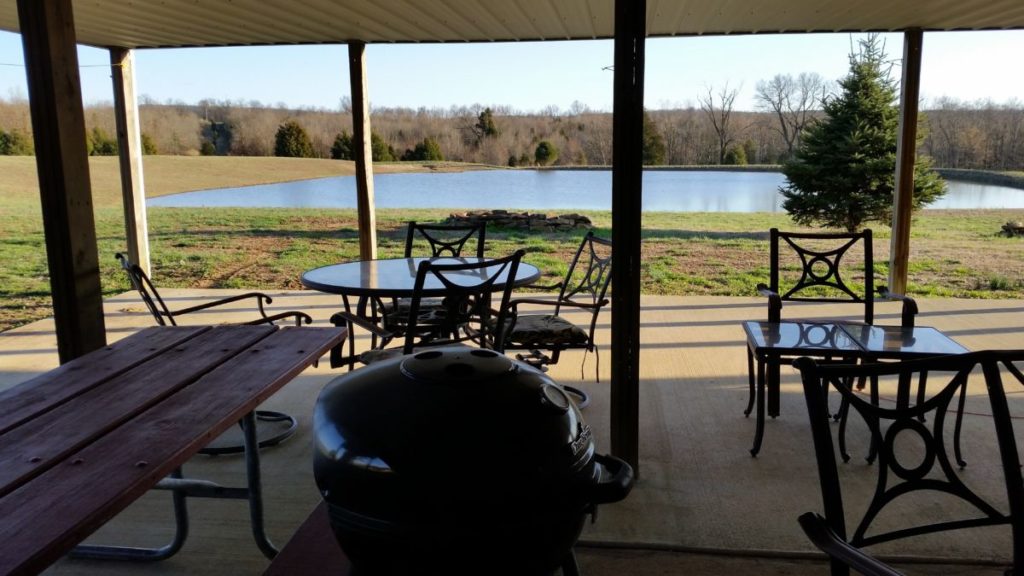 Did we just go glamping?
We refer to truck camping as tramping so I'm familiar with the term glamping – glamorous camping – as well. But I'm not really sure there's an exact definition for it. To those who only tent camp, it's probably anything a step above that. To those who never camp, it's probably an additional few steps with luxury amenities.
I'll let you decide. Did we just go glamping?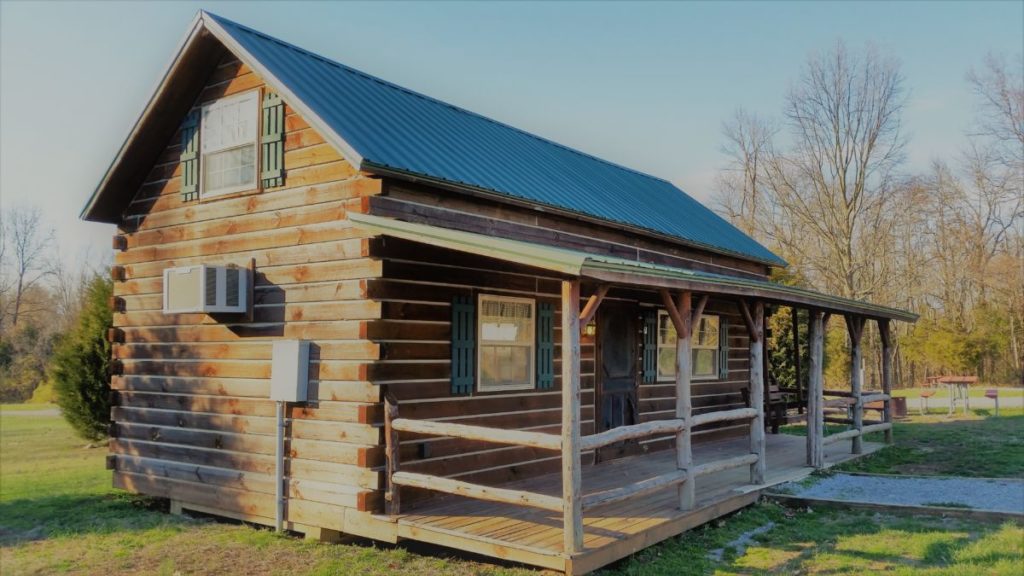 Our Cabin Experience
I've been wanting to visit Southern Illinois for a few years now. I read about the unusual rock formations, rolling hills, rugged bluffs and fantastic hiking. It was a sunny winter day as we pull up to our home for the weekend and the first thing I notice is the porch swing.
A porch swing… YES!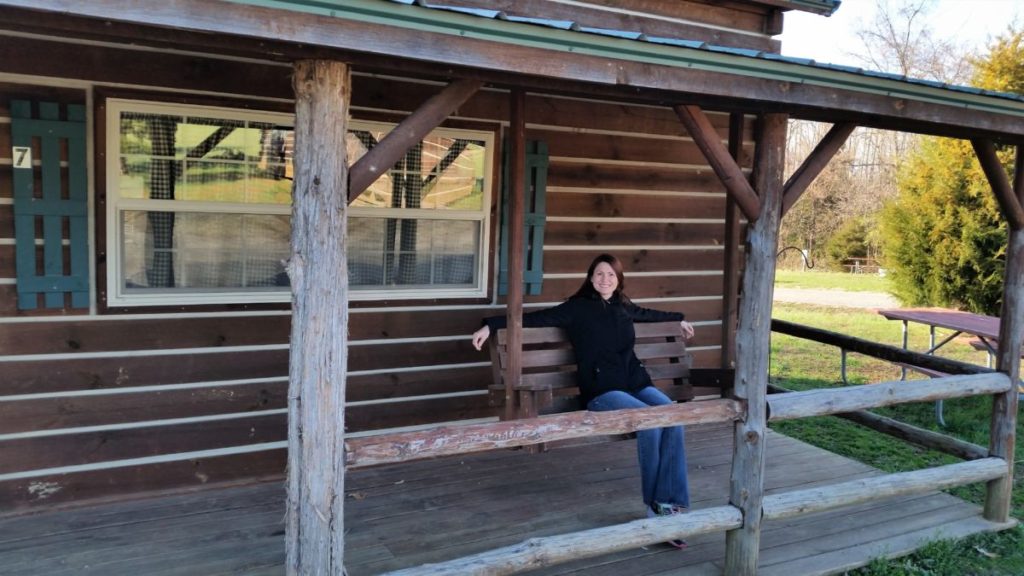 We open the door to find the first floor simple, but charming. Oh yea, our cabin has two floors! Roosters and country landscapes adorn the walls and furniture. We both agree we immediately feel a comfortable and homey sensation in the cozy cabin.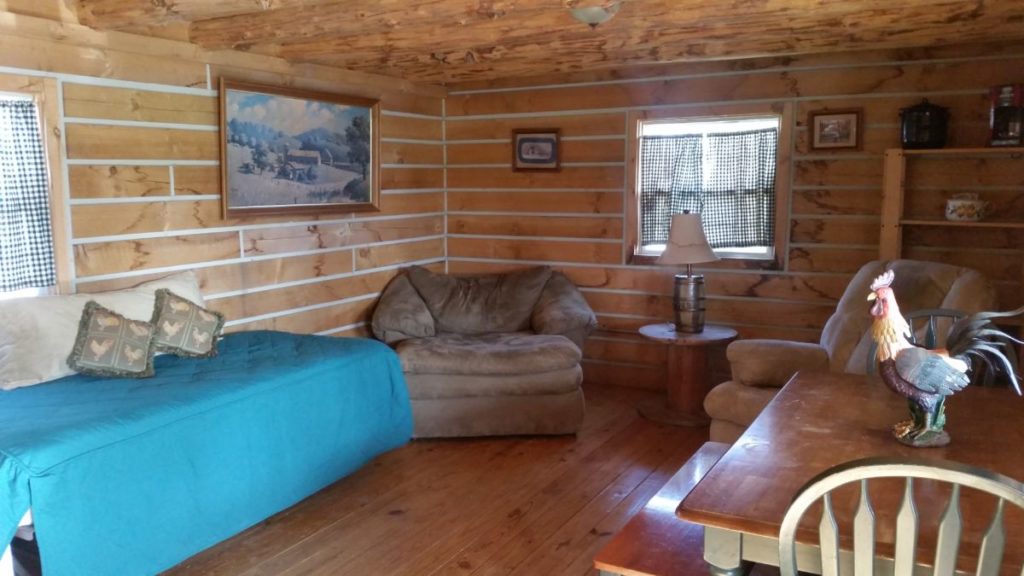 The large cabin can sleep up to eleven with one full size bed and single bed downstairs and four queen size mattresses upstairs.
Our cabin is equipped with electric, heating – don't let that sun fool you, we needed the heat the first few nights – and air conditioning. In true camping fashion, the cabins do not have running water or a bathroom. Attached to the clubhouse are two separate bathrooms with a sink, toilets and two showers.
I'm thinking the fact that we have walls, a roof, electric, heat and air our weekend in the cabin would indeed be considered glamping. What do you think?
A Good Night's Sleep
Silence is golden, they say. Silence is the sleep that nourishes wisdom, they say. Let silence take you to the core of life, they say. I don't know if it was the time of year or the relatively remote location, but I had the best few nights of sleep that I've had in a long time in the midst of the stillness that is nature.
Cabin Options at Williams Hill Pass OHV Park
You can choose between a small, medium, or large cabin. We stayed in the large cabin (discussed above). All have tables, heat, air conditioning and electricity indoors with a picnic table, fire ring and cooking grate outdoors.
The small cabins sleep four people with a full size bed and bunk bed. The quaint quarters are perfect for a romantic getaway or get-back-to-nature family trip.
The medium size cabins have a queen bed and a bunk with a full-size and single bed. This one even has a screened in porch which is fantastic for summer months when the bugs are out.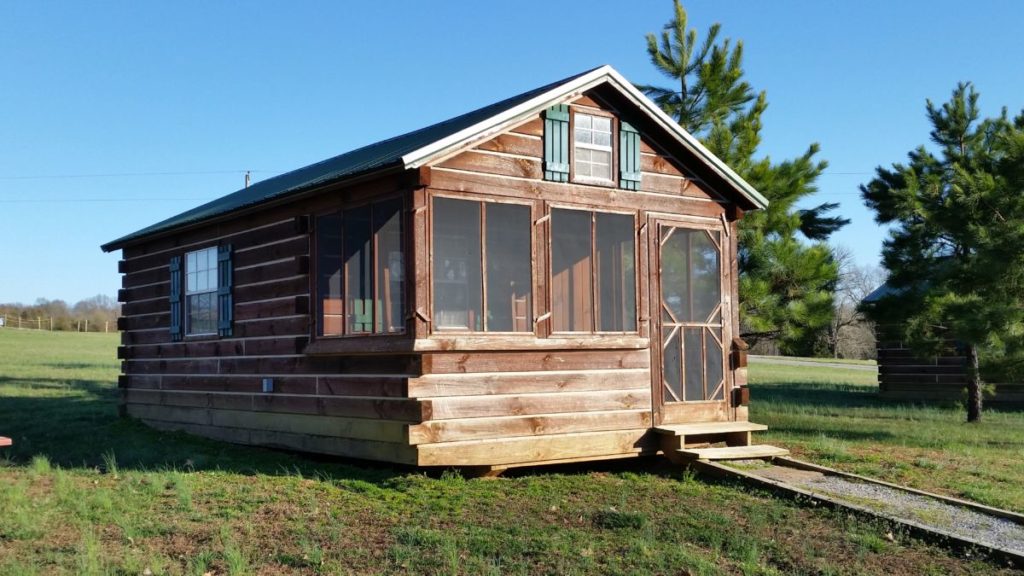 Off-Roading at Williams Hill Pass OHV Park
Williams Hill Pass OHV Park is situated on 225 acres, an ideal location for outdoor activities They offer off-highway vehicle riding opportunities for ATV's, dirt bikes, and side-by-sides. It has forest trails, aggressive trails, children's tracks, a mud pit and they host racing events throughout the entire summer.
Check out a cool video of the trails at Williams Hill Pass and the surrounding area HERE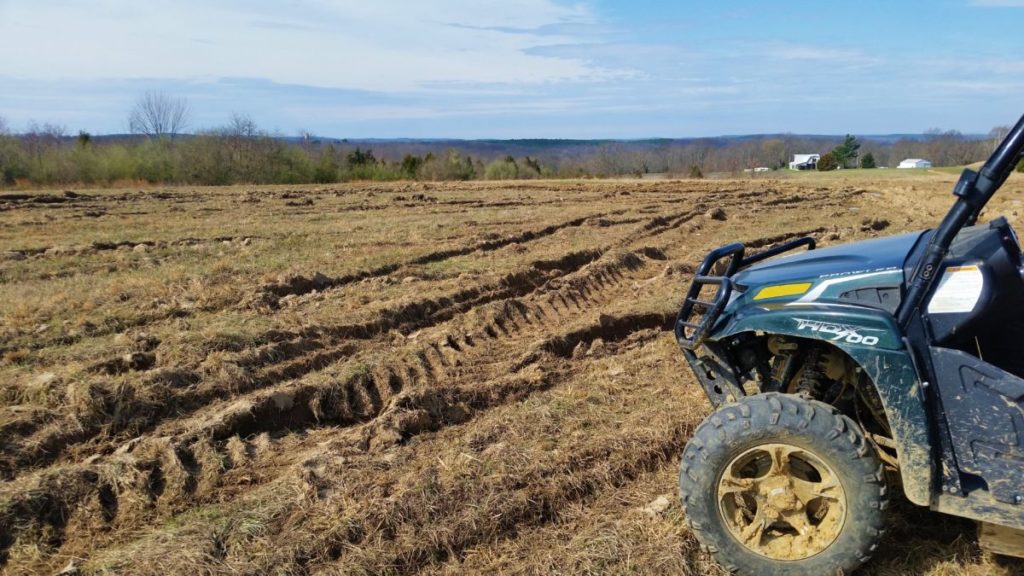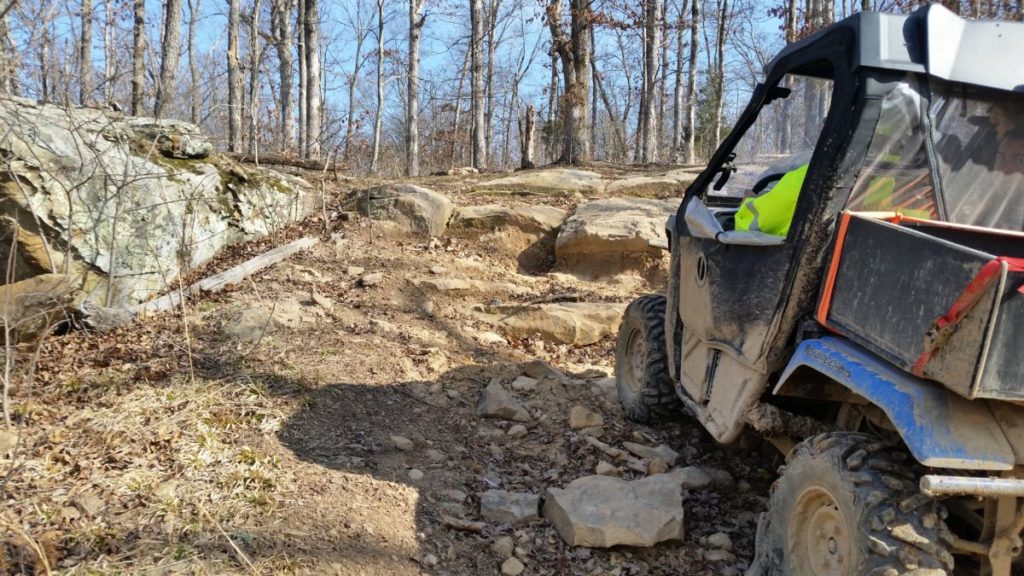 We hopped on a side-by-side with the owner to tour the property and it was so much fun! We zipped through trees, dodged incoming branches, and climbed over rocks. Williams Hill Pass is on a gorgeous piece of property with a gentle waterfall, a tiny cemetery with a tombstone dating back to 1901, wooded trails, and rugged bluffs.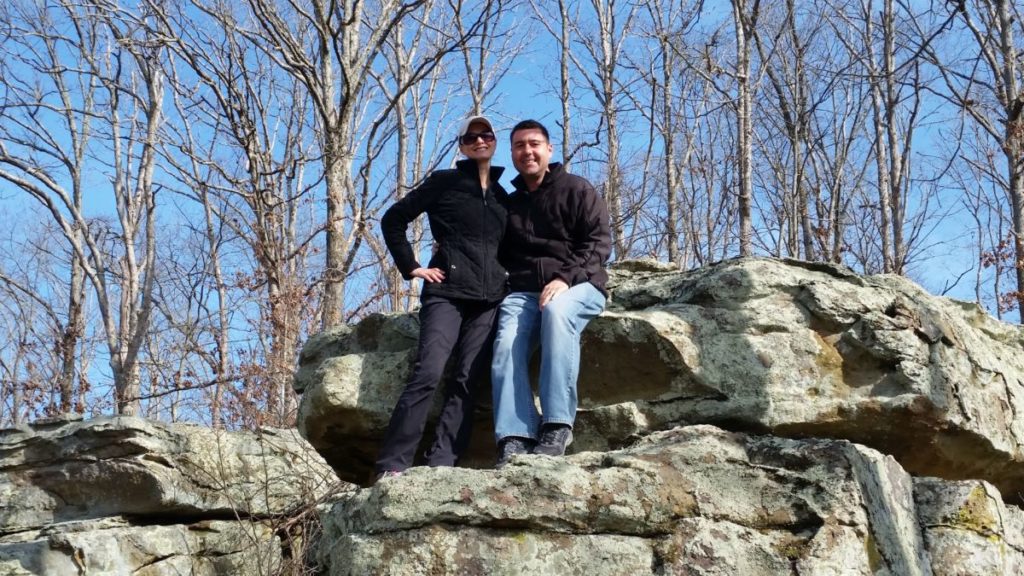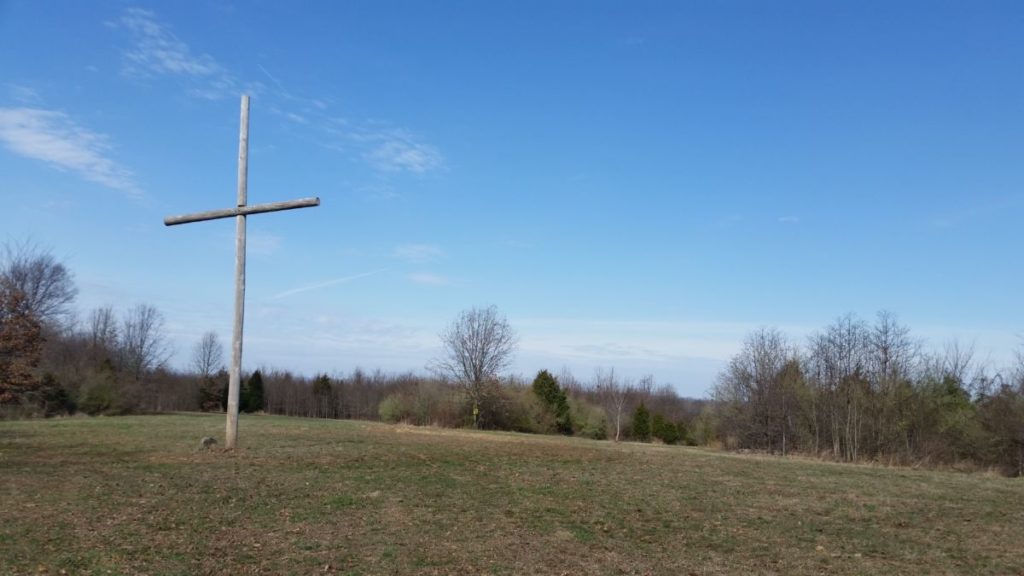 Final Thoughts on Staying in a Cabin
We enjoyed our stay in the cabin at Williams Hill Pass OHV Park. We loved the tranquility of being off the beaten path, the staff is exceptionally friendly and hospitable, and the area is incredibly beautiful. We are already talking about when we can make it back to explore more!
Tips for Staying in any Cabin
Be Prepared. Find out what the cabin is and isn't equipped with. You may need or want to bring:
Your own linens and towels
Silverware, plates, paper towels
Barbecue / kitchen utensils
Tablecloth for picnic table
Wine and/or bottle opener
A fan or white noise maker (can always download a free phone app) if you cannot sleep in silence
Flashlight for walking around at night
Layers of clothing, rain coat, and hiking boots
Bug Spray and sunscreen
Know Before You Go – Visiting Williams Hill Pass
The entrance road is not paved with a relatively steep hill
Firewood available
Convenience store is located minutes away from the campground
OHV vehicles are not available for rent
Ride at your own risk
Williams Hill Pass OHV Park
Address: 1935 Peak Road, Harrisburg, IL
Phone Numbers: 618-252-6978 or 618-525-6061
Email Address: [email protected]
Don't forget to sign up below to follow on our adventures!
*Disclaimer: Thank you Williams Hill Pass and Southernmost Illinois Tourism Board for providing us with lodging for the weekend. All words and opinions, however, are my own.*
Have you ever stayed in a cabin before? What was your experience like? Tell us in the comments below!
Like it? Pin it!