I'm pedaling faster and faster trying to catch up to my husband as the warm air caresses my face. Dense layers of olive-green treetops across the Mississippi River look like one continual blurred cloud as I buzz by. Soaring above us on the other side are the outskirts of St. Paul sitting high on top of limestone bluffs. Even though the city lies along a sharp bend of the river this section doesn't necessarily feel like it, I think, as I look one mile straight ahead.
I love this time of day. And I'm not just feeling that way because of the body buzz I'm sporting from our brewery crawl. Although, I'm sure it helps.
The harsh lighting transforms to a soft glow and the sky turns to an array of pastel colors. Everything seems quieter; a muted version of itself from earlier in the day.
Just as we spot the riverboat and one of America's only floating bed and breakfasts, the lights on the pathway flicker on, guiding us toward the city's skyline.
Other than the few bug desserts that I may or may not have eaten, I admit to myself that this was a good day.
Exploring St. Paul's Beer Scene
In researching things to do in Saint Paul, two particular items kept popping up: biking and breweries. So why not find a way to combine the two and figure out a craft beer bike ride? Nothing beats feeling like you earned a cold beer after sweating a bit!
Hop on two wheels and give this St. Paul brewery crawl a go. And remember, always drink responsibly.
Mississippi Riverfront Trail and West Seventh Breweries
Saint Paul has the longest stretch of Mississippi Riverfront – 26 miles – than any other city from the headwaters down to the Gulf of Mexico. Like many other river towns, the area was once and still is a commercial hub for trading and transportation making it predominately industrial. But the capital city is doing a good job at revitalizing and preserving the waterway as a park with lights, paved trails and picnic tables.
Where to start: Free parking is available in various spots on the trail, the location we chose (pin A) makes the round-trip about eight and half miles long with four brewery detours.
NOTE: We did travel down to Crosby Farm Park but unfortunately they were having issues with flooding. Many of the trails were either closed or impassible. It can be an additional 3 mile or so option to add to your trip once they open back up.
ST. PAUL BREWERY MAP
<
RELATED: DO NOT MISS THESE 5 BEAUTIFUL PLACES IN ST. PAUL
Summit Brewing Company
First up is the trendsetter in the neighborhood, Summit Brewing Company who was brewing beer long before the craft beer scene exploded. "Papa Don't Preach" was playing on the radio and Top Gun dominated the box office in 1986 when Summit opened its doors and spread the love for its flagship beer, Summit Extra Pale Ale. Today, it tops the charts as one of the 50 largest craft brewers in the United States.
Whether you choose to sit at the cafeteria-style benches inside or the bluff-side patio outside, it's clear Summit is a gathering place for friends and co-workers.
The Summit Ratskeller features the breweries entire lineup of beers, plus exclusive ones only available on site or at select places like the Nitro Oatmeal Stout. Served on a nitrogen tap, the frothy dark stout is silky-smooth with hints of coffee and chocolate. It made our list of top ten beers we tried in St. Paul.
Location: 910 Montreal Circle
What to Drink: Nitro Oatmeal Stout and Slugfest Juicy IPA.
Hours: Closed Monday, Tuesday & Wednesday. Open Thursday & Friday 2:00 PM – 9:00 PM, Saturday 12:00 PM – 9:00 PM, Sunday 12:00 PM – 6:00 PM.
Brewery Tour: $5 includes tour plus a flight of four 7-ounce beers.
Weekdays at 3:00 PM, Saturdays at 1:00 PM, 3:00 PM, 5:00 PM, and 7:00 PM, Sundays at 1:00 PM and 3:00 PM.
Clutch Brewing Company
Clutch Brewing Company can be found on the mezzanine level overlooking the food hall at Keg and Case Market. Opened by two friends who used to homebrew, they have some unique options to go with the unique location. From a hoppy cream pale ale to a smoky plum sour with solid IPA choices, you'll be hard-pressed to find a beer you don't like.
Located in an old keg house that dates back to 1855 when it was Schmidt Brewery, take some time to check out this renovated space. The public market is a one-stop-shop that houses local businesses who focus on high quality products. We spotted gourmet cotton candy made from organic cane sugar and plant-based dye and exotic mushrooms being grown right in the store! And that's just a few of the specialty stands.
Location: Inside Upper Level of Keg & Case, 928 7th Street W
What to Drink: Straight 8 American IPA and Outta' Style Cream Ale.
Hours: Closed Mondays. Open Tuesday – Thursday 3:00 PM – 10:00 PM, Friday & Saturday 12:00 PM – 12:00 AM, Sunday 12:00 PM – 10:00 PM.
Brewery Tour: None.
RELATED: FUN-FILLED WEEKEND IN THE TWIN CITIES
Waldmann Brewery
The Waldmann Brewery, previously known as the Stone Saloon, is the oldest commercial building in the Twin Cities. Constructed in the fall of 1857, this drinking establishment existed before the Civil War and before Minnesota officially became a state. Time to have a little history with your beer!
Trying to stay true to its roots, you'll find hand-blown windows, steamboat chairs, whale oil lamps, virgin pinewood floors and period photographs in the historic German saloon now turned restaurant. And nothing says German tradition like pretzels, brats, and lagers!
Location: 445 Smith Avenue North
What to Drink: Pilsener and Dunkel.
Hours: Closed Mondays. Tuesday – Thursday 12:00 PM – 10:00 PM, Friday & Saturday 12:00 PM – 11:00 PM, Sunday 12:00 PM – 10:00 PM.
Brewery Tour: None.
READ NEXT: ANOTHER GREAT MIDWEST CITY FOR BREWERIES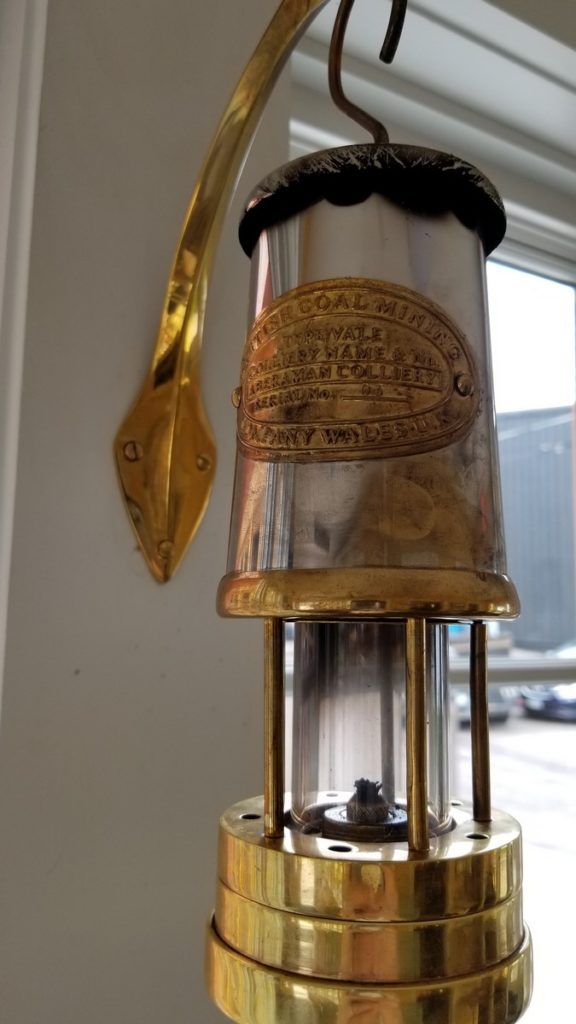 Bad Weather Brewing Company
For overall experience, Bad Weather Brewing Company wins as our favorite of all the St. Paul breweries we visited. You'll find a handcrafted portfolio of various beers from light and sour to dark and hoppy at this thunderous taproom. And to keep with the seasons, the lineup is constantly changing with new additions.
Owners Joe Giambruno and Zac Carpenter used to homebrew outdoors, hence the name of the brewery and beer names like Windvane and Clouds of Chaos.
Location: 414 7th Street
What to Drink: The Hopcromancer and Coffee Ominous.
Hours: Monday – Thursday 3:00 PM – 10:00 PM, Friday 3:00 PM – 12:00 AM, Saturday 12:00 PM – 12:00 AM, Sunday 3:00 PM – 9:00 PM.
Brewery Tour: None.
What are your favorite things to do in St. Paul? Ever take advantage of the bike trails? Tell us in the comments below!
*Disclaimer: We were provided lodging by Visit Saint Paul during our stay. All thoughts, opinions, and experiences expressed, however, are my own.*
Please Take a Moment & Share on Pinterest!