We are on a mission. I'm talking following forecasts, checking feeds, stalking websites, and scouring the land to find the beautiful colors of autumn in Pennsylvania. It's fall foliage Poconos edition.
"Turn, turn!" I scream as the car screeches. "I think I see some color down there!"
This year we head out for a Pocono Mountains fall road trip. The region is home to 127 varieties of trees, shrubs and plants, and covers a wide area with zones in the north, central and south sections of Pennsylvania.
The odds are in our favor that we will see some color here in Pennsylvania. So how did we research where to find said color? Our tips are versatile and can help you find what you're looking for on any getaway!
1. Start with the Visitors Bureau Website
Always start with the Visitors Bureau in any area. During the fall season, The Pocono Mountains Visitors Bureau website, publishes a fall foliage forecast every Thursday through the end of October.
It is broken up by area and reports on the types of trees that are changing and what color they produce, what percentage toward peak, specific locations to see good color for that area and a projected date for peak season.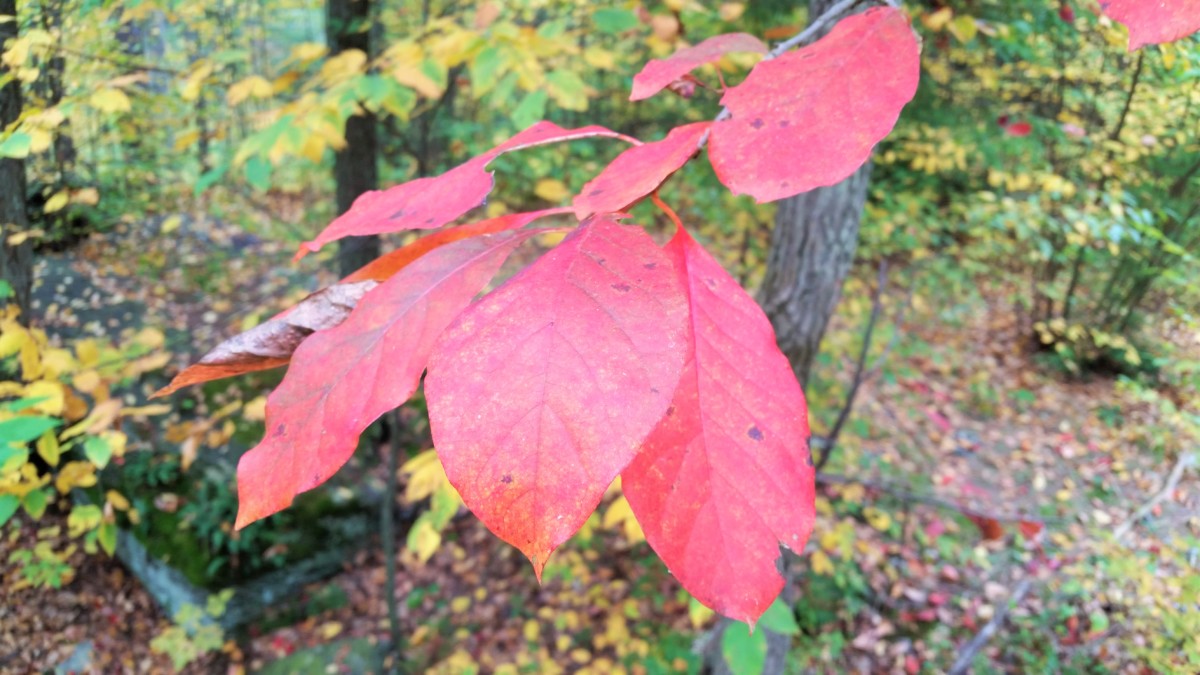 The Bureau also has live webcams set up all over the Poconos. If you are searching for more ideas of where to go or want to see specifically what colors are on display, take a look at the live feed.
Tip: It's live so don't do your research at night!
READ NEXT: 4 AWESOME OUTDOOR ADVENTURES IN THE POCONOS
2. Search Instagram – #PoconoMtns
I will let you in on a little secret of mine. I use Instagram for researching things to see and do when we visit new places. I usually find off the beaten path places, new ones that are gaining momentum or long-time staples that are worthwhile.
It's nice to get a local's perspective on where to go and what to experience. A simple search of the location, #poconos, led me to other popular hashtags for the area like #poconomtns, #poconomountains, #pastateparks, and #fallinpa. While searching through the photos, I found a few places to visit that I did not have on our original itinerary.
3. Check Facebook
Once you have a few places in mind, don't forget to check Facebook. Most businesses and/or places share pictures, events, festivals and other local places to visit.
Tip: You can use hashtags to search Facebook too, but it usually spits out tons of unrelated posts. In the search box type in two hashtags so it brings up more relevant information like #poconomtns and #fallfoliage.
4. Drive and Drive Some More
You won't find information on every pretty road or picturesque view online. So, get outside and start exploring.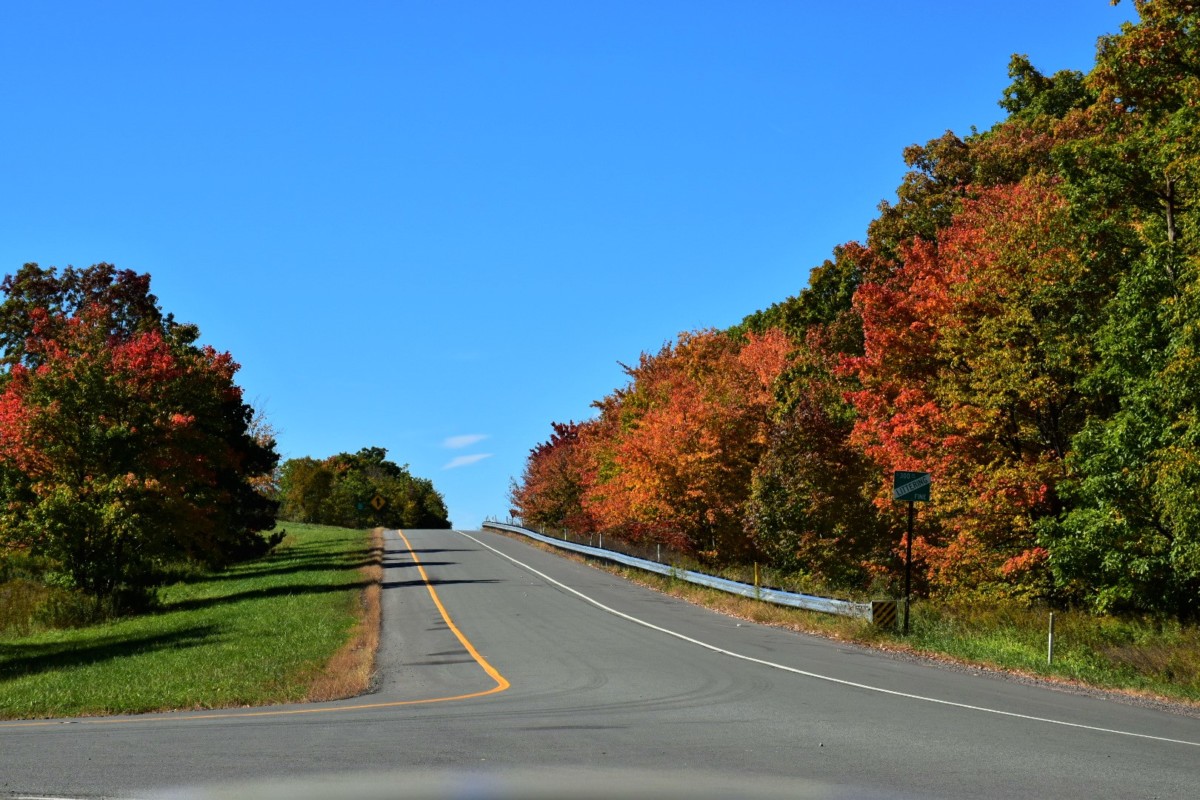 Even though we were a little early for peak, we managed to find some color on our quest. Take a Poconos fall foliage tour with us below!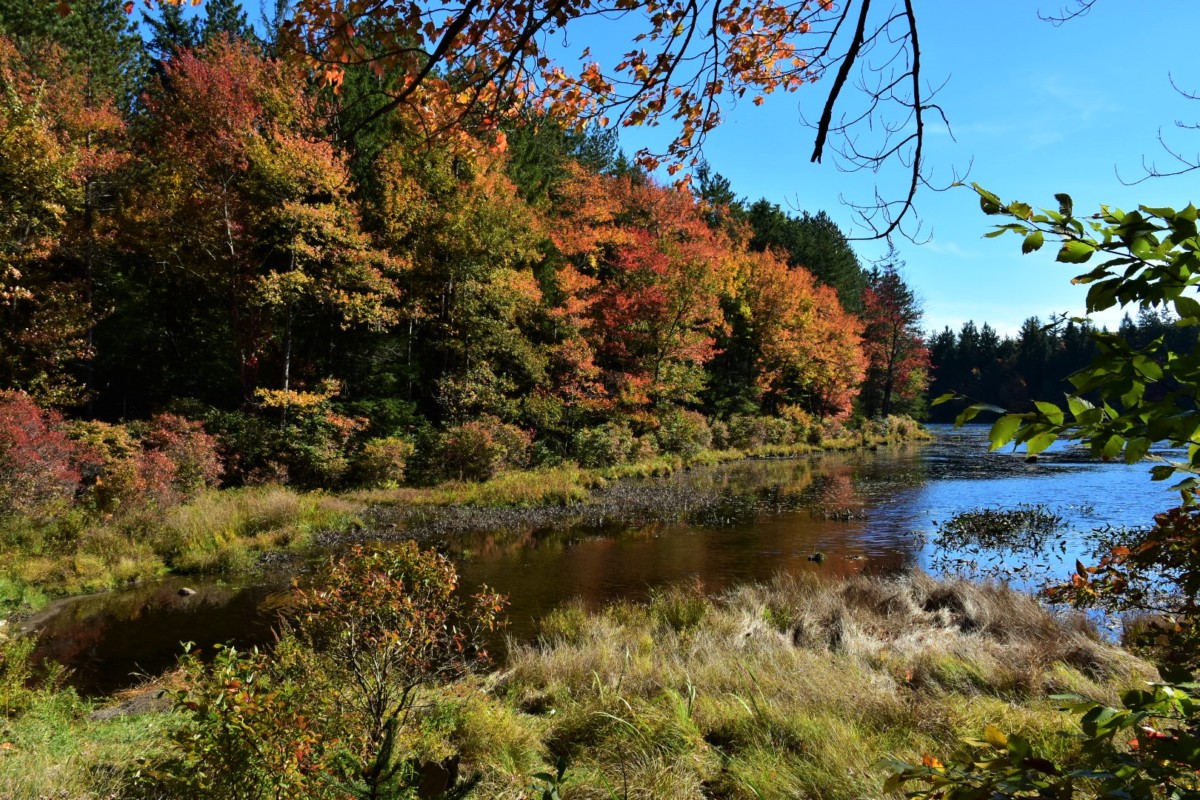 Don't forget to sign up below to be the first to know when a new post comes out so you can follow along on our adventures!
Have you experienced fall foliage Poconos? If not, where is your favorite fall destination?
Like it? Pin it!