SUMMER ROAD TRIP, DAYS 62 – 70
Most people think of Colorado as a winter destination for skiing or snowboarding, but we found summer is a great time of year to visit. The temperature is mild, the flowers are blooming and there's a long list of things to do! On week nine of our road trip, we met up with family for some rest and relaxation in central Colorado.
Colorado Summer Family Fun – 6 Things to Do
1. Climb a Mountain… without the Effort and Sweat
During the summer, many of the chairlifts are still operating. Instead of heading up with skis, take a camera and enjoy the views. We visited Copper Mountain and with a $12 purchase in the Copper Village, the ride is free. We bought some hiking socks and enjoyed a few drinks before gliding up.
2. Take a Thrilling Scenic Drive
What is more exhilarating than climbing up to 12,095 feet to meet the almighty mountains eye to eye? Independence Pass is one of the highest paved roads in the state and it was an exciting and beautiful ride to the top.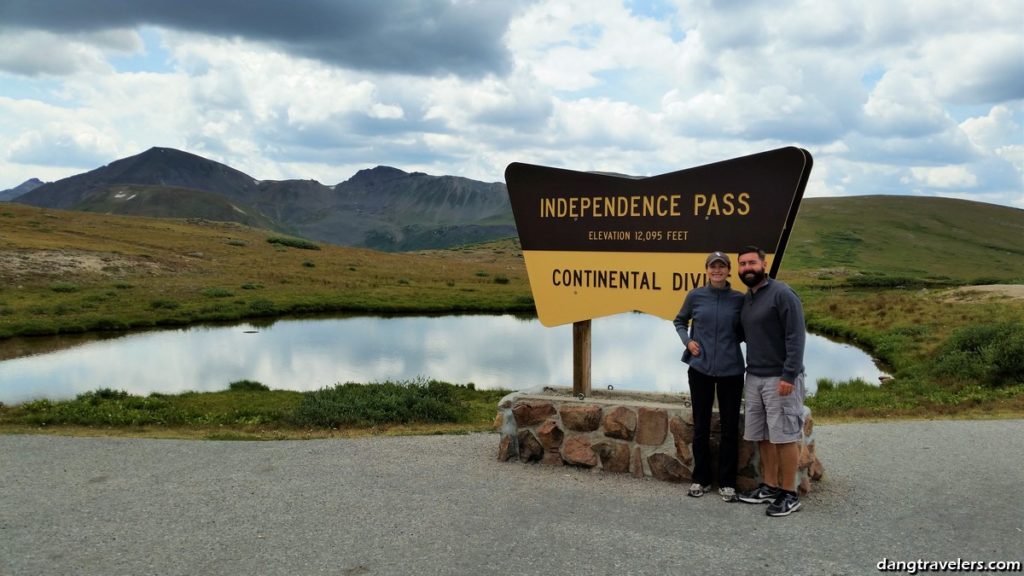 3. Visit a Delightful Small Town
You can take your pick of charming towns complete with eclectic stores, adorable villages, and unique restaurants. Minturn, Aspen, Glenwood Springs, and Vail were just a few we explored.
4. Get your Heart Pumping on a Hike
Central Colorado is home to rocky mountains and crisp air. A perfect combination for a hike! We've been on the road for a while and have been hiking a ton so I thought I had my trail legs. Then we get to Colorado and all of a sudden a walk around a fairly level lake seems to be a challenge. Be aware flatlanders, it takes time to get used to the change in altitude. Vail sits at over 8,000 feet in elevation and it can affect people differently.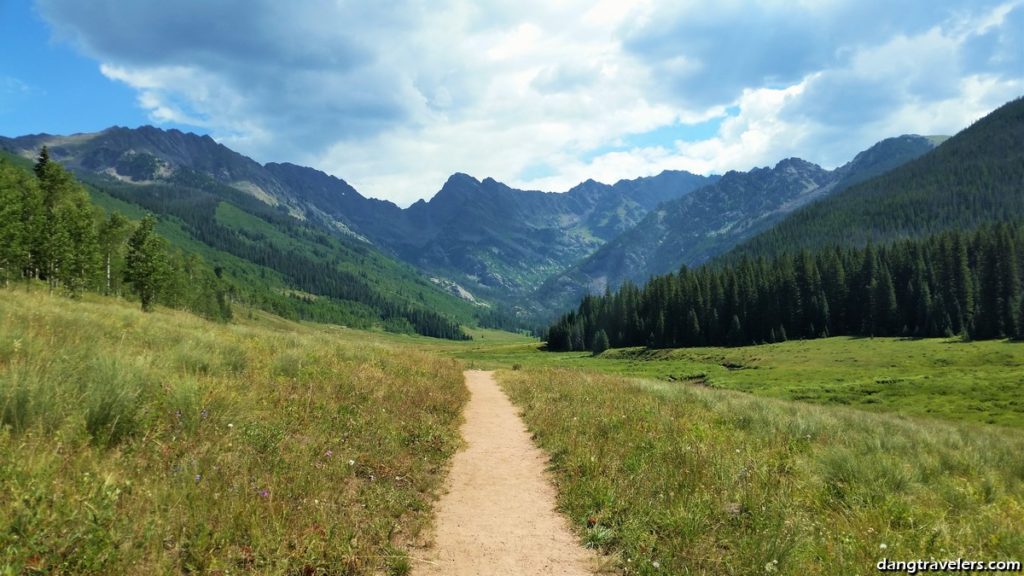 5. Indulge Your Inner Cowboy/girl with a Horseback Ride
Even though I came to the conclusion that my calling is not to be a cowgirl, I had a blast riding my calm and collected buddy for the day. With the name like Hatchet, I didn't have high hopes. We saddled up on a half day ride with A.J. Brink Outfitters at Sweetwater Lake Resort and reached amazing views on our trip.
6. Soak in a Hot Spring
I know what you are thinking, "It's summer, why would you go to a hot spring?" Mountains equal moody temps, no matter the season. After a half day of horseback riding, we rested our sore knees and behinds at Glenwood Hot Springs. It is the world's largest known outdoor thermal pool.
Know Before You Go
Copper Mountain American Eagle Lift:

Open June 10th – September 11th
10 am – 4 pm daily

A.J. Brink Outfitters

3406 Sweetwater Road, Gypsum, CO 81637
8am – 8pm Memorial Weekend through mid November
970-524-7344

Piney River Ranch

700 Red Sandstone Road, Vail, CO 81658

Glenwood Hot Springs, Glenwood Springs

401 N. River Street
Pool Hours: 7:30 am – 10 pm (Memorial Day – Labor Day), 9 am – 10 pm (rest of the year)
And so our epic 80 day summer road trip continues – 12 U.S. states, 2 Canadian province and 13 national parks. For the upcoming months, I will be sharing with you our highlights, lowlights, adventures, favorite spots, best tips and our thoughts on three months of road tripping and living in a pop up. I'll try to answer any and all of your questions too! You can also follow our journey via Facebook, Twitter or Instagram.


Miles Driven: 400


Total Road Trip Miles Driven: 9,468

Average Gas Price per Gallon: $2.46

If you would like to see our full itinerary, start at the beginning here. And Start at Day One here.

Don't forget to sign up below to be the first to know when a new post comes out so you can follow along on our adventures!
Next: Rocky Mountain National Park

Like it? Pin It!