Summer Road Trip, Day 61
It's one of the most iconic chick flicks of the 90's: two BFF's, the open road, a murder, a police chase and a plunge off a cliff at the Grand Canyon. Or was it? Nope, the powerful ending scene in Thelma and Louise wasn't filmed at the national park as the movie leads you to believe. It wasn't even in Arizona. The dramatic cliff dive off the precipice was filmed in Utah at the Dead Horse Point State Park. Who knew? With only 30 miles from Moab, we had to check it out.

Dead Horse Point State Park Visit
Soaring 2,000 feet above the Colorado River, the Dead Horse Point State Park is a must-stop in the area. It is a small park with only seven miles of hiking along the rim rock for panoramic views. The trails are easy walking along the rocks and lead to nine different overlooks of the monstrous canyon below.

Mountain Biking
If interested in biking, the Intrepid Trail within Dead Horse Point State Park has 16.6 miles of moderate to intermediate non-motorized single track trails.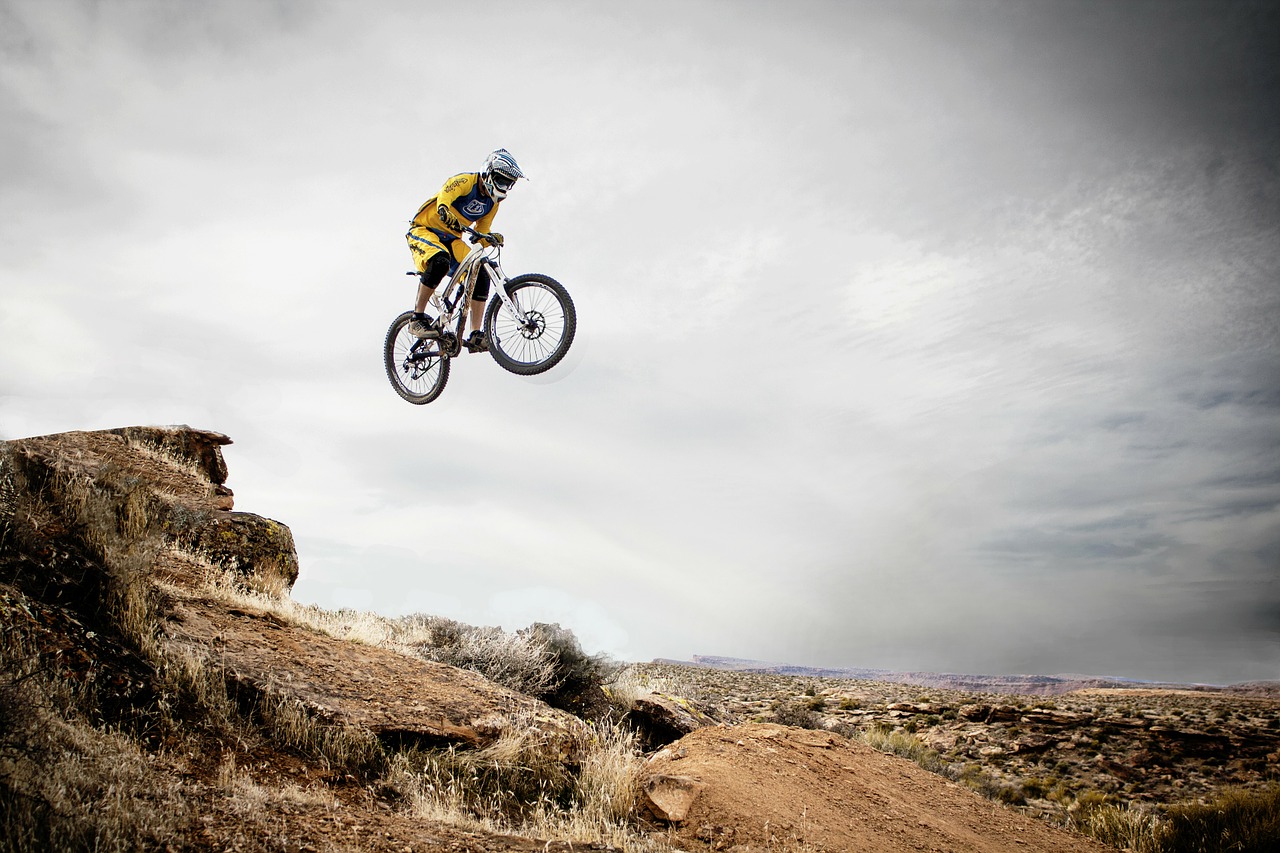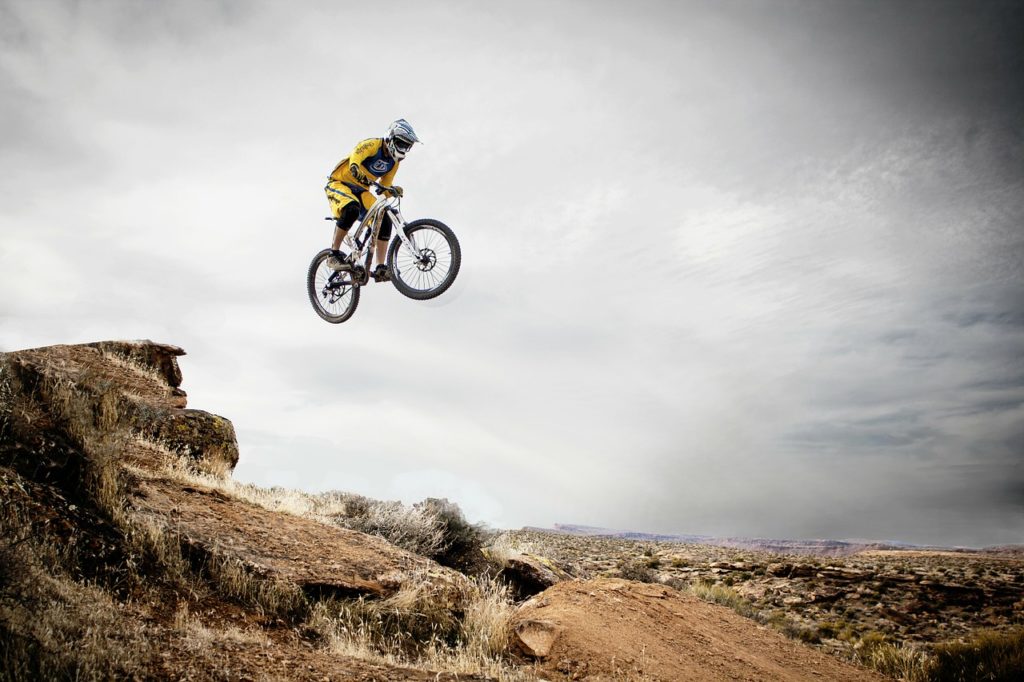 Lodging Inside the Park
Kayenta Campground within the park, offers 21 sites with electrical hookups, tent pads, sheltered tables and charcoal grill. No showers and limited water.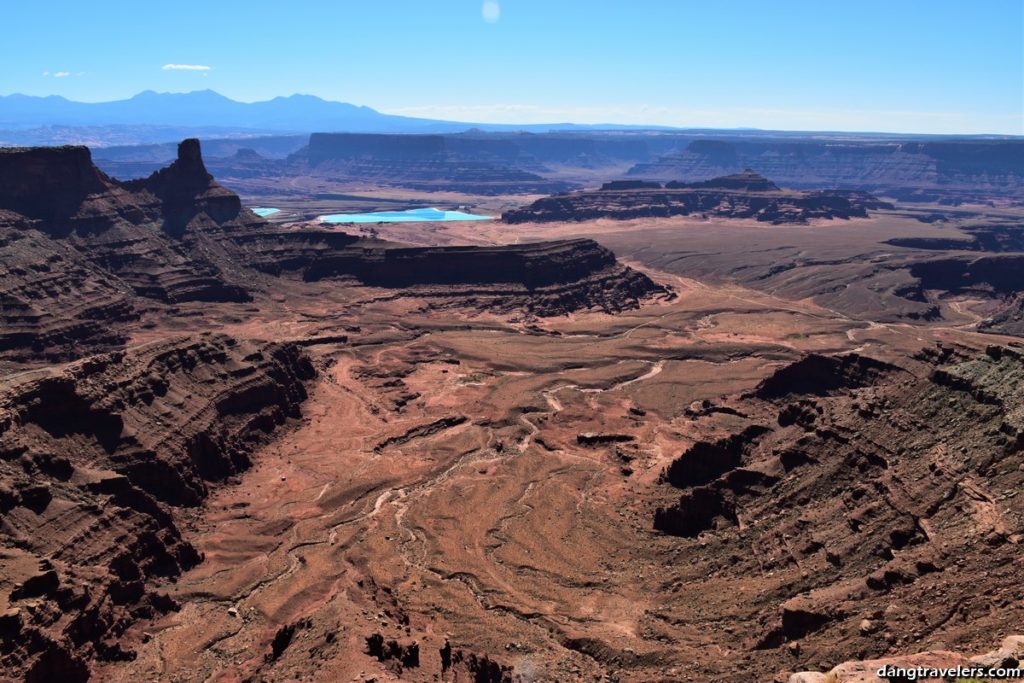 Lodging Outside the Park
Home base for the week is Canyonlands RV Resort & Campground in the town of Moab, only 3.5 hours from Salt Lake City and 90 minutes from Grand Junction. The town is in an ideal location: 5.5 miles south of the entrance to Arches National Park, 30 miles northeast of Dead Horse Point State Park, 32 miles northeast of Island in the Sky Visitor Center in Canyonlands National Park, and 76 miles east of the entrance to Needles District, Canyonlands National Park.
Moab is a gateway to a playground for the adventurous: hiking, four-wheel drive excursions, white-water rafting, canoeing, biking, and horseback riding. It has many lodging options including hotels, motels, resorts, B&B's and campgrounds.
Know Before You Go
$10 per car, $5 per motorcycle & seniors (62+), $2 per person on foot/bike.
Park is open year round.
Park hours 6:00 am – 10:00 pm
Visitor Center open 8:00 am – 6:00 pm (March 15 – mid-October), 9:00 am – 5:00 pm (mid-October – March 15. Closed Thanksgiving, Christmas Day, and New Years Day.
Potable Water available at Visitor Center Only.
The Pony Expresso Coffee Shop (9:00 am – 5:00 pm) just outside the Visitor Center serves coffee, espresso, hot chocolate, sandwiches, wraps and smoothies.
Stay hydrated, bring and drink plenty of water throughout the day.
And so our epic 80 day summer road trip continues – 12 U.S. states, 2 Canadian province and 13 national parks. For the upcoming months, I will be sharing with you our highlights, lowlights, adventures, favorite spots, best tips and our thoughts on three months of road tripping and living in a pop up. I'll try to answer any and all of your questions too! You can also follow our journey via Facebook, Twitter or Instagram.


Miles Driven: 61


Total Road Trip Miles Driven: 9,068


Average Gas Price per Gallon: $2.29


Current State: Utah


All States Visited: Wisconsin, Minnesota, South Dakota, Wyoming, Montana, British Columbia & Alberta Provinces, Washington, Oregon, Idaho


If you would like to see our full itinerary, start at the beginning here. And Start at Day One here.

Don't forget to sign up below to be the first to know when a new post comes out so you can follow along on our adventures!
Next: R&R in Colorado

Like it? Pin It!