Schnebly Redland's Winery & Brewery is a little slice of man-made paradise in southern Florida. It is located an hour south of Miami in the city of Homestead. A short distance away from the Everglades, it is considered the southernmost winery in the United States.
A bamboo-lined walkway guided us through an enchanting path, covered by a thatched roof and adorned with lush vegetation. It felt like we stepped out of the gravel parking lot into a Polynesian utopia. I half expected to be welcomed by a hula girl to usher us in.
A few delicate waterfalls trickled into a small pond spotted with koi fish, creating a peaceful ambiance. I couldn't help but wonder if we were in the right place. It did not seem like a typical winery setting at all. But hey, we are in Florida so what do I know about wineries here?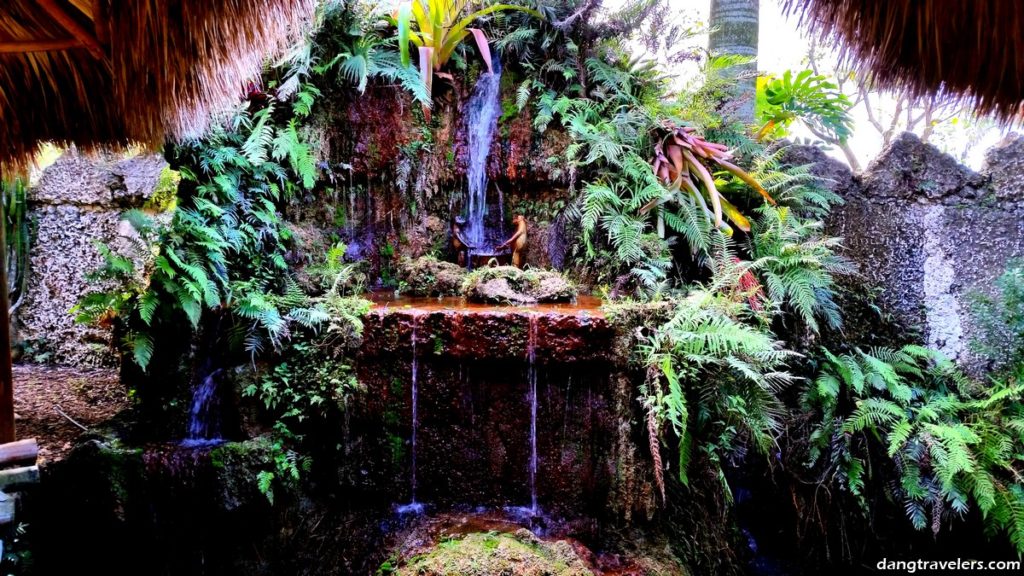 We continued on the path which led us to a big open area with picnic tables surrounded by palm trees. It was here we found the tasting room. Once we walked in, we realized we came in the back way (side way?), not sure if we were supposed to park in the area we did. We didn't care because it made for an interesting introduction. We arrived right before opening on a weekday so the grounds were quiet and we had the place to ourselves as we wandered around wondering if we were trespassing.
Miami Brewery
We were ecstatic about the beautiful setting, but those feelings were kicked up a notch when we found out the winery also had a brewery! A perfect pairing for us as I indulged in the wine tasting and the husband had the beer lineup.
The Tastings
I have to admit, the wine tasting is more expensive than we are used to at $11.95 for five wine samples. It includes the etched Schnebly wine glass as a souvenir and your ticket to any additional tastings in the future for half price. There are two tastings to choose from: the Ultimate or Special. I chose the ultimate since there are more wine options in that group.
The wine is not your typical made-from-grapes wine, Schnebly Redland's Winery creates their wine with other exotic fruits like avocado and guava. Avocado wine? I was not sure what to expect, but the wine was tasty.
In the end, we decided for the atmosphere and quality it was well worth the price. Read below for more details and tips for your visit!
Schnebly Redland's Winery – The Details
Schnebly Redland's Winery
30205 SW 217 Avenue
Homestead, FL 33030
(305) 242-1224
Winery & Brewery Hours of Operation

Monday – Thursday: 10:00am – 5:00pm
Fridays 10:00am – 11:00pm *Cover charge to attend nighttime event
Saturday: 10:00am – 11:00pm *Cover charge to attend nighttime event
Sunday: 12:00pm – 6:00pm
Tours are available on weekends for $7 a person.
*Tip: Don't forget to check Groupon and LivingSocial for deals*
Looking for more tips on travel to Florida?
Check out these posts:
Plan Your Trip to Florida
We have been budget traveling for over ten years and love finding deals. Here are a few websites that we use consistently to save money and time booking accommodations, flights and car rental.
Accommodation
Flights
Car Rental
Have you been to Schnebly Redland's Winery? If not, what's your favorite winery? Tell us in the comments section!
Like it? Pin it!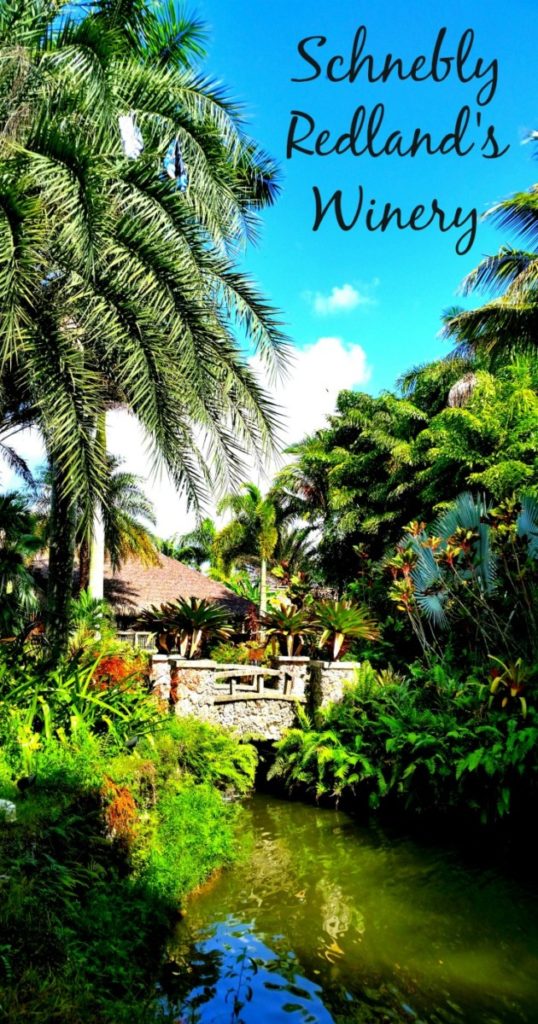 17 Ave, Homestead FL, 33030