Sanibel Island, you stole our hearts.
Hi, my name is Angela and I am an addict. I can't seem to get enough. The more I have, the more I want.
Time does not exist. One hour slips away in an instant within the black hole it creates. I don't realize how much time has passed until my body becomes weary.
I'm not sure why, but it makes me feel so happy and content; my cheeks hurt from smiling so much. Once I finally lift my head up, I notice I've wandered a few miles from the beginning of my journey. Every step, hoping to stumble on a rare and one-of-a-kind buried treasure.
Each day I tell myself I had enough, but I couldn't stop. I am addicted to shelling and I am not afraid to admit it!

She Sells Seashells by the Seashore
Remember that tongue twister? I kept repeating it to myself the entire time we were wandering along the shore picking up shell after shell. It is pure enjoyment finding the perfect one. How rare is it to discover an unbroken, flawless companion of the sea? I thought, pretty uncommon until I went to Sanibel Island!
Sanibel tops many lists as the world's best place for shelling. Its orientation lies east and west instead of north and south like most islands and the Gulf Stream flows to the north, giving it the ultimate position to hoard the trove of seashells that wash up on shore.
The barrier island is also on an underwater shelf, known as the Sanibel stoop, which provides a gradual slope that allows the shells to hit the beach unharmed. You can find conchs, starfish, sand dollars, coquinas, tulips, scallops, and clams among hundreds of others. To say walking along the water in search of the perfect shell is pure tranquility, would be an understatement.
RELATED: THE BEST BEACH QUOTES AND CAPTIONS FOR INSTAGRAM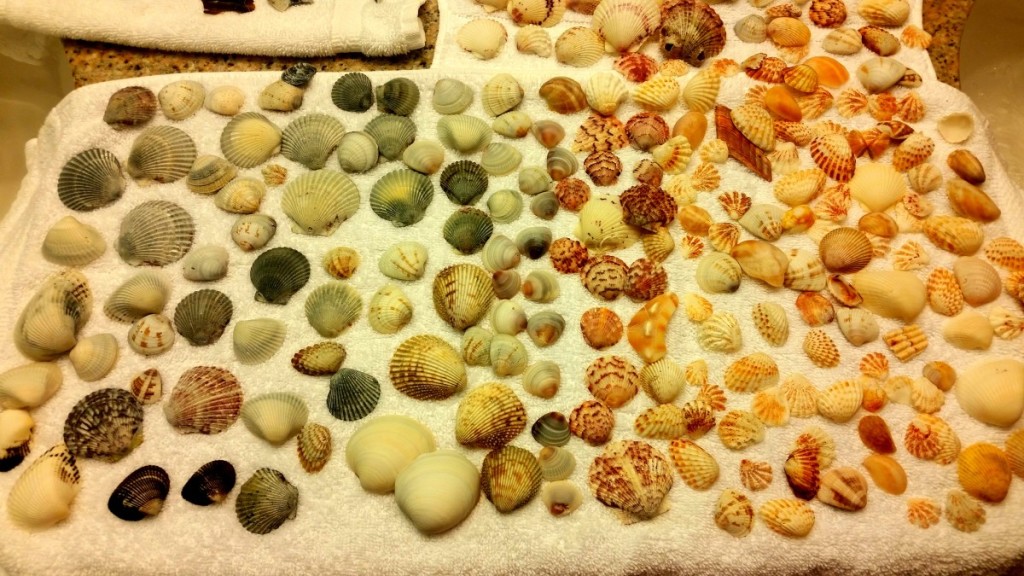 Island Biking
The shells weren't the only reason we fell for Sanibel. The island is covered with over 25 miles of bike trails.
It is a great way to get exercise, avoid parking fees, and get better views of the luxurious mansions that line the coast. All the paths are paved, smooth, and flat which makes for an effortless ride.
Glorious Sunrises and Sunsets
We woke up early to catch a glimpse of the sunrise over Fort Myers Beach. We weren't the only ones. There were a few others who were out and about already, shelling while the magnificent sun made its first appearance for the day.
Make sure to pack a lightweight beach chair to guarantee a comfy spot to catch the views!
We didn't necessarily want the day to end, but we looked forward to what spectacular sight the sunset would bring. The last night, playful dolphins were out in the distance swimming and jumping while seabirds hovered over the water. It was an enchanting sight.
Loyalty Points for Lodging
Staying on Sanibel Island is not the cheapest option in Florida so we were ecstatic to find a hotel we could book with loyalty points. Holiday Inn Sanibel Island Resort is perfect: private beach access, free parking, outdoor pool, complimentary beach cabanas and chairs, poolside Tiki bar, and on-site dining. We loved the vibrant tropical décor, not like a typical Holiday Inn.
The hotel is extremely accommodating regarding shell collecting. When we checked in at the front desk, we received a porous bag for shells. A cleaning station is positioned behind the beach bar for washing our finds of the day. The window ledge outside our hotel room provided a great spot to dry our sand dollars. The hotel also offers bike rentals. We were on a road trip so we had our bikes along with us, but if you fly to the area it is a nice option to have right at the hotel.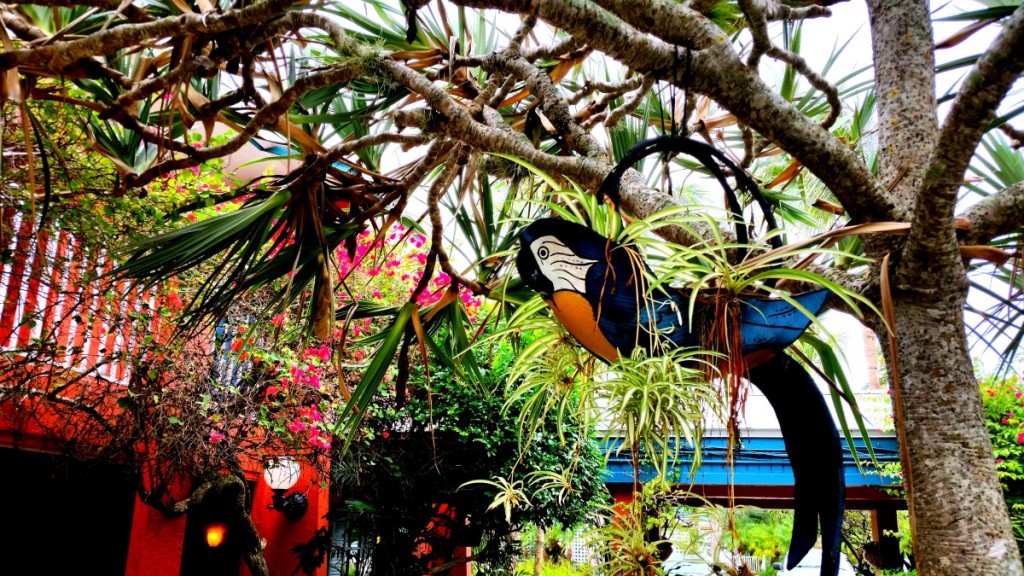 Nature at your Fingertips
The J.N. Ding Darling National Wildlife Refuge covers half of the island and provides a sanctuary for countless birds, alligators, and crocodiles.
You can hike, bike, or drive through the refuge at $5 per vehicle or $1 per hiker or biker (under 15 free and National Park Pass works for free entry).
If you like nature, another area just two hours away with a beautiful preserve is Bradenton Florida.
Whatever you plan to do, my advice is to bring and wear BUG SPRAY. The no-see-ums can be annoying when walking around. The refuge is a fascinating place to get in touch with nature on the island.
Quiet Escape
We were on the tail end of our two-month adventure. We had been meeting up with friends and overindulging in food and drinks so it was the nice quiet break we needed.
One thing we learned from our first long-term trip is that you cannot act like you are on vacation the entire time. Even though it's exciting to be in a new place, your body needs rest just like at home. Sanibel Island provided a much-needed few days of relaxation and rejuvenation.
Shell Collecting Tips
Location: The Gulf side from the Lighthouse to North Captiva provides outstanding areas to shell.
Best Times: Low tide and after storms, check the tide charts here. Get out before dawn to beat the other shellers, but also before the tide pulls some of the best shells back into the ocean.
Tools: Flashlight, bleach, bag or bucket
Cleaning: Combine 50/50 cold or room temperature water and bleach in a bowl. Soak for a few hours (time depends on how dirty and the size of the shell) then rinse with clean water.
Polish: To bring out the rich color, gently polish clean and dried shells with a soft cloth and a few drops of baby oil.
Shipping: If you fly and are limited on space in your baggage, you can always ship your shells home from one of the post offices on the island.
Looking for more tips on travel to Florida?
Check out these posts:
Plan Your Trip to Florida
We have been budget-traveling for over ten years and love finding deals. Here are a few websites that we use consistently to save money and time booking accommodations, flights and car rental.
Accommodation
Flights
Car Rental
We fell in love with Sanibel Island for so many reasons. Have you ever been? What is your favorite island in Florida? Tell us in the comments.
Like it? Pin it!