SUMMER ROAD TRIP, DAYS 39 – 42
We are back in the good ol' US of A! We arrived in Washington State and have been wandering around North Cascades Scenic Highway and National Park. We found an awesome brewery, an endearing Old West town, a winery with an amazing view, and adventured on one of the best hikes we've taken the entire trip!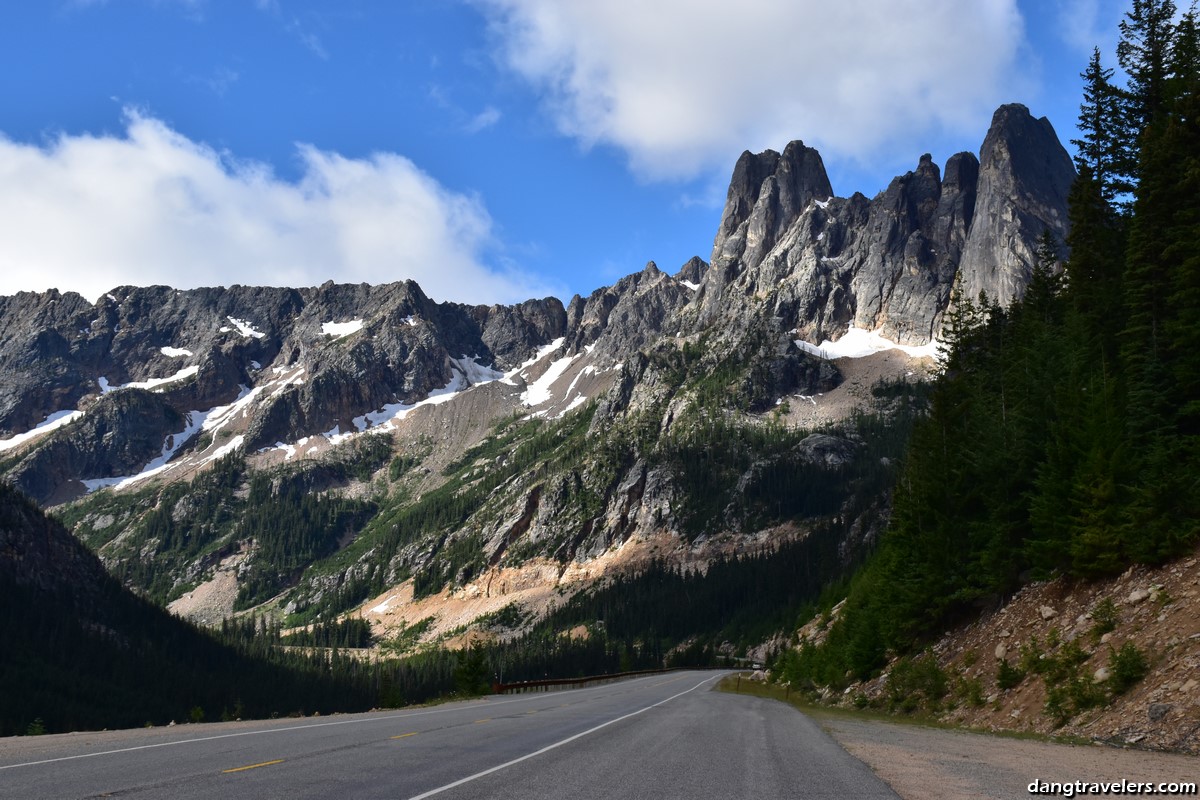 Route from Jasper National Park to North Cascades
We drove roughly 280 miles from Jasper National Park to Kamloops for an overnight before heading to Washington. We stayed at Days Inn which had free Wi-Fi and hot breakfast. I was in heaven. The next day we drove over the border past flourishing vineyards, orchards and many fruit stands to Winthrop.

Stepping Back in Time in the Town of Winthrop
What a pleasant surprise Winthrop was. We booked our campground here because of the proximity to the North Cascades National Park and had no idea the town had such character!
A man named Otto Wagner had a dream of restoring Winthrop back to the original booming mining town of the 1890s. That dream was accomplished in the 1970s with wooden boardwalks and old-fashioned building facades. This is what I expected Deadwood, South Dakota to look like…
Old Schoolhouse Brewery in Winthrop
The Old Schoolhouse Brewery has it all: good beer, outdoor patio (on a river), live music, friendly staff and tasty pub food. It's a must-do in Winthrop even if you do not enjoy craft beer. It's a lively atmosphere that attracts locals and tourists alike.

Heather-Maple Pass Loop in North Cascades
The Maple Pass Loop hike is one of the best hikes we've taken to date on our road trip. It's a 7-mile loop with a 2,100-foot elevation gain. If you visit North Cascade National Park, put this on your list of must-do hikes.
We recommend going counterclockwise and you will be rewarded with unrelenting beauty along the entire route. At 6,995 feet high, Maple Pass positions you smack dab in the middle of dramatic 360-degree views of the surrounding Cascade Mountains.

Lake Chelan and Benson Vineyards Winery
South of Winthrop, along Hwy 97 is the recreational Lake Chelan. The area is dotted with orchards, wineries, restaurants and hotels. We were in search of a vineyard with the best views. I'd say we found it at Benson Vineyards Winery in Manson!
North Cascades Scenic Byway Drive
We were greeted to the Cascades with local farms, lovely overlooks, soaring mountains, and glowing blue lakes. The east section more impressive than the west, Winthrop was a great base for driving the northern section of the Cascade Loop.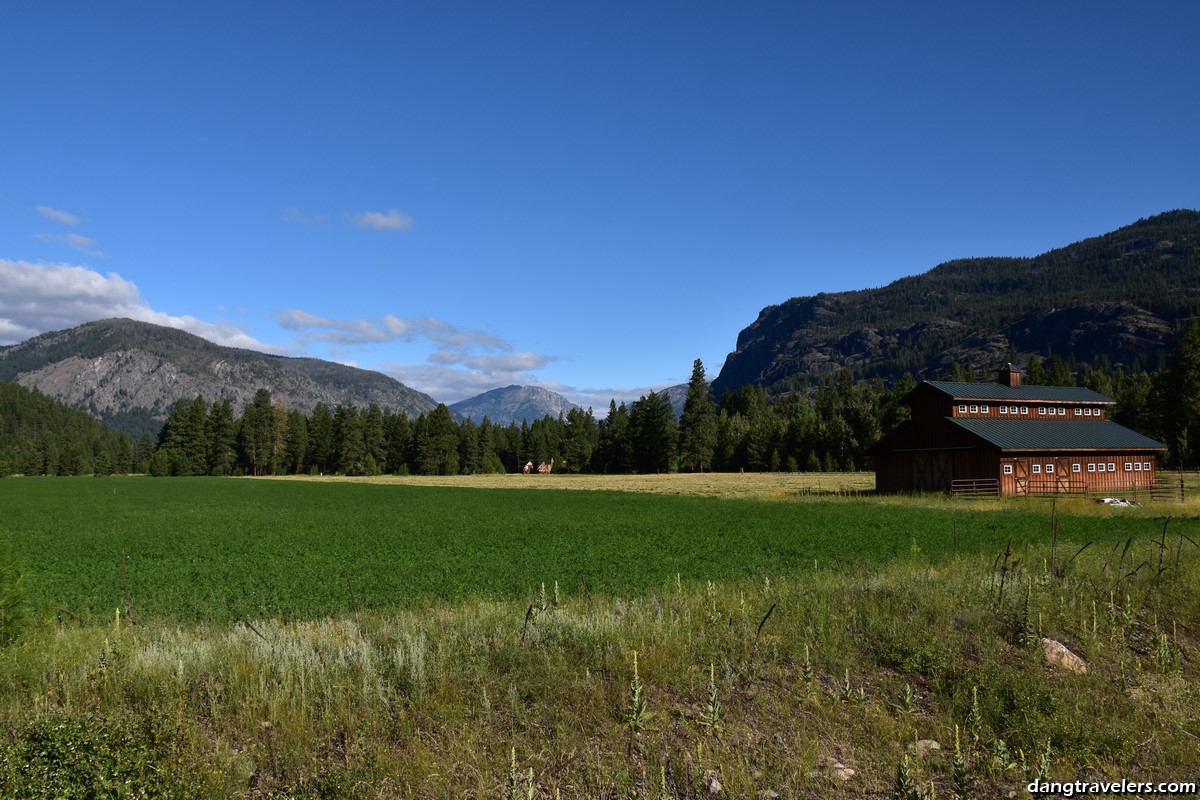 And so our epic 80 day summer road trip continues – 13 U.S. states, 2 Canadian provinces and 13 national parks. You can also follow our journey via Facebook, Twitter or Instagram.
Miles Driven: 675, Total Road Trip Miles Driven: 6,805, Average Gas Price per Gallon: $2.72
Don't forget to sign up below to be the first to know when a new post comes out so you can follow along on our adventures!
Next: Adorable German Town of Leavenworth

We loved exploring North Cascades Scenic Byway! What's your favorite scenic drive?
Like it? Pin It!