SUMMER ROAD TRIP, DAY 43
How many times can you say that the minute you stepped into a town, it brought a smile to your face? I'm talking a grin from ear to ear at each new revelation as you walked down the street. For me, it's only been a handful of times and one of them was entering the town of Leavenworth, Washington.
Capturing the Spirit of Old World Charm
Leavenworth is a quaint village cradled by the Cascade Mountain Range. It is located on the southern section of the Cascade Loop Scenic Byway in central Washington. The almost abandoned logging town was revitalized and redefined in the 1960's to the Bavarian themed town it is today.
It is saturated with old world charm from the overflowing flower baskets to the darling alpine-influenced architecture. The town prides itself on a true Bavarian experience from culture to culinary treats. We took a walking tour of town then couldn't wait to dig in to some traditional German fare.

First Taste of Germany at München Haus
It's the beginning of three days here in Leavenworth so we decided to hit the ground running. Beer flows, sausages sizzle and mustard is the talk of the outdoor beer garden at München Haus. Pick up your naked brat and dress it up with whatever you please: relish, apple cider sauerkraut, one of the specialty mustards or all of the above. There are no rules. Why not try 10 different mustards on one sausage!
This slideshow requires JavaScript.
"Eating and drinking keeps body and soul together" ~an old Bavarian saying
We washed our brats and potato salad down with locally crafted beers from Icicle Brewing Company. The subtle and smooth Colchuck Raspberry Wheat is the perfect summer beer. Bootjack IPA, the gold medal winner at Washington Beer Awards last year, was another favorite.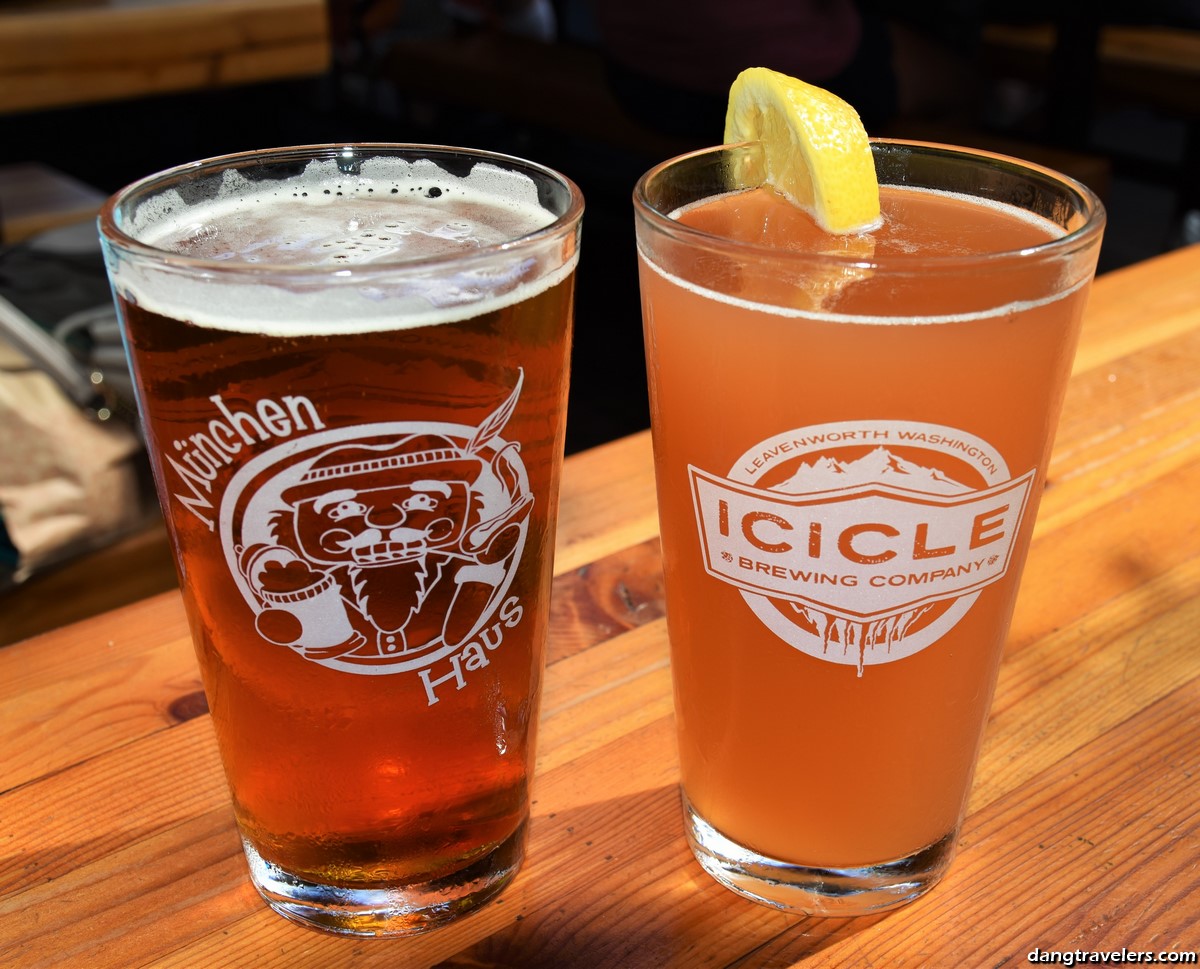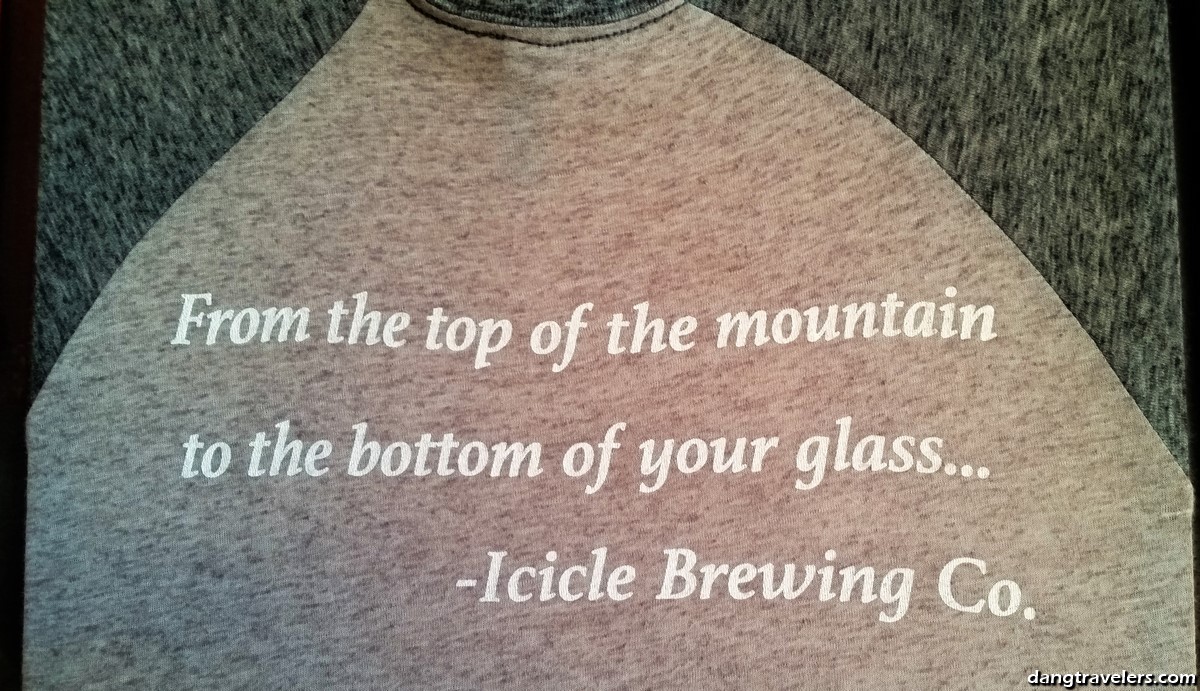 Today was a great introduction to Leavenworth, but we can't wait for our raft trip along the crystal clear Wenatchee River, the big birthday celebration in a few days and indulging in more local cuisine. Stay tuned.
Know Before You Go
München Haus
709 Front Street, Leavenworth, WA
11am – 10pm
Free Live Music, Thursday – Saturday, June – August, 6 – 9pm
Lodging
Festivals
January: Ice Fest
February: Wine & Chocolate Festival
April: Taste of Leavenworth
May: Maifest & Leavenworth Spring Bird Fest
June: Leavenworth Wine Walk & International Accordion Festival
September: Leavenworth Wine Walk & WA State Autumn Leaf Festival
October: Oktoberfest
December: Christmas Lighting Festival
And so our epic 80 day summer road trip continues – 12 U.S. states, 1 Canadian province and 11 national parks. For the upcoming months, I will be sharing with you our highlights, lowlights, adventures, favorite spots, best tips and our thoughts on three months of road tripping and living in a pop up.  I'll try to answer any and all of your questions too!  You can also follow our journey via Facebook, Twitter or Instagram.


Miles Driven: 115


Total Road Trip Miles Driven: 6,920

Average Gas Price per Gallon: $2.67

State: Washington


All States Visited: Wisconsin, Minnesota, South Dakota, Wyoming, Montana, British Columbia & Alberta Provinces


If you would like to see our full itinerary, start at the beginning here. And Start at Day One here.

Thank you Leavenworth Chamber of Commerce and its associates for hosting us at München Haus. All words and opinions, however, are my own.
Don't forget to sign up below to be the first to know when a new post comes out so you can follow along on our adventures!
Next: Rafting Trip in Leavenworth

Thanks for following along! Have you been to a themed town like Leavenworth in the U.S. before? What was your experience like?
Like it? Pin It!