Summer Road Trip: Days 32 to 38
Week five down of the road trip and six more to go! We have visited 7 national parks, driven over 6,000 miles, hiked over 200 miles, and have only wanted to kill each other a handful of times. So far, so good.

It's been a week chock full of invigorating experiences in Canada's largest national park, Jasper. It has been sensory overload with crystal clear mountain lakes, fierce glaciers, picturesque waterfalls, and expansive views as far as the eye can see. Here's the best of the best of Jasper National Park.

Jasper National Park Things To Do:
Icefields Parkway Scenic Drive

As we mentioned from our week in Banff, Icefields Parkway has now become one of our top ten best scenic routes we've ever driven. It stretches 146 miles along Highway 93 from Banff National Park to Jasper National Park in the province of Alberta and it will blow you away! Our favorite experiences on the Jasper side include the weeping walls, rainbow sightings at Sunwapta Falls, walking to the toe of the Athabasca glacier, and the raging waters of Athabasca Falls.

RELATED: BEST HIKES IN BANFF NATIONAL PARK
Old Fort Point Loop

The 2.3-mile short hike is a steep climb to 360-degree views from the protruding bedrock above the town of Jasper and the Athabasca River.

READ NEXT: DO NOT MISS THESE FUN THINGS TO DO IN BANFF NATIONAL PARK
Fairmont Jasper Park Lodge

This might just be our favorite Fairmont yet. I think every hotel in the last two parks has been named Fairmont! Situated on the shores of the idyllic Lac Beauvert, the lodge is a great place to spend half a day. We walked around the entire lake and took way too many pictures.

Jasper Skytram

We debated whether or not to spend the $39.95 per person to ride the Jasper Skytram. We were still experiencing rain and cloudy days so when the sun peaked out, we figured now was the time to go if we were going to do it. We made the right decision. Other than the fact we were crammed in like sardines, it was one of our favorite experiences of our week in Jasper. The 7-minute tram ride is smooth and drops you off in the alpine zone of Whistler Mountain in the middle of six mountain ranges. We hiked the 620-foot trail to the summit where the 360 degree views rendered us speechless.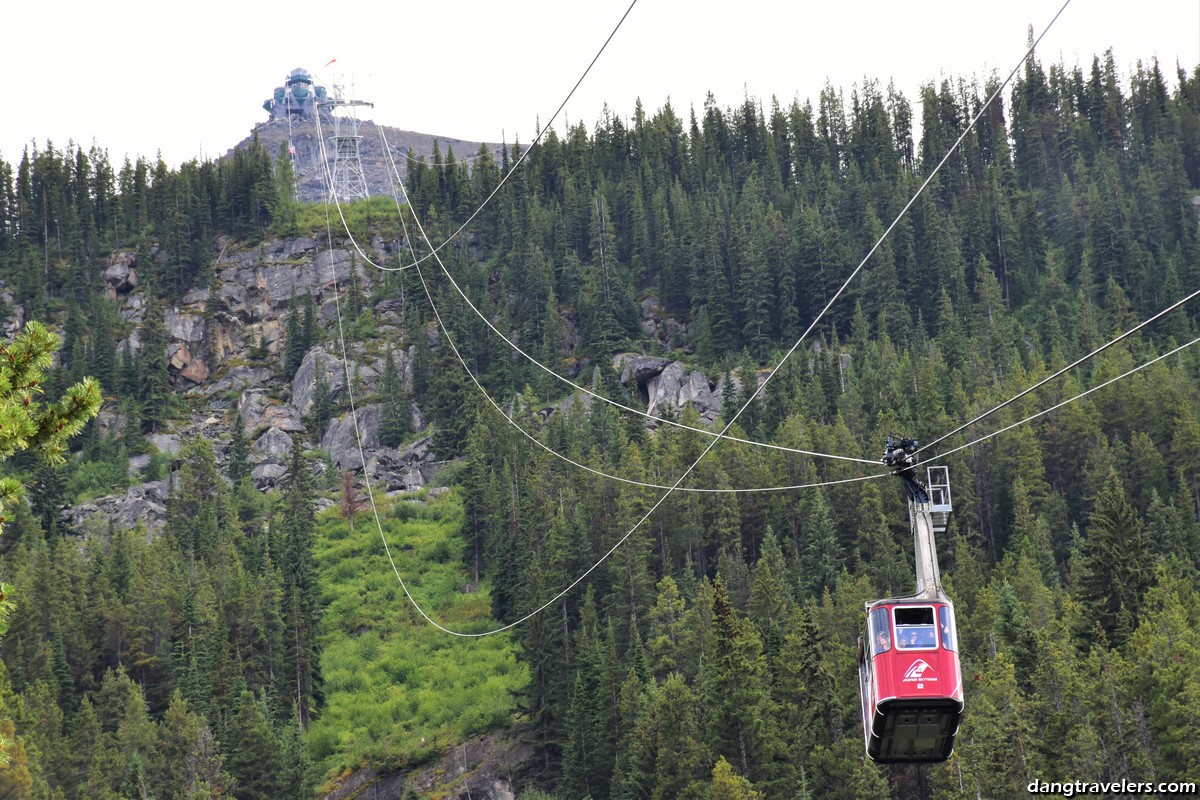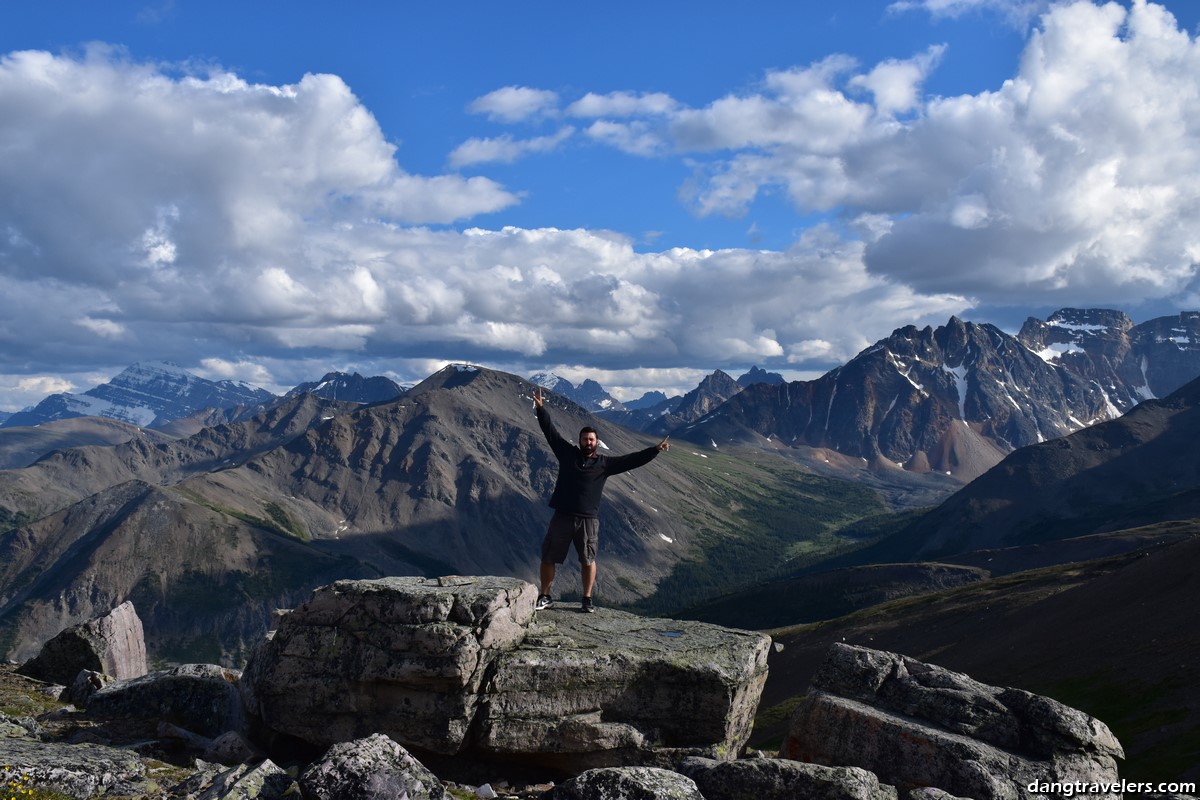 Downtown Jasper

Jasper is a small town situated at the base of Mount Edith Cavell. Shops, restaurants, and bars warmly welcome all visitors. We had two delicious meals in town at Evil Dave's and Famoso Neapolitan Pizzeria.

Valley of the Five Lakes

We were looking for an easy hike after a few strenuous ones and I am so glad we did. Valley of the Five Lakes is a quick 2.8-mile loop with gorgeous blue-green lakes, the next prettier than last.

Sulpher Skyline

The Sulpher Skyline trail is challenging to say the least. We climbed about 2,100 feet in elevation, but the reward is jaw-dropping views of the Fiddle River Valley, Utopia Mountain, and Ashlar Ridge. The trail starts and ends at the Miette Hot Springs parking lot which is a perfect place to relax after a strenuous hike.

RELATED: GLACIER NATIONAL PARK GUIDE
Miette Hot Springs

What better way to end a cold rainy hike than jumping in a hot spring? Miette Hot Springs is situated in the northeast corner of the park and has four pools. The two heated pools are fed by natural sulpher hot springs and can reach temperatures of 108 degrees. The two cold plunge pools are to cool down your body temperatures every now and then.

Path of the Glacier

The Path of the Glacier is a short trail that takes you to the north face of Mt. Edith Cavell with views of Angel Glacier. Mt. Edith Cavell receives heavy amounts of snowfall, sometimes even in the summer. The snow accumulates, then avalanches over into the bowl before developing to glacial ice. The drive up to the trail is scenic and interesting, so don't forget to stop at the overlooks.

Maligne Lake Boat Tour

It was a nice change of pace to get on the water and glide through towering mountains on the 90-minute boat tour of Maligne Lake. The lake water grew brighter and brighter as we drove deeper in the Maligne Narrows. We stopped briefly at Spirit Lake for breathtaking views.

Don't forget to sign up below to be the first to know when a new post comes out so you can follow along on our adventures!
And so our epic 80 day summer road trip continues – 13 U.S. states, 2 Canadian provinces and 13 national parks. For the upcoming months, I will be sharing with you our highlights, lowlights, adventures, favorite spots, best tips and our thoughts on three months of road tripping and living in a pop up. I'll try to answer any and all of your questions too! You can also follow our journey via Facebook, Twitter or Instagram.
Miles Driven: 652, Total Road Trip Miles Driven: 6,130, Average Gas Price per Gallon: $3.30
Canadian Province: Alberta
If you would like to see our full itinerary, start at the beginning here. And Start at Day One here.
Have you been to Jasper National Park? What was your favorite thing to do?
Like it? Pin it!