SUMMER ROAD TRIP, DAYS 78 – 79
We have officially packed up the pop up for the last time and are heading home to Illinois after eleven weeks on the road. As we leave the mountains, my husband can't help but take a few last glances in the rear view mirror. He reminds me to say goodbye and take it all in because we won't be seeing them again for a while.
Am I sad to be leaving this trip behind? Am I happy to be going home? I'm not really sure I know how I'm feeling. I know my body is weary; we've been on the go almost continuously since we left. I know I miss my friends and family; it was hard to stay connected the whole summer. BUT I also know we just had the time of our life. We observed nature at its finest and gazed upon some of the best scenery America and Canada has to offer. I don't think we've even had time to fully grasp and comprehend the magnitude of what we've seen.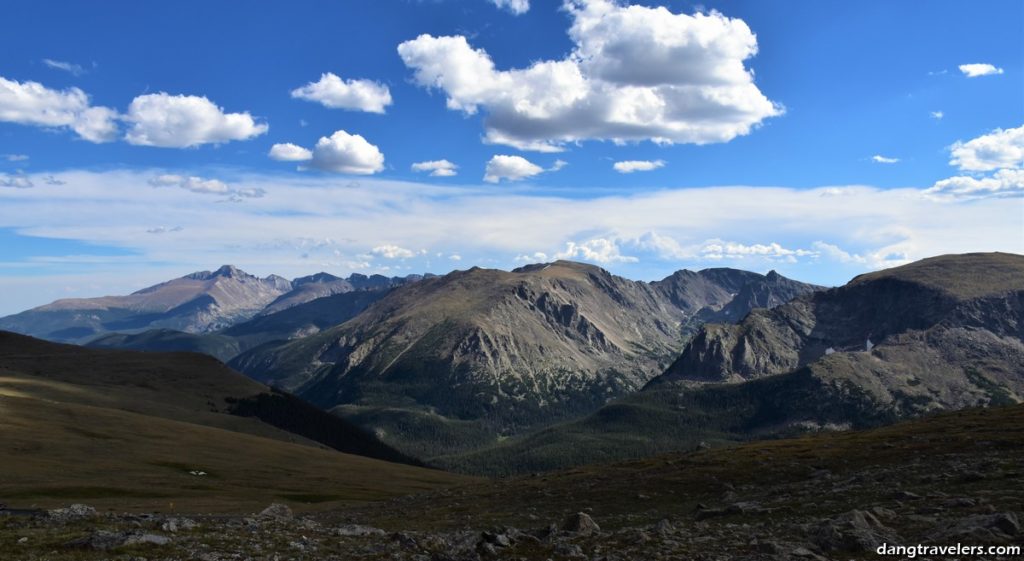 Wait there's more! We still have a couple of days on the road and we are traversing the state of Nebraska. We took the travelers route across historic Lincoln Highway, stopped at the world's largest rail yard, took in views at the state capitol building and found a sunken garden.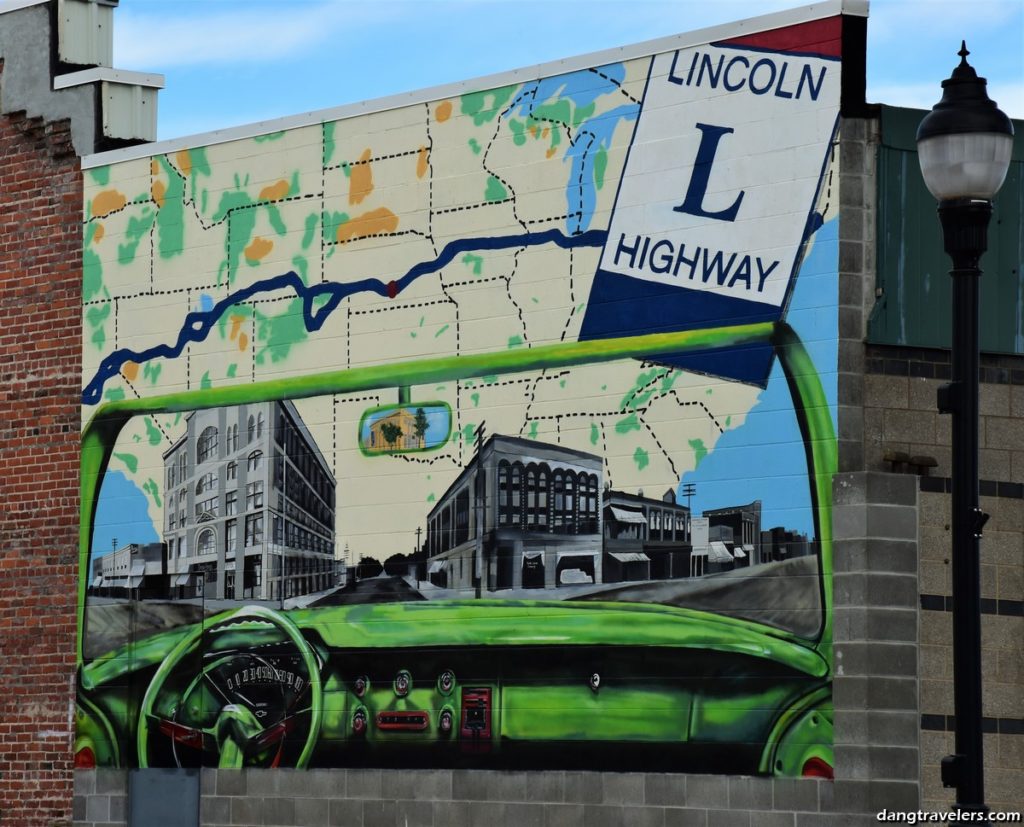 Lincoln Highway Historic Byway
Nebraska's Lincoln Highway Historic Byway is the only byway that crosses the entire state at 498 miles long. In fact, it is part of U.S. 30 which is the shortest and most direct route between New York and San Francisco. It was one of the first transcontinental highways across the U.S. for automobiles.
To be honest, I thought we would find the drive a bit boring compared to what we've driven through the last few months. Instead, I realized there's something beguiling and peaceful crossing the plains. We passed through one stoplight towns where animals may outnumber people and I'm sure everyone knows each others name. We found the sound of the train that ran parallel to the road soothing and the nimble sunflowers welcoming.
Golden Spike Tower – The World's Largest Rail Yard
We took a quick break to stretch our legs at the Golden Spike Tower in North Platte, Nebraska. It has panoramic views of Union Pacific's Bailey Yard. It's where east meets west on the UP line and is considered the world's largest rail yard.
Here are some fun facts of the rail yard:
Covers 2,850 acres of land, stretching over 8 miles
Handles 10,000 railcars each day
Employs 2,600 people
Has 985 switches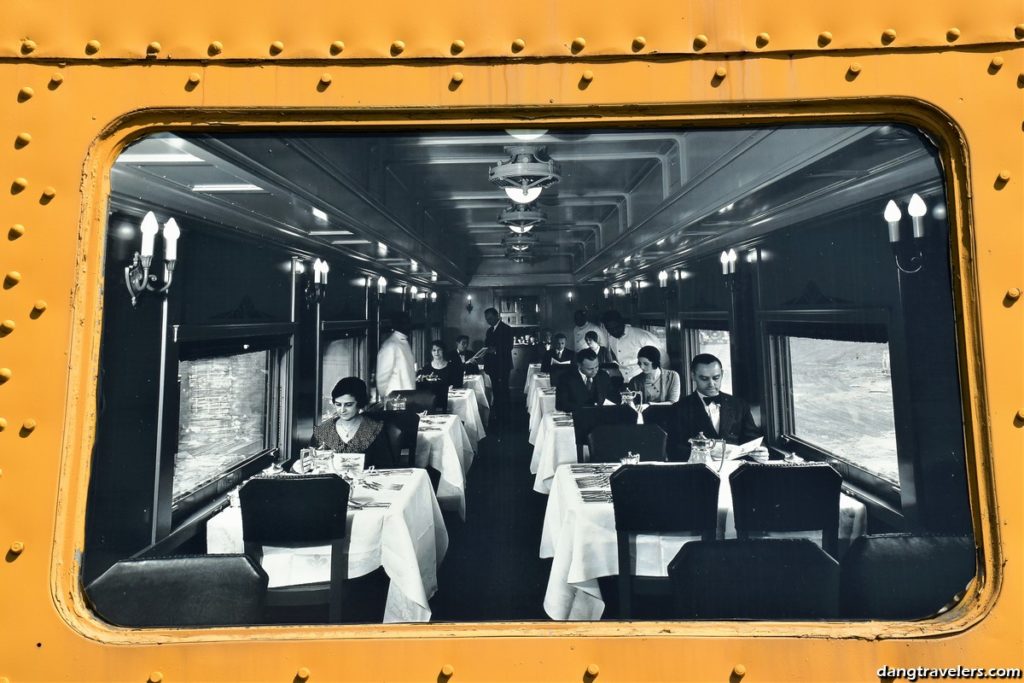 The self-guided tour begins with a short video of the history of the yard, then up you go into the elevator for the views and more history of the transportation system and what it was used for in the past.
The story of the North Platte Canteen is the display that caught my attention. It was one of the largest volunteer efforts during World War II. The women of North Platte took it upon themselves to greet and serve our soldiers that were either going off or coming home from war. What an enormous morale booster! On an average day the canteen saw between 3,000 to 5,000 servicemen. They provided free coffee, donuts, homemade cookies, sandwiches and magazines to the soldiers, but apparently it was much more than that:
"We know you call us 'your boys' but I wonder if you realize whom we saw in you? We saw our mothers, our wives, our sisters and daughters and sweethearts… above all this we saw America…"
Things to Do in Nebraska – Stop in Lincoln
Our next visit on our Nebraska road trip is the city of Lincoln, the capital of Nebraska.
First, we head up to the 14th floor observation deck to enjoy the beautiful views at the capitol building. Completed in 1932, Nebraska's capitol building was the first to incorporate a functional tower into its design. The 400-foot domed tower is constructed of Indiana limestone and can be seen from twenty miles away.
Afterward, we ate lunch at Lazlo's Brewery and Grill and stopped at the picturesque Sunken Gardens. We spent the afternoon wandering around and hope to visit again when we have more time to explore.
Tomorrow we go home, ending our epic 80 day summer road trip. We hope you enjoyed following along. We are already talking about what the next big adventure will be!
If you would like to follow along on our adventure, Start at Day One here as we hit the Badlands.

Don't forget to sign up below to be the first to know when a new post comes out so you can follow along on our adventures!
Next: Road Trip Cost – Expense Break Down

Like it? Pin It!