It's our first full day on the road of a three-month trip, we stop for lunch, and when it's time to pay the bill my husband cannot find his credit card. Despite searching his pockets and my purse, we come up empty. After paying with an alternative card, we hurry to the car to check the floor and in between the seats to no avail.
Don't you just hate that frantic feeling of losing something important?
He tries to recall if he had the card when he filled up the gas tank a few miles back. Ultimately, we come to the conclusion the last time we used the card was a few nights before at dinner.
As the GPS is telling us to get back on the highway, the hostess who answers the phone at the restaurant puts me on hold. She comes back on the line to tell me no one reported finding a credit card. I give her my phone number and hope to hear from her soon.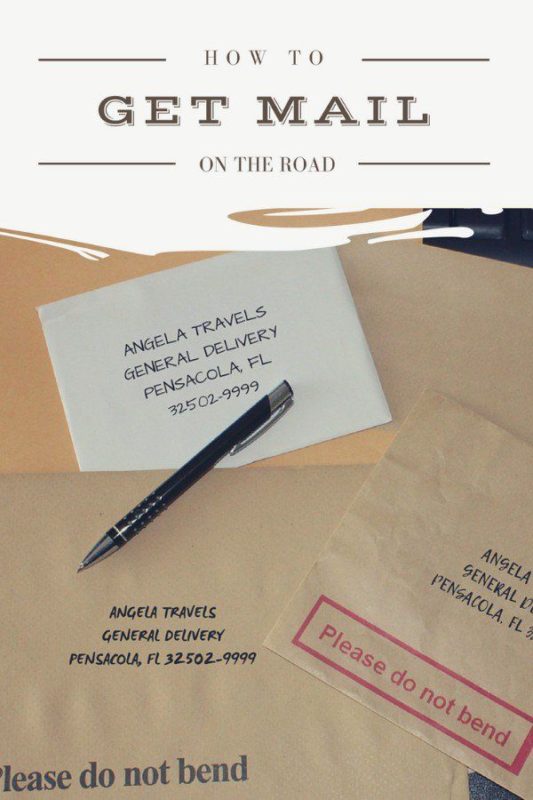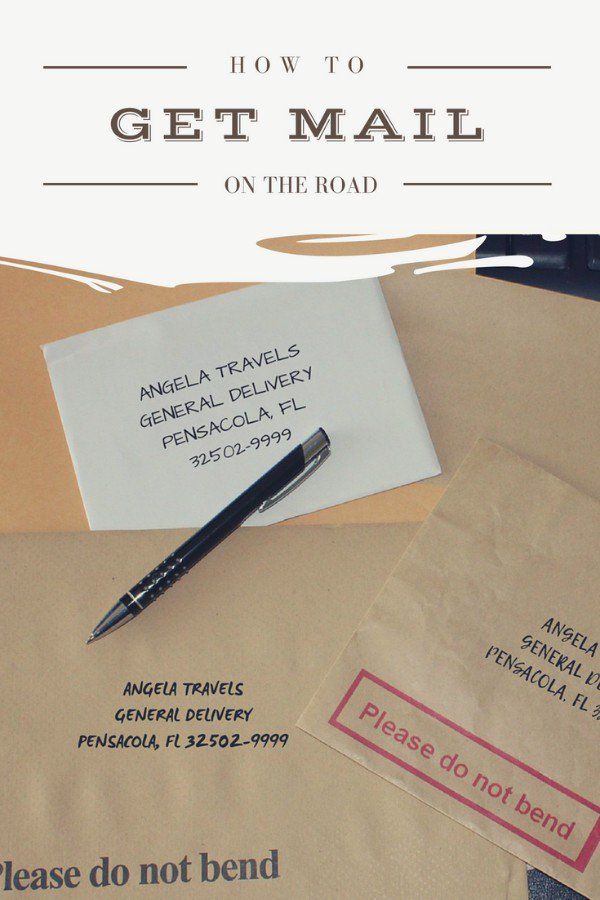 Travel Credit Cards
Seeing that we never heard back from the restaurant, the next step is to cancel the card and get a new one mailed to us. Since we are traveling long-term more often these days, we figured this scenario would come up one way or another.
Of course it happens when we opened this particular credit card specifically for the trip. Travel hacking with credit cards and loyalty programs is one way we fund our travels. After reaching the minimum spend within the first three months, we will receive a $150 bonus cash back plus this card has no foreign transaction fees for overseas travel.
Needless to say, it was a priority to figure out how to receive packages while traveling. We picked up a new credit card in Florida with only a few issues, so I want to share the valuable information we learned with you.
What a way to start a three-month trip! And here is where I introduce general delivery USPS and how to get mail with no fixed address.
Looking for other Travel Tips?
Check out Make your Next Trip Cheaper or How to Travel for Free
How to Get Mail while Traveling Using USPS General Delivery
Step 1: Pick a Location
Determine how long it will take to receive the mail. Each situation is different; it can be anywhere from two days to two weeks. Pull out the itinerary and figure out a location where you'll have at least a few days buffer time in case it is delayed.
We learned this the hard way and had to call the credit card company back to resend the card again. Use the USPS Mobile App or website to find a general delivery post office on route.
READ NEXT: OTHER TIPS FOR LIVING ON THE ROAD
Step 2: Make sure the Post Office has General Delivery
What is general delivery? Post Office General Delivery is a worldwide service provided by the post office for people to get mail without a permanent address. To find USPS general delivery locations, go to the mobile app and choose location and under "Services Available" look for "General Delivery." If it is not listed, pick another location. If you do not want to download the app and/or do not have access online, you can call 1-800-ASK-USPS (1-800-275-8777) and request Customer Service or find the local post office phone number and call them directly.
UPDATE: I recommend the latter since we've had many followers mention they couldn't get a hold of anyone at the basic 1-800 number.
It's a good idea to confirm with the local post office directly. Make sure even if you do not live in the area, you can still receive mail with general delivery.
Step 3: Address the Package or Letter Correctly
General Delivery Address: In order for the letter or package to be sent General Delivery, you MUST address it in the following manner:
FULL NAME
GENERAL DELIVERY
CITY, STATE, ZIP CODE – 9999
Make note: there is no specific address, use "GENERAL DELIVERY." Also, "9999" must follow the zip code.
ANGELA TRAVELS
GENERAL DELIVERY
PENSACOLA, FL 32502-9999
Step 4: Pick up Within 30 Days
Now let's talk about how to pick up general delivery mail. Once delivered, the USPS General Delivery rules state they will only hold your mail for thirty days. Head to the regular line and bring proper identification when picking up your mail.
NOTE: We use the Tracking Identification Number to follow our packages to know when it arrives. If that's not an option, you can call the local post office to find out if your letter or package has been delivered.
That's it! Those are the four simple steps to getting mail via General Delivery when traveling if need be. Other than arriving too early in one location and having to request the credit card again, the process is smooth.
Tips for Receiving Mail or Packages at the Post Office
In the United States, USPS General Delivery is free but other countries may charge a fee.
Verify the item being shipped is via USPS; items shipped via FedEx or UPS may not be delivered.
If you are in a location like Florida, known for seasonal visitors, call the Post Office directly to make sure it is not an issue to use the General Delivery option. Because of the high volume of deliveries, these locations may limit the number of packages received or may need to add you to a list.
If you are accepting a large package, ask if there are size limitations.
Disclaimer: This post contains some affiliate links, if you book through our link we will receive a small commission at no additional cost to you. Thanks for supporting the blog!
Have you ever had to get mail on the road? What was your experience like? Let us know in comments section below!