It's here, it's here! Thanksgiving week equals fall break for most kids and they are usually ready to let loose and have some fun. We made it home to Illinois for the holiday, but just because we are home, doesn't mean we are sitting still. We picked up our nephews and took a ride to Chicago's northwest suburb of Schaumburg for an overnight adventure.
According to my oldest nephew, "it was the best day ever!"
Who could blame him for making such a big proclamation? They watched a helicopter take off while eating lunch, constructed an actual LEGO brick with a pump of the hand, and were noble guests of the king for an exciting tournament of courage.
Where is Schaumburg, Illinois
Schaumburg is roughly 30 miles from downtown Chicago and 10 miles from O'Hare International Airport. It is home to Woodfield Schaumberg Mall, the 11th largest mall in the United States.
It was Black Friday, an American shopping holiday of sorts which is pure madness, so we purposely avoided the mall on this occasion. Honestly, I don't know how we would have fit shopping in with our busy day. The city of Schaumburg kept us entertained all day long.
Top Things to Do in Schaumburg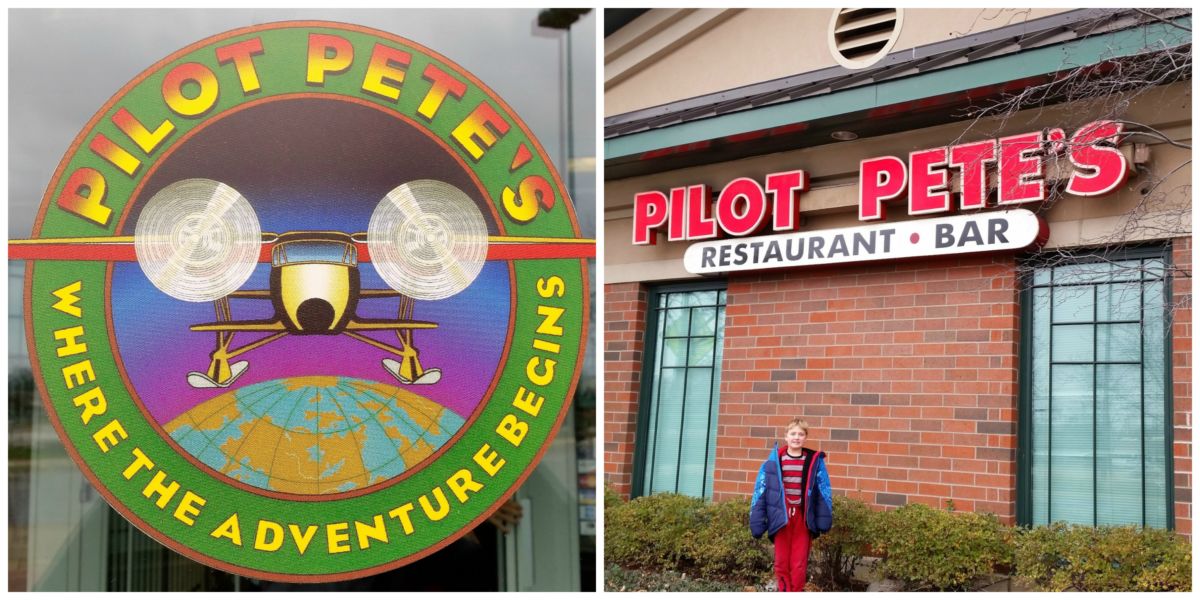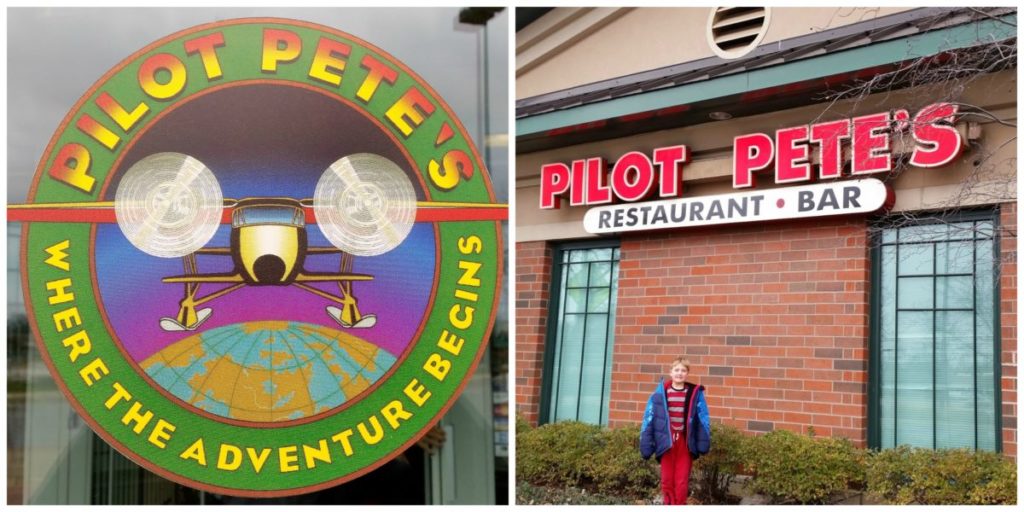 Pilot Pete's Restaurant – Where the Adventure Begins
The first stop of our action-packed day was for lunch at Pilot Pete's. The aviation-themed restaurant is right on the landing strip at Schaumburg Regional Airport.
From the moment we got out of the car, the boys were captivated by the location. We walked around to look at the planes before heading in.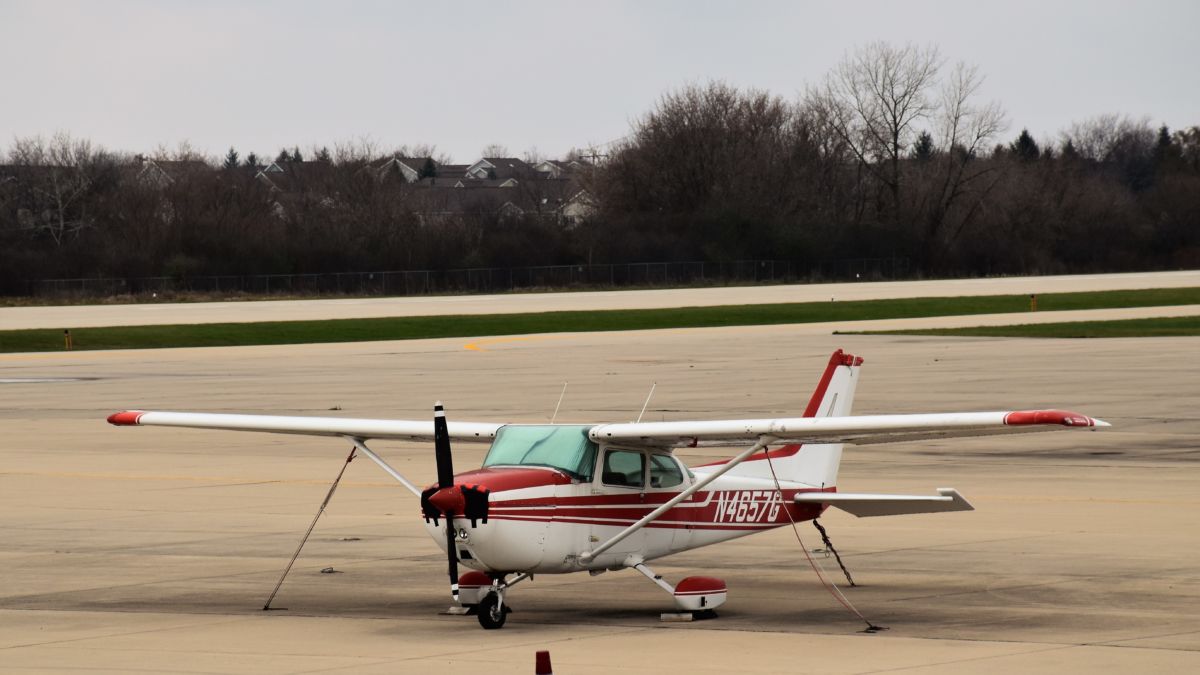 Tip: Looking for things to do in Schaumburg in December? Go to Pete's. The employees were just starting to deck the place out for the holidays and I was told the decorations are over-the-top once completed. They also have a few days where Santa makes an appearance and flies into Pilot Pete's. Check Facebook for specific dates.

While waiting for our food there was not one dull moment. The boys were constantly noticing different things on the ceiling or walls and pointing them out. They waited patiently for a plane to land or take off.
The clouds were low so we explained that we didn't think we would see any in action while we were there. Then we were fortunate to see a helicopter take off. They thought it was the coolest thing ever.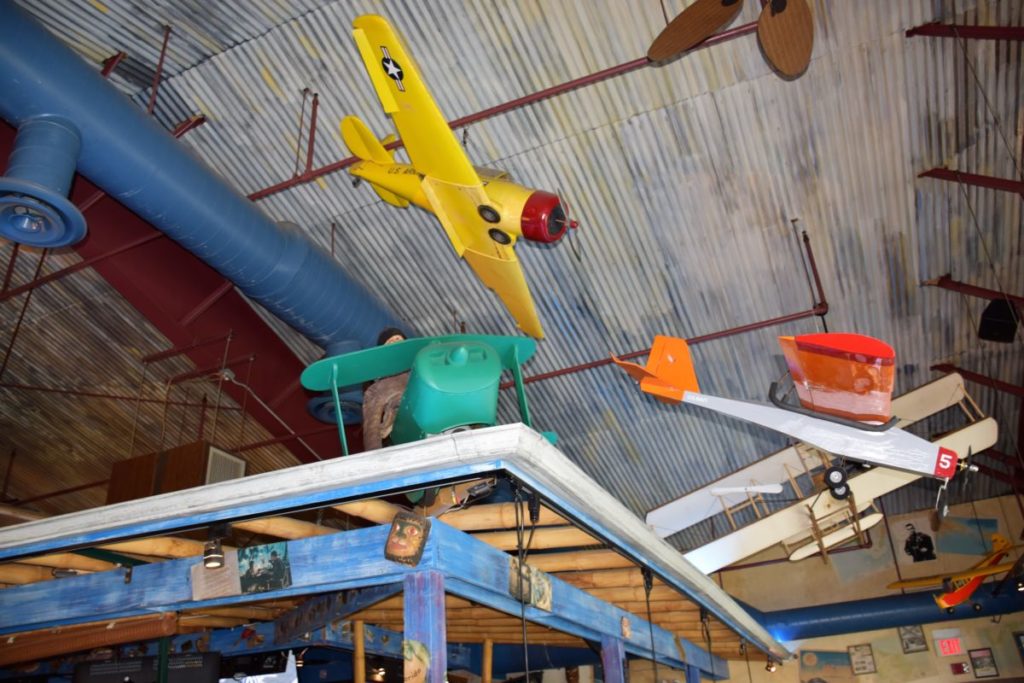 We ordered the unique lobster nachos, which landed (no pun intended) the restaurant on WGN's, Chicago's Best, Best Family Spots.
The homemade individual tortilla chips topped with a New England lobster mix, melted Colby Jack cheese, and jalapenos did not disappoint. We also tried the chicken finger waffle sandwich with a honey mustard sauce. The boys ordered macaroni and cheese and a hot dog off the kids menu. All in all, everyone was happy with their meal and thrilled with the restaurant itself.
Check out Other Schaumberg IL Restaurants Here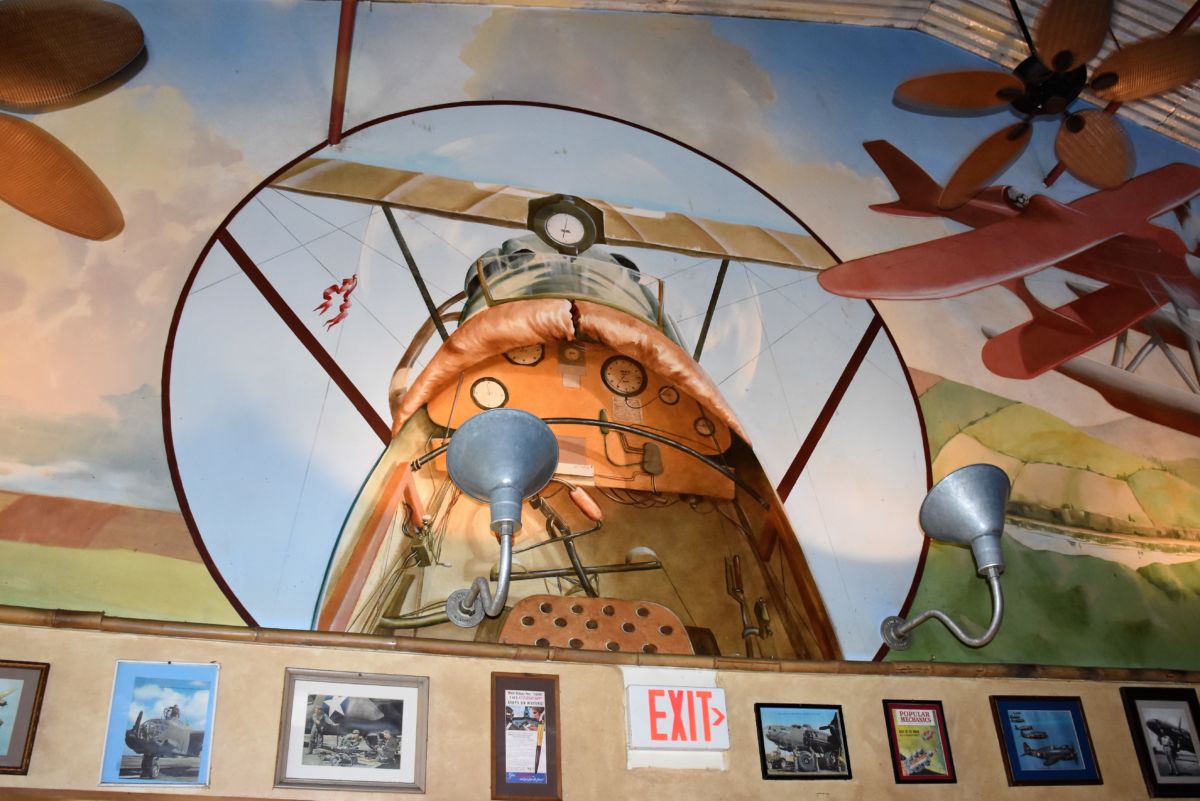 Heading to Chicago next? 100 Awesome Things to Do with Kids
LEGOLAND Discovery Center Chicago
Next on our itinerary was LEGOLAND Discovery Center located at the Streets of Woodfield. Since both nephews said they would like their birthday parties there next year, I'd say it was a hit.
Our experience started with an entire section dedicated to the city of Chicago. The recreation has everything quintessential Chicago: Soldier Field, Navy Pier, the skyline, the Bean, the river, and O'Hare Airport. We were impressed with the amount of detail throughout the exhibit.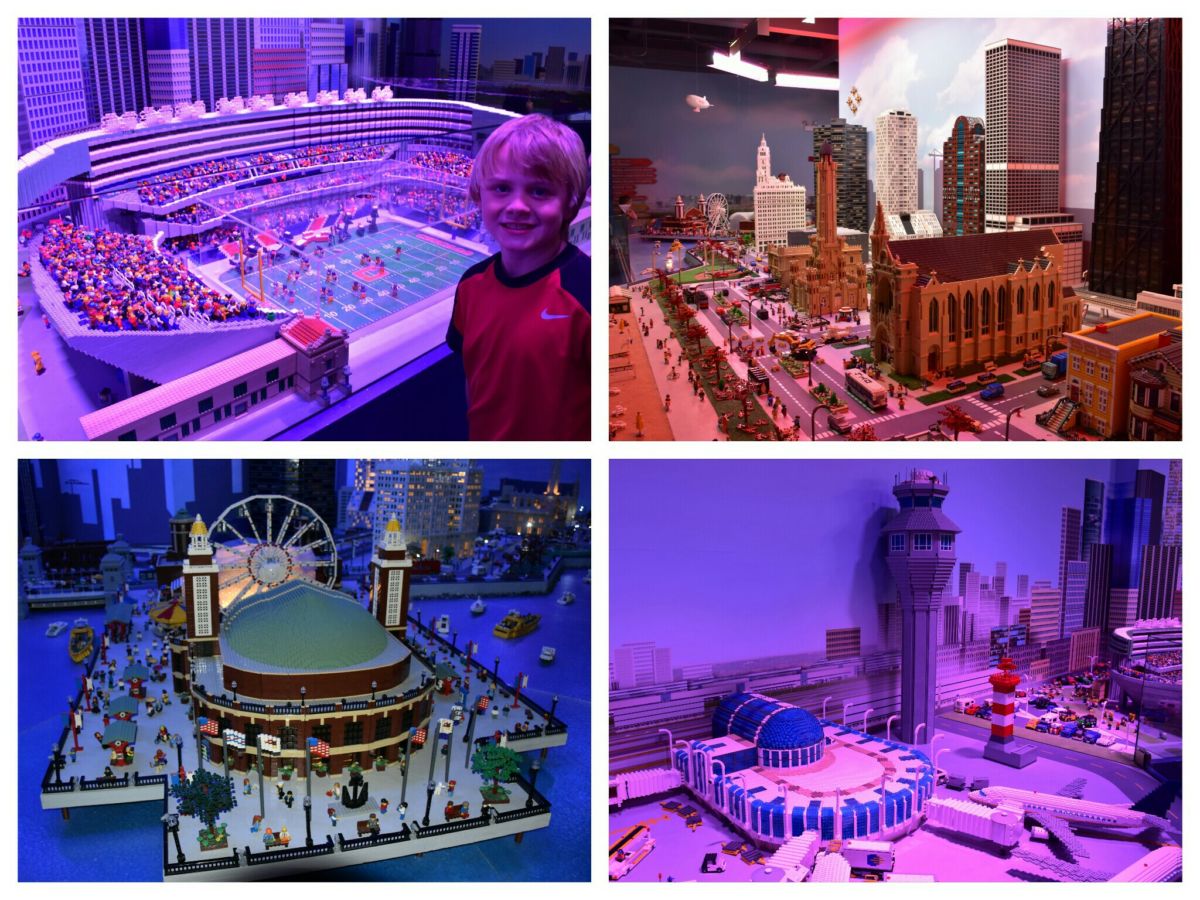 As we walked through the Jungle Expedition after, the most asked question was, "how many LEGO bricks do you think it took to make that?"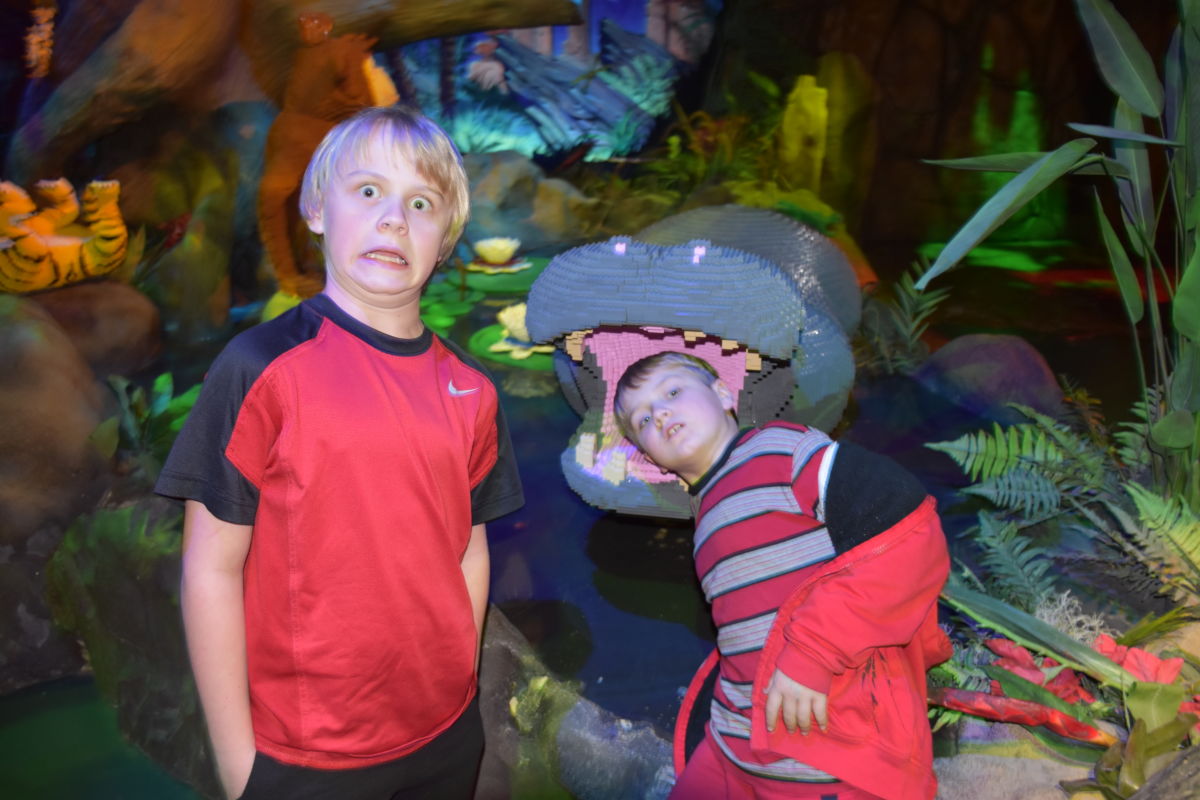 Next, we climbed aboard our chariot to rid the world of trolls and dragons on the Kingdom Quest laser ride. A rematch was declared loudly as we finished and I, the only girl in the group, was the ultimate champion.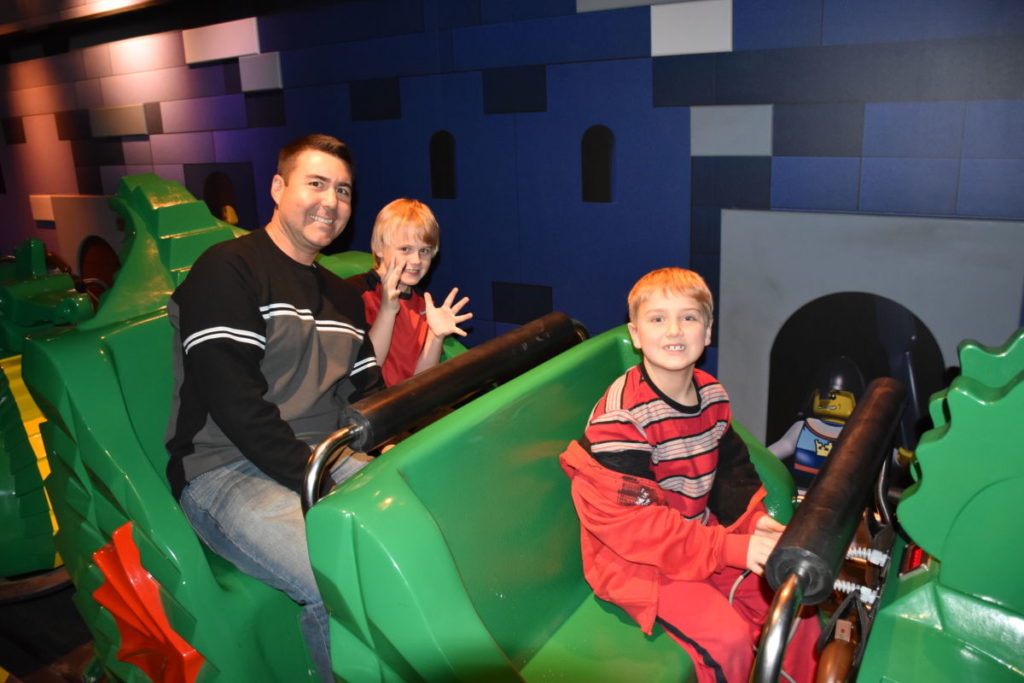 After the ride, we giggled through the short 4D movie. At 12 minutes long, it is the perfect amount of time to keep the attention of any child. The escapade came alive while we dodged, ducked and grasped at objects that seemed like they were within arm's reach. Air blew in our face as the characters raced down the street, making us feel like we were right there with them. It was one of the highlights of the afternoon for sure.
Tip: There are multiple movies that rotate throughout the day.

Another great experience at LEGOLAND Discovery Center is in the factory room. Professor Brick-a-Brack took us through the entire process of how a LEGO brick is made from start to finish.
At the end, the boys were able to press the button to complete the process and make their very own LEGO brick to bring home.
We laughed, we learned, we built, and we played. It was a great afternoon at LEGOLAND Discovery Center.

Looking for other Fun Midwest Adventures: Indy's Children Museum is A Must-Experience
Medieval Times Dinner and Tournament
Our day wasn't over just yet! For dinner, we joined the royal court for a four-course feast and a tournament of skill at Medieval Times.
We were transported back to a time of allegiance and bravery. Knights battled in the name of honor and chivalry. Spanish horses bolted across the arena as the crowd cheered. We watched as the competition unfolded and the knight with the most strength and ability became champion of the realm. The boys were mesmerized the entire show, I couldn't think of a better way to end the best day ever!
Tip: Remember to check Groupon for discounted ticket prices!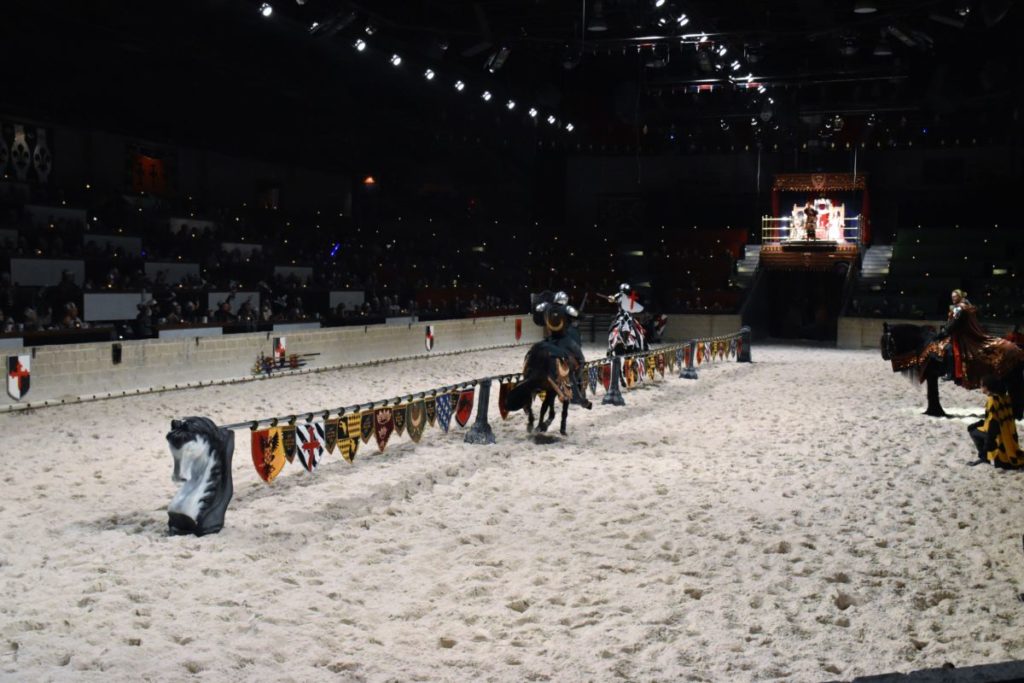 Lodging in Schaumburg
Know Before You Go
Pilot Pete's
905 West Irving Park Road, Schaumburg, IL 60193 (847) 891-5100
Kitchen Hours Mon – Saturday: 11am – 10pm, Sunday: 11am – 9pm
LEGOLAND Discovery Center Chicago
601 N. Martingale Road, Schaumburg, IL 60173 (847) 592-9700
Hours: Mon – Friday 12pm – 7pm, Sat & Sun: 10am – 7pm
Last admission is 2 hours before closing.
Check website for holiday hours.
Medieval Times Dinner & Tournament Chicago
2001 N. Roselle Road, Schaumburg, IL 60195 (847) 882-1496
Showtimes vary, see website.
Don't forget to sign up below to be the first to know when a new post comes out so you can follow along on our adventures!
Thank you Meet Chicago Northwest CVB and its associates for hosting us in the city. All words and opinions, however, are my own.

Disclaimer: This post contains affiliate links, if you book through our link we will receive a small commission at no additional cost to you.
We were looking for family fun things to do in Schaumburg and it was a huge success! What's your favorite? Tell us in the comments below!
Like it? Pin it!