November was cold and windy back home in Chicago, but fortunately we weren't there! We spent the entire month of November in the state of sunny Florida working on our island attitude. I know, I know. We weren't on an island the entire month, but let me tell you, everyone seems to have an island attitude in Florida!
We held a baby alligator, shared sidewalks with wild chickens, swam with giant sea cows in the river, sipped on margaritas and drove one of the most well-known scenic highways in the United States. Read on to catch up with Dang Travelers!
Exciting News
Dang Travelers has been featured on two separate travel sites! First up was Travel Blogger Interviews, where we answered a series of questions regarding us, our travels and our website. It is an informative post about who we are, what we've experienced and where we are going.  Storytelling Travellers asked us what our favorite trip was and why. We shared our top things to do in the gorgeous country of Ireland. We are so thankful for both opportunities and appreciate both travel websites for reaching out to us.
The biggest news of the month has to be that Dave grew a beard for 2 months and pulled it off! 🙂 It was his way of celebrating two months off work. He finally shaved a few days ago and I swear I saw a tear fall from his eye.
Our Travels in Florida
We started out the month sipping on wine and eating empanadas in Weston. During our week there we took an airboat tour of the Everglades, visited Hollywood and Pompano Beach, and hung out by the pool and hot tub.
Afterward we drove the ever so popular Highway 1 all the way down to the Keys to spend our days with wild chickens, margaritas and key lime pie. On the way out of the Keys, we stopped in Homestead and visited two unique sights: a Coral Castle and an avocado-based winery. Both of which were extremely impressive.
We then wined and dined with friends in Naples then became shell and sand dollar conoissouirs on Sanibel Island. We drove up the Gulf Coast to visit family where we all ate cheap seafood and swam with manatees! We also rode a section of the Withlacoochie bike trail, a 46 mile rails to trail.
We spent our final week in Florida with my brother, sister-in-law and nephews in Kissimmee. They rented a townhome about 15 minutes from Disney. Yes, you read that right. We (a couple with no children) adventured into the madhouse that is Disney during one of the busiest weeks of the year! You'll probably be reading more on that crazy ride later.
Unfortunately I caught the flu the last few days in Orlando (all those walking germs at Disney!) so I missed out on a few things.
The worst of November just happened on the last day as I am typing this on my phone (ooh tech savvy, I know). We left our hotel in Kentucky on our way to Missouri, drove an hour and a half, and stopped to eat lunch. When we got back in our car realized we were missing our laptop! Let's just say the name calling and fingers of blame were going in all directions.
Thankfully, the hotel staff found it in our room. Unfortunately, we just added three extra hours of driving to our day today. Oh well. At least we aren't shopping on Cyber Monday for a new laptop!

The Blog
Since Christmas is around the corner one of our first blog posts was about the program Ebates and Why You Should Use It. It's a worthwhile program that gives you cash back on shopping online and booking your travels at no additional cost to you! We found out about the program a few years ago and couldn't believe we hadn't heard about it sooner. We use it whenever we book our trips. It has sites such as Hotwire, Groupon, Travelocity, and Priceline.
I wrote about our time in South Carolina. The weather was a little chilly so it wasn't hard to be persuaded to get off the beach and find the Best Side Trips from Myrtle Beach. Brookgreen Gardens and Huntington Beach State Park were the highlights. There are many things to do other than the typical beach vacation attractions.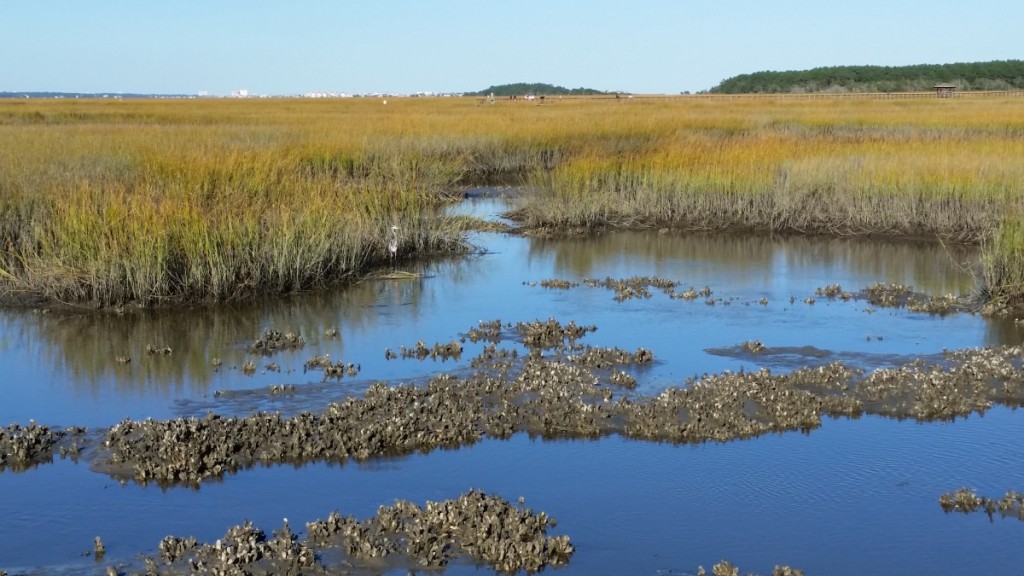 I also posted our experience on an Adults Only Day in Downtown Gatlinburg. It was a doozy! Holy mighty moonshine! I had no idea what thimble-sized shots of moonshine would get me into.
We can't wait to write new posts about our other experiences we've had over the past few months.
Social Media
I am ecstatic over our social media numbers! At the end of October we had 1,550 Twitter followers, mid-November we hit 2,000, now we are at 2,250. At the end of October, we had 430 Instagram followers, mid-November we hit 500 and currently we are at 685. We tried posting a picture a day to document our trip and with the exception of a few days when I had the flu, we managed to do so.
We've been working on our Pinterest account this month and now have 56 boards, 598 pins and over 340 followers. Our boards don't just focus on travel, but everyday things as well like recipes, workouts and DIY crafts and projects.
Most Popular Photo on Instagram
Our most popular photo on Instagram in November was from our time in Key West. At the end of every day we wondered what type of heavenly sunset we would get. The photo is from Mallory Square, one of the most popular places to catch the sunset.
What's Next
The month of December might end up being quiet on the travel front with the exception of St. Louis and Chicago Christmas events. Dave goes back to work for a few months and we will both be catching up on writing for the blog. We can't wait to share some of our trip ideas and thoughts on our travels. We have a few winter trips in mind, but have not officially booked anything yet.
Have any recommendations for a winter getaway?