One of the South's best-kept secrets for the perfect family vacation spot is in the quiet countryside of Northeast Alabama.
Cherokee County, Alabama, in the southern Appalachian Mountains, is home to the stunning Weiss Lake, dubbed "Alabama's Great Lake," and the launching point for diverse outdoor adventures.
This post is sponsored by Cherokee County Alabama Chamber of Commerce.
The area's unique geography is an outdoor enthusiast's paradise four seasons of the year, with breathtaking scenery and natural wonders to explore around every turn.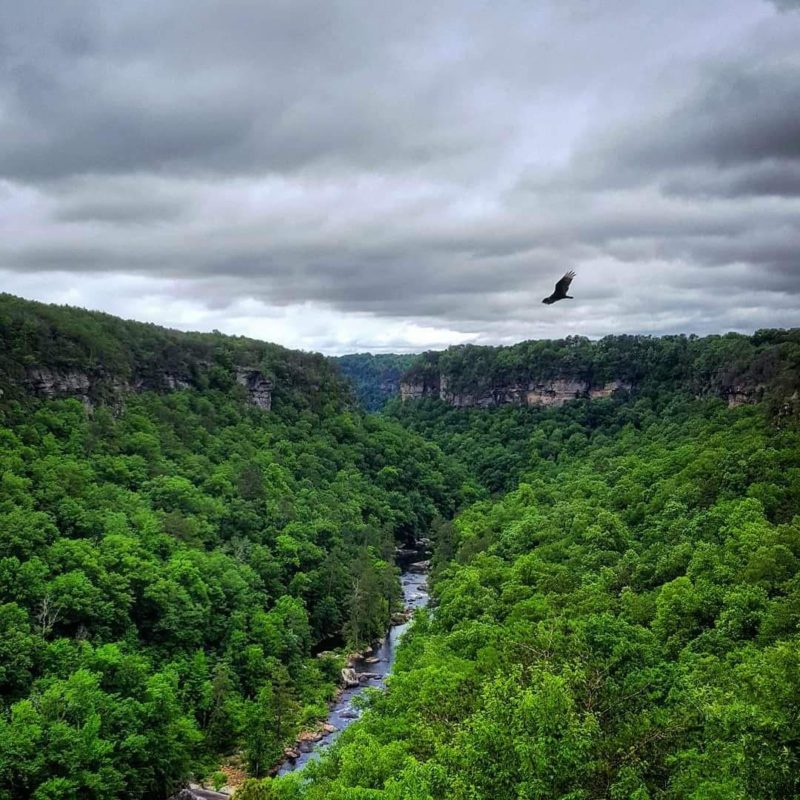 Cherokee County, Alabama, has a rich agricultural history that lives on to this day. It pairs perfectly with the welcoming, genuine Southern Hospitality you'd expect on a truly unique visit off the beaten path.
The locals are excited to welcome visitors to share in the natural beauty and outdoor adventures.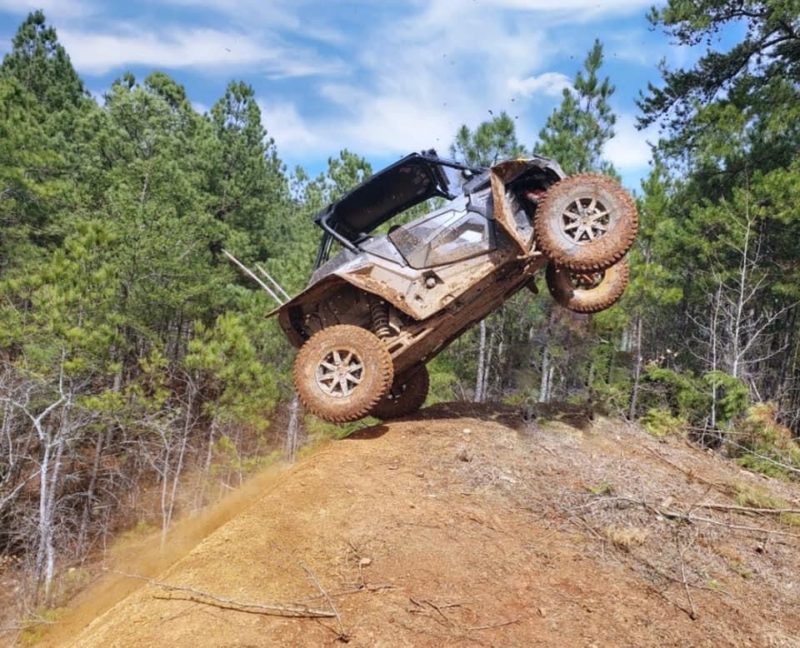 When planning your next visit to Cherokee County, Alabama, you won't want to miss out on our Top Five Must-Do List.
1. Kayaking on the Peaceful Waters of Weiss Lake
Weiss Lake is the place to be on a warm summer day.
Whatever your pleasure – fishing, boating, water skiing, jet skiing, camping, picnicking, sailing, swimming or just watching the water slowly lap the shoreline – you'll find it at Weiss Lake.
Winter brings a gentle appearance for relaxing and enjoying the beautiful sunsets.
2. Explore and/or Climb at Cherokee Rock Village
This 250-acre park contains enormous boulders of limestone and quartz rising to 200 feet and measuring 70 feet wide in places.
The park has natural arches, mountain springs, and walking trails.
3. Ride at Indian Mountain ATV Park
Bring your own ATV and cruise through miles of off-road trails at Indian Mountain ATV Park in Piedmont.
With 4,700 acres of OHV trail riding, camping, fishing, and hiking, the park offers outdoor adventure for the whole family.
4. Take a Dip at Pirates Bay Water Park
Located inside the Chesnut Bay RV Park, the Pirates Bay Water Park is good old-fashioned fun with tube slides, body slides, a water house, splash pad, putt-putt golf, and zip-lining perfect for any age to enjoy.
5. Hike to Yellow Creek Falls
The picturesque waterfalls flow over natural rocks into Weiss Lake at the footers from the Tennessee, Alabama, and Georgia Railway trestle.
Yellow Creek Falls, which can be seen from Alabama Hwy 273 near Leesburg, is a favorite destination for boaters and kayakers.
And don't forget to bring your camera!
But wait, there's more…
Pro Tip: Camping is a great way to get connected to the land, and with 15,000 camping spots available in the area, you will have plenty of space to spread out. If camping isn't for you, other lodging opportunities include motels, resorts, bed and breakfasts, cabins, and RV sites throughout the area.
After you tackle the items on our list, round out your next visit to Cherokee County, getting lost in the scenery and history the area has to offer.
Bonus "must experience" and just a short drive away: a stop by Orbix Hot Glass!
The glass blowing studio and gallery of artist Cal Breed whose work has been seen in Oprah's O Magazine, Cooking Light, Food and Wine, InStyle, and Southern Living, allows you to design and literally "blow" your own piece with one of the glass artists' help.
We hope this helps you plan your next adventure. See ya on the lake!
If you would like to plan a trip to northeast Alabama, visit Cherokee County Alabama to learn more.
Other Alabama Adventures You Won't Want to Miss
Road tripping is the ideal way to explore Alabama state, if you are hitting the road, make sure to read our related articles: