DAY 11: VENTOSA TO CIRUENA
Today began with a wake up call of Gregorian chanting monks at about 6 am at the Albergue San Saturnino. 
The night before at dinner we spotted fried eggs on the breakfast menu and decided it would be our first stop. Fresh squeezed orange juice was a highlight as well.
It's obvious we are in one of Spain's wine regions. We spent the morning passing by rows of vines with newly sprouted green leaves. Maybe by the end of our trip we will see some grapes.
We clock in about 18 miles for today with the final stop in Ciruena. It is an odd place resembling a modern day ghost town in one section and an old historic neighborhood mixed with crumbling buildings and renovated ones as well.
We try a new albergue and are delighted to find ourselves in a narrow four bunk room. No staring at strangers from across an aisle tonight.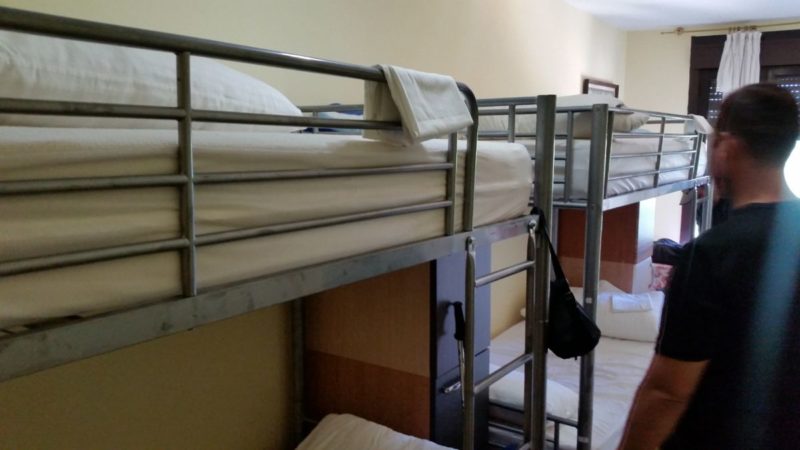 We are exhausted when we arrive so we opt for the dinner offered at the albergue. We gather at one long table draped in a white table cloth in the dining room. Tonight we eat dinner with a couple from New Hampshire, a woman who just turned fifty from Holland, a solo male traveler from Germany and an uncle and nephew from Denmark. We all discuss how we originally heard of the Camino and what we think so far. We all love the Rioja wine so I look up the vineyard and it's only a few miles from where we are.
Everyone has had a long day so as soon as we finish our meal we head upstairs to bed.
DAY 12: CIRUENA TO REDECILLA DEL CAMINO
Since yesterday was a long day, we decide to walk only eleven miles to Redilla del Camino.
We couldn't ask for better weather. It has been cool in the morning and in the lower seventies by the afternoon with sun all day.
At about four miles in, we pass through the town of Santo Domingo. We walk in a few monasteries turned into hotels called paradores.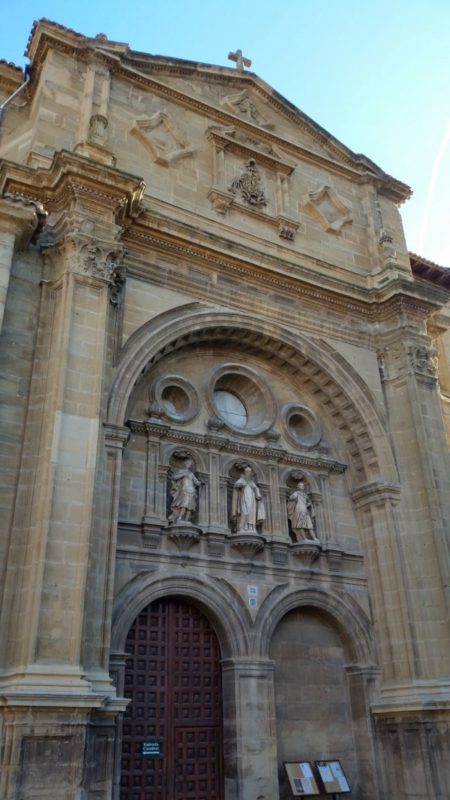 On the way to the next town of Granon I make a new friend that appears to be glomming on for awhile. She is little and round but hangs with me every step of the way. Her name is Bertha the blister and I'm not very fond of her.
At this point we are only two and half miles from where we would like to end the day so we push on without stopping for lunch.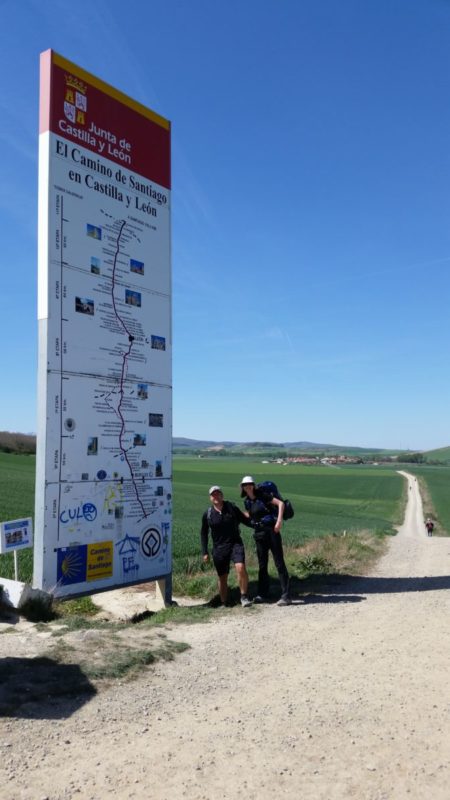 Our lodging tonight is at a five euro municipal in a small town with a nice outdoor patio.
While attending to Bertha in my bunk I meet a kind Polish man who has helpful tips for my feet. He is in his upper fifties, has a thin frame, and is animated and cheerful. He has been walking for awhile and tells us he will be continuing on to various routes of the Camino for the next six months. The final stage from a city in France down to Rome, Italy.
Later we meet again as we all hand wash our laundry outside. He speaks decent English, but some things get lost in the conversation. He eventually confides in us that he is suffering from cancer and has been told by three different doctors he has only seven to nine months to live.
He says he will walk till he cannot walk anymore.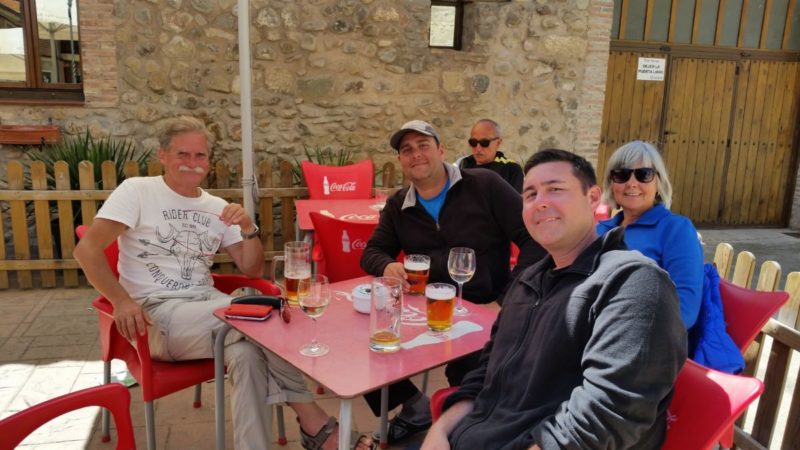 We share some drinks with him and listen to his wild stories of working on Hollywood films such as The Pianist and Schindler's List. Since his wife died a few years ago he has concerns of leaving his 25 year old daughter an orphan.
It puts a lot of things in perspective. Enjoy your life because you do not know what tomorrow will bring.