SUMMER ROAD TRIP, DAY 24
It is our last day in Glacier National Park so we want to share helpful tips we picked up along the way for visiting the park. We also want to fill you in on why even though we loved it here, we couldn't wait to leave St. Mary Campground.
Glacier National Park has to get to the top of your list of places to visit. I know we have many more parks in the near future, but this one is going to be hard to beat!
READ NEXT: GLACIER NATIONAL PARK ITINERARY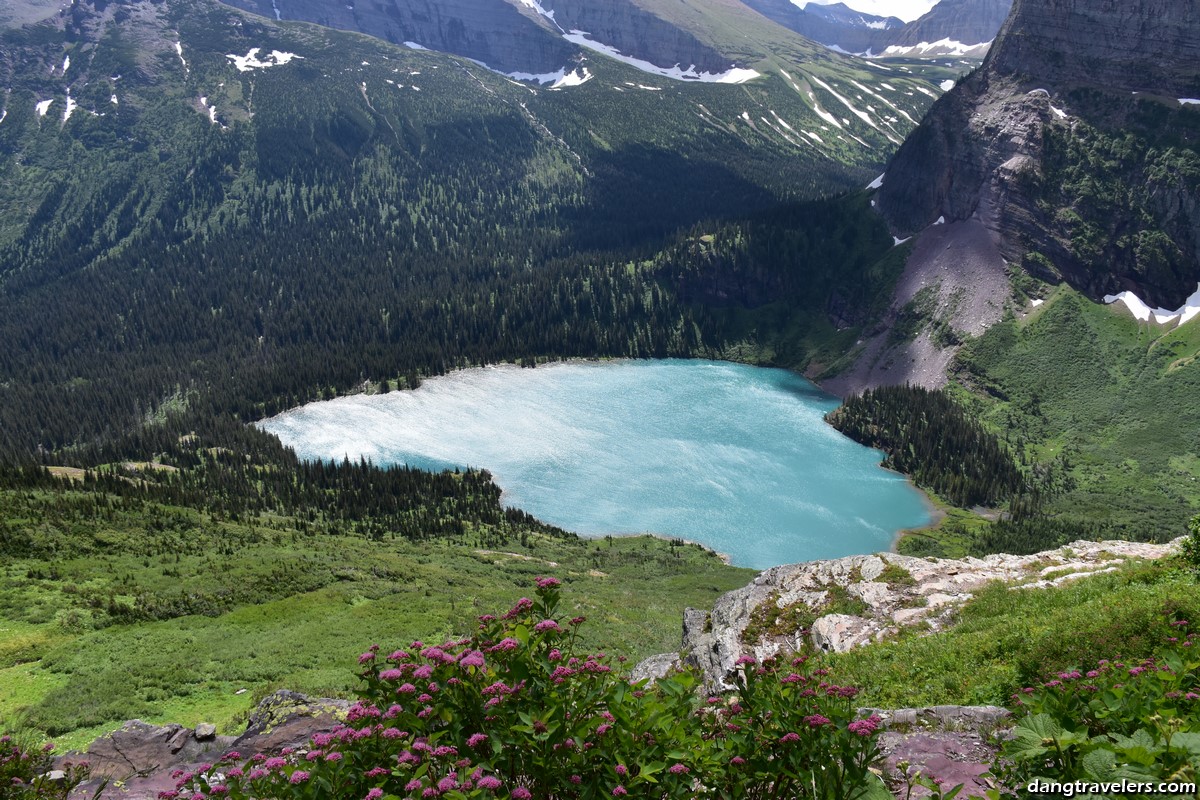 Tips for Visiting Glacier National Park
Start your day early (before 10 AM) to avoid crowds on the trails, get parking spaces, and see wildlife.
Free shuttle buses are available and work great, but if you get up early you do not need to take them.
Free Wi-Fi at St. Mary Visitor Center and the Travel Alberta West Glacier Information Center.
Significantly cheaper gas on the west side of the town of Coram.
Split your time between each side of the park. Book a few days on the west side and a few days on the east.
Love-Hate Relationship with St. Mary Campground
St. Mary Campground is well-reviewed and is one of the largest campgrounds on the east side of Glacier National Park.
So why did we hate it? It has no hookups for electricity or water, the shower situation is ridiculous and I probably picked the worst campsite in the entire campground for privacy.
The sites themselves have absolutely no privacy to begin with, but ours (site C105) was the worst.
We had the only water spigot in our area so everyone was coming to our site for water at all times including first thing in the morning and after we were already trying to get to sleep.
We were also right next to the shortcut to the shower house so there was constant traffic in our spot between the water spigot and the trail.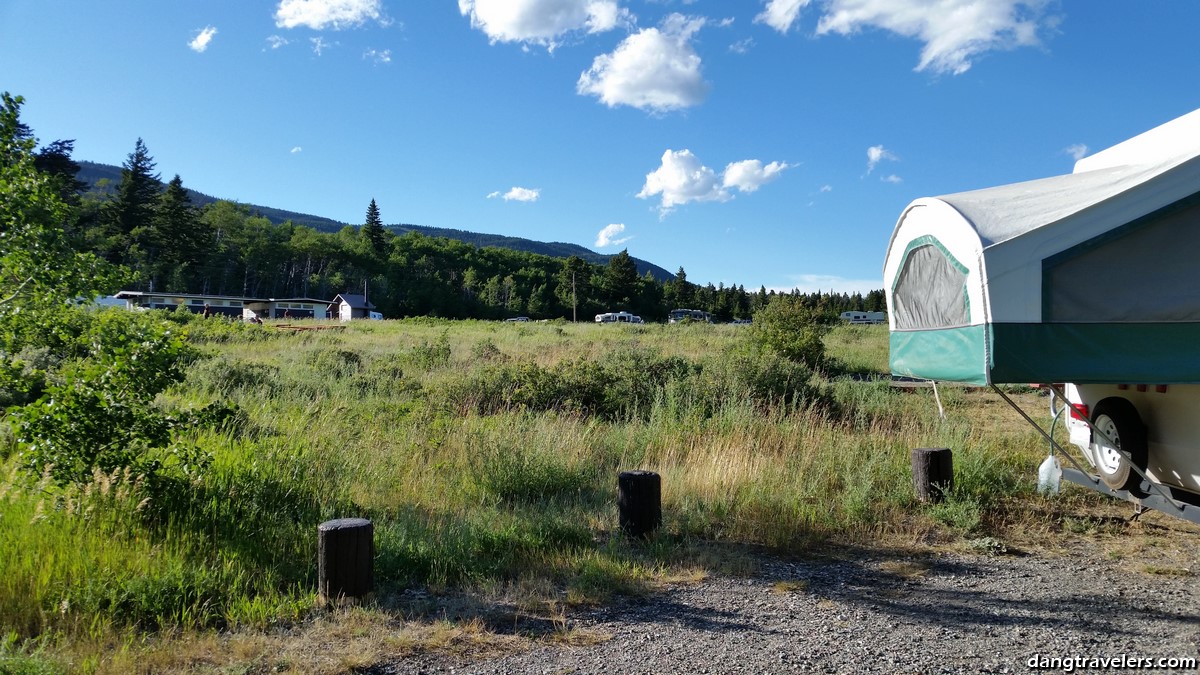 And that leads me to the final reason we hated our campground, the shower situation. It has only four showers for the entire campground!
The showers are unisex so that's only four total for both men and women. I kid you not, one family would stop and take over the entire shower house.
No matter what time of day we went to the shower, there always seemed to be a line. We would wait on average about thirty minutes sometimes while swatting mosquitos only to get into an ice-cold shower.
RELATED: OUR FAVORITE HIKE IN GLACIER
We were clearly not a fan of St. Mary Campground BUT would stay there again next time we visited. Why?
Location, location, location.
It is conveniently located near Logan Pass and Going-to-the-Sun Road and is located only a half-mile from St. Mary Visitor Center which had free Wi-Fi.
The east side is also a great spot for viewing wildlife which we love so we would often stop on the way back to the campground to see if we could spot some animals.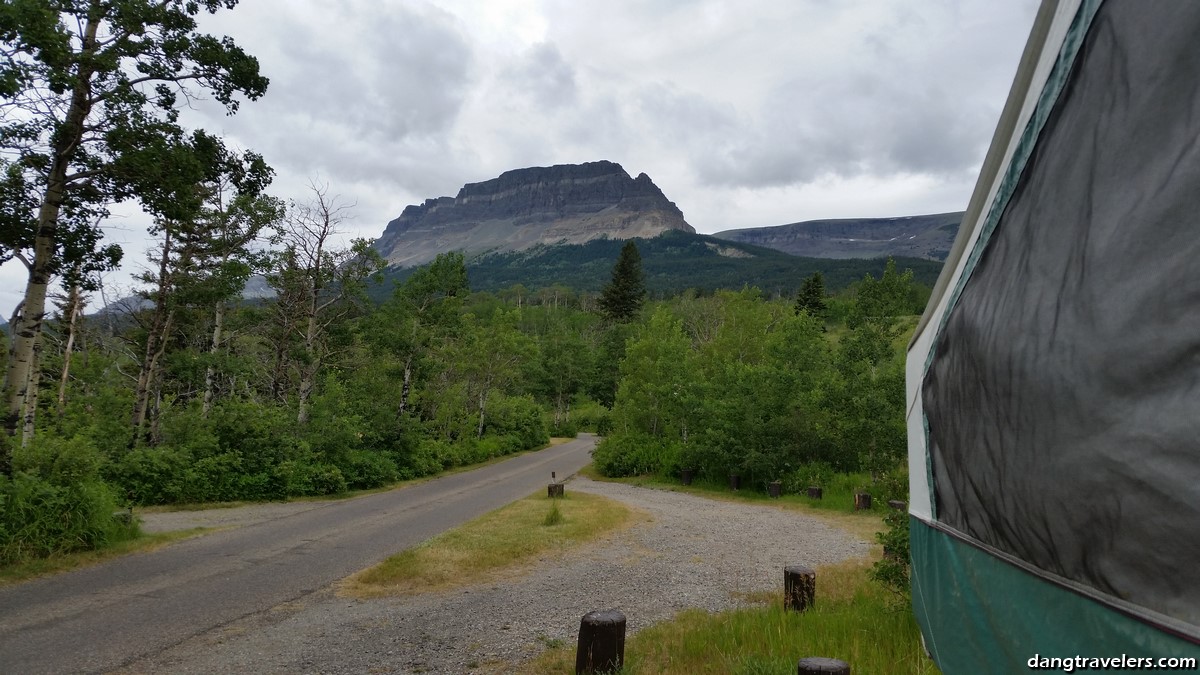 The views aren't half bad either.
It is also a cheap option at only $23 per night so between the location and the cost, we would definitely stay again.
*Laundry Tip – St. Mary Glacier Park KOA has nice laundry facilities only 5 minutes from the campground.*
And so our epic 80 day summer road trip continues – 13 U.S. states, 2 Canadian provinces and 13 national parks.
Miles Driven Today: 20, Total Miles Driven: 4,340, Average Gas Price per Gallon: $2.61, States: Montana
If you would like to see our full itinerary, start at the beginning here. And Start at Day One here.
Thanks for following along! Do you have any questions for us about our epic 80 day summer road trip?
Like it? Pin It!