NORTHEAST ROAD TRIP DAYS 5 – 7
Finger Lakes. It actually rolls off the tongue for some reason, even though it's kind of a strange name. After looking at a map, I totally get it though.
The long, thin lakes look as though Freddy Krueger himself reappeared for one last nightmare and swatted his metal-clawed glove across central New York.
READ ABOUT OUR 60 DAY ROAD TRIP ITINERARY
Contrary to my analogy, the Finger Lakes region is nothing to be terrified of. When the natives first arrived, they claimed the Great Spirit blessed the land with his very own hands.
The rolling hills, pristine lakes, tree-lined roads, and narrow picturesque ravines are quite extraordinary.
And not only is it a nature lovers playground, but I also lost count on the first afternoon of how many vineyards and breweries we passed throughout the area. Some with amazing views, some with awesome atmospheres, and others with libations that are so good it doesn't matter about the other things.
Best Time to Visit Finger Lakes
The most popular time of year to visit is from May through September when the ice is melted and there are leaves on the trees. Since this is the busy season, expect accommodations to be higher as well. I wouldn't dismiss the shoulder season though for cheaper costs and fewer crowds.
Another great time of year would be to plan a visit around the fall color. The best time to see fall foliage varies but is typically from the end of September to mid-October.
Places to Stay in the Finger Lakes
From lakeside homes to chain hotels, there's something for everyone's taste in the Finger Lakes NY region.
We spent three nights van camping at Watkins Glen State Park which is a cheap option, but if you are looking for a more interesting stay check these other places out:
HOT TIP: When booking a campsite at Watkins Glen State Park, your pass also allows you to enter the other state parks in the area for those dates.
Full Disclosure: Some of the links in this post are affiliate links. We receive a commission at no extra charge to you if you purchase through them so a big thank you for that!
If you are planning a trip to Upstate New York, here are the Finger Lakes things to do that you should not miss!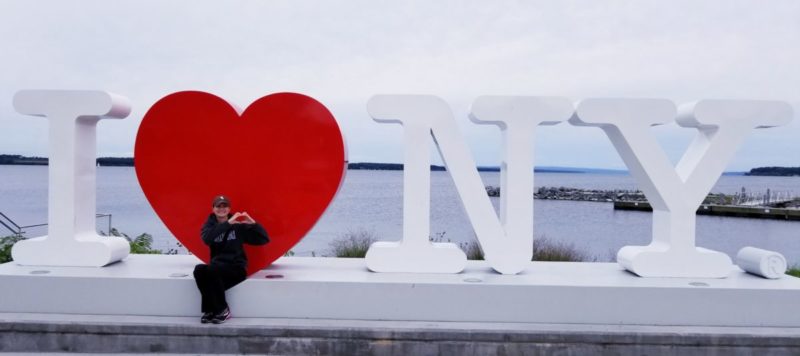 Watkins Glen State Park
First up is Watkins Glen State Park, home to a magical gorge walk that will make you think you stepped into Alice's Wonderland.
And we thought Letchworth State Park was impressive, Watkins Glen is right up there on the beautiful scale.
The main attraction is the 400-foot deep gorge that is sliced by a stream. The trail is roughly 2.4 miles long with stone bridges and flowing waterfalls. DO NOT MISS THIS HIKE on your Finger Lakes vacation.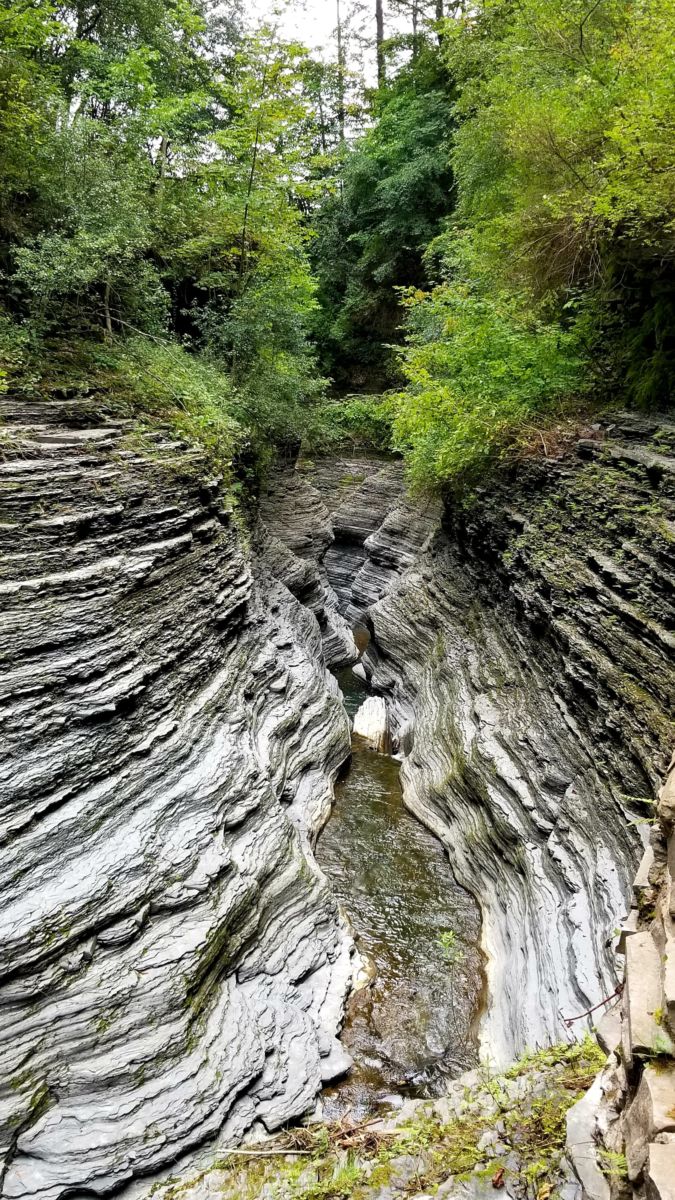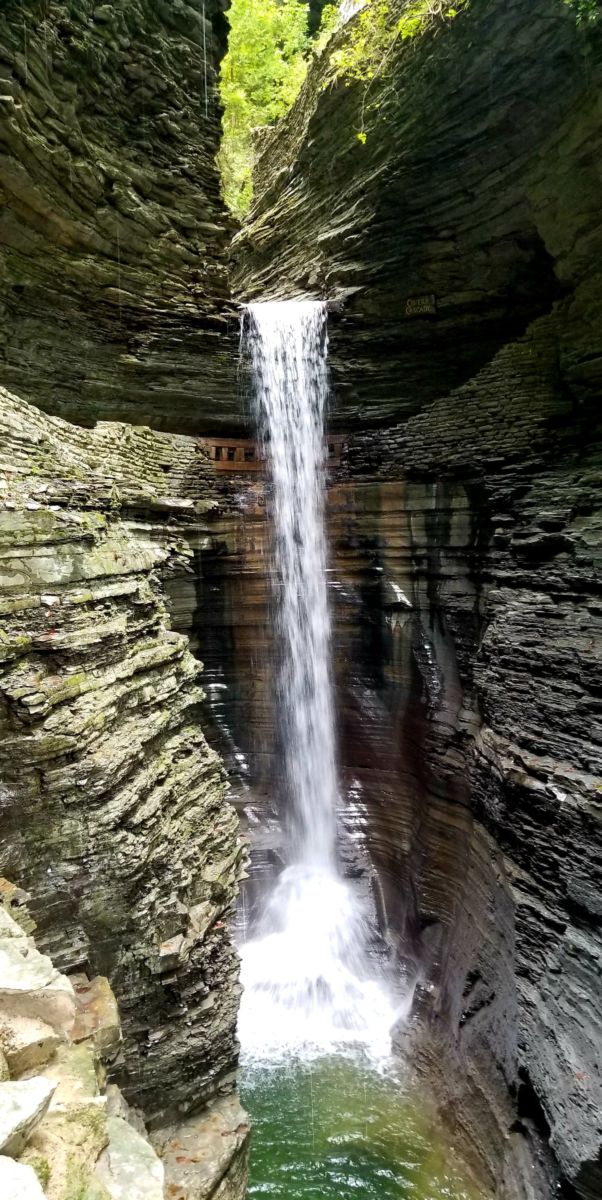 Corning Glass Museum
Thinking we would only spend a few hours at the Corning Glass Museum, it was originally planned as a morning thing to do. Boy were we wrong!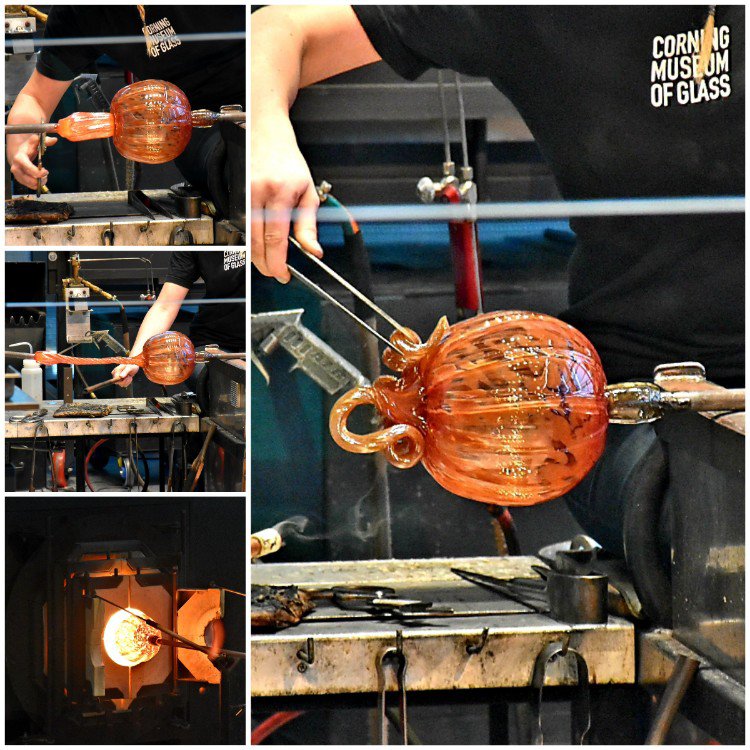 Between glass demonstrations, creative displays of the history and science behind all things glass-related, and an impressive glass collection, we spent the entire day at the museum.
I highly recommend adding a visit to your Finger Lakes itinerary.
HOT TIP: In previous years, the Corning Museum participated in the Blue Star Program which allows free entry for military and their dependents during the summer months..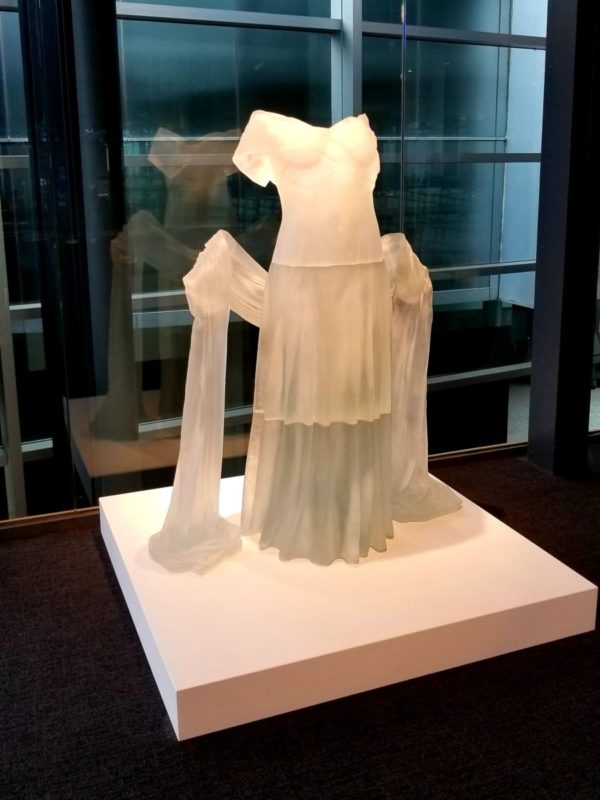 Corning's Gaffer District
Take a gander down Market Street and explore the shops and restaurants. If you have a sweet tooth, check out the Chocolate Trail.
Stop for some hot chocolate, chocolate pudding pie, mousse, or chocolate cheesecake.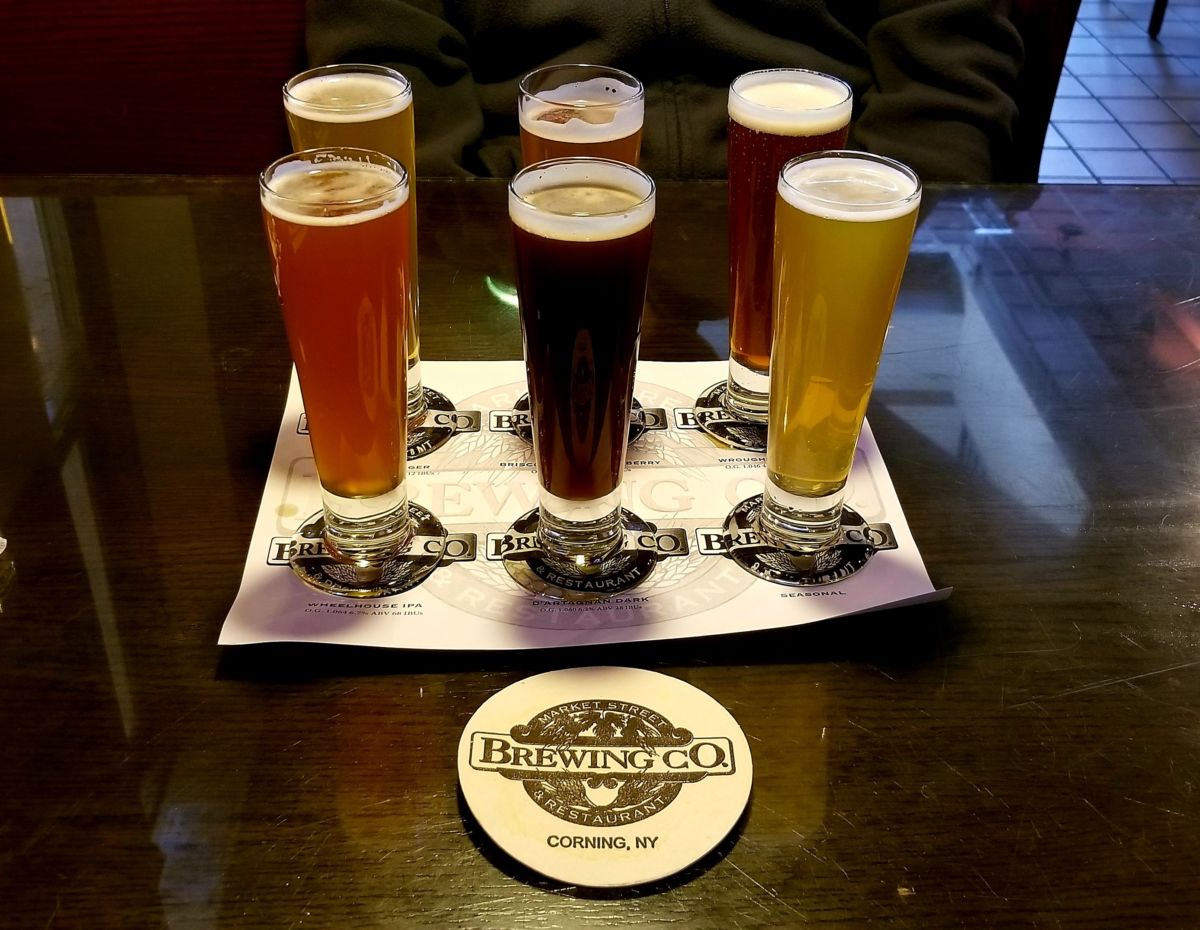 Drive around Keuka Lake with a stop in Hammondsport
Keuka Lake isn't the largest or the most visited, but the drive around the lake is spectacular. Hugging the shore, it only takes roughly 90 minutes to circumnavigate the entire lake.
Make sure to take a break in Hammondsport, voted the "Coolest Small Town in America" by Budget Travel to the south, or Penn Yan, a waterfront village with a cozy Main Street to the north.
Robert H. Treman State Park
Robert H. Treman State Park is another stunning walk in the woods.
Follow the gorge trail as it winds above the Enfield Creek on a 2 1/4 mile hike.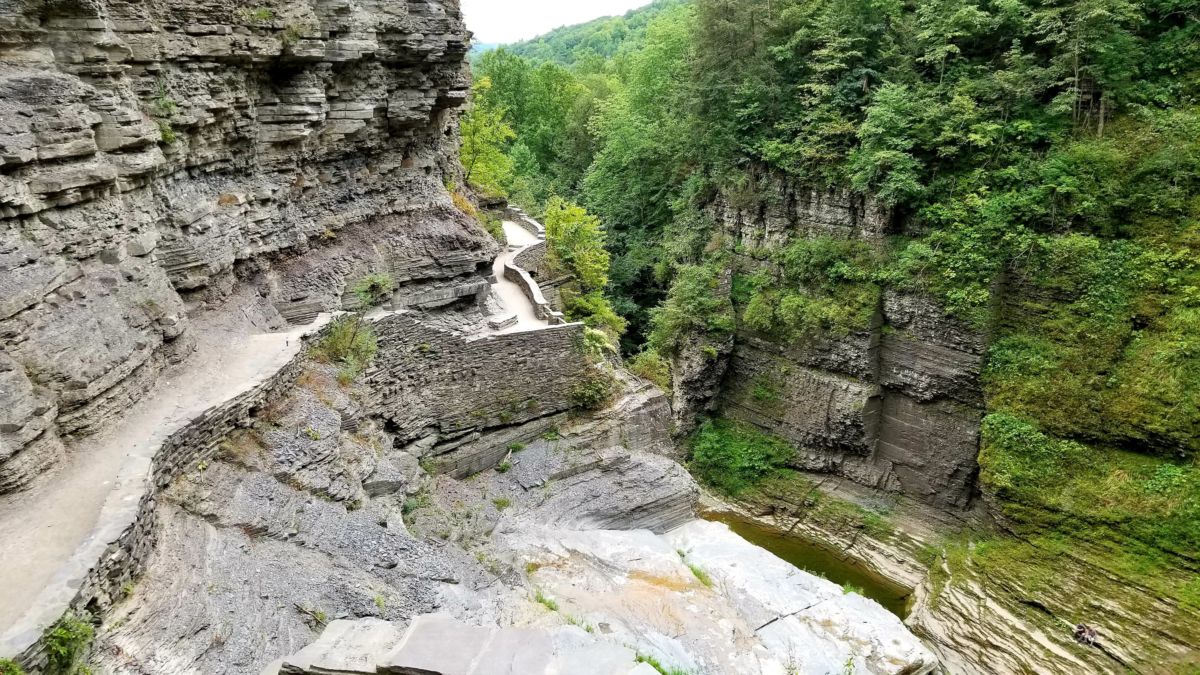 The rock formations are rugged and the layers of the towering walls are mesmerizing.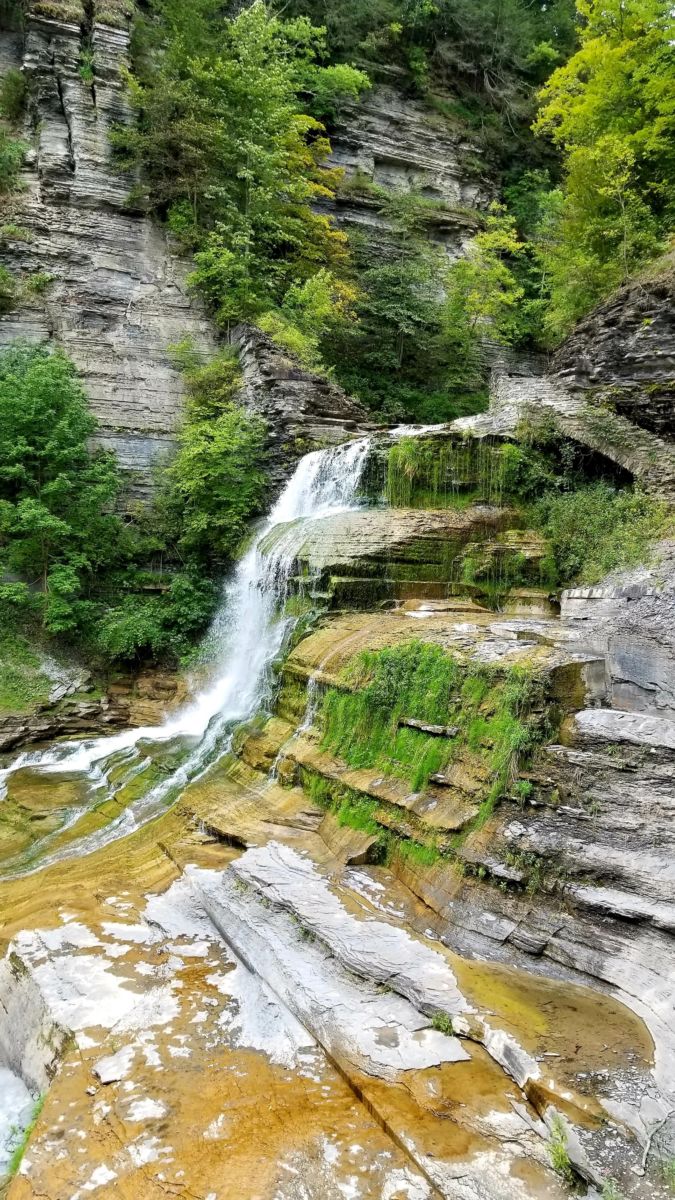 Mark Twain's Study and Burial Site
In the quiet town of Elmira, you can trace Mark Twain's legacy. For over twenty years Samuel Clemens would retreat here for summers.
The study that now stands at Elmira College is where he penned some of his most famous works.
If you are a fan: Mark Twain Mania
And just a stone's throw away at Woodlawn Cemetery, he was laid to rest with his extended family.
Drink and Then Drink Some More
The Finger Lakes region is renowned for its wine trail, but did you know the area is home to more than 75 craft brewers too?
Not too far from Watkins Glen Campground is Glenora Wine Cellars, Seneca Lake's oldest winery. The water landscapes and sloping hills provide a perfect backdrop for wine tasting.
Taughannock Falls
Another great hiking area is Taughannock Falls, home to one of the tallest waterfalls in the East. We ran out of time but it is definitely on our list for the next visit.
There you have it, all the wonderful things to do to make the best itinerary for Finger Lakes.
What's your favorite place to visit in the Finger Lakes? Any other suggestions for a 3 day Finger Lakes visit?
Disclaimer: Some of the links are affiliate links where we receive a small commission if you book through our site at no additional charge to you. Thanks for helping us support the blog!