DAY 3 IN MADRID
We began our day with a typical Spanish breakfast: coffee, fresh squeezed orange juice, and muffins. In Spanish: cafè con leche, café solo, zumo de naranja y dos magdalenas.
Madrid River Walk
What a day! We walked 16 miles around the city starting at the river walk. The Manzanares River runs through the heart of Madrid.
Madrid Cable Car – Teleferco
We then hopped on the Madrid cable car and rode over the Manzanares River into Campo del Moro Park, a Madrid tourist attraction since 1969.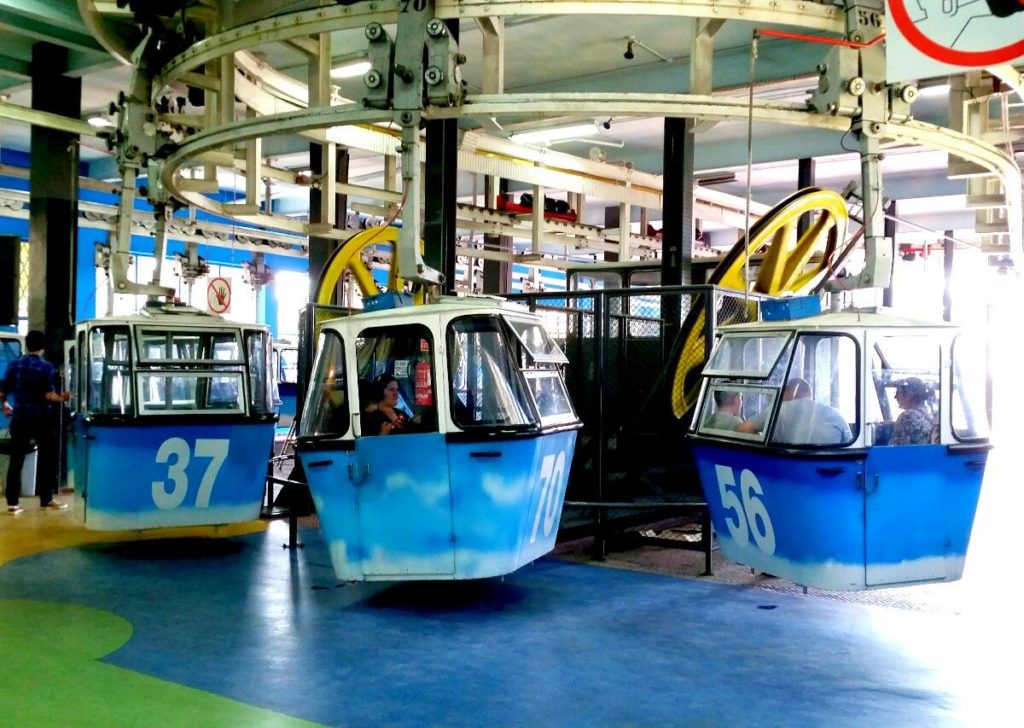 The cable car ride is about 10 minutes long with commentary provided in all different languages about the sights and views below.
The Casa de Campo is the largest park in Madrid, five times bigger than Central Park. It has a zoo, trails, tennis courts, a lake, and an amusement park.
At the top there is a restaurant and bar with panoramic views of the city.
The Madrid cable car is a great way to see a section of the park itself and for amazing views.
We walked around for about an hour checking out the trails and other viewpoints. We originally had discussed only taking the car up and walking down. The ticket price wasn't much more for round trip so we decided on that. I'm glad because the trails are not paved and the area is very hilly. Riding the car and walking around on top was perfect.
The commentary continued on the way down where we saw the lake in the park. We decided to take a walk over to it next.
We were so glad we decided to check out the lake. The path was lined with trees which continues around the lake with many restaurants and bars to choose from. We stopped for a few drinks and tapas before the sun set.
Sunset at the Temple of Debod
We had heard the place to be at sunset is the Temple of Debod. It's an Egyptian temple built in 200 BC that was dismantled and rebuilt in Madrid. We made it right as the sun was setting and the recommendations were right. Absolutely stunning.
Dulces sueños! 
Sweet dreams!
Like it? Pin it!