Last Days in Madrid
We spent our last few days in Madrid perusing world-renowned artistic masterpieces, sampling delectable tapas, roaming through eclectic neighborhoods, searching for the best views of the city, and browsing the tables of Madrid's biggest flea market.
I am trying to play catch up and am exhausted at the moment so will keep it short and simple.
Day 4
We began our day the same as every other morning so far on our trip,  with coffee and a fluffy pastry.
Got the indoor- outdoor feel at the Atocha Train Station.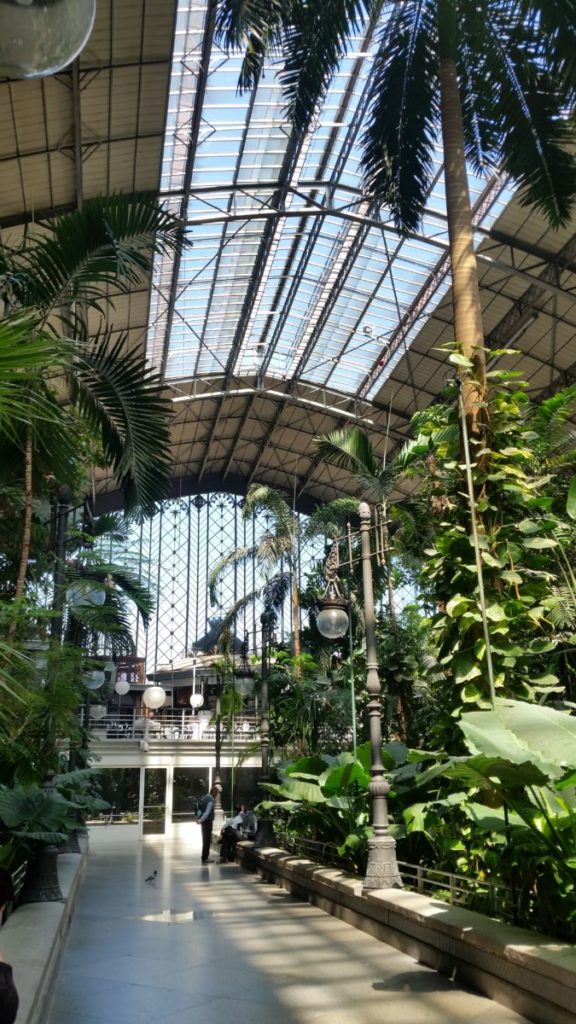 Soaked in the gorgeous view from the Circulo de Bellas Artes Rooftop.
Walked around the Cibeles Plaza and discovered this beautiful building, the Cybele Palace, formerly the Palace of Communications.
We finished the afternoon back at El Retiro Park. We walked in a different area than the first day.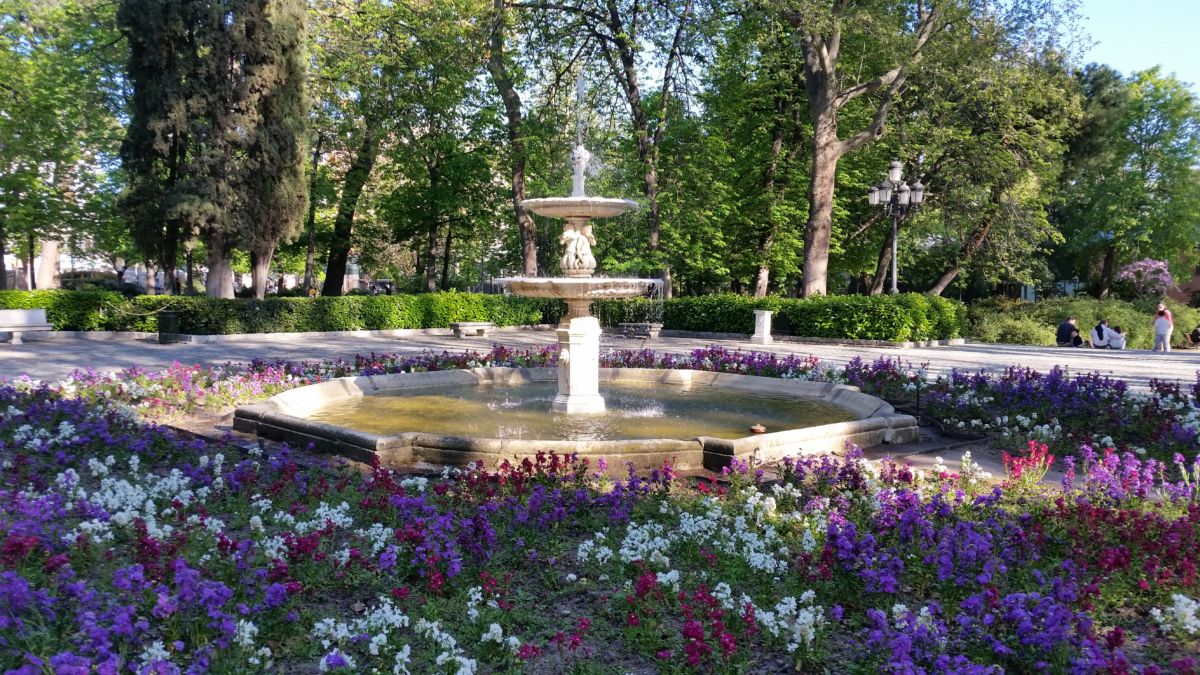 Day 5
One of the most popular things to do on Sundays in Madrid is to browse the El Rastro flea market. It was RIDICULOUSLY busy so we didn't spend much time there. I'm glad we did because we later heard that a woman -her first full day here on a six week trip- had her wallet stolen there.
La Latina neighborhood is fun to explore.
We had our first real tapas experience at El Tigre. It was awesome. We ordered two large beers and the food kept coming.
We ended the day with a free admission at the world-renowned Prado Art Museum.

Day 6
Yet again, we explored the lovely Retiro Park and checked out the free museum at the bullfighting arena. We are completely against the sport, but was interested in learning abput the longtime tradition.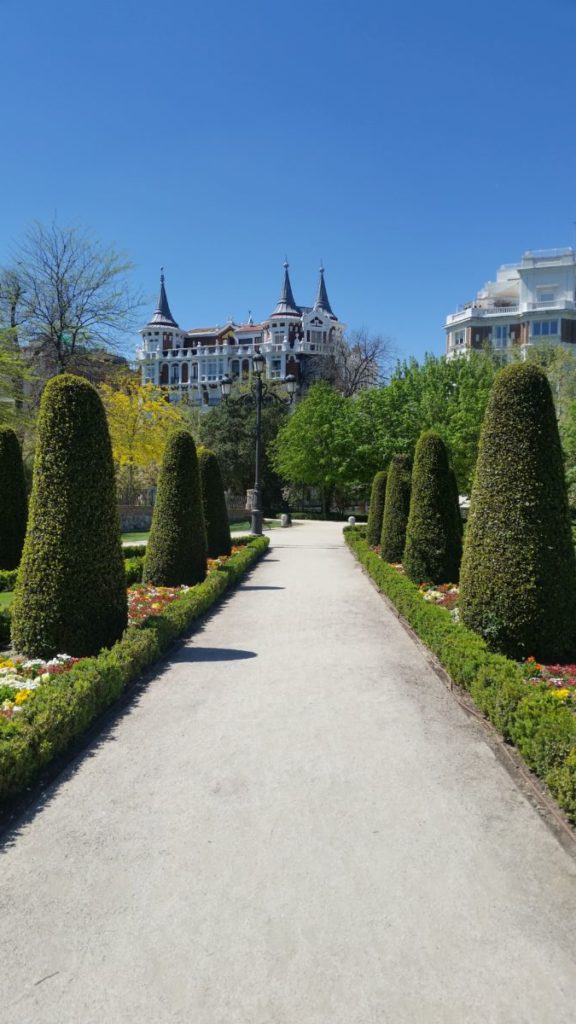 It's time to say goodbye to this remarkable city and move on to our next big venture here in Spain, the pilgrimage!
Adios Madrid! Hola El Camino de Santiago!