The Stark Beauty of Badlands National Park
Summer Road Trip, Day 3
I stood on the shifty rocks overlooking a wasteland of jagged peaks and otherworldly terrain.
The wind was whipping violently at my face, but the landscape before me remained indifferent.
What did the Indians think about such a scene as they were being chased from their lands by the white man?
At first glance, the unnatural formations appear to be impenetrable, but after further exploration, we found a realm unto its own. Wildlife, flowers and vegetation blooms, but initially is overshadowed by the ethereal terrain.
Come explore the Badlands with us on this photo tour!
Click here for 6 Things You Cannot Miss when Visiting the Badlands!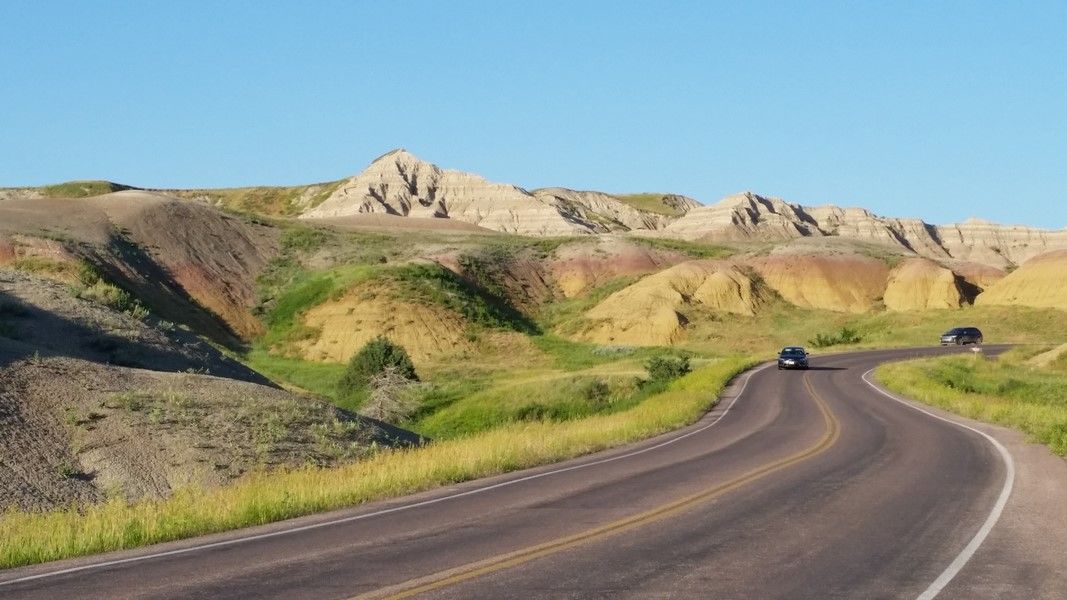 Miles Driven Today: 101, Total Miles Driven: 1,023, Average Gas Price per Gallon: $2.29, States: South Dakota

And so our epic 80 day summer road trip continues – 13 U.S. states, 2 Canadian provinces and 13 national parks. You can also follow our journey via Facebook, Twitter or Instagram.

If you would like to see our full itinerary, start at the beginning here. And Day 1 here.
Next Stop: Custer State Park

What's your favorite picture? Tell us in the comments below!

Like it? Pin it!