We try to find at least one quirky restaurant on every trip. Seeing monkeys play on an island all to themselves or getting rolls thrown at us while eating just adds to the vacation, wouldn't you say? We find them through reviews or friends and some of them are ones we just happened upon when traveling through a place. Some are tourist traps (but hey, that's usually for good reason, right?) and some are off the beaten path.
Heading to New York, Florida, Georgia, Washington, Kentucky, Texas, or Missouri any time soon? Take a look, maybe you'll be in the area of one of the quirky restaurants we've visited.
The Monkey Bar
Where: Homosassa, FL
Trip: Visiting Inverness, FL
Highlights: Monkeys! Not to eat, but to watch. The tiki bar overlooks its very own Monkey Island, which houses a small family of spider monkeys. The island has a small tree house, palm trees, a boat, and a lighthouse for the monkeys to play on. They are quite entertaining to watch while you munch on dinner. The island is situated on the Homosassa River, which is a haven for other wildlife including bald eagles and dolphins.
Where: Sikeston, MO
Trip: Driving Chicago, IL to Memphis, TN
Highlights: Rolls are tossed every which way by the wait staff so you better know how to catch! Need a roll to go with that sweet, sticky sorghum? It's best to make this stop when you are ravenous, because the portions are big and the sides are good. Oh the sides are good and you can have as much as you want! Every meal comes with unlimited pass arounds including macaroni, fried potatoes, black-eyed peas, and fried okra.
Where: Port Townsend, Washington
Trip: Driving from the San Juan Islands, WA to Olympic National Park, WA
Highlights: From the outside to the inside, this place was full of quirkiness. The outside was decorated with strange potato head looking faces and off the wall statues. Inside, the entire ceiling was covered with dollar bills. Apparently they donate all the money to charity once the ceiling is full, which must happen often, because when we were there they had just taken all of it down a month prior and it was almost full again. Their burgers were greasy, huge, and delicious.
Where: Grand Rivers, Kentucky
Trip: Driving from St. Louis, MO to Chattanooga, TN
Highlights: Patti's was not just a restaurant, which is what we expected; it was an experience that took us back in time. The building itself had really low ceilings, stained glass, and was decorated with an 1880's theme. The grounds had a variety of quirky things including gem mining, gardens, a cute pot-bellied pig, miniature golf, and a grist mill.
We had the hot brown (Kentucky dish), the famous pork chops, and the flower pot bread. Lunch was a little pricey compared to what we usually spend, but it was big portions and really tasty. The waitress told us tours stop there and it usually gets quite busy, but we visited between lunch and dinner and didn't wait at all to be seated.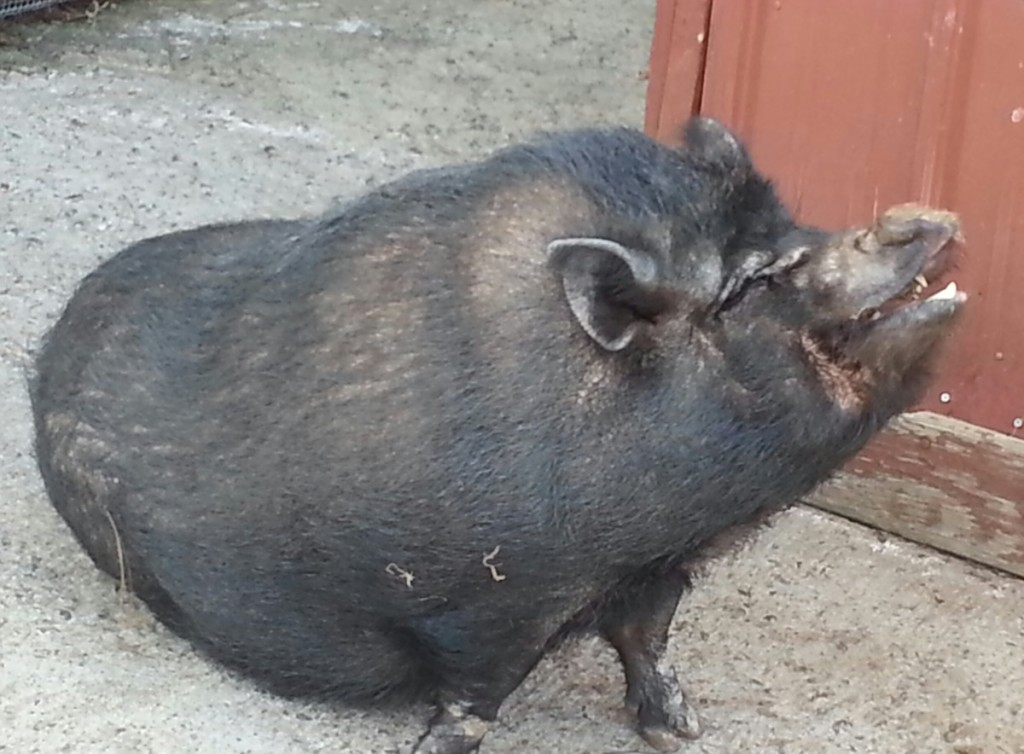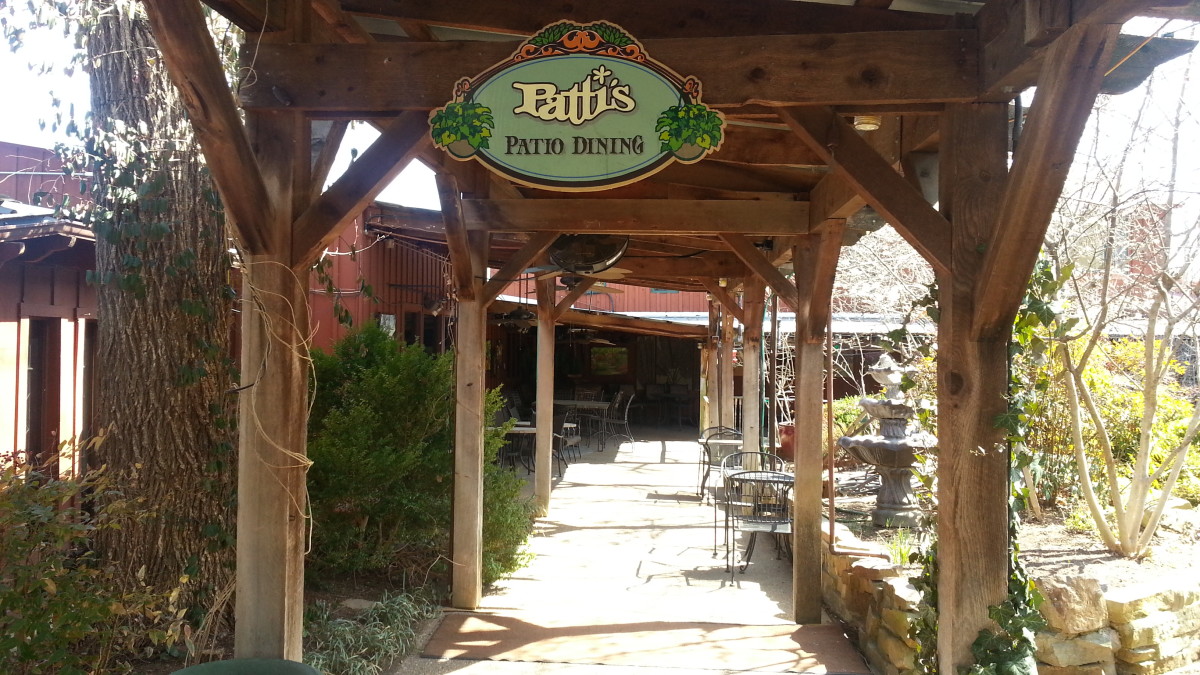 Where: Tybee Island, Georgia
Trip: Savannah, GA
Highlights: The outdoor patio had a fun, swampy, tiki feel (like finding some awesome tiki bar in the middle of the Georgia lowlands) and looking out at the water was great. We loved being able to chuck our scraps into the hole in our table. A great place for a family dinner: you can make a mess, be loud, and feed live alligators.
Where: Chinatown, New York City, NY
Trip: New York, NY
Highlights: This place is the cheapest on our list. We loved the fried pork dumplings (4 for $1) and sesame pancakes ($1 each). We can't really call it a restaurant, it was more like an indoor stand with one small table on the outside. The quirkiness comes more from the people you meet and see while waiting in line. When we arrived, the line was out the door so we knew we were in the right place.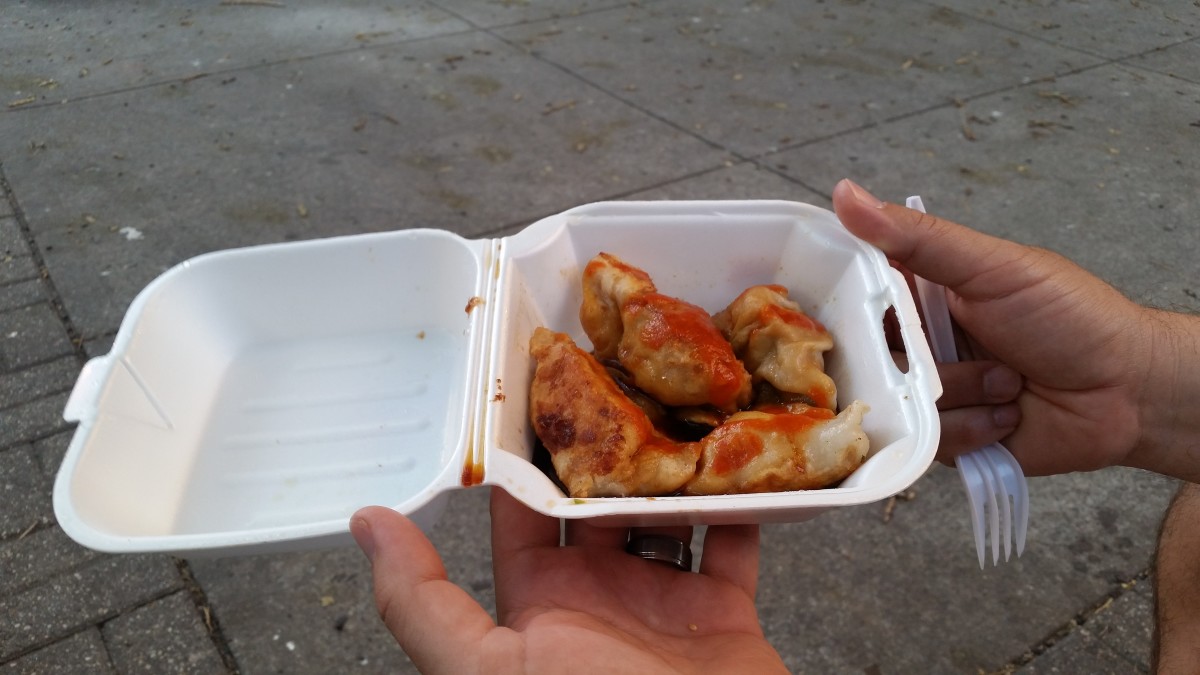 Where: Kimmswick, MO
Trip: Driving from St. Louis, MO to Memphis, TN
Highlights: When we walked into this restaurant, we felt like we went back to a simpler time similar to our experience in the Amish Country. The interior and exterior were both blue and white décor. Even the wait staff had white shirts with blue smocks. The furnishings were unassuming and homey. The levee high apple pie, made with 24 apples, was made to pay homage to the levee outside the restaurant that saved it from washing away during a nasty flood.
Trip: San Antonio, TX
Highlights: Located in the Historic Market Square, Mi Tierra Cafe is the most colorful and festive place we've ever been to. What is it about Christmas lights that make you feel happy and peaceful instantly? They decorate with Christmas lights year round and what a sight to see. Coldplay said it best, "Oh, Christmas lights, light up the street. Light up the fireworks in me. May all your troubles soon be gone. Those Christmas lights keep shinin' on."
Want to read more about our adventures, sign up below!
Have you visited any quirky restaurants? Leave them in the comments below.
Like it? Share it!