DAY 36: BARBADELO TO PORTOMARIN
A light rain sprinkles on and off throughout the day. Cowbells ring in the distance as we slowly make our way village to village.
The region introduces us to horreos,  long narrow storage containers lifted off the ground by pillars. Not only are the hamlets filled with stone buildings, but they all seem to have these horreos as well. Some look religious adorned with a cross which resemble something you'd see in a graveyard. Others look like a rustic shed or outdoor storage bin.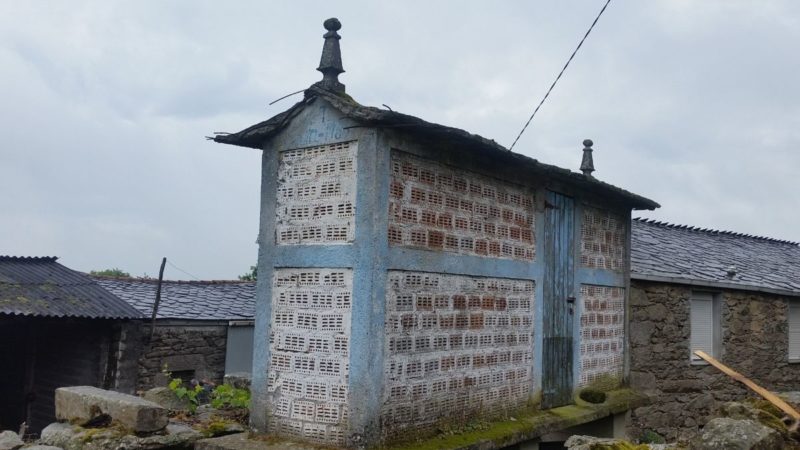 We carefully step as the streets are speckled with cow manure. It's like walking on a drab Jackson Pollock painting, explosive splatter and drips everywhere!
The walking portion of our day ends with a jaunt on a lengthy bridge over the wide Mino River taking us to Portomarin.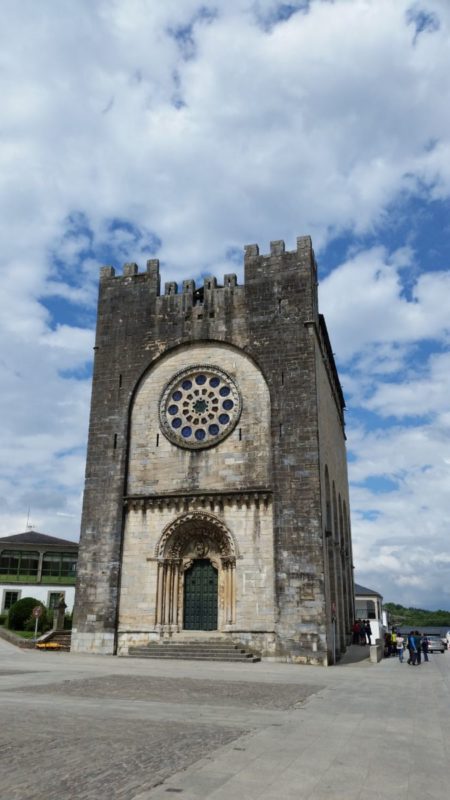 We get in early enough to be rewarded with a semi-private four person room for 10 euro per person with a view.

DAY 37: PORTOMARIN TO PALAS DE REI
Just call us fast and furious! We walked roughly 16 miles today in a blink of an eye. Alright, maybe not that fast, but we were on a roll. Blisters, colds, and shin problems are subsiding and we hit our stride.
Fog and mist accompanied us on our way out of Portomarin this morning.
It was a peaceful walk off the road with large trees above and ferns cushioning the ground within the small forested area.
Tall trees are an ongoing trend as we notice our sweeping views of grassy hills have turned into tree lined ridges.
We also take notice that we've exchanged rowed vineyards for vegetation such as kale and cabbage.
We stay at an ultra modern albergue in another four bed room. It's like we are still on the trail as the mural behind our heads has the views from the day.

DAY 38: PALAS DE REI TO BOENTE
I don't feel like writing today for no particular reason just want to enjoy some wine on our patio at the albergue.
Only 30 miles left to Santiago!!
Here are some pics from our easy 13 mile day…