At this time last year, we were gallivanting around the enchanting Olympic National Park in Washington, one of the most diverse parks in America. The west coast wonderland possesses temperate rainforests, dense alpine woods, snow-capped mountains, and rugged coastline.
In one day, you could surf the wild waves of the Pacific, look like a munchkin standing next to the world's tallest spruce tree, and gaze at the Blue Glacier on Mount Olympus. It seems so crazy! How could one park encompass all of these different terrains?
Olympic National Park Facts
The park is slightly larger than the state of Rhode Island at 922,651 acres. It has 73 miles of wilderness coast, 60 named glaciers, and over 3,000 miles of rivers and streams. There are plump banana slugs, no venomous snakes, and our experience led us to believe, no mosquitos.
Huffing and Puffing on Hurricane Ridge
Hurricane Ridge, a 17-mile drive from Port Angeles, was our introduction to Olympic National Park, and what a glorious introduction it was! At times the scenic drive presented carved rock and wildflowers on one side, and coniferous trees and amazing views on the other.
As we approached the Hurricane Ridge Visitors Center the trees started to disperse and the area opened up to meadows with beautiful vistas.
We walked a few of the short hikes around the visitors center: High Ridge, Cirque Rim, and Big Meadow.
The highlight was the Klahhane Ridge, a paved 6.2-mile hike that starts out in a subalpine forest and ends in an open grassland brimming with wildflowers and panoramic views. We were up in the clouds at the top, alone, except for a group of deer; the sun was setting and it was an awe-inspiring sight.
RELATED: PLAN A DAY TRIP TO BAINBRIDGE ISLAND
Lake Crescent and Marymere Falls
Lake Crescent was formed by glaciers and dammed by a great landslide. The natural wonder provides a summer asylum nestled in the foothills of the Olympic Mountains. From the Lake Crescent Lodge, we hiked the easy 1.8 mile trail to Marymere Falls. The narrow waterfall spills down the moss-covered rock into a small ravine. It's a nice reward at the end of a short hike. On the way out, we drove along highway 101 which offered great views of Lake Crescent.
Sol Duc River and Falls
Maybe it's because we are from Illinois, home of some of the murkiest water there is, or maybe because we are nature lovers, either way, we get so excited to see crystal clear water. The Sol Duc River surrounded by old-growth forest was beautiful. We followed along the river to Sol Duc Falls, a powerful, misty triple waterfall.
Sunset at Shi Shi Beach
Shi Shi Beach was our first taste of the raw beauty that is the Pacific coastline. Wild waves crashed into the enormous pieces of driftwood on this rocky beach as we watched the sun slowly set. It was marvelous.


Searching for Sparkly Vampires and Handsome Werewolves
My husband was so excited when I told him Forks and La Push were part of the main setting for the Twilight saga – yeah right! Let's just say, he was not very enthused when I suggested we look for some of the Twilight attractions. I'm not a diehard fan or anything but was curious how the small town and beach fit in. After some research, we found that although most of the plot was set in these areas, the filming locations were in other places. After driving around the small town on a dreary day and visiting the beach as the mist crept up toward the cliffs, I could see how Stephanie Meyers was inspired.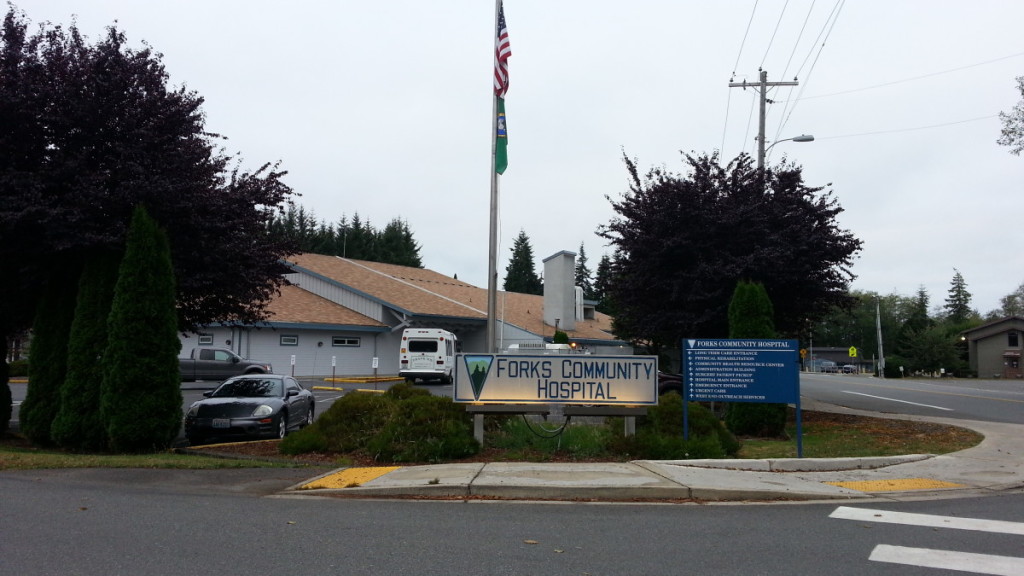 Hobbit Hunting in Hoh Valley
Exploring the lush, otherworldly Hoh Valley felt like an epic adventure in and of itself. At every turn, I half expected to see a hobbit scurry by. The valley receives 140 to 170 inches of rain yearly, producing a luscious bright green forest with enormous ferns and massive trees draped with moss.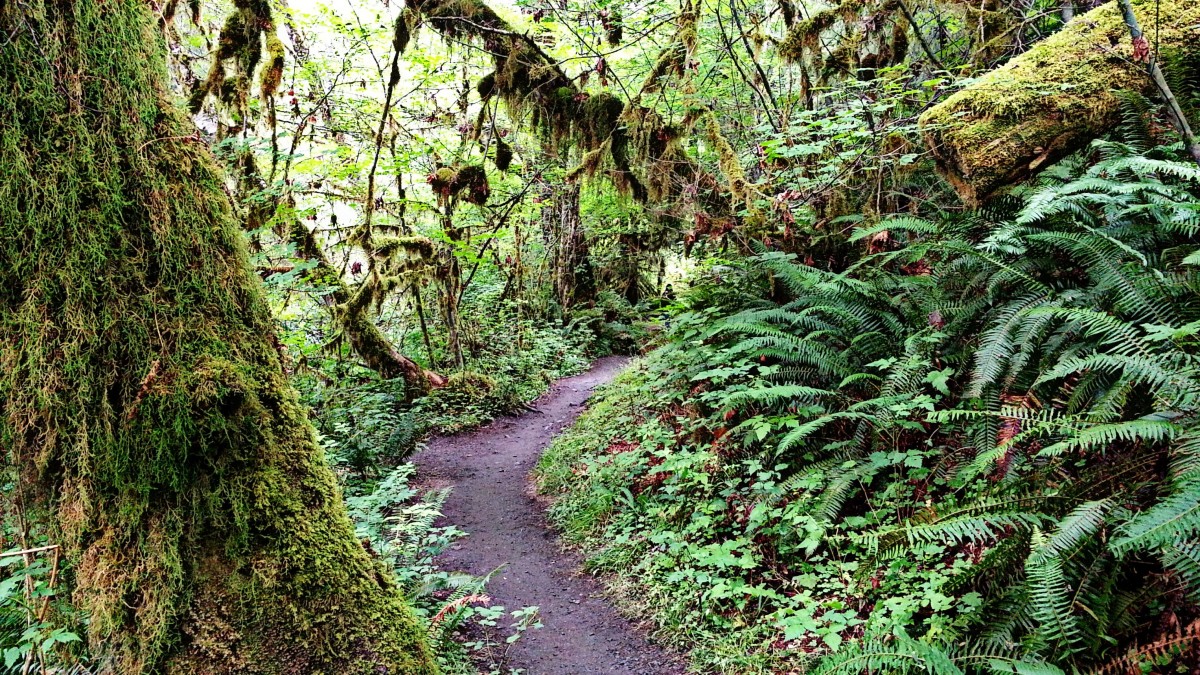 Finding Sea Creatures at Ruby Beach
We expected to spot colorful starfish and sea urchins on Ruby Beach since we read about their impressive tide pools. What we didn't expect, was to find iridescent, jelly-like sea creatures washed up all over the rocky beach. We had never seen anything like it. At first glance, it looked like someone scattered pieces of blown glass all over the shore. We had no idea what they were until we found an article when we were home. It definitely added to our experience of walking up and down the stunning coast.
Quinault Rainforest
We drove the 30-mile Quinault Rainforest Loop on the south side of Olympic National Park. There are many photo opportunities to stop along the scenic drive; it loops around the lake and passes by waterfalls, the Quinault river, and if you're lucky you'll see wildlife. Lake Quinault is another gorgeous glacier-carved wonder surrounded by old-growth trees. We hiked many of the short trails in the area including the Trail of the Giants, Falls Creek Loop, and Big Cedar Trail. The rainforest was unbelievable; it was saturated with gigantic Hemlock, Douglas Fir, Western Red Cedar, and the world's largest Sitka Spruce tree.
Lake Quinault Lodge reminded me of the family-friendly 1960's resort from the movie, Dirty Dancing. When we were walking the grounds there were people sitting on Adirondack chairs and families playing bocce ball on the big open grassland overlooking the lake. I fell in love with the place!
We didn't find any hobbits or sparkly vampires on our adventure, but exploring Olympic National Park was a magical experience regardless. Every section of the park had something so unique to offer, that every day was a new experience and seemed like a completely different trip.
Have you been to Olympic National Park? What was your favorite area?
Like it? Pin it!